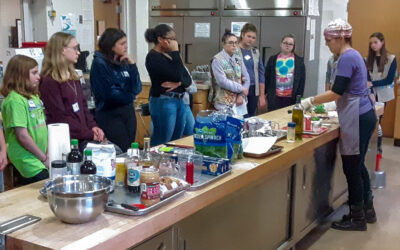 In December, VegMichigan presented a "Take Out Remake" Cooking Demo and educational program for the Girl Scouts of Southeastern Michigan in metro Detroit. The program emphasized the health and sustainability benefits of eating plant-based.
donate to help us spread the word of healthy, kInd, and sustaInable eatIng
Thank you!
This work would not be possible without your support.
donate now
learn more
VegMichigan is a nonprofit, tax-exempt 501(c)(3) organization (tax ID number 38-3602198).