dr. JamIe's health corner
Hey, VegMichigan friends! I hope you are all doing well and enjoying the warm Fall days and our beautiful Michigan scenery. Warm days in October always feel like a gift from nature. I hope you enjoyed last month's post about "The Blue Zones". September's post reviewed Blue Zone lifestyle habits related to diet, exercise, and stress reduction, specifically. I also discussed some ways we can create our own Blue Zones at home by forming a culture of health for ourselves and our families. This month, I want to talk about mental health.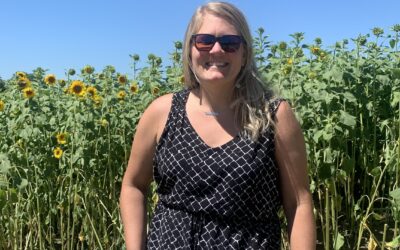 This month, I wanted to write about some health and wellness specifics that are super important. Recently, I re-read the book The Blue Zones by Dan Buettner, and I want to use some principles from his book to guide us through this post. Dan spent years doing research on five areas around the world where people are known to live exceptionally long, healthy lives. He discovered nine common patterns that we will begin to discuss throughout this post.
Hey, veg-friends! I'm Dr. Jamie and I'm super excited to be able to have this new place to contribute some inspiring, motivating, and educational content every month for VegMichigan supporters. I thought I would use this first month to introduce myself and write a bit about my personal mission.