reach out to us If you are Interested In brIngIng a VegMIchIgan presentatIon to your local lIbrary, place of work, local communIty space, etc.
our presentatIons also Include a delIcIous vegan food samplIng!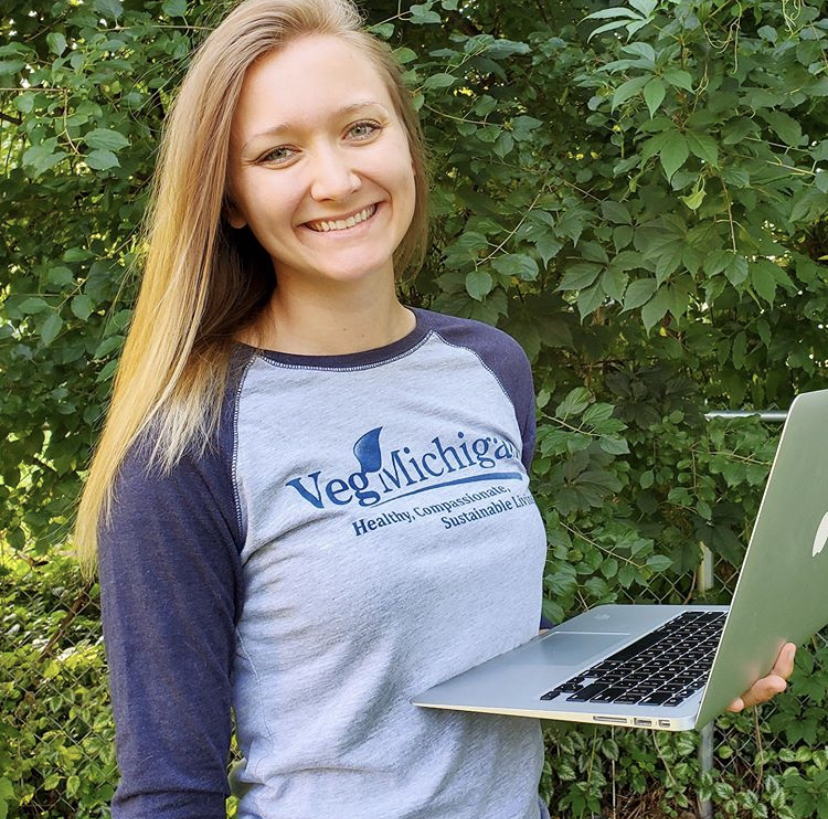 plant-based nutrItIon
Are you ready to begin your journey to a healthier life? Eating more plant-based foods can help! Chantal Singer will discuss the benefits of adding more plant-based foods to your diet. She will share with you all of the best plant-based foods you should be eating that are not only super nutritious, but incredibly delicious as well!

Chantal Singer is a Registered Dietitian Nutritionist for St. Joseph Mercy Health System's Michigan Heart & Vascular Institute teaching plant-based eating and lifestyle medicine as part of the Pritikin Intensive Cardiac Rehab program. Chantal is very passionate about plant-based eating for human health, planetary health and animal welfare. She can be found on Instagram @plant_based_nutritionist.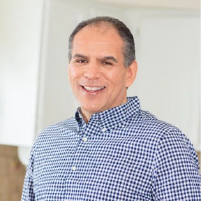 How I Tackled ChronIc Illness
Marc Ramirez is a former University of Michigan football player and TEDx presenter who lost 50 pounds and reversed Type 2 diabetes, high cholesterol, high blood pressure, psoriasis, ED, obesity, and frequent heartburn through the power of food. On December 3, 2011, he and his wife, Kim, began a whole foods, plant-based lifestyle. In just two months Marc no longer needed his 5 medications, including insulin shots. He and Kim felt thrilled with the results, but they also felt frustrated because not enough people know that this way of eating might help them too. In order to raise awareness about the power of plants, they decided to create the nonprofit Chickpea and Bean Inc. Together they strive to educate people about the power and benefits of a plant-based lifestyle.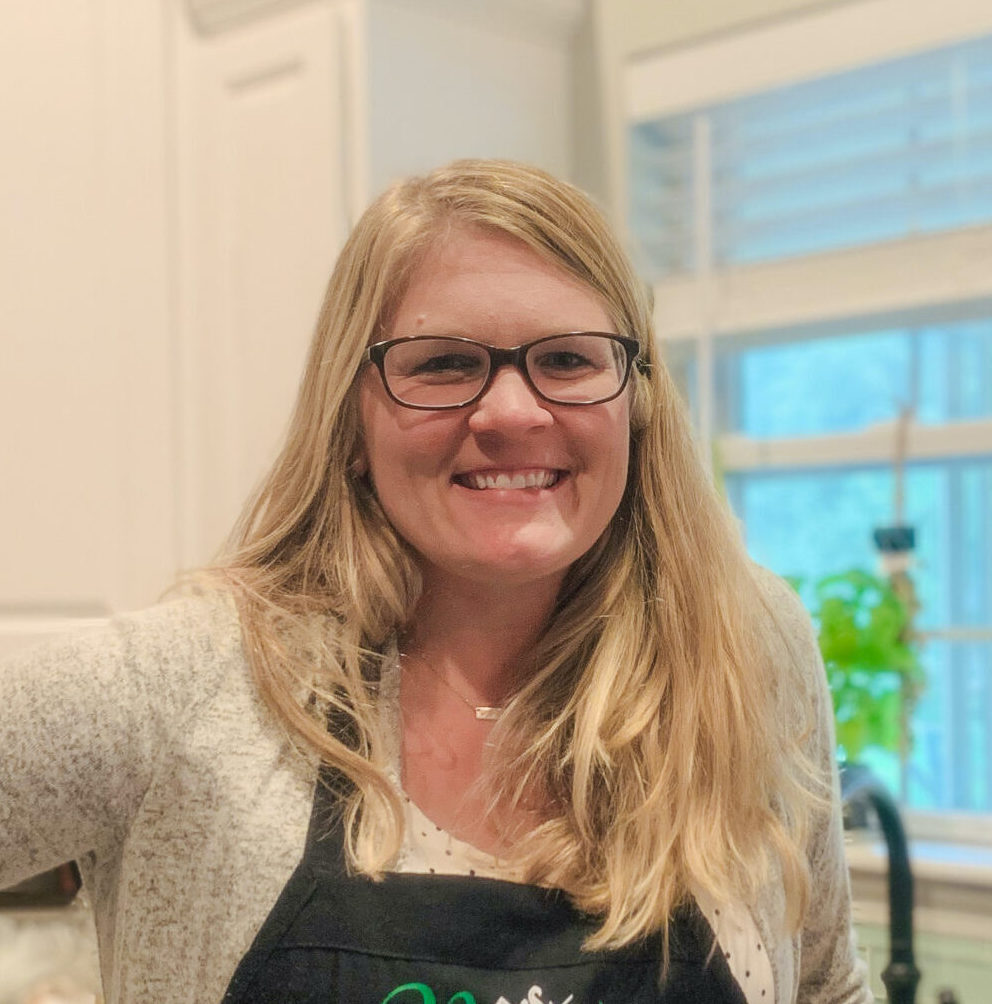 LIfestyle benefIts of plant-based eatIng
Jamie Qualls, DO, MPH is both a board-certified family medicine physician and a master of public health. She is part of a unique direct primary care practice called Plum Health DPC and her office is located in Farmington Hills, Michigan. Dr. Jamie is passionate about forming strong relationships with her patients. Her clinical interests include community and public health, chronic disease prevention and reversal using a food as medicine approach, LGBTQ-friendly medicine, and osteopathic manipulative medicine for chronic musculoskeletal issues. She is a graduate of Michigan State University College of Osteopathic Medicine and completed her residency training at Ascension Providence Hospital.
Dr. Jamie's practice philosophy is based on educating patients about the power of lifestyle medicine for the prevention and reversal of chronic diseases. She specifically emphasizes the health benefits of maintaining a diet rich in plant foods. Throughout her years in primary care, she has seen patients make remarkable improvements in various aspects of their health by switching to a more plant based diet. Dr. Jamie's presentation will focus on several common health conditions she sees every day in her clinic and she will discuss why a plant-based diet can be very beneficial as a form of treatment.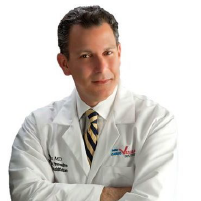 The MIracle of a plant-based dIet
Dr. Joel Kahn presents the science of why a healthy plant-based diet provides all of the nutrition needed to live a healthy and active lifestyle during all stages of life. He will also discuss the growing medical research showing the ability of a plant-based diet to halt and reverse some of the major reasons why we age, such as heart disease, type 2 diabetes, obesity, and even some cancers. Dr. Kahn will also show you how to get started on living your best life. Dr. Kahn serves as Clinical Professor of Medicine at Wayne State University School of Medicine. Dr. Kahn and his family are also the owners of the very successful GreenSpace & Go, a plant-based restaurant in Royal Oak, where they prove that healthy food can also taste great! He has been plant-based for over 40 years and lectures across the country on optimal health and diet.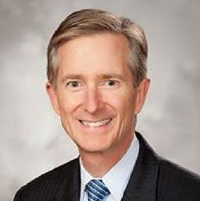 Health Is a GIft You gIve Yourself
Our "Standard American Diet" is largely responsible for the epidemic of chronic diseases that we are experiencing in America including obesity, diabetes, chronic kidney disease, hypertension, heart disease, and several cancers. The good news is that we have made great progress in identifying the root causes for these chronic diseases, and we are recognizing that all of them are largely preventable, and many are even reversible through some straightforward lifestyle changes. By choosing whole plant-based foods that are truly health supporting, engaging in at least moderate exercise and ensuring that we sleep well, we have the opportunity to greatly enhance our health and vitality well into our elder years. Dr. Robert Breakey is a 5th generation graduate from the University of Michigan Medical School. He completed his Family Medicine residency at the University of Wisconsin in 1984 and has practiced Lifestyle Family Medicine in Ann Arbor since 1985. He is Chairman of the Board and Head of the Family Medicine Division for IHA – a multi-specialty medical group centered in and around Ann Arbor.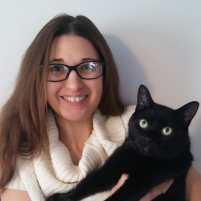 plant-based 101
Kim Korona received a B.A. from Goddard College in VT, and a M.Ed. from Cambridge College in MA in affiliation with the Institute for Humane Education. She previously worked for the Michigan Humane Society in both advocacy and education. She also worked as a workshop facilitator for the Institute for Humane Education where she provided training on living a MOGO life, or a life that does the Most Good, Least Harm, to people, other species, and the planet and how to teach humane education. While at HEART, a non-profit education organization, for the past decade, she has developed curricula and other educational resources that promote compassion, critical thinking, and empowerment through topics related to animal protection, environmental ethics, and social justice. She has taught humane education programs to youth of all ages and conducted professional development training's for educators and advocates, and she currently serves as their Senior Program Director. 
watch some of our past presentatIons on Youtube!
"great food samples and InspIrIng messages."
"very InformatIve, everyone was very courteous and helpful."
Interested In brIngIng a presentatIon to your communIty?
We would love to hear from you.
VegMichigan is a nonprofit, tax-exempt 501(c)(3) organization (tax ID number 38-3602198).