reach out to us If you are Interested In brIngIng a VegMIchIgan presentatIon to your local lIbrary, place of work, communIty space, etc.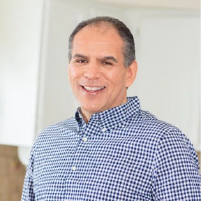 EmbracIng a plant-based lIfestyle
Marc Ramirez, a former University of Michigan football player and co-founder of the nonprofit Chickpea and Bean, will discuss how he lost 50 pounds and reversed Type 2 diabetes and other illnesses with the power of plants. His wife Kim, co-founder of Chickpea and Bean, will share tips and tricks about what to shop for and how to prepare food while transitioning to a plant-based lifestyle. Marc has a wonderful story to share and will inspire you to make positive changes in your own life.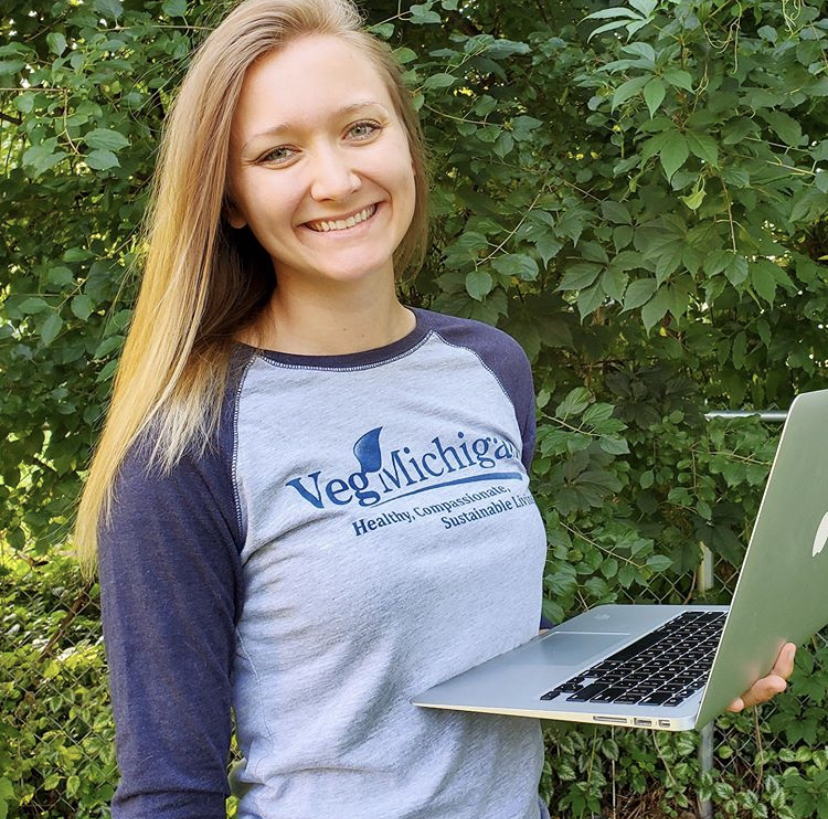 plant-based nutrItIon
Are you ready to begin your journey to a healthier life? Eating more plant-based foods can help! Chantal Singer will discuss the benefits of adding more plant-based foods to your diet. She will share with you all of the best plant-based foods you should be eating that are not only super nutritious but incredibly delicious as well!
Chantal Singer is a Registered Dietitian Nutritionist for St. Joseph Mercy Health System's Michigan Heart & Vascular Institute teaching plant-based eating and lifestyle medicine. Chantal is very passionate about plant-based eating for human health, planetary health and animal welfare. She can be found on Instagram @plant_based_nutritionist.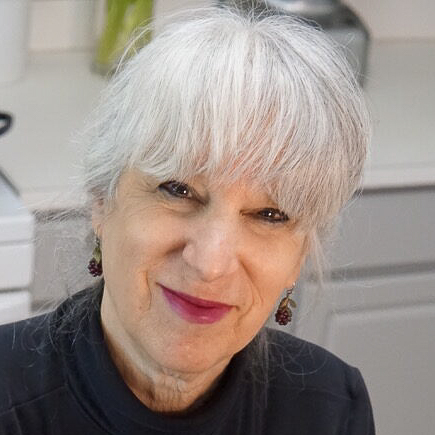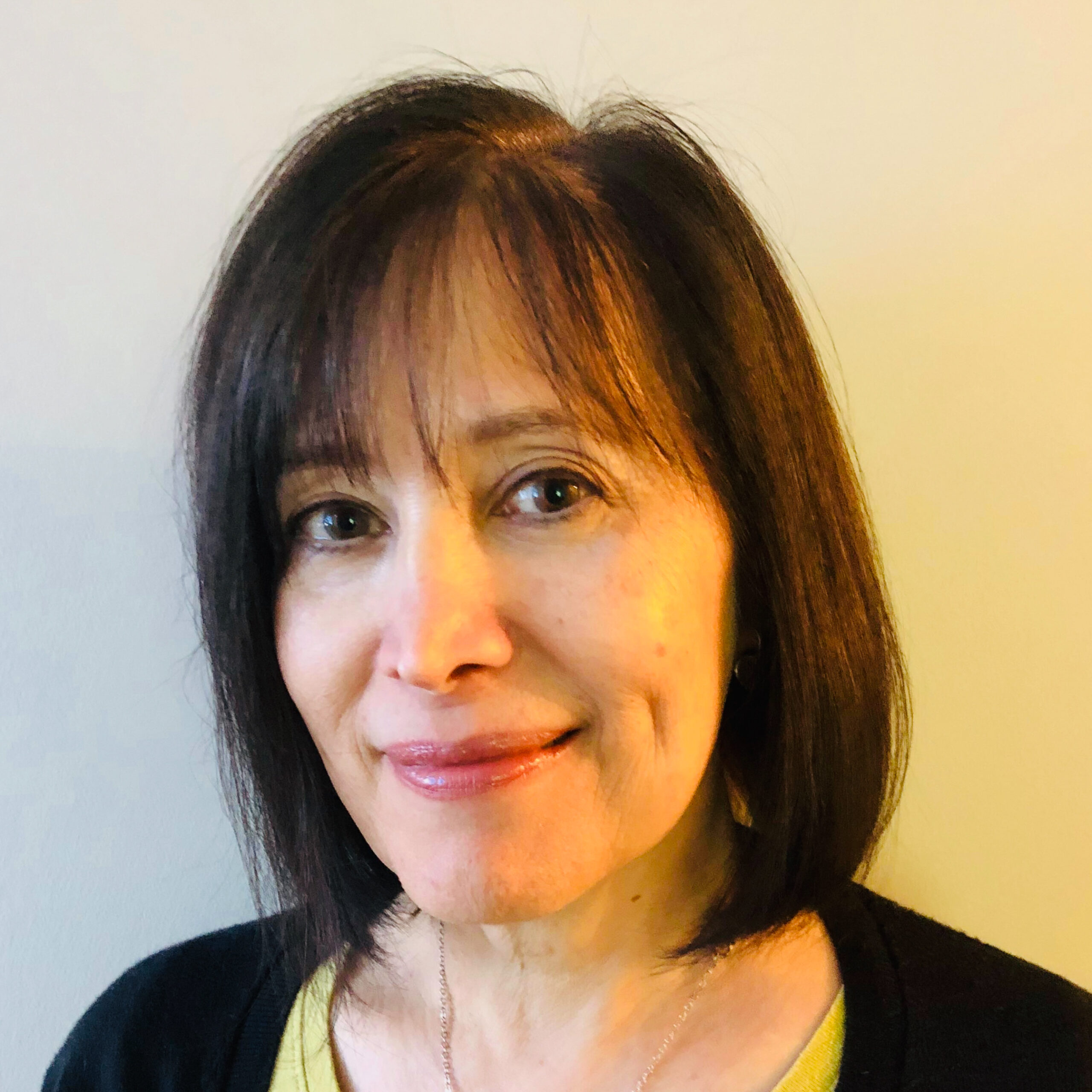 plant-based cookIng made easy and delIcIous
Vicki Brett-Gach is a sugar-free, oil-free Certified Personal Chef, Master-Certified Vegan Lifestyle Coach, and Plant-Based Culinary Instructor. She is a graduate of Dr. McDougall's Starch Solution Certification program, and is Forks Over Knives Plant-Based Certified. Vicki is trained in Nutrition for a Healthy Heart, and in Dietary Therapy for Reversing Common Diseases. She holds certificates in Plant-Based Nutrition (through the T. Colin Campbell Center for Nutrition Studies), in the NEURO Plan (through the NEURO Academy), in Wellness Counseling (through Cornell University), and in Culinary Coaching (through Harvard Medical School and The Institute of Lifestyle Medicine). As a coach, Vicki works with individual clients, often helping them reverse health challenges and chronic conditions, and teaches whole food plant-based cooking classes to groups of all sizes, with a focus on helping people learn how to make eating healthy EASY. Vicki is the creator of the Ann Arbor Vegan Kitchen blog. Her recipes have been featured in The McDougall Newsletter, Center For Nutrition Studies Newsletter, and in multiple magazines and cookbooks. Stay connected with Vicki at AnnArborVeganKitchen.com, for new recipes as soon as they are published and to learn more about her new cookbook!
Michele Gallo is a Certified Health and Wellness Coach, Certified Plant-Based Professional, ACSM Certified Exercise Physiologist, and Whole Food Plant-based Culinary Instructor. She is certified in Holistic Nutrition and holds certificates in Culinary Coaching from Harvard Medical School and the Institute for Lifestyle Medicine, ACLM Lifestyle Medicine for Coaches, T. Colin Campbell Center for Nutrition Studies in Plant-Based Nutrition, and is Forks Over Knives Plant-Based Certified. She is a Conference Coordinator for the non-profit Plant-Based Prevention Of Disease (preventionofdisease.org).
Virtual cooking demos only.
watch some of our past presentatIons on Youtube!
"great food samples and InspIrIng messages."
"very InformatIve, everyone was very courteous and helpful."
Interested In brIngIng a presentatIon to your communIty?
We would love to hear from you.
VegMichigan is a 501(c)(3) non-profit. Our federal tax ID number is 38-3602198.