reach out to us If you are Interested In brIngIng a VegMIchIgan presentatIon to your local lIbrary, place of work, local communIty space, etc.
our presentatIons also Include a delIcIous vegan food samplIng!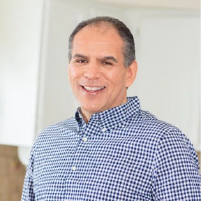 How I Tackled ChronIc Illness
Marc Ramirez is a former University of Michigan football player and TEDx presenter who lost 50 pounds and reversed Type 2 diabetes, high cholesterol, high blood pressure, psoriasis, ED, obesity, and frequent heartburn through the power of food. On December 3, 2011, he and his wife, Kim, began a whole foods, plant-based lifestyle. In just two months Marc no longer needed his 5 medications, including insulin shots. He and Kim felt thrilled with the results, but they also felt frustrated because not enough people know that this way of eating might help them too. In order to raise awareness about the power of plants, they decided to create the nonprofit Chickpea and Bean Inc. Together they strive to educate people about the power and benefits of a plant-based lifestyle.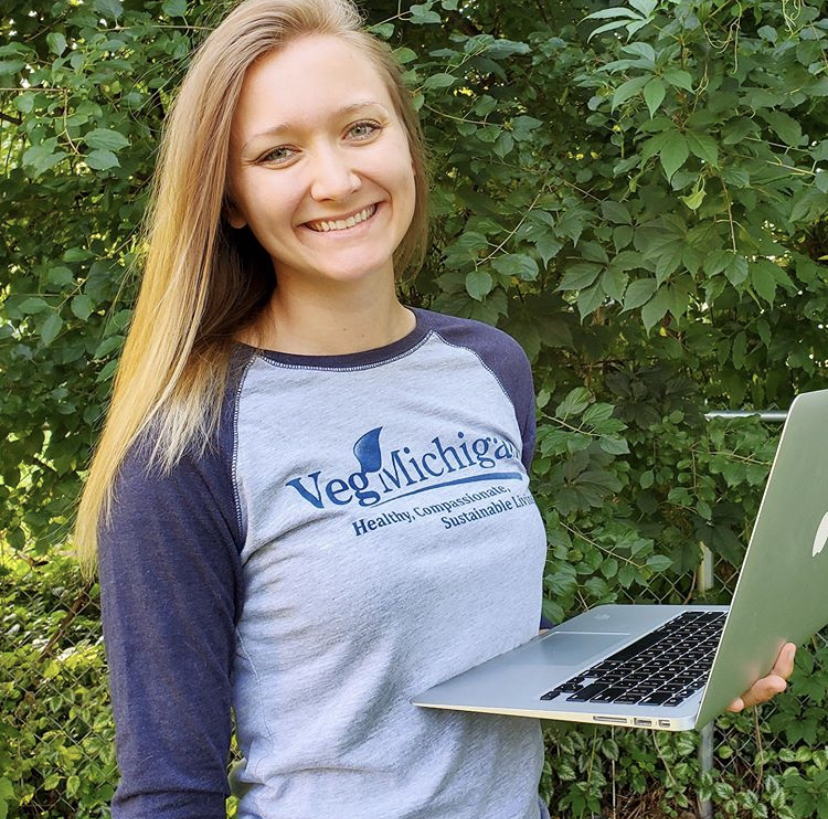 plant-based nutrItIon
Are you ready to begin your journey to a healthier life? Eating more plant-based foods can help! Chantal Singer will discuss the benefits of adding more plant-based foods to your diet. She will share with you all of the best plant-based foods you should be eating that are not only super nutritious but incredibly delicious as well!
Chantal Singer is a Registered Dietitian Nutritionist for St. Joseph Mercy Health System's Michigan Heart & Vascular Institute teaching plant-based eating and lifestyle medicine. Chantal is very passionate about plant-based eating for human health, planetary health and animal welfare. She can be found on Instagram @plant_based_nutritionist.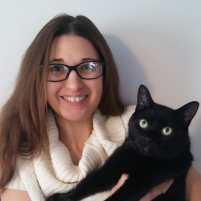 plant-based 101
With plant-based diets growing in popularity, maybe you are wondering what all the excitement is about? Take a journey with Kim to explore how plant-based foods can benefit your health, animals, and the planet. Learn how easy it is to add more plant-based meals into your diet as she shares simple-to-make, delicious recipes. Kim has been eating plant-based for over 20 years and will share how this diet has improved her life, and how it can improve yours too!
Kim has a Master of Education from Cambridge College in affiliation with the Institute for Humane Education. She has facilitated workshops all over the USA, and in Canada on living a MOGO life, which means doing the Most Good, and Least Harm to people, animals, and the environment. She spent a summer interning, and then working for, Farm Sanctuary in California. She currently serves as the Senior Program Director for a nonprofit organization that teaches youth to think critically and compassionately about their treatment of all living beings and the natural world. Kim is an active volunteer and member of VegMichigan.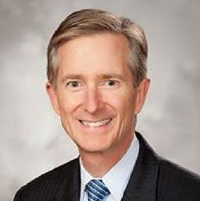 Health Is a GIft You gIve Yourself
Our "Standard American Diet" is largely responsible for the epidemic of chronic diseases that we are experiencing in America including obesity, diabetes, chronic kidney disease, hypertension, heart disease, and several cancers. The good news is that we have made great progress in identifying the root causes for these chronic diseases, and we are recognizing that all of them are largely preventable, and many are even reversible through some straightforward lifestyle changes. By choosing whole plant-based foods that are truly health supporting, engaging in at least moderate exercise and ensuring that we sleep well, we have the opportunity to greatly enhance our health and vitality well into our elder years. Dr. Robert Breakey is a 5th generation graduate from the University of Michigan Medical School. He completed his Family Medicine residency at the University of Wisconsin in 1984 and has practiced Lifestyle Family Medicine in Ann Arbor since 1985. He is Chairman of the Board and Head of the Family Medicine Division for IHA – a multi-specialty medical group centered in and around Ann Arbor.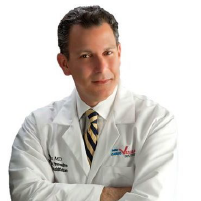 The MIracle of a plant-based dIet
Dr. Joel Kahn presents the science of why a healthy plant-based diet provides all of the nutrition needed to live a healthy and active lifestyle during all stages of life. He will also discuss the growing medical research showing the ability of a plant-based diet to halt and reverse some of the major reasons why we age, such as heart disease, type 2 diabetes, obesity, and even some cancers. Dr. Kahn will also show you how to get started on living your best life. Dr. Kahn serves as Clinical Professor of Medicine at Wayne State University School of Medicine. Dr. Kahn and his family are also the owners of the very successful GreenSpace & Go, a plant-based restaurant in Royal Oak, where they prove that healthy food can also taste great! He has been plant-based for over 40 years and lectures across the country on optimal health and diet.
watch some of our past presentatIons on Youtube!
"great food samples and InspIrIng messages."
"very InformatIve, everyone was very courteous and helpful."
Interested In brIngIng a presentatIon to your communIty?
We would love to hear from you.
VegMichigan is a nonprofit, tax-exempt 501(c)(3) organization (tax ID number 38-3602198).