healthy. kInd. sustaInable.
many people are choosIng to eat more plant-based meals, and we are here to help.
 VegMichigan works to promote the health, ethical, and sustainable benefits of eating more plants.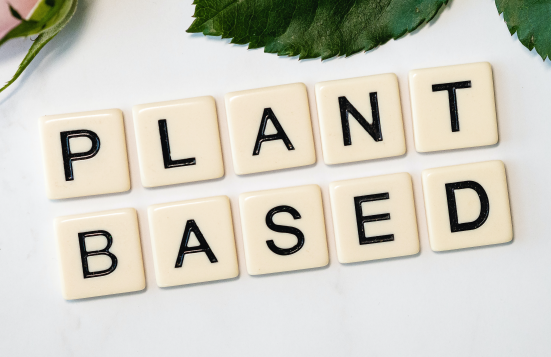 October 28, 2020
6:30 pm-7:30 pm
Join VegMichigan and Blair Memorial Public Library for a virtual presentation by humane educator Kim Korona, who will discuss how eating a plant-based diet will benefit your health, animals, and the environment.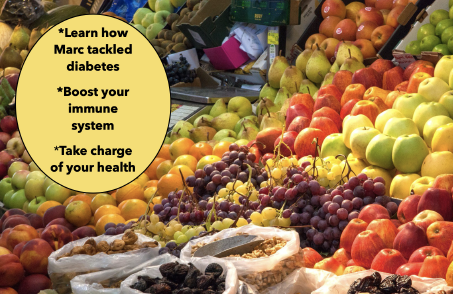 November 9, 2020
6:00 pm-7:00 pm
Marc tackled type 2 diabetes, high cholesterol, high blood pressure, and obesity with a plant-based lifestyle—no more insulin shots or metformin! Take the plunge and learn exactly how he did it. Our Plant Plunge starts Monday, July 13, 2020 and you're invited to join ...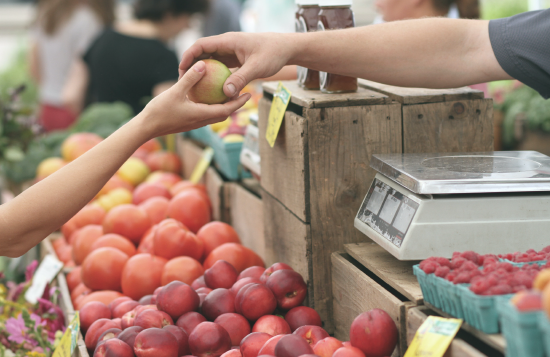 November 10, 2020
7:00 pm-8:00 pm
Are you curious about plant-based eating but not sure where to start? Join VegMichigan for Plant-Based 101 to learn how easy it can be to add more great tasting plant-based meals to your diet which can improve your health and, at the same time, benefit animals and the e...
This dish is easy, cheesy, so good, and very versatile. I chose to eat it with tortilla chips but it would also be great on a salad, in a wrap, or just by itself. This is a great and interesting way to get all the excellent nutrients quinoa has to offer! Did you know quinoa is known to be a superfood?
Hey, VegMichigan friends! I hope you are all doing well and enjoying the warm Fall days and our beautiful Michigan scenery. Warm days in October always feel like a gift from nature. I hope you enjoyed last month's post about "The Blue Zones". This month, I want to talk about mental health.
Tofu, tofu, oh tofu. It might look boring at first but in reality, the blank slate of tofu offers the cook endless flavor possibilities! Because of this, having a few go-to marinade recipes in your back pocket gives you the power to turn this flavorless block of soybeans into a super delicious and protein packed meal.
Check out the VegMIchIgan YouTube Channel
Monthly recipes, presentation highlights, motivational videos, and more!
please support our advertIsers
Vegfest
The largest veg-friendly event in Michigan. VegFest 2021 will be on April 25 in the Grand Riverview Ballroom at the TCF Center in Detroit.
VegFest highlights include a large selection of local restaurants offering delicious plant-based foods, talks by inspiring and informative speakers, cooking demos, free samples, sustainable shopping, and more!
CLICK TO LEARN MORE AND GET TICKETS 
frEE fESTIVaL
Based on the city of Farmington's current moratorium on large events, the recent executive orders, and the latest health and safety guidelines, we are unfortunately unable to move forward with hosting this year's Free Festival originally planned for September 13 in downtown Farmington. Although we are disappointed we won't be able to enjoy vegan food favorites and live music together this year, the health and safety of attendees, vendors, and volunteers is our top priority.
The Free Festival highlights include a selection of delicious plant-based foods, sustainable shopping, live music, and more!
CLICK TO LEARN MORE
prESENTaTIONS
VegMichigan believes in the power of education, so we offer a number of Veg Ed. Presentations that we bring to local libraries, workplaces, community meeting areas, etc.
Interested in bringing one of our presentations to your community? Get in touch!
CLICK TO LEARN MORE
YouTube
Our YouTube channel is live!
The mission of our channel is to give you all the tools you need to include more plant-based foods in your diet.
From recipe videos to product reviews to interviews, this channel is the place to go for anyone interested in incorporating more plant-based foods in their diet.
*CLICK TO VISIT OUR CHANNEL*
Meetups
The VegMichigan community gets together for a fun and delicious social meetup at one of our favorite veg-friendly restaurants every month. Come hang out and eat some amazing food. Everyone is welcome!
We have meetups every month in Metro Detroit, Ann Arbor, Greater Lansing, and Flint.
CLICK TO JOIN YOUR LOCAL MEETUP AND CHECK OUT OUR EVENT CALENDAR
plant plunge
In partnership with the non-profit Chickpea & Bean, we are offering 3-4 Plant Plunges each year.
Each Plant Plunge is a 5-week long session focused on helping you make the transition to a plant-based diet.
Here's what you'll get with the Plant Plunge:
5 live online classes with Marc & Kim (Can't join at the scheduled time? No worries–we record the sessions so you can listen later.)
Phone consultation with Marc & Kim to design a plan for your unique situation (optional).
Meal ideas
Cooking demos
Shopping strategies
Helpful emails
Recipes
Instruction for label reading
Tips for eating out, social situations, and more!
Special price $49.00  –  PLUS VegMichigan Members get $10 off when you register with the promotion code VEGMICH
Register HERE for the next Plant Plunge!
Monday, November 9th – December 7th, 6pm – 7pm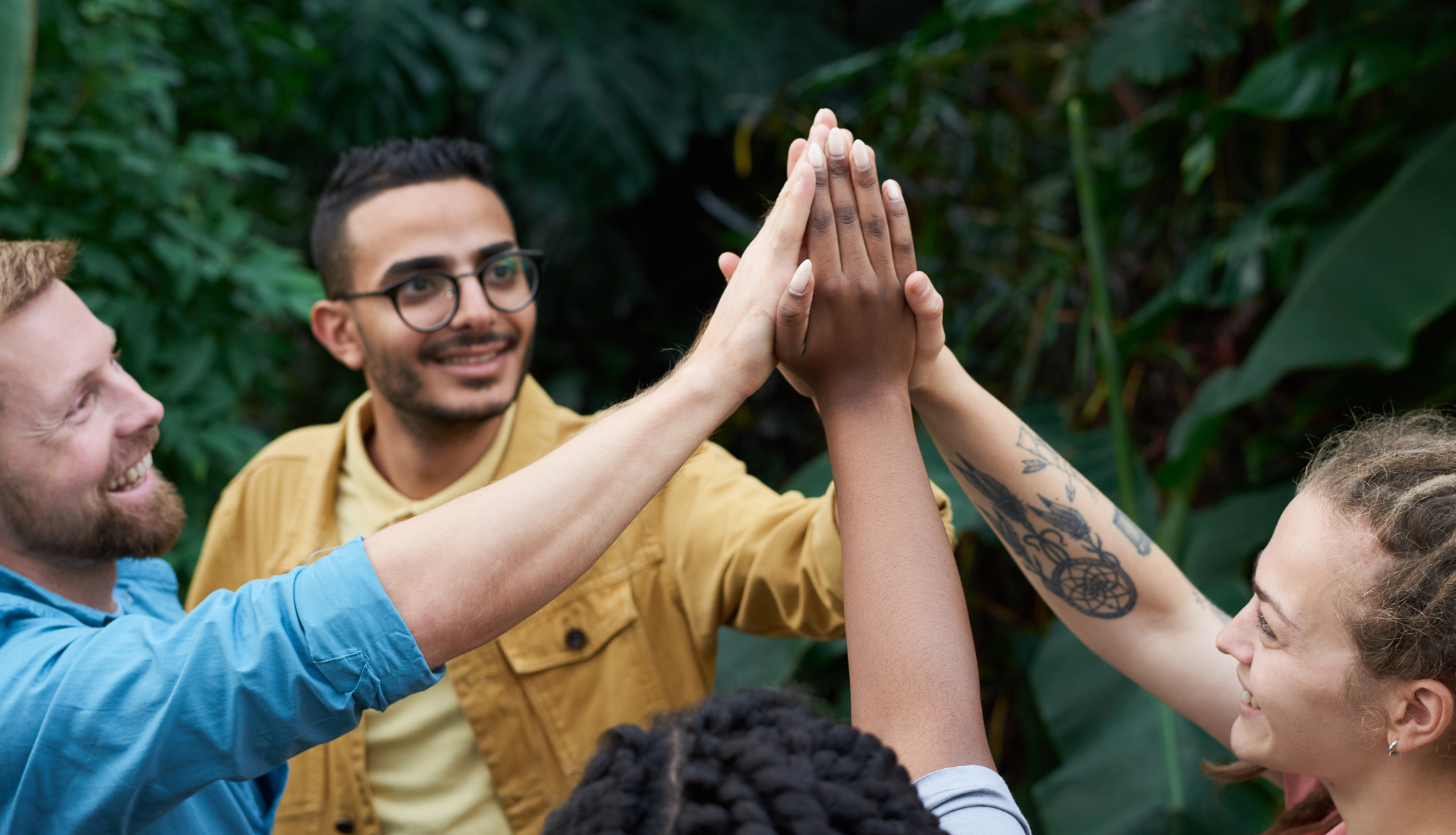 Become a VegMichigan member and support our efforts to make the world healthier, kinder, and more sustainable.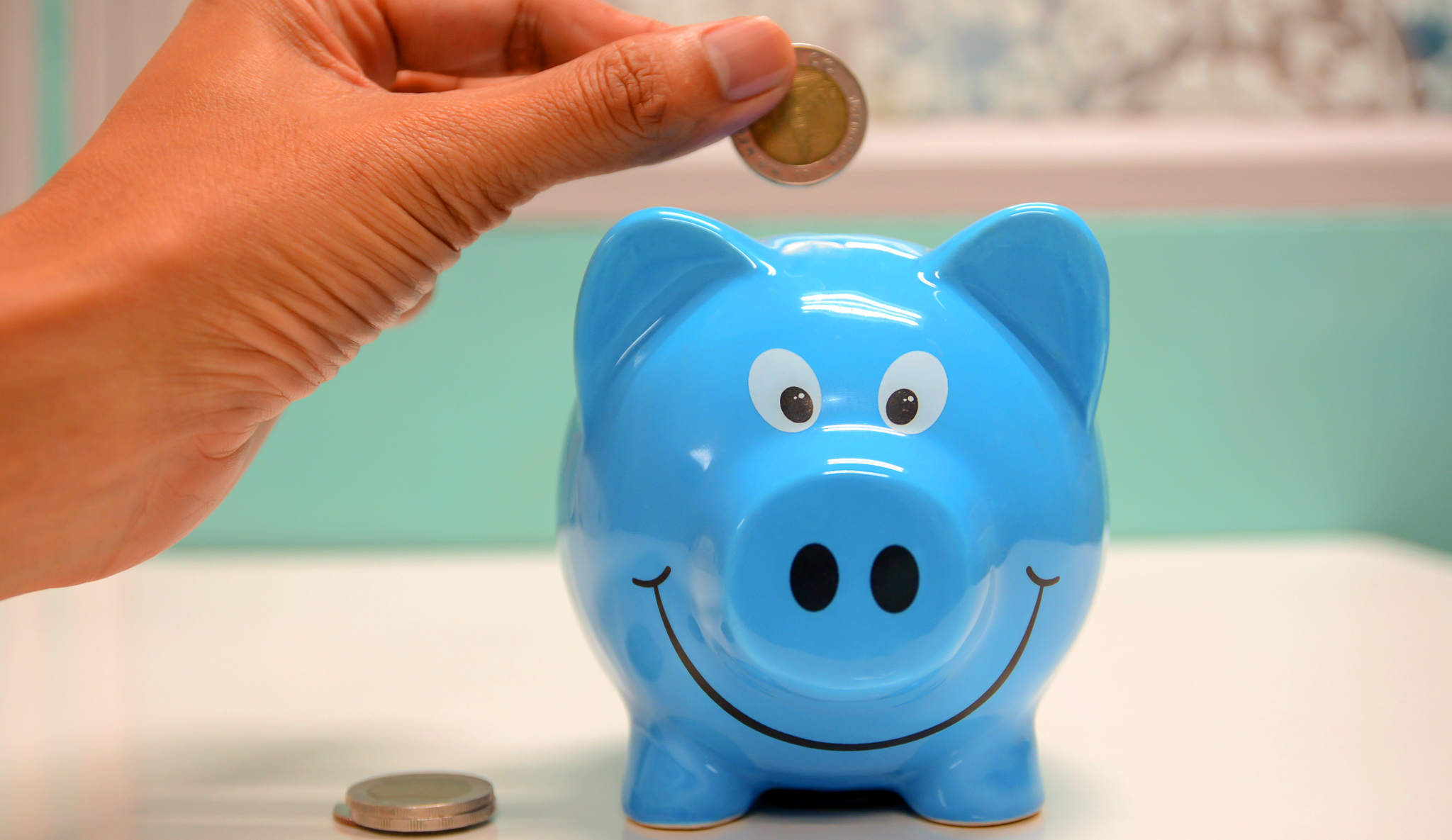 Your donation helps support our free Plant-Based 101 presentations, our Free Festival, VegFest, and much more.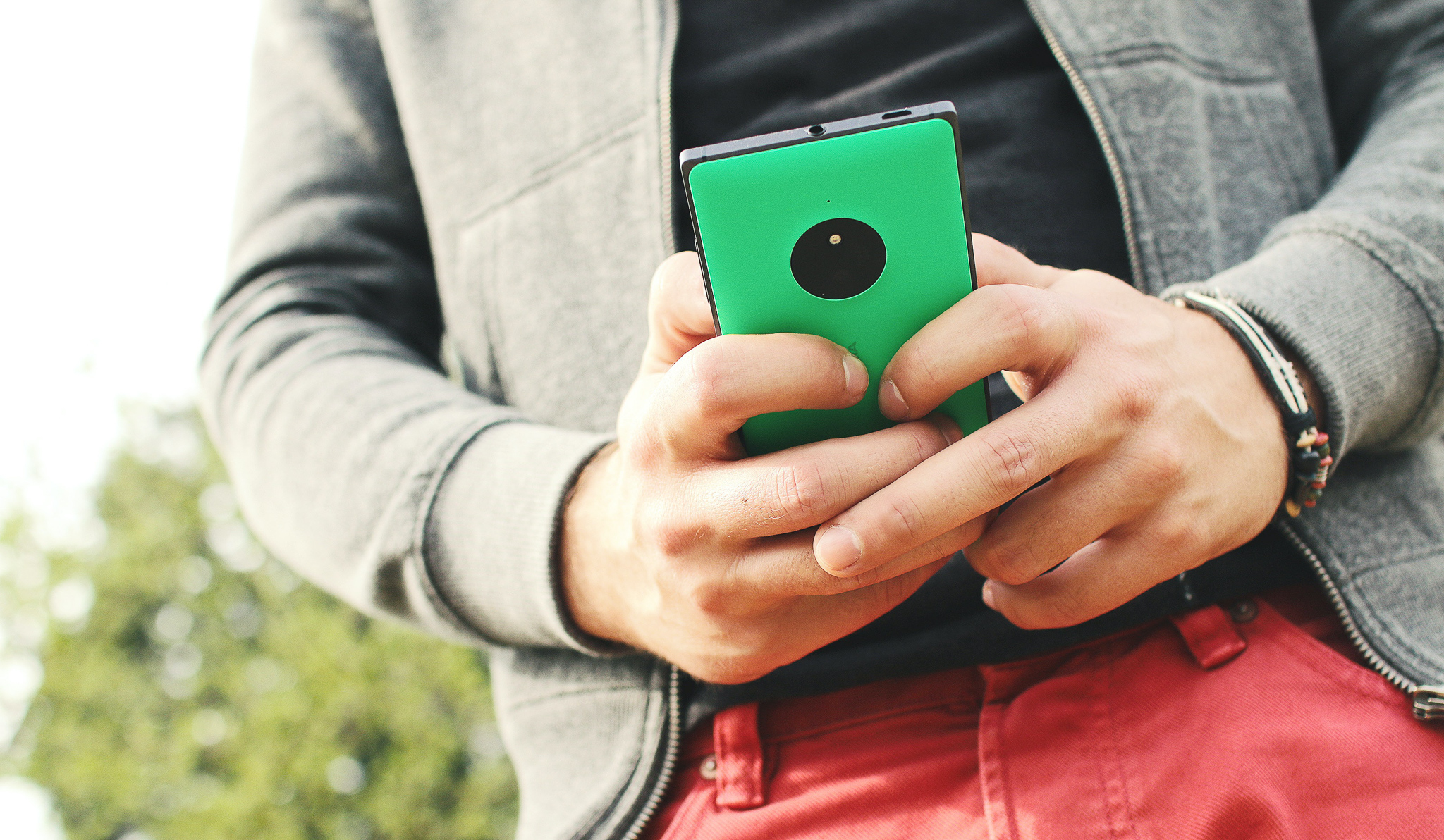 News on all things vegan in Michigan – upcoming events, community shout-outs, good food tips, our monthly raffle, and more!
"we always have fun at vegmIchIgan events and we love spreadIng awareness about the organIzatIon and the mIchIgan vegan communIty."
"how wonderful!!! all of It! great job! attended a few events and they were fun and tasty."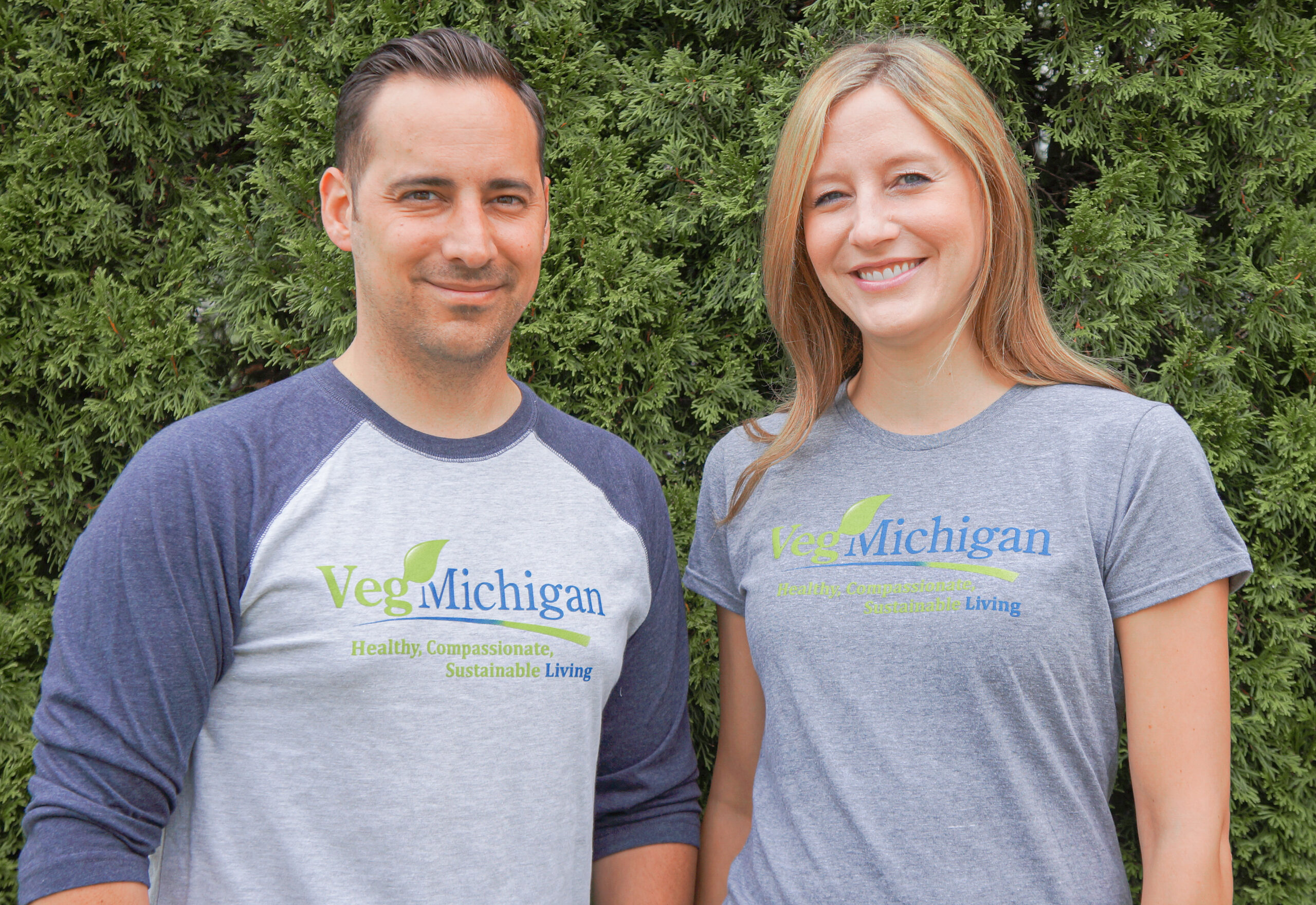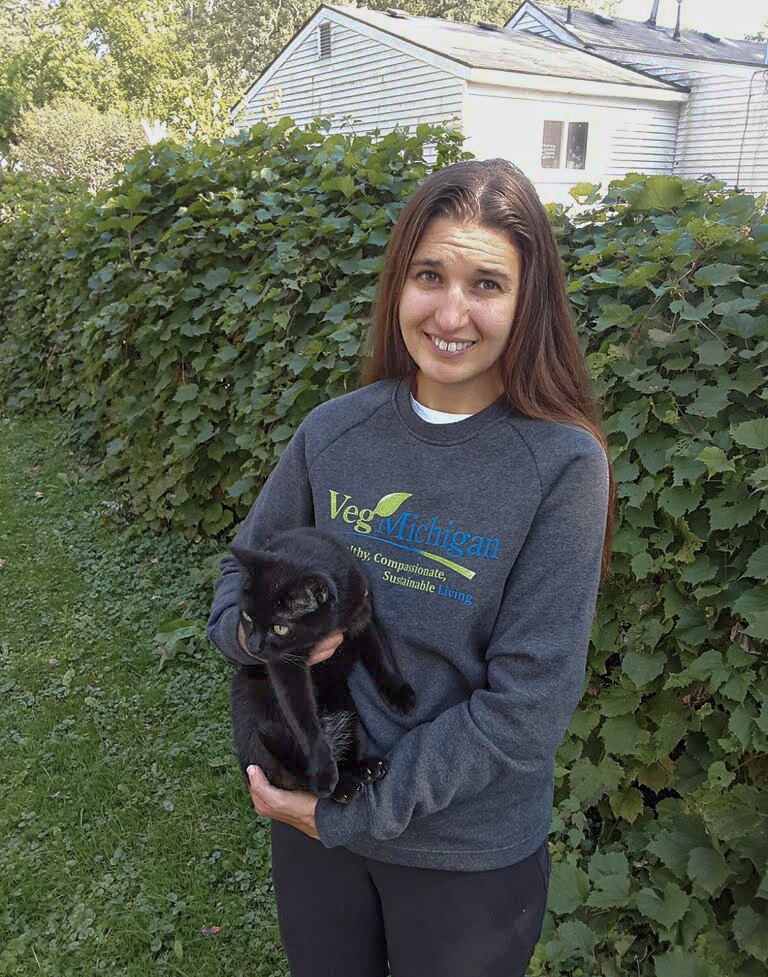 donate to help us spread the word of healthy, kInd, and sustaInable eatIng
Thank you!
This work would not be possible without your support.
donate now
learn more
VegMichigan is a nonprofit, tax-exempt 501(c)(3) organization (tax ID number 38-3602198).