JoIn the VegMIchIgan Meetup group In your area!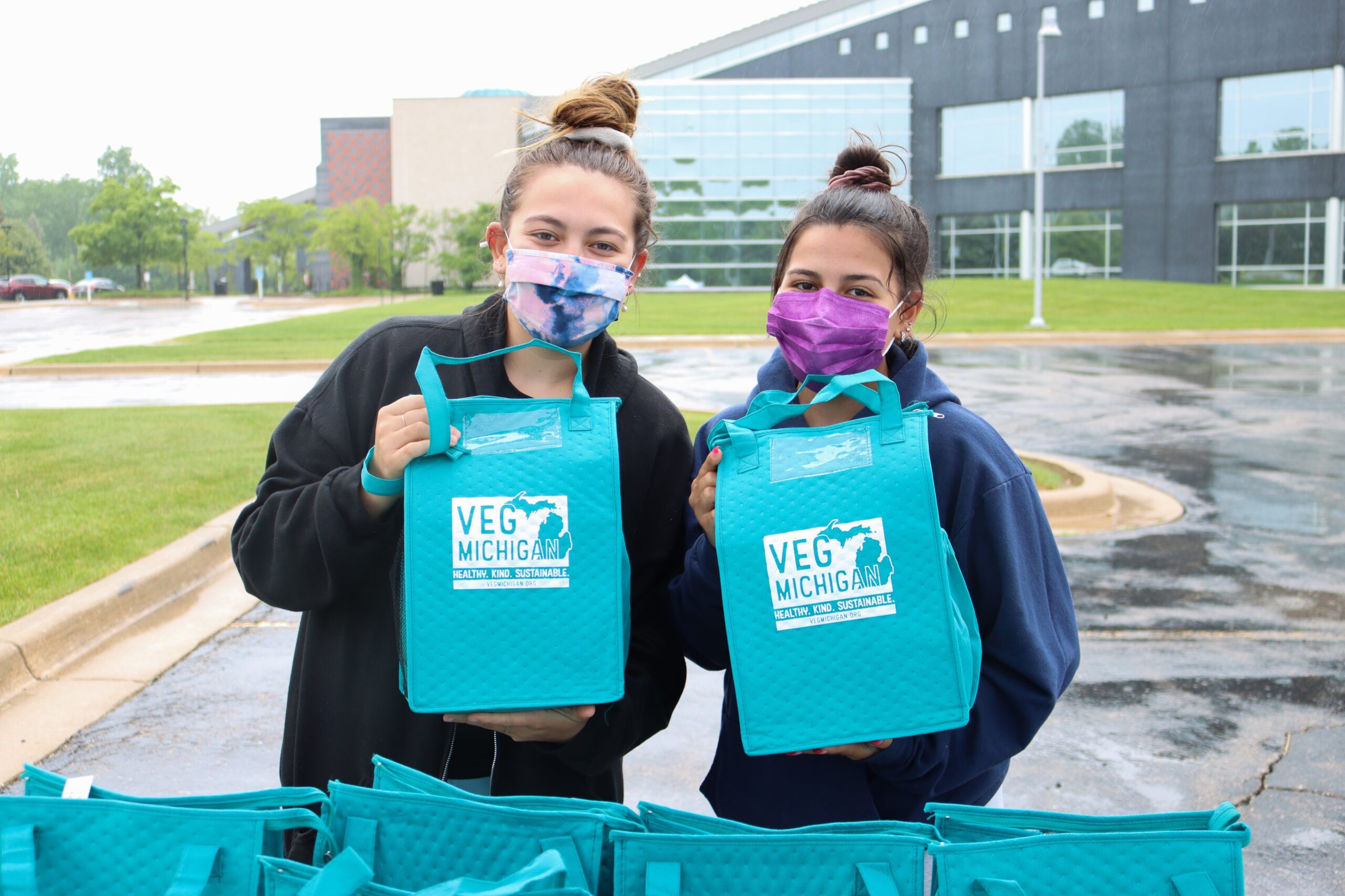 VegMichigan is excited to partner with the Plymouth Library for one of our 30-Day Pledge giveaways where we give away bags of popular plant-based foods to people who take a pledge to reduce their consumption of animal products and increase their consumption of plant-bas...
Support our work by becomIng a member 
Starting at only $20/year!
Receive a gift of your choice with memberships at or above the $40 level.
VegMichigan is a 501(c)(3) non-profit. Our federal tax ID number is 38-3602198.