ANN ARBOR DINNER MEETUP AT EL HARISSA
September 20 - 6:00 pm

-

7:30 pm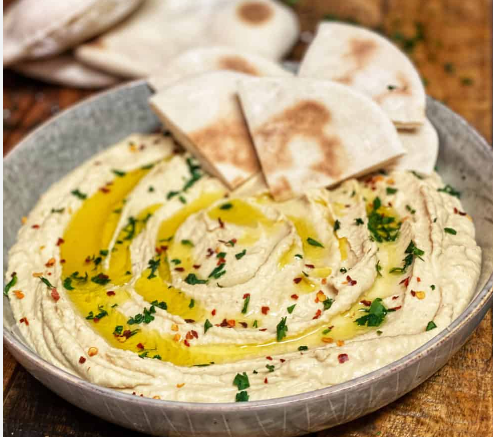 ANN ARBOR DINNER MEETUP AT EL HARISSA
Join VegMichigan on Wednesday, September 20, from 6pm-7:30pm at El Harissa in Ann Arbor for a delicious prix fixe family-style vegan meal. We'll grab seats at the outdoor picnic tables so we can all eat together. Drinks and/or additional side items, such as salad, can be purchased separately during the event.
Registration is $18/person (includes meal and gratuity) and attendance is limited to 15 participants given the limited seating. This is a prepaid event. YOU MUST PAY IN ADVANCE. Don't miss out, sign up now! SIGN UP & PAY HERE
El Harissa is located at 1516 N. Maple Rd., Ann Arbor, MI, 48103.
Menu:
Vegan Appetizer Spread – Includes Hummus, Mama Houria (spiced carrot spread), Zaalouk (Moroccan smoked eggplant spread), Stuffed Grape Leaves, Muhammara (pepper and walnut), and Harissa
Pita Bread
Mujadara Rice – Rice mixed with green lentils and topped with caramelized onions
Root Vegetable and Date Tagine – Slow-roasted root vegetable, cooked with pomegranate molasses, coriander seeds, garlic, lemon, and spices. Sweet and savory.