BUILDING A JUST FOOD SYSTEM – A TALK BY MALIK YAKINI
September 28 - 7:00 pm

-

8:00 pm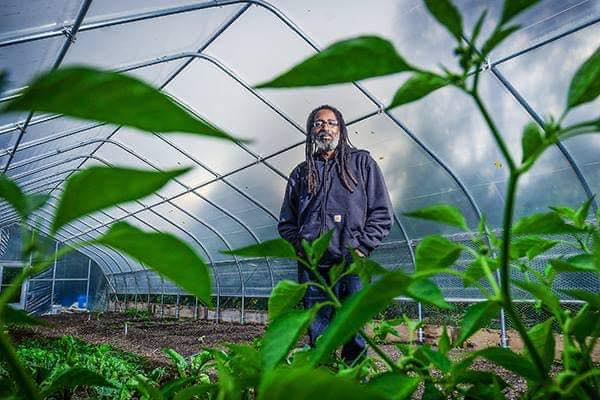 We are excited to have Detroit-based activist and educator Malik Yakini talk to the VegMichigan community about building a just food system.
This talk will examine how racism, class, and geography create inequities in the food system.  The work of the Detroit Black Community Food Security Network and other groups working for food justice will be highlighted.
Malik Kenyatta Yakini is co-founder and Executive Director of the Detroit Black Community Food Security Network (DBCFSN).  DBCFSN operates the seven-acre D-Town Farm and is spearheading the opening of the Detroit Food Commons in Detroit's North End that will house the Detroit People's Food Co-op. He serves as a board member of the co-op. Yakini views the work of DBCFSN as part of the larger movement for building power, self-determination, and justice. He is adamantly opposed to the systems of white supremacy, capitalism, and patriarchy. He has an intense interest in contributing to the development of an international food sovereignty movement that embraces Black communities in the Americas, the Caribbean, and Africa. He is a co-founder of the National Black Food and Justice Alliance.
Join us on Zoom here – https://us06web.zoom.us/j/87397700359