FACTORY FARMING PROBLEMS & SOLUTIONS WITH LYNN HENNING (Virtual Presentation)
February 9 - 7:00 pm

-

8:15 pm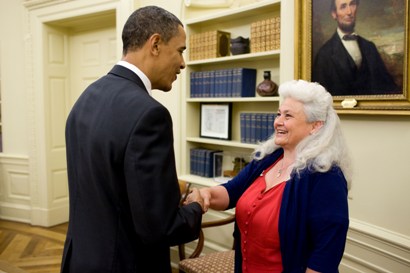 FACTORY FARMING PROBLEMS & SOLUTIONS IN MICHIGAN WITH LYNN HENNING
VegMichigan's focus is to promote a plant-based diet but factory farming is a growing problem in Michigan and it is important that we also work on this issue to help better regulate and hopefully, one day, end factory farming in Michigan.
Lynn Henning is the Field Operations Team Director for the Socially Responsible Agricultural Project. Lynn emerged as a leading voice calling on state and federal authorities to hold livestock factory farms accountable to water and air quality laws. With her husband, she farms 300 acres in Lenawee County, Michigan, within 10 miles of 12 CAFOs. As a result of her work to stop pollution from factory farms and to hold state and federal agencies accountable to enforcing laws, Lynn won the 2010 Goldman Environmental Prize—the environmental equivalent of the Nobel Prize.
Please join us for this important presentation to learn more and, if you are interested, you can join VegMichgan's factory farming workgroup.
Join Zoom Meeting (no need to register): https://us06web.zoom.us/j/84517784029