FOOD CHOICES, SUSTAINABILITY, AND HEALTH CARE
July 21 - 6:30 pm

-

7:30 pm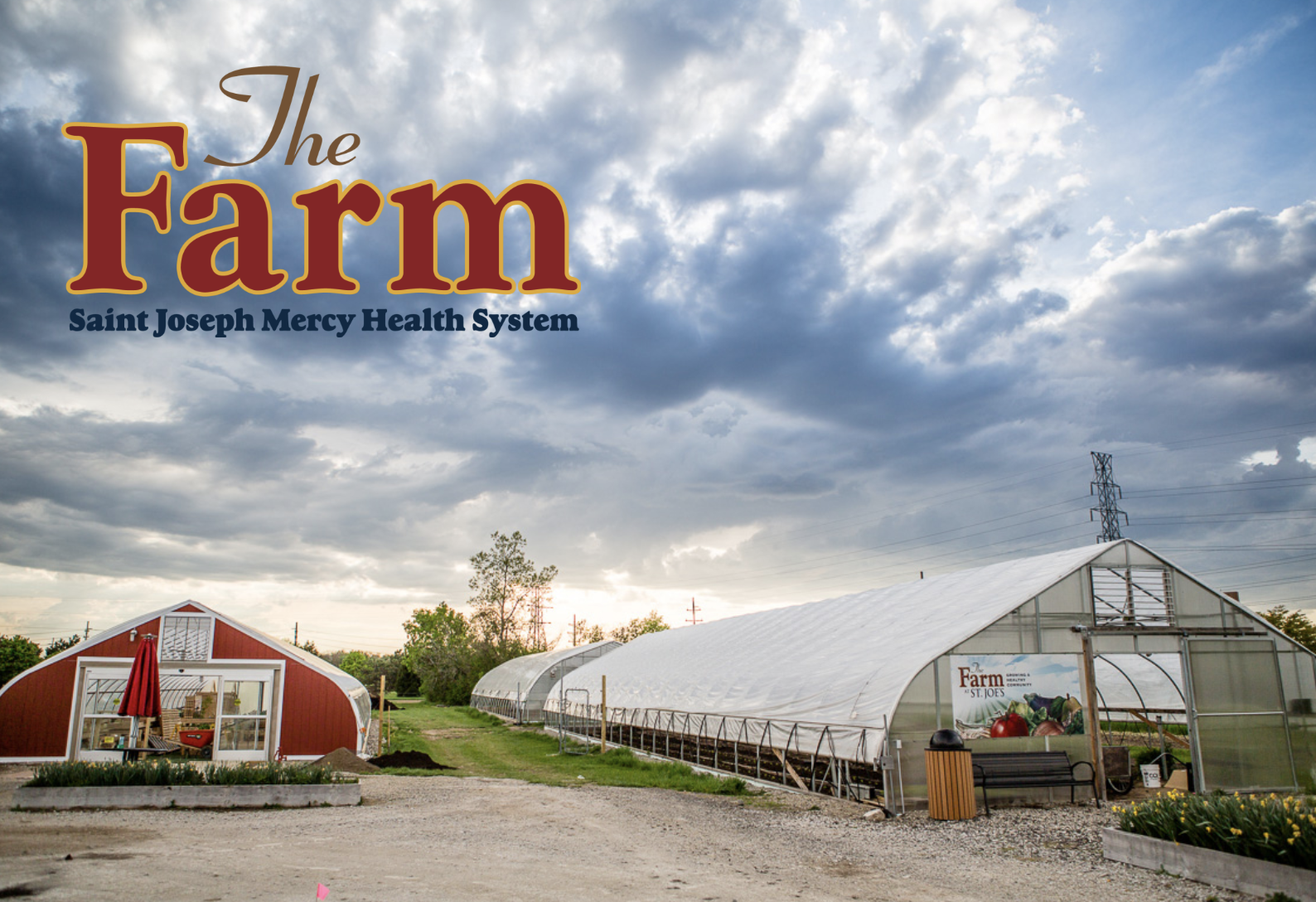 VegMichigan is excited to bring you Food Choices, Sustainability, and Health Care by Amanda Sweetman the Regional Director of Farming and Healthy Lifestyles for Trinity Michigan. Come learn about the impacts of what you eat on the environment and your health, and why a hospital has a farm! 
The Farm at St Joe's Hospital  <https://stjoesfarm.org/> was the first hospital-based farm in Michigan.  The 2-acre farm has 2 hoop houses, a handicap-accessible hoop house for therapy, community gardens, and an outdoor classroom. While they produce about 10,000lbs of food annually, they are more concerned with growing a healthy community by empowering people through food, education, and relationships.
As part of their mission to create a just, robust local food system, the Farm has created the collaborative "Farm Share," a CSA, which is offered at their Ann Arbor and Oakland campuses. Farm Share members receive boxes of seasonal fruits and vegetables from local farms on a regular basis. The program generated $150,000 of revenue for local farms in 2020. Memberships are available for purchase on a sliding scale. Food insecure families are provided with free or reduced cost membership.  Other programs include horticultural therapy, youth education, staff community gardens, and a produce to patients program. Join the Farm as a farm share member or volunteer and learn more about sustainable farming and healthy eating. Learn more from their 2020 annual report and their website.
Amanda Sweetman has worked as a scientist, farmer, educator, and chef. In 2015 she landed her dream job as the Farm Manager at the Farm at St Joe's Hospital. It is there that Amanda found her true purpose. Her driving passion is to help people to discover and experience the holistic health benefits of personal connection to the food we eat, the places where our food comes from, and the community that pulls together to sustain us. She and her team work to educate and engage people of all ages around what real food is and how we can support one another as we work to make a change towards better health.  Amanda has recently transitioned to the newly created role, Regional Director of Farming and Healthy Lifestyles for Trinity Michigan. The creation of this role shows the dedication of Trinity Michigan to supporting local farmers, increasing food access, and to growing a healthy community through food and relationships.
Join us on Zoom here – https://us06web.zoom.us/j/84223176940