Humane Investing
December 3 - 6:30 pm

-

7:30 pm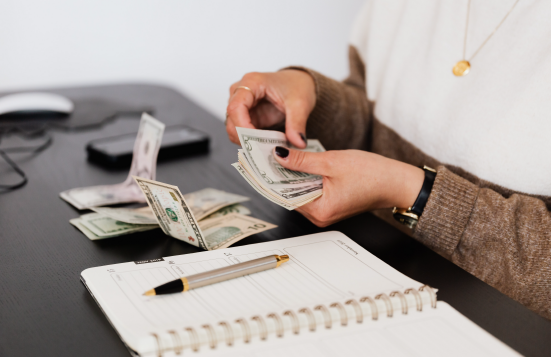 VegMichigan is excited to present Humane Investing with Certified Financial Planner Brenda A. Morris!
As a mission driven business owner, Brenda has spent years figuring out how to make a difference for the animals using investment dollars in the most efficient way; she does not want you to have to do the same.  Even before you choose a vegan financial planner—or at least one who is open to your vegan values—it would be helpful to know the basics which you will learn during this presentation.  Check out Brenda's business,
Humane Investing
.
After spending over a decade with a large bank/brokerage firm, Brenda founded her own fee-only practice. Assisting those who are also inspired to change the world is incredibly fulfilling and Brenda never loses sight of the incredible responsibility and trust that her clients have given her.
An ethical vegan since the early '90s, Brenda has been a coordinator with the Richmond VegFest since 2003 and an active member of the Vegetarian Society of Richmond for many years. One of her favorite hobbies is giving out samples of amazing vegan food at non-veg events and watching people who have never considered going vegan consider it for the first time.
While she encourages anyone who cares about animals to invest in companies that do not support, cause, or contribute to animal exploitation and suffering, she hopes this "specialization" isn't needed much longer as more and more companies move towards incorporating cruelty-free practices into their business models.
Brenda has presented the concept of humane investing to animal activists around the county including to groups such as the Vegetarian Society of Richmond, the Sierra Club, the Femme Savantes, the alumni for the College of William and Mary, Caryn Hartglass's radio show, Responsible Eating and Living, graduates of Victoria Moran's Main Street Vegan Academy, the Our Hen House podcast, Katrina Fox's Vegan Business Media podcast, the DC Green Festival, the NH VegFest, PETA, Northrop Grumman's Green Volunteer Group, Portland's Veg Festival, the NYC Green Festival, the Veg Society of DC, and the Animal Rights Conference in both LA and in DC.
If you have any specific questions you would like Brenda to discuss during the presentation please email them to olivia@vegmichigan.org with the subject "Humane Investing".
See you then! 🙂