JOIN OUR NEW BOOK CLUB! VIRTUAL BOOK DISCUSSION: ANTIRACISM IN ANIMAL ADVOCACY
December 12 - 1:00 pm

-

2:30 pm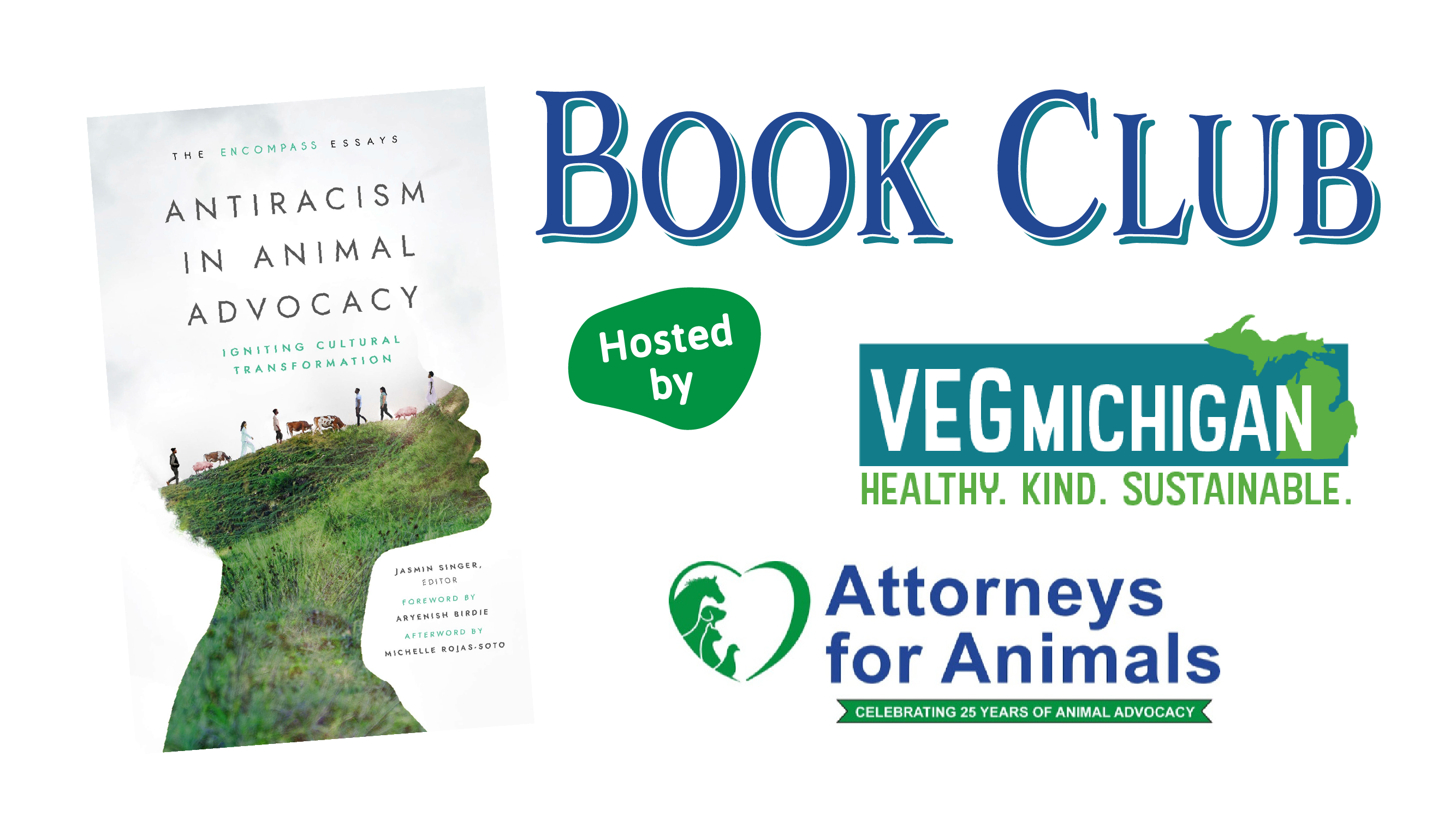 Book Discussion: Antiracism in Animal Advocacy
Attorneys for Animals and VegMichigan have teamed up to host discussions about the book Antiracism in Animal Advocacy: Igniting Cultural Transformation, edited by Jasmin Singer. "This collection of fifteen passionately argued essays by farmed animal protection advocates explains why prioritizing racial diversity, equity, and inclusion within animal advocacy is not only essential to creating a more just movement, but one that is larger, more dynamic, and (crucially) more effective." (from the back cover)
The book has four sections–Awakening, Introspection, Accountability, and Leading; we'll focus on the first section at our first meeting. Please join us for any or all of the discussions! We ask only that you read at least part of the book, and come with an open mind for learning and reflecting on the essays.
The first discussion will be held over Zoom. 
ALL PARTICIPANTS MUST REGISTER IN ADVANCE FOR THIS MEETING: 
After registering, you will receive a confirmation email containing information about joining the meeting.
Future discussions will be posted as new Meetups, and the group will select books (or podcasts, videos, articles…) for those discussions, after we finish this book.