A TALK WITH ARYENISH BIRDIE: FOUNDER OF ENCOMPASS, AN EQUITABLE ANIMAL PROTECTION MOVEMENT
January 24, 2022 - 5:50 pm

-

7:30 pm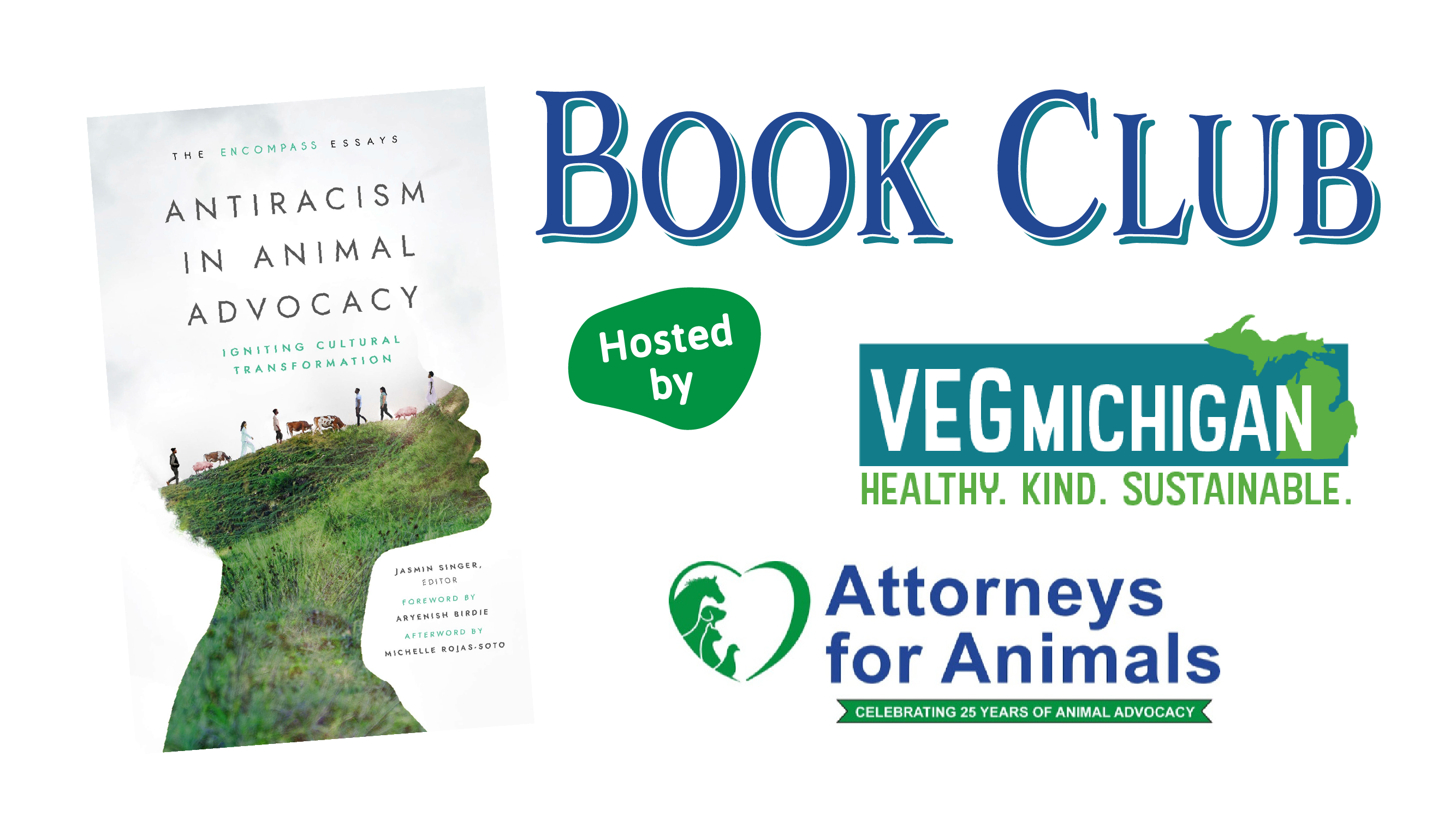 A talk with Aryenish Birdie: Founder of Encompass, an Equitable Animal Protection Movement
Join us for a Q&A with our special guest Aryenish Birdie, founder/CEO of Encompass and one of the contributors to the book Antiracism in Animal Advocacy, on Monday, January 24, from 5:50-7:30 PM. Everyone is welcome to attend!
Please register in advance for this event: https://us06web.zoom.us/meeting/register/tZMsdO6tpzooGNIonL81MvtuKCaHM7aig6oh
After registering, you will receive a confirmation email containing information about joining the meeting.
If you have any questions for Aryenish, please send them in advance to jeri@vegmichigan.org.

This event is in conjunction with our new Book Club hosted in partnership with Attorneys for Animals where we are currently reading Antiracism in Animal Advocacy. After the Q&A with Aryenish, members from VegMichigan and Attorneys for Animals will stay on to briefly discuss our book club and to invite all attendees to join our February meeting.
You can order the book Antiracism in Animal Advocacy (print or ebook) here: https://lanternpm.org/books/antiracism-in-animal-advocacy/
Questions? Contact jeri@vegmichigan.org
"I appreciate the way the group was structured. I think it is off to a great start!"
"Thanks again for this important book discussion! I'm so grateful and excited to be a part of it."
–attendees at first Book Club meeting