MEAT THE FUTURE: BENEFITS, DRAWBACKS, AND INSIGHT INTO THE INEVITABLE REVOLUTIONARY TECHNOLOGY OF CULTURED MEAT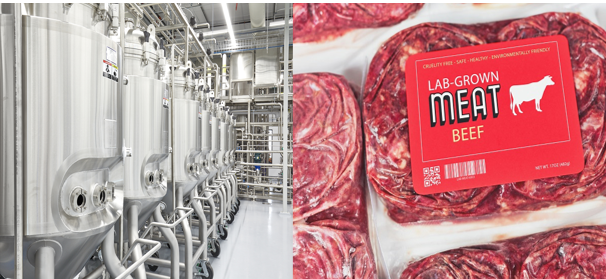 MEAT THE FUTURE: BENEFITS, DRAWBACKS, AND INSIGHT INTO THE INEVITABLE REVOLUTIONARY TECHNOLOGY OF CULTURED MEAT
Join us for a fascinating presentation all about cultivated meat by VegMichigan's intern Ryan Blum.
Over the last couple of decades, the robust evidence towards Animal Agriculture as a major cause of environmental degradation and human health issues has become ever more apparent; yet at the same time, demand for animal products has continued to rise globally. An upsurge in antibiotic resistance, zoonotic diseases, and environmental catastrophe has led to a race toward finding a solution that minimizes change on the consumer end. Cultured Meat, or actual meat bioidentical in taste, looks, texture, and smell, is an emerging technological advancement toward the meat of the future. Using an infinite cell line, grown in a sterile environment, and without the use of a live animal, cultured meat has the potential to cut back on animal agriculture's heavy demand for resources and vastly reduce our killing of fellow animals. This innovation of the 21st century has the potential to demonstrably change our food system. Our planet, public safety, and ethical values depend on it.
Ryan Blum is a high-school Senior from Bloomfield Hills Michigan and currently working as a short-term intern with VegMichigan. Ryan came across VegMichigan while looking for plant-based organizations that make an impact and have values in line with his passion to create a kinder and healthier world. Ryan's specific interests include agriculture, philosophy, and social justice. This fall Ryan will be pursuing a bachelor's degree in Agriculture Business Management and Food Science at the University of Wisconsin-Madison. 
Join Zoom Meeting – https://us06web.zoom.us/j/89897244834