VIRTUAL BOOK CLUB Q&A WITH CO-AUTHOR OF THINK LIKE A VEGAN
February 26 - 1:00 pm

-

2:30 pm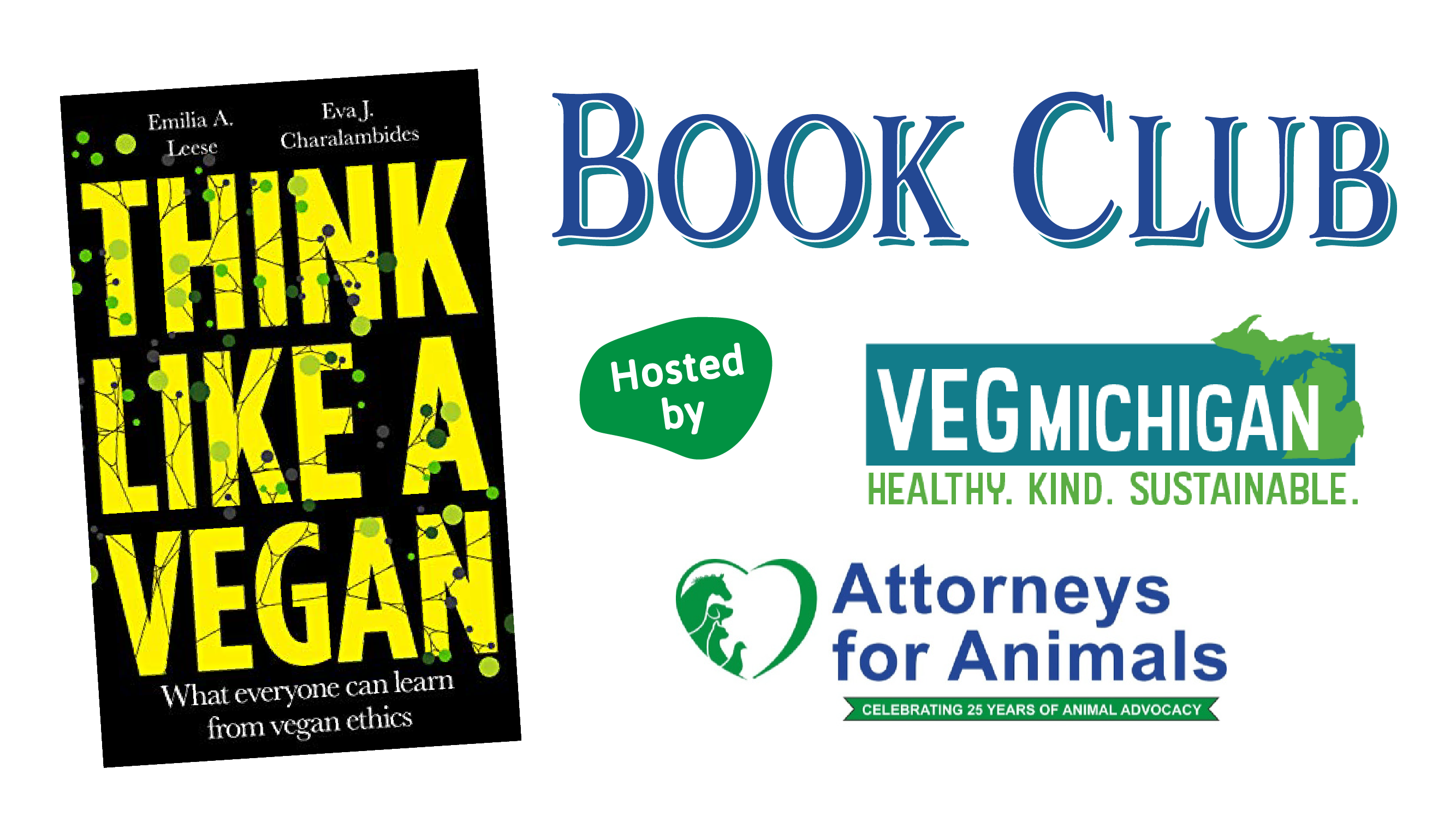 VIRTUAL BOOK CLUB Q&A WITH CO-AUTHOR OF THINK LIKE A VEGAN
For our February Book Club, we are pleased to be joined by Emilia A. Leese, co-author of Think Like a Vegan: What Everyone Can Learn from Vegan Ethics (co-written by Eva J. Charalambides, 2021). We had planned to discuss chapters 1-3, but now that an author will be joining us, we will spend most of the time talking with her about the book. Please send questions for her in advance to jeri@vegmichigan.org, or bring them with you to the discussion. Please try to read at least some of the book before the meeting. The Book Club will discuss the book further at our May meeting (date TBD).
Book description: "What is animal agriculture, and what is its impact on the environment? … What's the problem with organic meat? What are the economics of plant-based foods? What about honey? … What is the relationship between veganism and feminism? … From basic fairness to politics, economics, love and other aspects of being human, Think Like a Vegan invites the reader to set aside their preconceived notions about veganism, and to enter into an invigorating conversation about your daily ethical decisions." (from the cover)
The Book Club is a collaboration between Attorneys for Animals and VegMichigan. Please register for the Zoom meeting at https://us06web.zoom.us/meeting/register/tZMkduqupzovGdxjoWKPSBd6JoY2s2sQF-2H. After you register, you will get an email from Zoom with the link for the meeting.
We hope you can join us!