Vegan eats In traverse cIty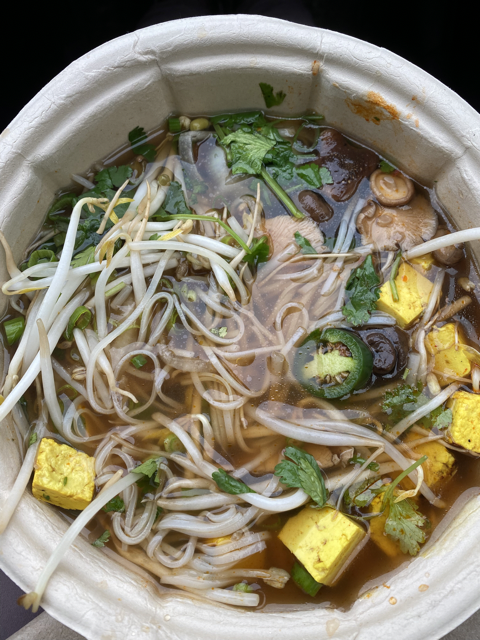 Over the years, the choices for vegan dining have grown exponentially in Traverse City.
Today the area boasts several vegan/vegetarian-friendly restaurants that feature international and domestic cuisine. 
Whether you're looking for a snack, a full-course dinner, or a meal to go, here are your choices for delicious vegan dining in Traverse City: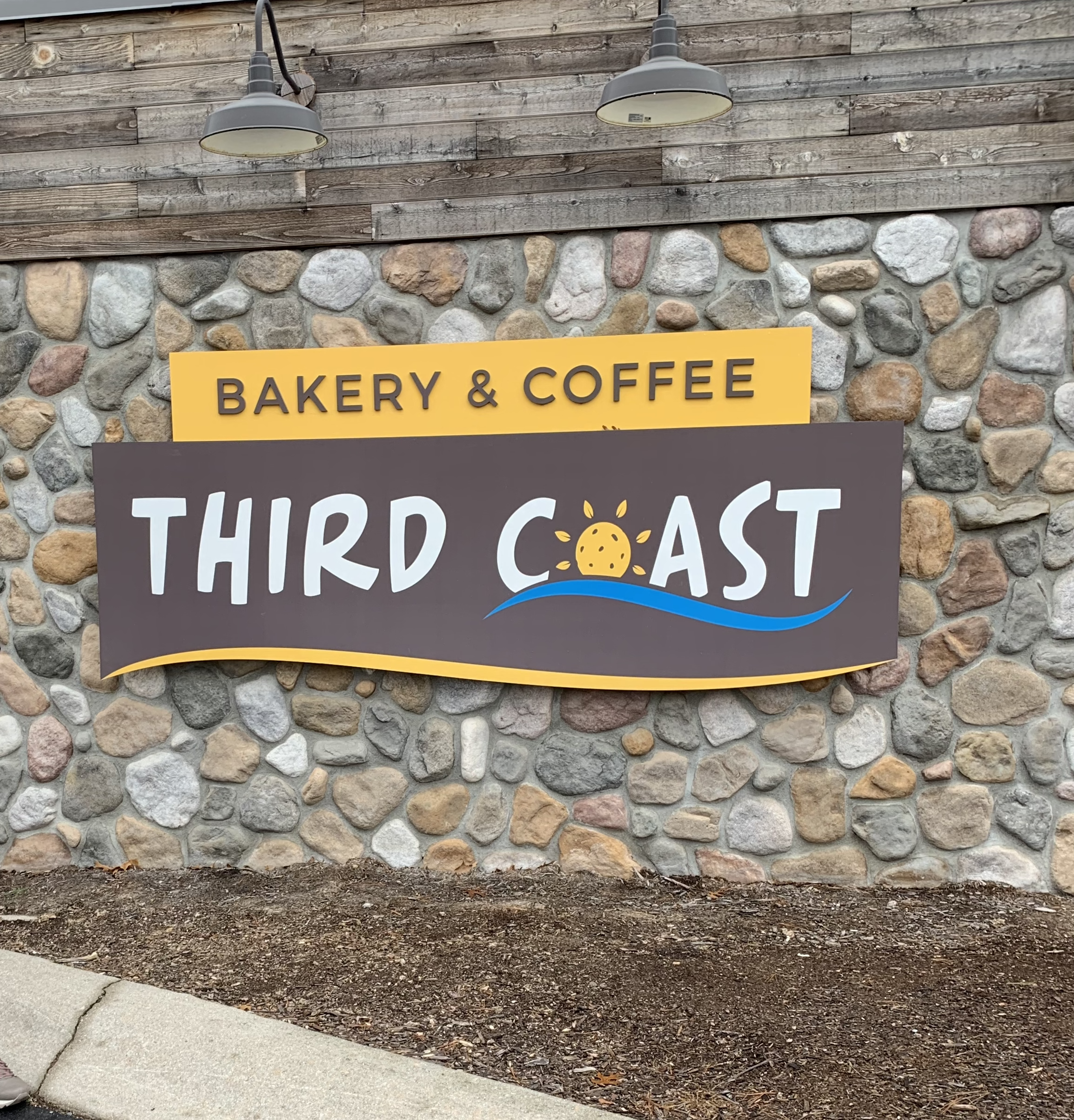 523 Munson Ave., Traverse City
Third Coast Bakery welcomes you into an intimate and cozy setting with an inviting gas fireplace and a few small tables to get work done or meet up with friends. Enjoy an assortment of baked goods from this all-vegan and gluten-free spot that is also allergy friendly, including a rotating assortment of doughnuts, scones, muffins, and fresh baked breads. And don't forget the coffee! They offer two roasts daily and decaf, as well as many latte and other specialty options.
Stone Hound Brewing Company (vegan)
3593 Bunker Hill Rd., Williamsburg
Known for its 13 taps of locally crafted beer and cider, this newer to the area brewery is a haven for all-things plant-based! The food menu is entirely vegan and boasts comfort foods, including Imposible burgers, a Nashville Hot Chick'n sandwich, a few healthier grain bowl options, and their specialty, Wrapurritos, a burrito/wrap mashup! Enjoy a seat at the bar or a table or check out the patio during warmer weather months. They also offer a few nostalgic pinball machines while you wait! Be sure to check out the Vasa Pathway just a mile from the brewery to work off that comfort food. Enjoy mountain biking, snowshoeing, and other outdoor activities.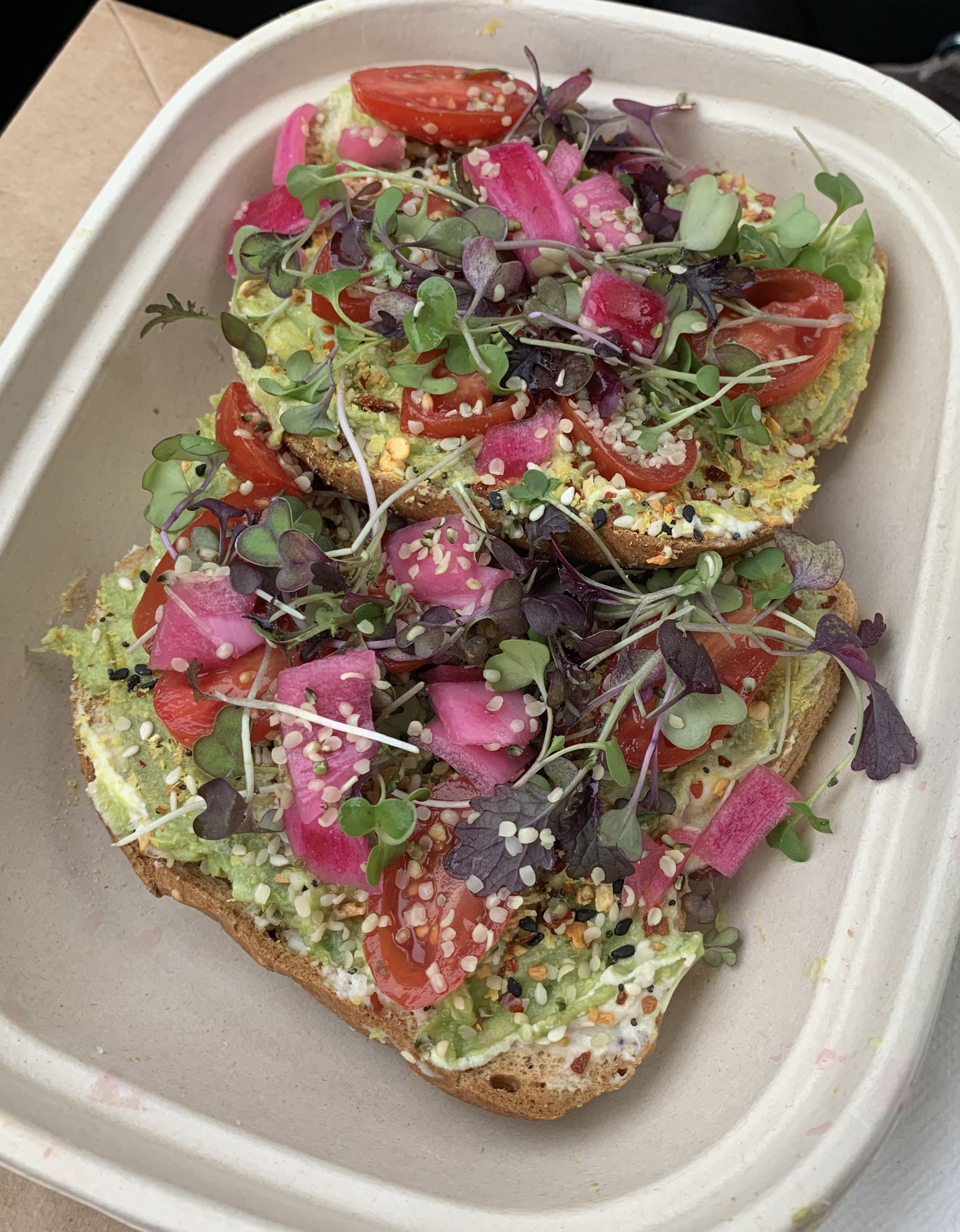 439 E. Front St., Traverse City
If you're looking for a healthy whole foods option downtown, be sure to stop at Zest Plant-Based Kitchen for gourmet avocado toasts, smoothies, sandwiches, salads, and soups. The Set-Up toast and the Bollywood Burrito are must-trys! Tip: this restaurant is carry-out only, so order ahead or in-person and plan to take your food to one of the many local parks to enjoy it.
144 Hall St., Traverse City
Hexenbelle is a great stop for those looking for a little more adventurous food. Located in the Warehouse District, the area includes trendy shops for browsing unique wares and antiques. Hexenbelle is a beautiful space featuring a unique menu of lattes you can't find anywhere else, including Damascus Gate, as well as a small assortment of vegan baked goods. The menu at this all-vegetarian eatery (vegan options are clearly marked) has roots in Palestinian cuisine, and features many Arabic and Middle Eastern offerings. The menu changes frequently.
Barrio (vegan/vegetarian options)
305 W. Front St., Traverse City
Build your own tacos.
Brew (vegan/vegetarian options)
108 E. Front St., Traverse City
Coffeehouse with all day breakfast.
The Daily Blend (vegan/vegetarian options)
448 E. Front St., Traverse City
Food truck and catering with vegan/vegetarian bowls, salads, and smoothies.
The Dish Café (vegan/vegetarian options)
108 S. Union St., Traverse City
Fun, funky little place where you can enjoy salads, wraps and sandwiches and local artists display their work.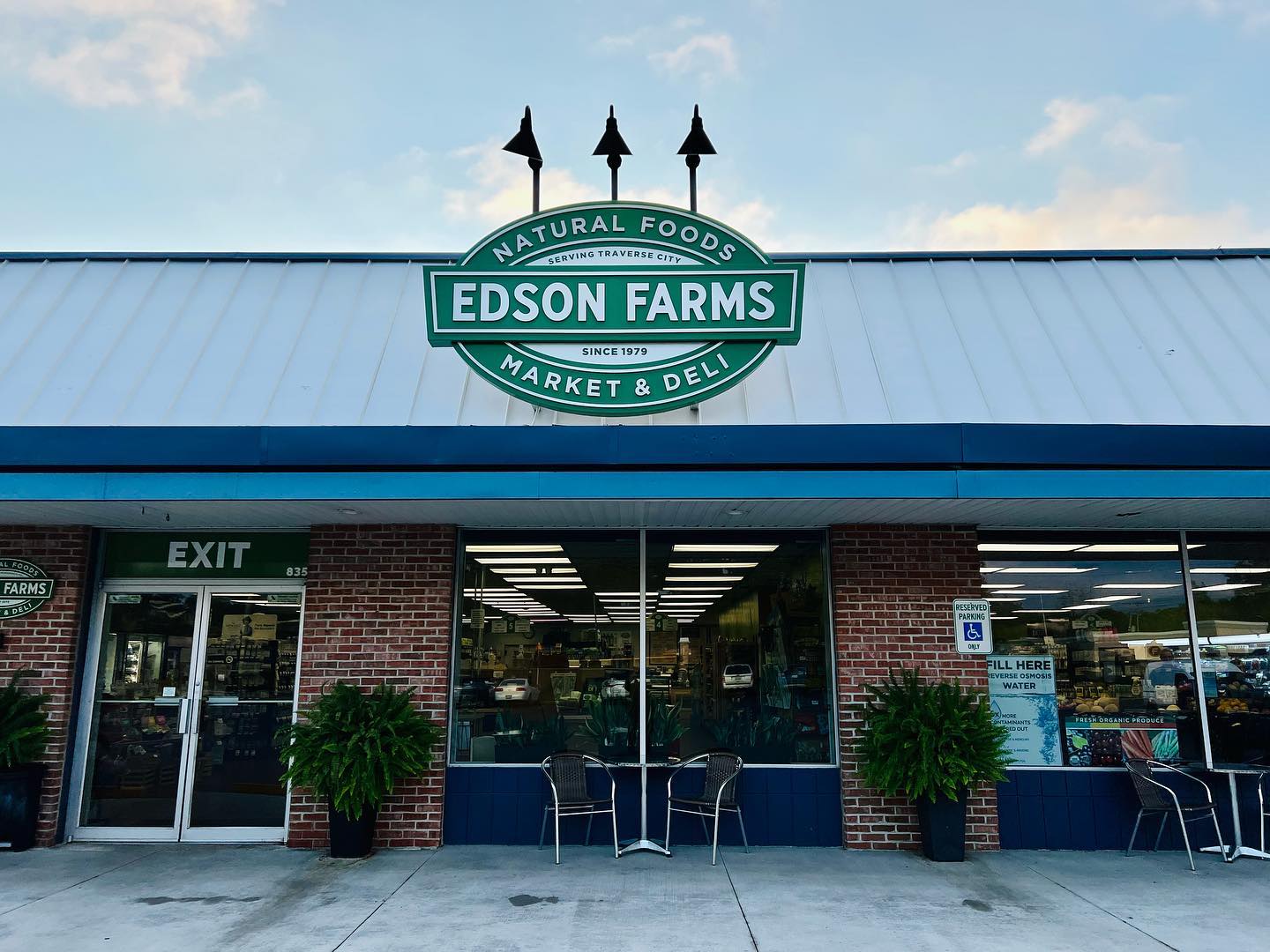 Edson Farms Market & Deli (vegan/vegetarian options)
835 S. Garfield Ave., Traverse City
Natural food market with a juice bar and a deli that offers smoothies, salads, soup, sandwiches, and wraps.
The Filling Station Microbrewery (vegan/vegetarian options)
642 Railroad Place, Traverse City
Flatbreads, pizza and salads pair with house brewed beers at a cozy, vintage train depot.
The Flying Noodle (vegan/vegetarian options)
136 E. Front St., Traverse City
Italian restaurant with emphasis on pasta.
Fresh Coast Market (vegan/vegetarian options)
7270 N Long Lake Road, Traverse City
Deli and market with vegan choices.