a vegan's guIde to ann arbor, dearborn, and detroIt
guest blog by veggIes abroad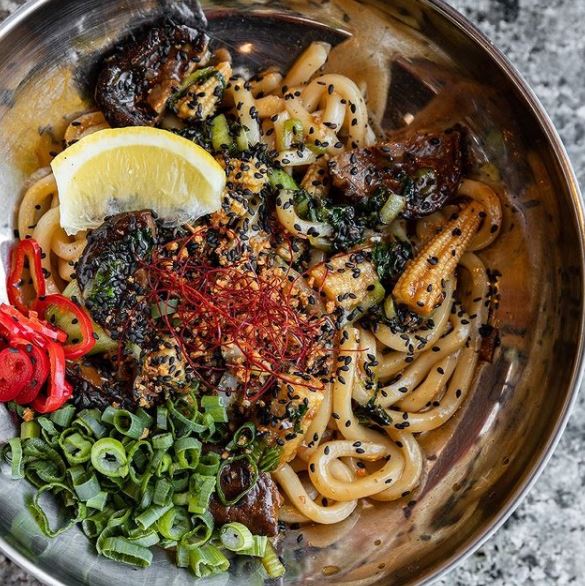 Ima Noodles Teri-yaki Udon Bowl
Metro Detroit is full of an overwhelming diversity of food, especially vegan food. That hasn't always been the case. There was a time when finding a pint of vegan ice cream was like trying to find the elusive Waldo hidden amongst a sea of red and white stripes. I know, that's hard to imagine, but what's even better now, is going out to dinner no longer means eating ahead of time or mindlessly chewing more iceberg lettuce.  In metro Detroit there are three cities that really stand out for their culinary endeavors – Ann Arbor, Dearborn and Detroit. This guide will explore great vegan food in each city as well as a few things to do in between meals. The hardest part is deciding where you're going to eat first.
First stop on our metro Detroit vegan adventure is Ann Arbor!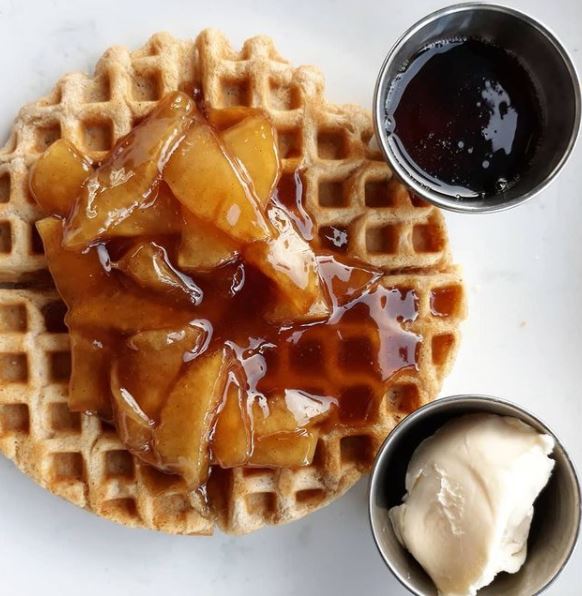 Detroit Street Filling Station Brunch
The university town is known for its diversity of food, the award-winning Ann Arbor Art Fair as well as its free spirit and inclusive culture. It's an enjoyable place for a long weekend or an afternoon stroll. Their culinary scene is full of a creative mix of vegan food that even delights carnivores. While you're visiting Ann Arbor, be sure to check out these restaurants:
Detroit Street Filling Station
300 Detroit St, Ann Arbor, MI 48104
This is one of my absolute favorite vegan spots, a trip to Ann Arbor isn't complete without a stop here. Located in Kerrytown in the historic Staebler Family Oil Company filling station, this hot spot is constantly churning out homemade vegan dishes using local and organic produce as much as possible. Open 7 days a week for lunch and dinner, and weekend brunch with an ever-changing menu of savory delights. On Saturdays, order brunch and then pop on over to the Ann Arbor Farmers Market which is right around the corner. There are over 100 vendors selling produce, fresh baked goods, art and more. 
Gluten free options available
2200 Fuller Ct #8b, Ann Arbor, MI 48105
The Lunch Room is the sister café to The Detroit Street Filling Station, so you know its going to be good! This delicious café is serving up breakfast and lunch favorites Monday – Friday. The menu features savory breakfast tacos filled with a seasoned Michigan tofu scramble, a healthy helping of fresh veggies and zesty sauce. They also have many creative breakfast bagel sandwiches – don't miss The Hangover Cure which is a homemade bagel sandwiched with grilled marinated tofu, spicy mayo and greens.  A perfect place to fuel your day.
Gluten free options available
205 N Main St, Ann Arbor, MI 48104
The café's owner strives to use her background as a dietician to create homemade vegan dishes that are tasty with a twist of health! The menu features a great assortment of savory sandwiches like a juicy vegan French dip on a crusty French roll as well as healthy smoothies and treats. An excellent place to stop for lunch.
Gluten free options available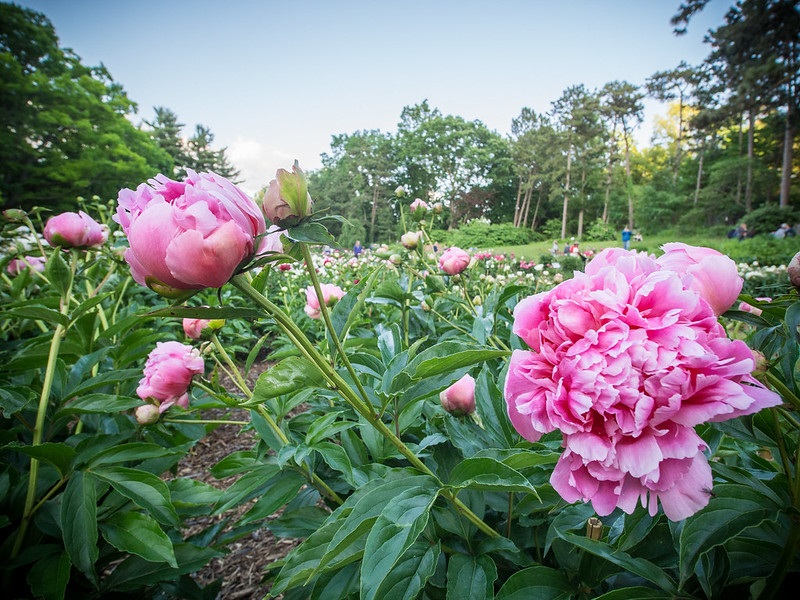 Michael Krautmann Flickr Peonies Ann Arbor
There are many great spots throughout the city, it would be easy to focus just on Ann Arbor, but before we move on to Dearborn, there are a few more spots I would be remiss without mentioning. The artistic café,  Sava's isn't 100% vegan, but offers many options throughout the menu – check out their roasted carrot and almond dip! Juicy Kitchen also features great vegan options for breakfast and lunch as well as coffees and smoothies. Jerusalem Garden is an excellent spot for Middle Eastern fare. Their menu is well marked for vegans and those looking for gluten free options. Earthen Jar  features a buffet of traditional Indian delights with many vegan options. They are also the only kosher restaurant in Ann Arbor. Fresh Forage, sources some of their produce from their own family farm. Their menu changes often and features many vegan dishes – don't miss their sweet potato nachos. And, last but not least, the long standing, community favorite, Seva. Their fully vegetarian menu is globally inspired and full of delicious dishes even a carnivore would enjoy.  
After all that eating, there is no better place to relax and get some fresh air than Matthaei Botanical Gardens and Nichols Arboretum. The Arb, as it is affectionately known, is 123 acres of wooded trails and beautiful gardens. In the spring be sure not to miss the stunning peony garden which features over 270 varieties of the beautiful flower. One other favorite spot for an afternoon hike is in the city's largest park, Bird Hills Nature Area. The hilly trails are closed to cyclists, so it makes it a particularly good place to bring Fido and hike without fear of having a head-on collision. 
Now, let's head east to Dearborn.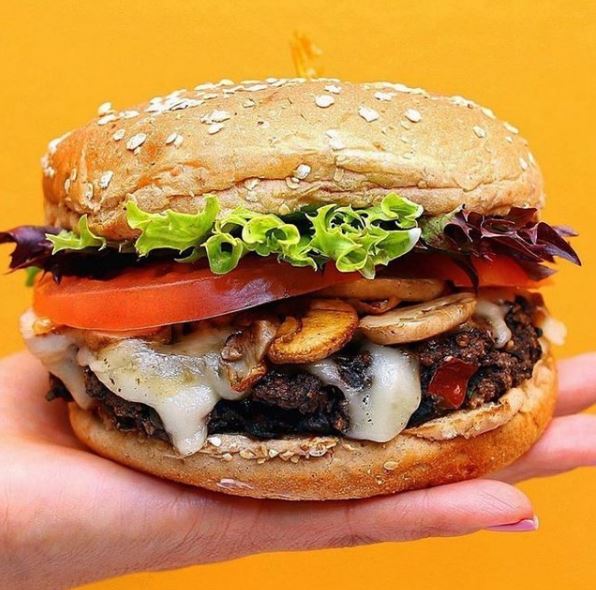 Unburger Grill – Dearborn
The birthplace of Henry Ford is the best place to experience the true herbaceous flavors of Middle Eastern food. Over the years, due to the boom of the automotive industry and war, the area has seen a steady increase of immigrants from Yemen, Syria, and Iraq as well as other countries throughout the Middle East. This influx has helped grow and enhance the flavors of their diverse food scene.
12710 W. Warren Ave Dearborn, MI 48126
27346 Ford Rd. Dearborn Hts., MI 48127
This family-owned, 2016 James Beard Award-winning restaurant is the largest serving Middle Eastern cuisine in Wayne County. Their menu focuses on fresh, quality ingredients as the family strives to use produce from local farms as much as possible. The menu features many traditional favorites and has a vegetarian section, with many of the items already vegan or easy to make vegan. 
Gluten free options available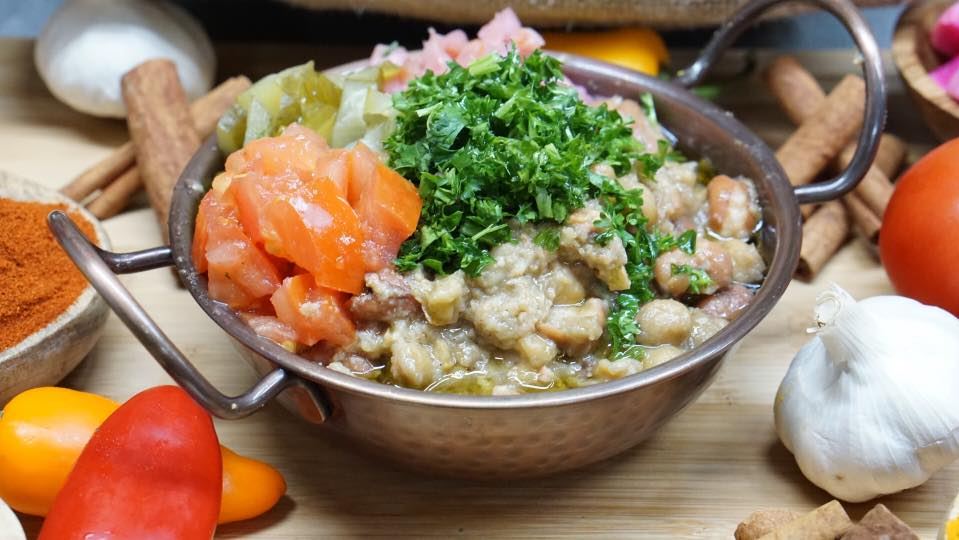 13919 Michigan Ave, Dearborn, MI 48126
22048 Michigan Ave Dearborn, MI 48124
Traditional Yemani cuisine with a few traditional dishes like Mushakal or Seltah that are naturally vegan friendly. Seltah is a mix of fresh root vegetables, spiced with fenugreek, giving the dish sweetness and depth, it is served in a traditional clay pot. 
Gluten free options available 
22018 Michigan Ave, Dearborn, MI 48124
Switching gears to this 100% vegan burger joint. Born from a need to find a balance between health and taste, this place will even delight your meat-eating friends. The menu features an array of eye-popping burgers; say goodbye to boring frozen veggie patties. Check out their "Jamaican Me Crazy" which features grilled pineapple, cilantro-lime dressing and is topped with a crunchy kale slaw. 
Gluten free options available 
13944 Michigan Ave, Dearborn, MI 48126
If you're looking for authentic, delicious and vegan Chinese food then you must come here. It is not 100% vegan, but their menu features a slew of veggie friendly dishes including vegan "beef" and "chicken" dishes! 
One more unique spot that should be on your Dearborn must visit list is to grab a coffee from Qahwah House. This coffee house wants guests to learn and experience the rich coffee history of Yemen.  Although Yemen is known as the port of Mocha or Al Mokha, coffee exports have slowed over the years. The owner still sources his coffee beans from their family farm in the Haraz region of Yemen. Coffee and teas are served with traditional spices like ginger, cardamom, cinnamon and chocolate. 
Now, last but not least, let's head to the vegan beacon of the area, Detroit.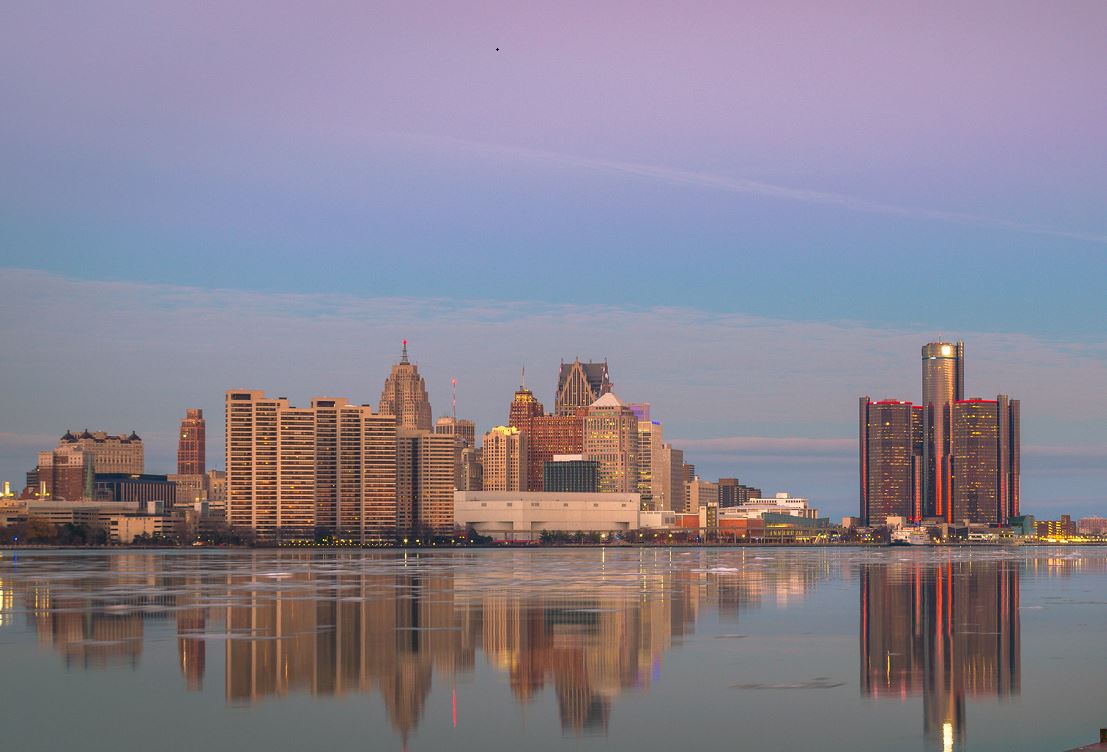 Detroit – Flickr – Brenda Cyr
It was no surprise to any Detroiter that in 2017 National Geographic named Detroit as one of the 6 Unexpected Cities for the Food Lover and then in 2019 PETA ranked Detroit as the #5 city in the U.S. for vegan food. Over the past six years or so, Detroit has experienced a food boom and has become a notable city that should be on every traveler's list. While most of us seasoned vegans know the popular hotspots, Chili Mustard Onions, Detroit Vegan Soul, Seva , Cold Truth and Street Beet, you might be wondering who else has some vegan eats you've been missing – I've got you covered. No trip to Detroit is complete without checking out these tasty spots:
1429 Gratiot Ave. Ste 109, Detroit, MI 
Located inside of the Gratiot Central Market, Pietrzyk Pierogi is whipping up authentic Polish Street food, including vegan pierogi! There are two vegan options – the traditional potato and cheese or mushroom and cheddar. The pierogis are sold by the dozen, frozen. 
2015 Michigan Ave, Detroit, MI 48216
4870 Cass Ave, Detroit, MI 48201
With two Detroit locations and one in Madison Heights it's easy to satiate a craving for a piping hot bowl of vegan Pho. Their menu also features great options for golden curry or tacos filled with jicama, wakame slaw, green chili hot sauce and topped with roasted tofu. 
Gluten free options available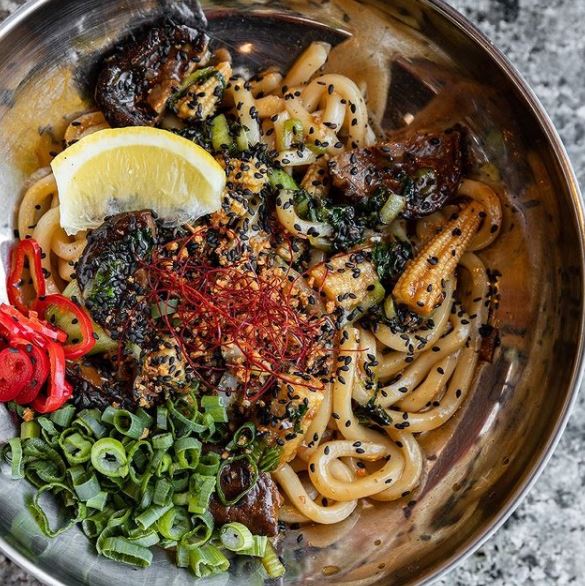 Ima Noodles Teri-yaki Udon Bowl
1018 Navahoe St Detroit, MI 48215
One of Detroit's most unique restaurants made entirely of socially distanced igloos! Their onsite food truck whips up Asian fusion with plenty of vegan options like vegan Butter Chick'n or Curried Cauliflower Mac. You can just order food for carry-out or book an igloo with a pre-fixe menu which does include vegan options. The igloo rental and pre-fixe meal is $45 per person.
474 Peterboro St, Detroit, MI 48201
Located inside the hip Detroit Shipping Company, the Southeast Asian cuisine is cooked up by James Beard Nominated Chef and Owner, Genevieve Vang. Her fast-casual menu features many vegan options from a Pad Thai Roll to a Spicy Udon Noodle Stir-fry. 
Gluten free options available
17740 Woodward Ave, Detroit, MI 48203
Fueled by the idea of "food as medicine," Chef Meiko Krishok turned moved her food truck concept into a brick and mortar restaurant. The menu is a healthy mix of internationally inspired dishes with many vegan options, don't miss the jackfruit arepas! Due to Covid-19, they are only offering weekly meal orders for delivery or pickup. 
Gluten free options available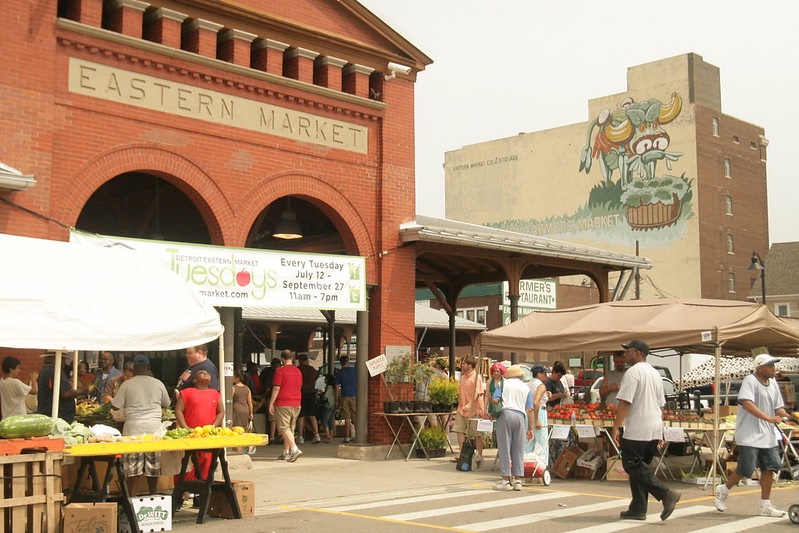 Eastern Market Detroit – Flickr – Tinawebanalyst
Lastly, no trip to Detroit is complete without a visit to Eastern Market. On the weekends the market is a hub of activity with hundreds of vendors selling fresh produce, baked goods and other artisanal goods. A great way to learn all about the market and its history is by taking a tour. Multiple companies offer walking tours like Detroit Experience Factory or Preservation Detroit or hop on a bike to explore with Wheelhouse Detroit. 
The Detroit area has a never-ending assortment of delectable places to eat and interesting places to explore. If you end up needing more Detroit inspiration, be sure to check out my complete vegan guide to Detroit. It's full of more places to eat, things to do and places to stay.
Hello! I am Rebecca Gade Sawicki, the Creator of Veggies Abroad, a vegan travel blog. My blog features vegan travel guides, tips and inspiration to explore the world. You can find my blog at https://veggiesabroad.com/ and follow my adventures on Instagram or Facebook @veggiesabroad