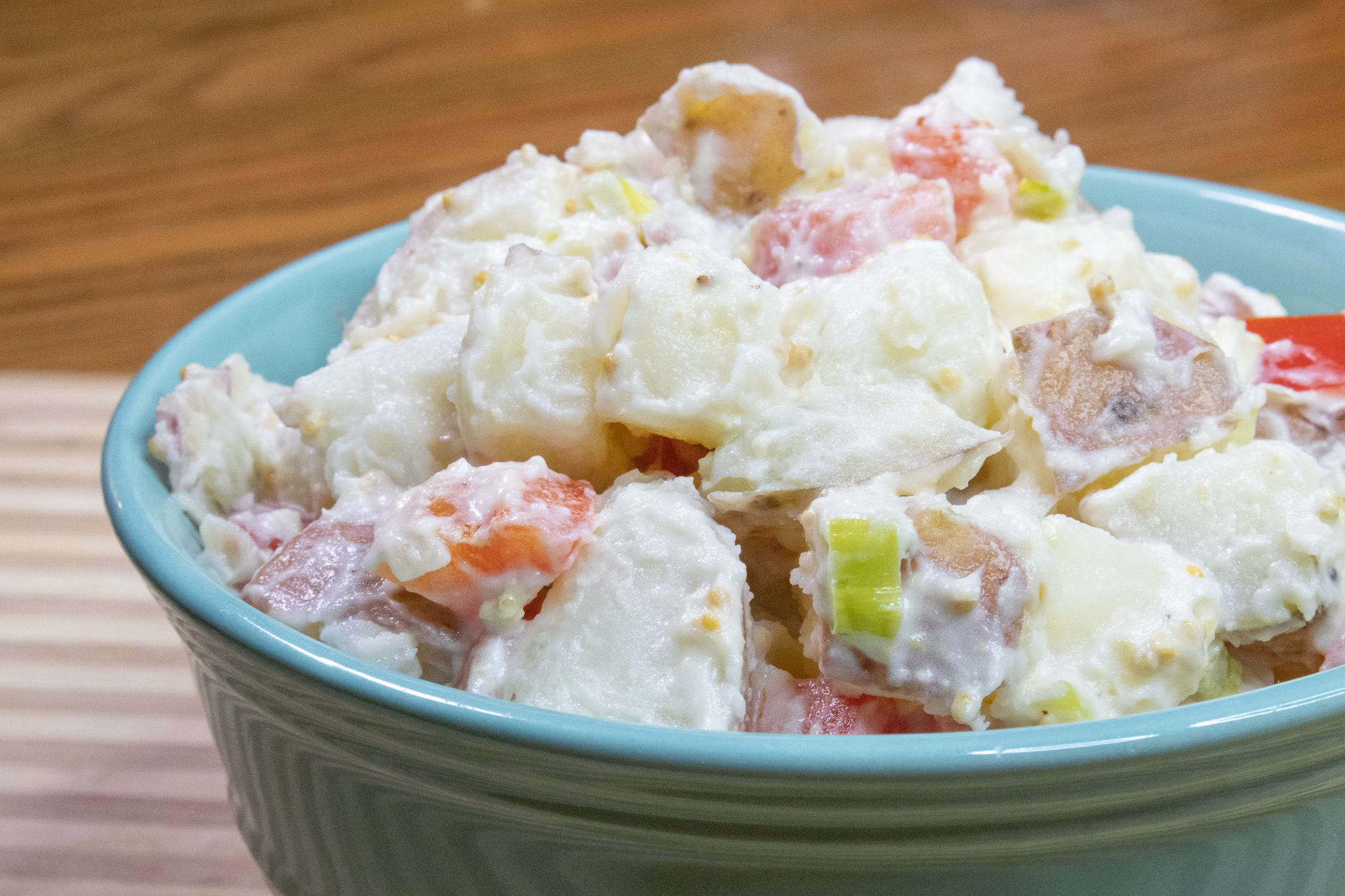 With Fourth of July coming up this weekend, we are all looking for that super simple yet super tasty recipe that is loved by everyone, no matter if they are vegan or not. This potato salad has got you covered.
Made from only six ingredients, this dish takes almost no time to make. Plus, with the popularity of vegan mayos, and how delicious they have become, no one will know this isn't the same egg-based mayo they grew up with. Vegan mayo is cholesterol-free, cruelty-free, and has only about 1/3 the saturated fat as egg-based mayos. Seems like the obvious choice!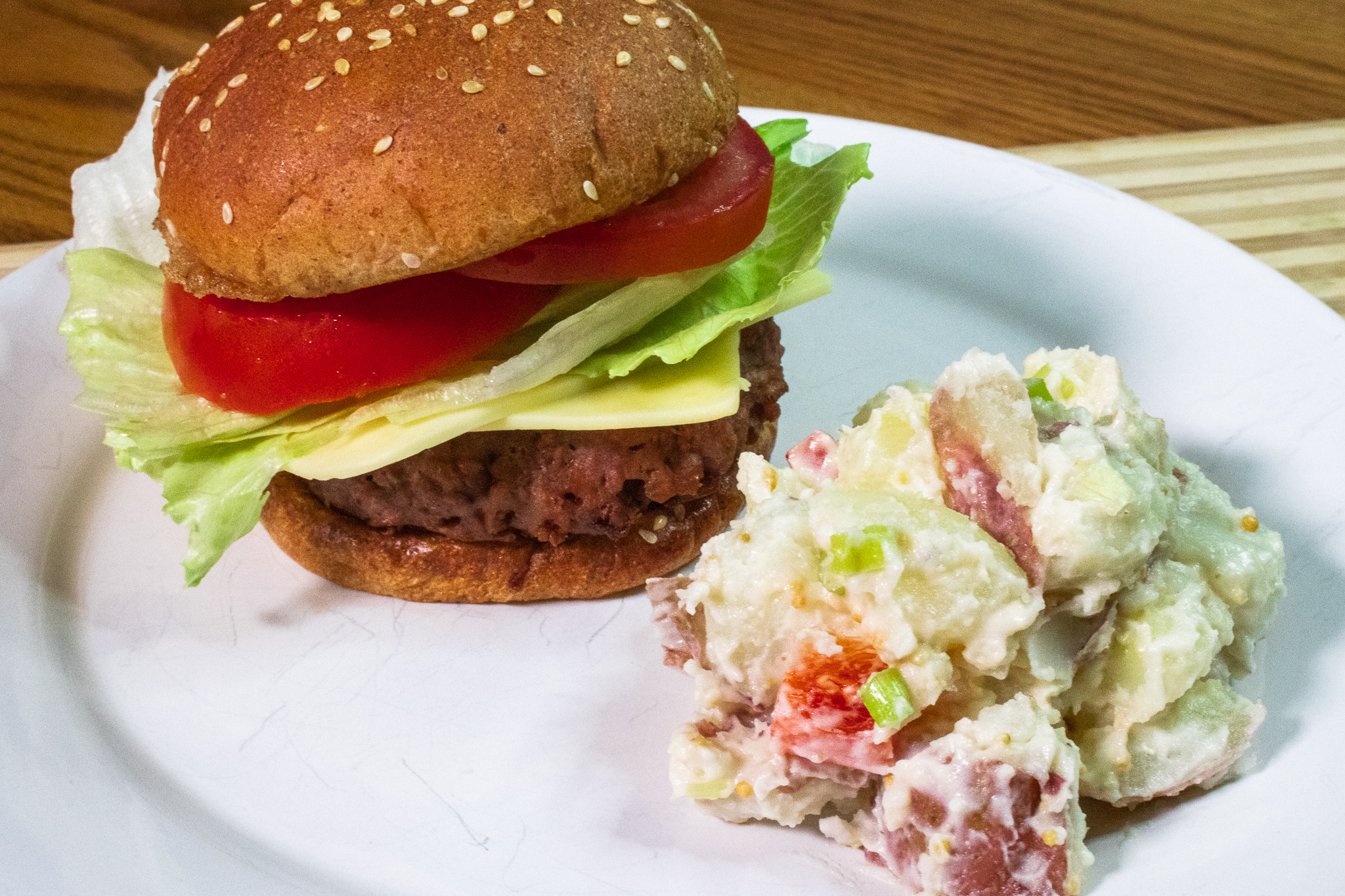 2lbs red potatoes, chopped into large bite-sized pieces
1 bell pepper (color of your choice), chopped into bite-sized pieces
1/4 cup diced green onion
1/2 cup vegan mayo (we used Veganaise but pick your favorite)
1 Tb coarsely ground mustard
salt to taste
Chop potatoes into large bite-sized pieces.
Boil a large pot of water and salt it heavily (don't be hesitant to add a lot of salt, most of the salt stays in the water but it is necessary for the best taste of the potatoes).
Add potatoes once water is boiling and boil until soft enough to pierce with a fork.
Remove potatoes from heat, drain water, and place in the fridge to cool.
Chop bell pepper, dice green onion.
Mix together mustard and mayo.
Combine cooled potatoes, bell pepper, green onion, and mustard mayo mix.
Stir together until mustard mayo mix is throughly spread throughout.
Enjoy!
check out the recIpe vIdeo