gIrl scouts learn to cook vegan recIpes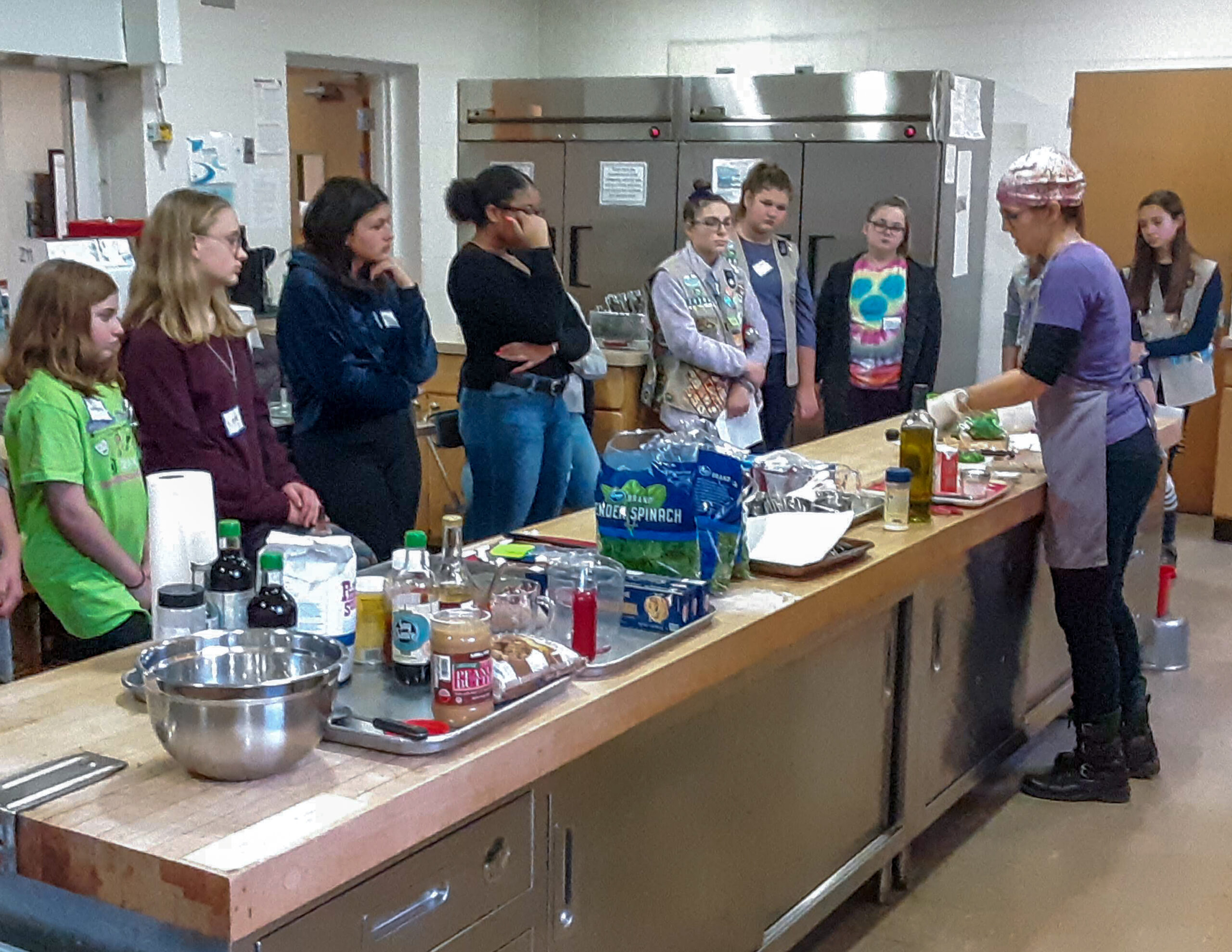 In December, VegMichigan presented "Take Out Remake", a vegan recipe cooking demo and educational program for the Girl Scouts of Southeastern Michigan in metro Detroit. The program emphasized the health and sustainability benefits of eating plant-based.
The scouts were asked to consider the amount of water and land that is used to produce animal foods and compare that to plant-based foods and learn about the ways in which animal agriculture is contributing to deforestation and climate change. Additionally, they learned how to make healthy power food bowls with delicious sauces. 
The Scouts were very engaged in both the presentation portion and the cooking portion of the program and thought the food was delicious. Many came back for seconds! The Scouts left knowing more about the benefits of plant-based eating and how to cook healthy, and good-tasting plant-based foods! Stay tuned for more updates on VegMichigan's educational programs.