plant-based st. paddy's eats
guest blog by the vegan Mary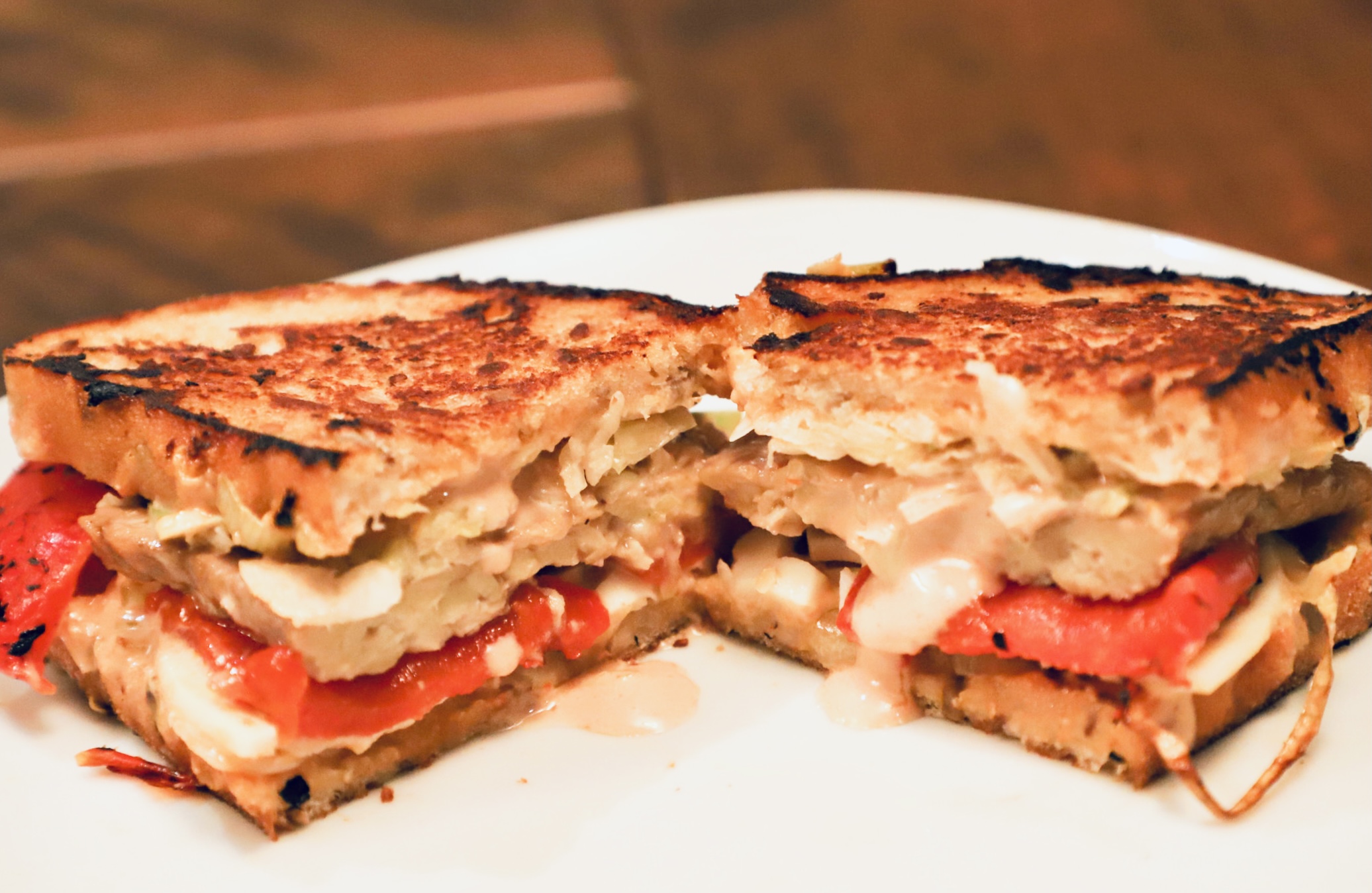 As the saying goes, everyone's Irish on St. Patrick's Day. Including vegans! So whether you have designs on hosting an all-out vegan shindig or just want to add some Emerald Isle flare to your night, we have you covered.   
With the recipes below, you won't need to rely on luck to entertain this St. Paddy's Day! We've come up with a complete vegan guide to charm your family, your guests, and yourself. This Irish-inspired menu is chock-full of some of our favorite plant-based ingredients, which are so enchanting nary a guest will miss the corned beef.
We've highlighted two of our most popular recipes and also shared links to several other dishes. With so many savory choices, it's time to get cooking! 
Food, regardless of holiday, unites us all.  This rather international sandwich that (traditionally) brings together Irish corned beef, German sauerkraut and Russian dressing has been reinvented with tempeh and a tangy plant-based dressing. This combination makes this mega satiating sammie perfect for St. Paddy's Day (or any ol' day).
4 slices rye bread

1 (8 oz.) package tempeh (we used Lightlife) 

1 yellow onion, sliced

½ cup roasted red pepper

½ cup sauerkraut

2 slices white cheese (Chao creamy original is our go-to)

Olive oil for sautéing

Mayo for grilling bread (vegan of course!)
Marinade:

2 T liquid aminos

2 t red wine vinaigrette

2 t olive oil

1 t garlic, minced 

½ t liquid smoke

1 t maple syrup

Dressing:

¾ cup mayo

1 t lemon juice

2 t horseradish

5 t leeks, chopped

1 T ketchup 

1 t Worcestershire sauce

½ t pepper

½ t salt
Mix together marinade ingredients in shallow bowl.

Cut tempeh in half, then lengthwise to make 4 thin patties. Soak in marinade for 30 minutes (you can leave in bowl or marinate in a plastic bag).

Mix together all dressing ingredients and let sit for at least 30 minutes. (No need to refrigerate the dressing or the marinating tempeh.)

Sauté onions in saucepan over medium heat. Set aside.

Once marinade and dressing have had their rest time, it's time to assemble! 

Preheat large skillet (or griddle) on medium heat.

Spread mayo on one side of each bread slice. Spread the dressing on the other side.  Place two slices mayo side down on skillet. On each: layer half of your onions, one slice cheese, half your red peppers, two tempeh slices, and half your sauerkraut.  Top with remaining bread, mayo side out.

Grill on both sides until golden brown, about 4-5 minutes. Careful when flipping, some of the sandwich ingredients may make a run for it.

Serve hot, with a side of any extra dressing.
Pro Tip: If you like a sweeter dressing (more Thousand Island-ish), add 2 T of sweet pickle relish.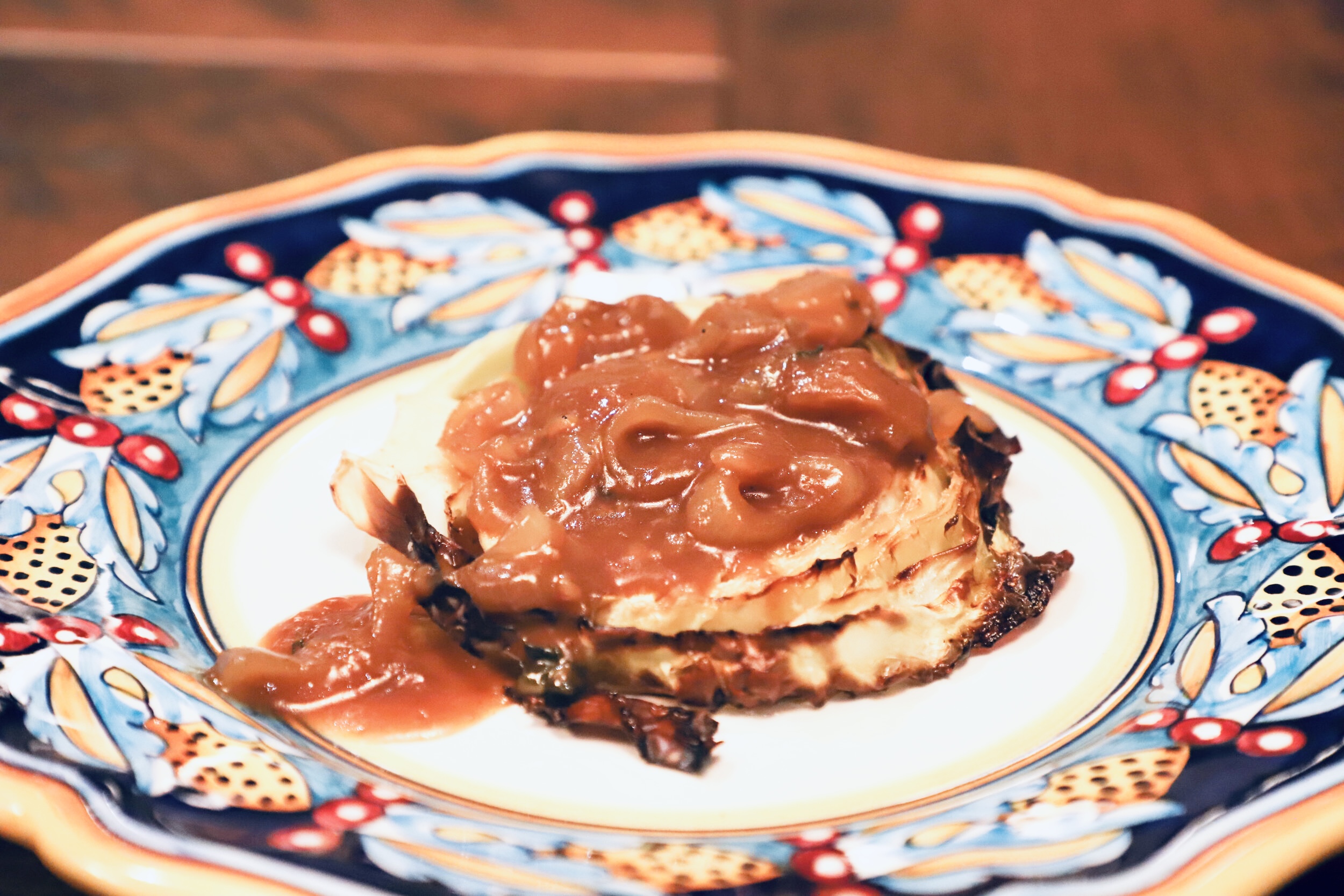 roasted cabbage wIth beer onIon gravy
"Wait, you can make gravy with beer?" This was my husband's passionate first reaction when hearing what we were having for St. Paddy's day dinner. A brilliant combo of Ireland's darlings – cabbage and beer – together in one savory, surprising dish. Tasting is believing.
1 whole cabbage

Olive oil for brushing

Salt and pepper

Gravy

1 T vegan beef bouillon

1 cup hot water 

2 medium onions, thinly sliced

6 fresh sage leaves, chopped

Leaves of 3 sprigs fresh thyme

2 T maple syrup

3 T wheat flour

12 oz. beer (I used Leffe Blonde, but you can use any dark or amber)

Salt and pepper to taste

Olive oil for sautéing
Preheat oven to 425°F.

Slice cabbage into thick rounds. (Just place on cutting board, stem down, and slice straight down.) 

Place rounds on parchment-lined baking sheet. Brush both sides with olive oil and sprinkle with salt and pepper.

Roast for 25-30 minutes or until a knife can easily penetrate the stem.

While cabbage is roasting to perfection, make your gravy.

Start by adding beef bouillon to hot water, set aside.

In large sauté pan, sauté onions in olive oil for about 2-3 minutes. Then add in sage, thyme, and maple syrup.  Stir and cook for another 6-8 minutes until onions start to caramelize.

Add flour, stir. One minute later, slowly add the beer. (Carefully, it can be quite bubbly.) Stir again and simmer for another 3-4 minutes.

Add beef bouillon liquid. Stir and simmer for another 8-10 minutes.

Once gravy is thickened, taste. Add salt and pepper as needed.

Serve gravy on top of roasted cabbage as a killer Irish side or entrée!
Pro Tip: I'm no beer connoisseur, so I used one of my all-time favorite beers for this recipe – Leffe Blonde. You can alter the flavor with various stouts, ambers, etc. My husband plans to explore this thoroughly and I shall report back. 😂
stIll cravIng more pot of gold recIpes?
Click on links below to explore even more Irish fare!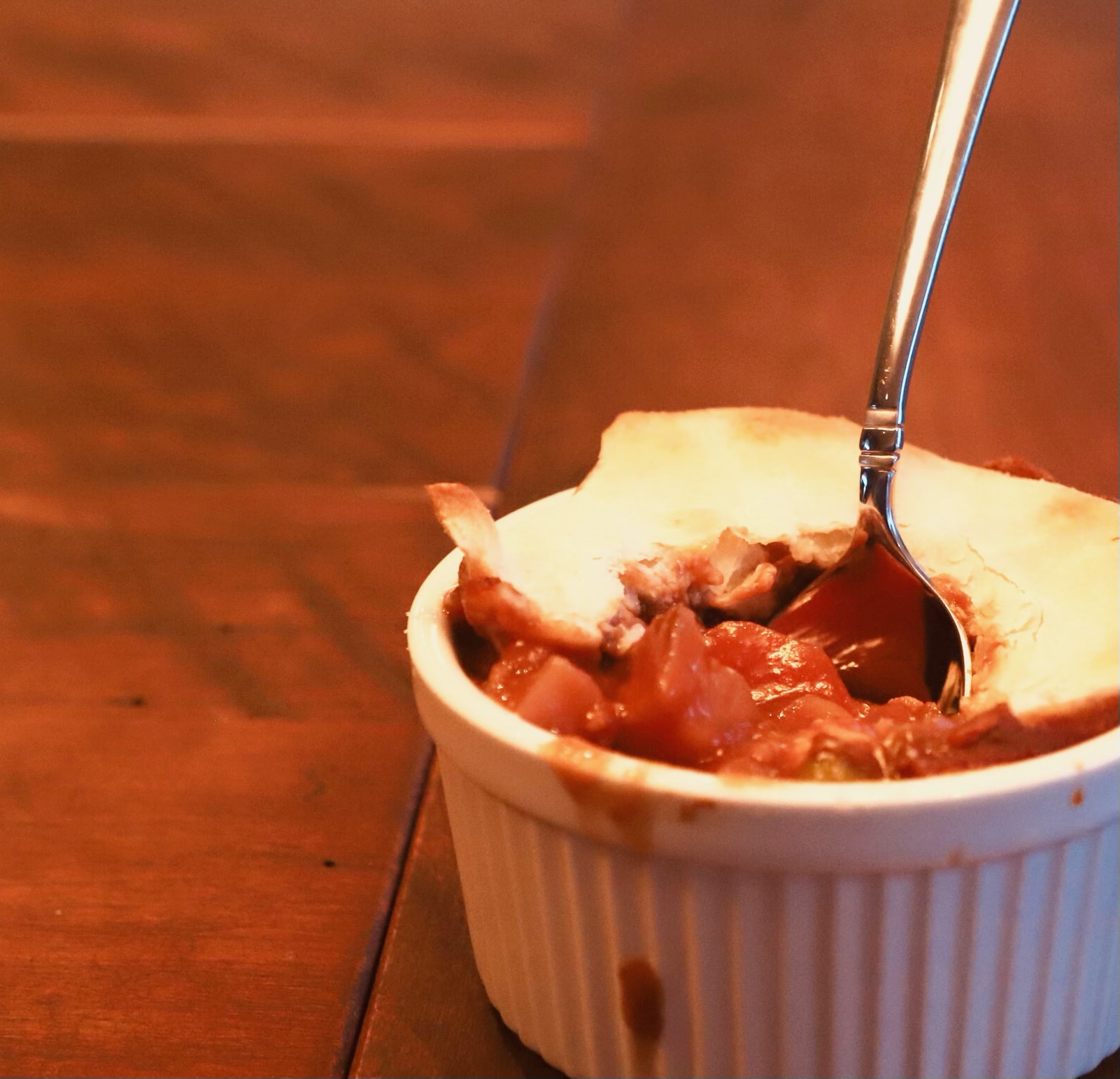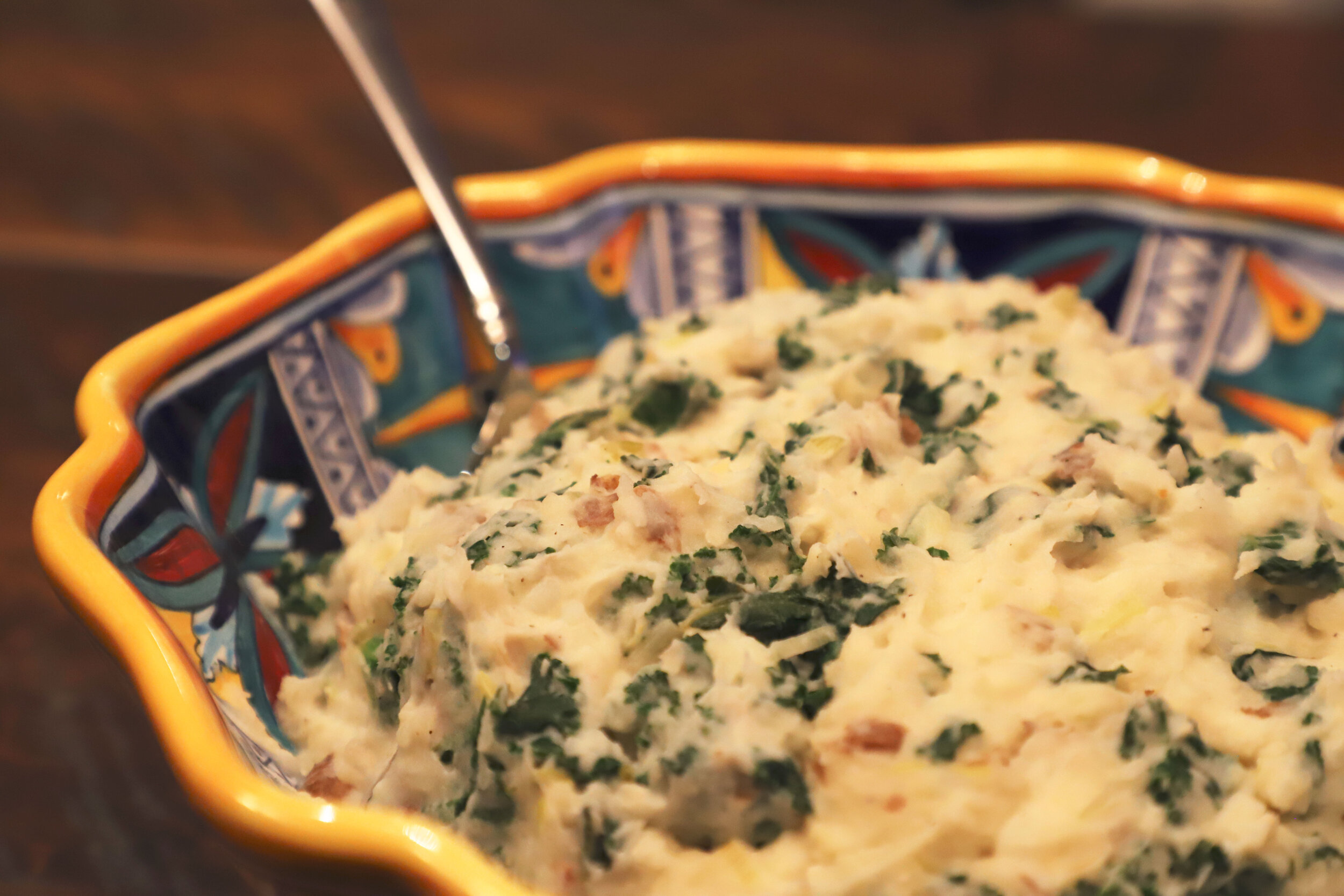 Colcannon: These Irish style mashed potatoes prove that spuds and greens make for one mouthwatering combination.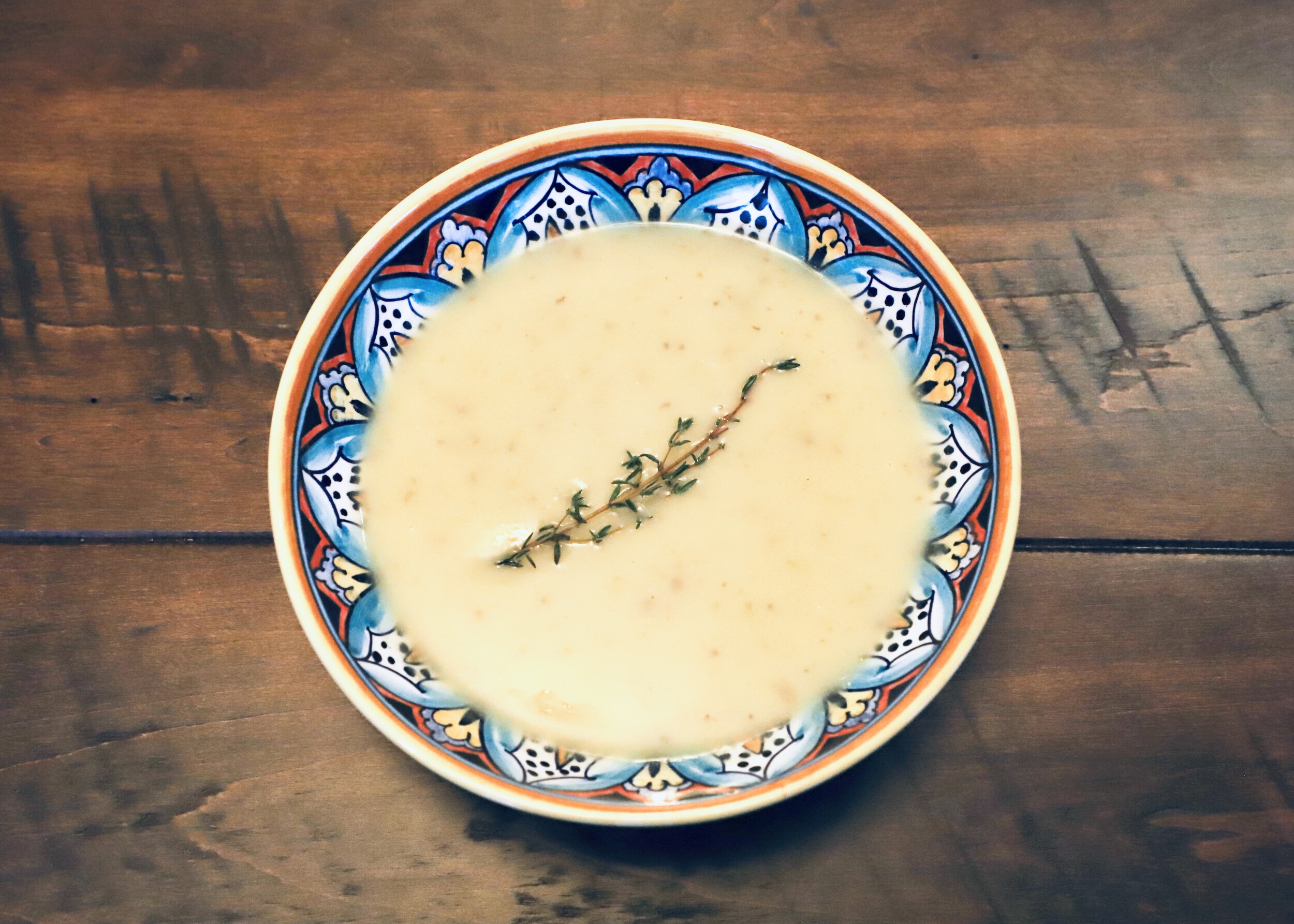 Potato Leek Soup: Mild and magical, this soup pairs perfectly with any Irish main. Or just enjoy solo with crusty bread and a grin.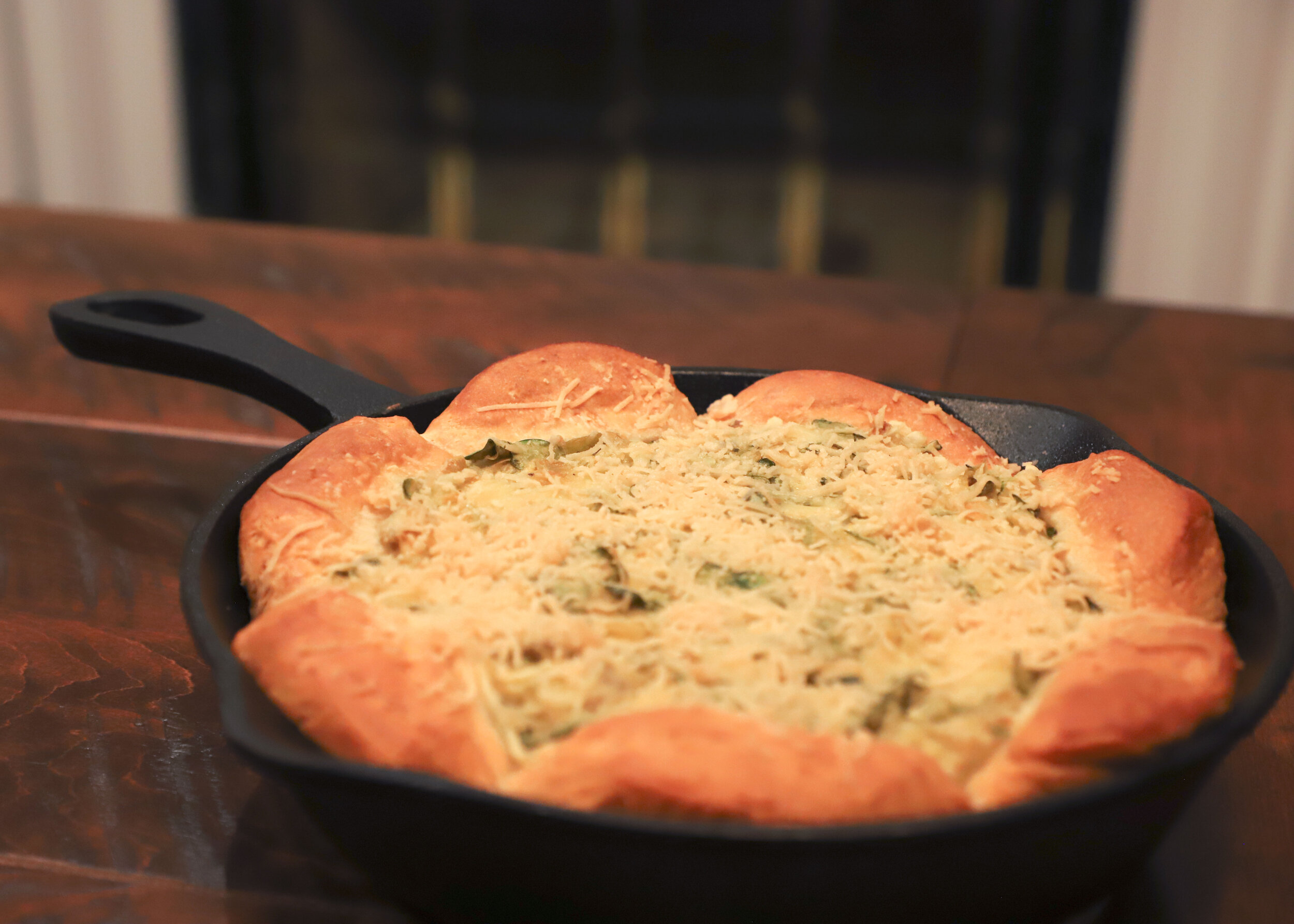 Spinach Artichoke Wreath: We aren't limiting ourselves to St. Patrick's Day to enjoy this festive app. Easter artichoke wreath, anyone?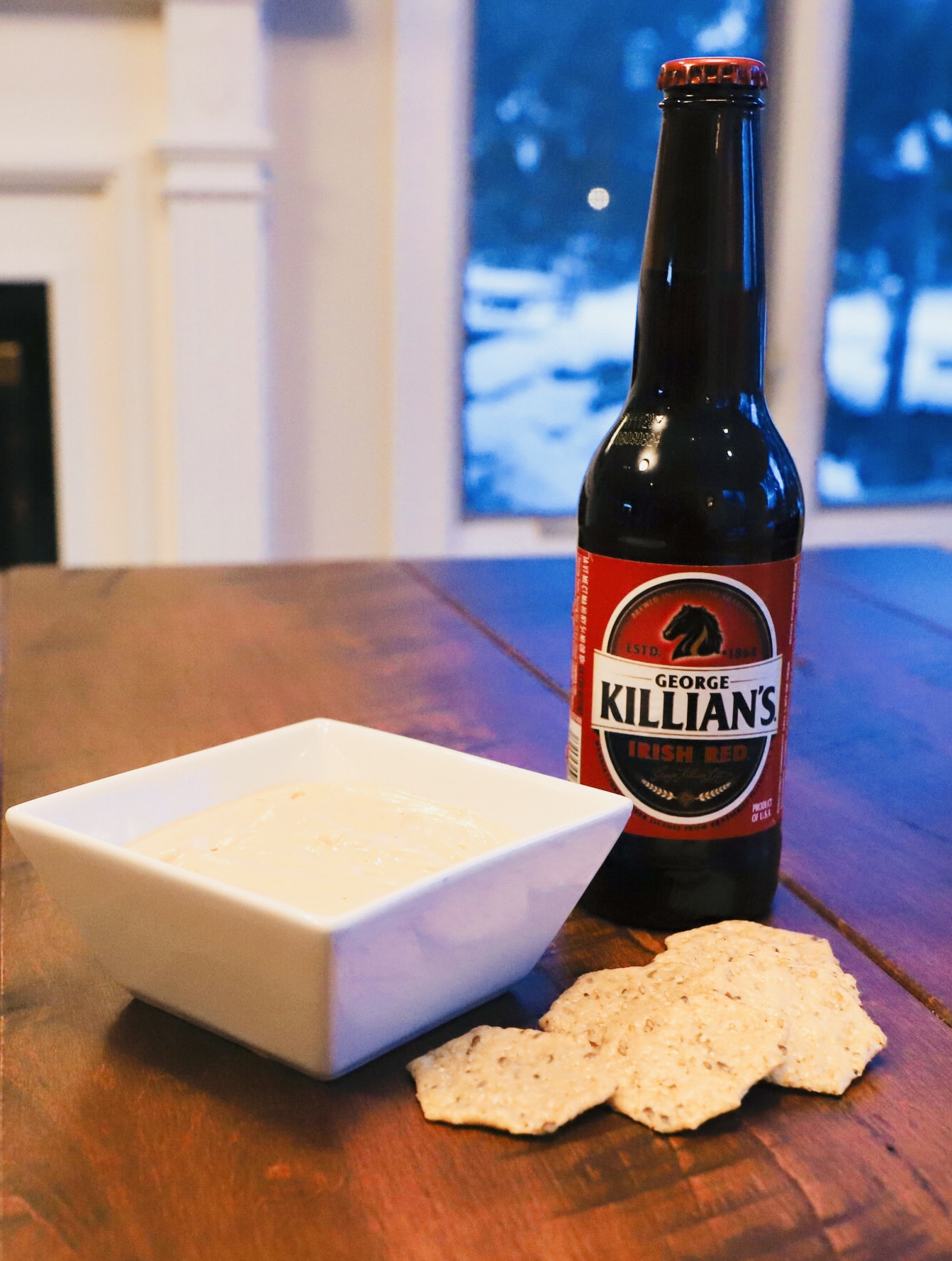 Beer Cheese Dip: You had me at beer. And cheese. This mellow crowd-pleaser is sure to impress beer snobs and novices alike. Dip. Smile. Repeat.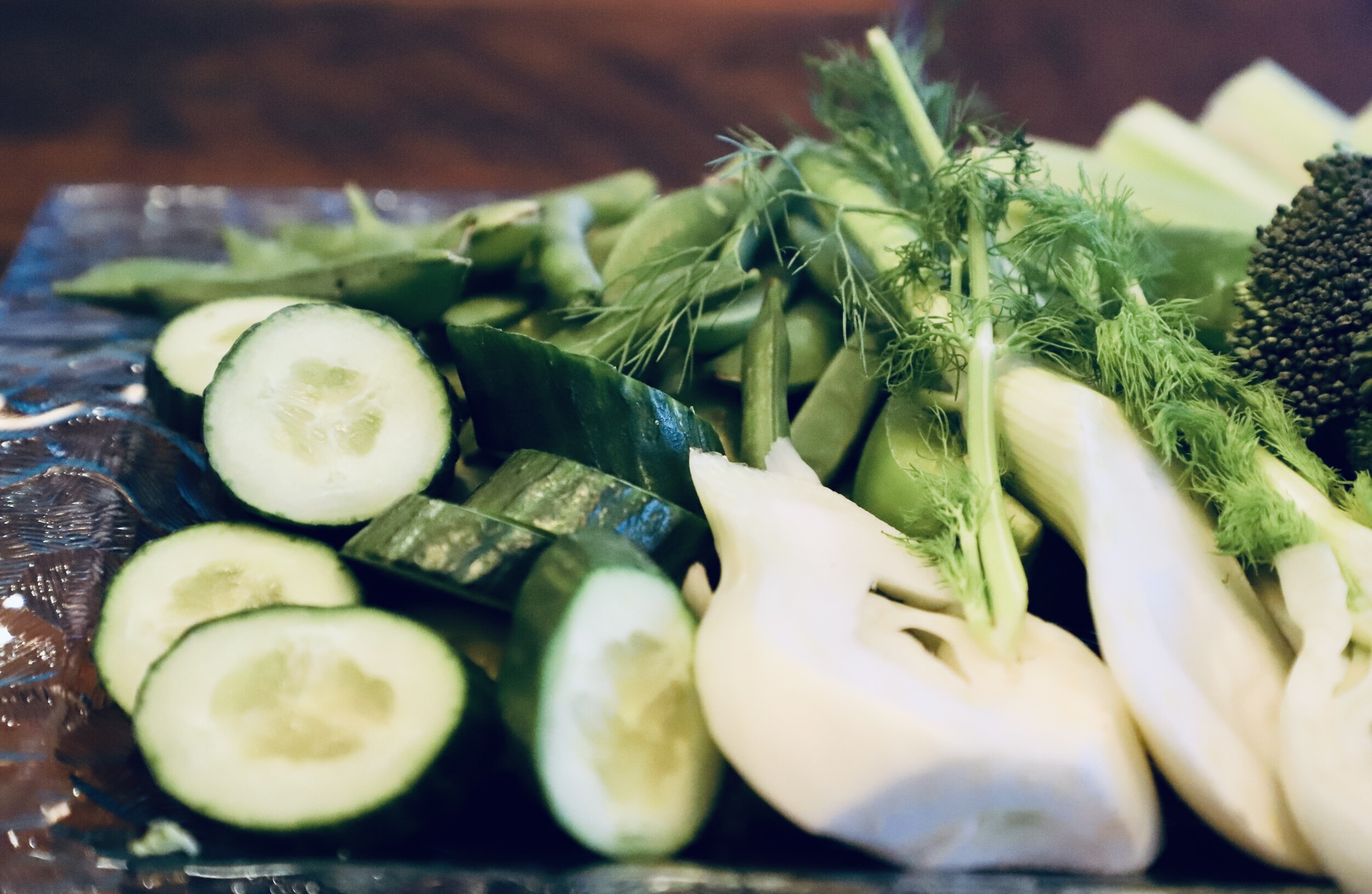 Green Goddess Veggie Tray: There's nothing more stunning than this monochromatic tray of our favorite greens, served with a super simple, semi-homemade green goddess dip.  
May these dishes bless your home with luck and bless your table with laughter and love.  Happy St. Paddy's Day, all!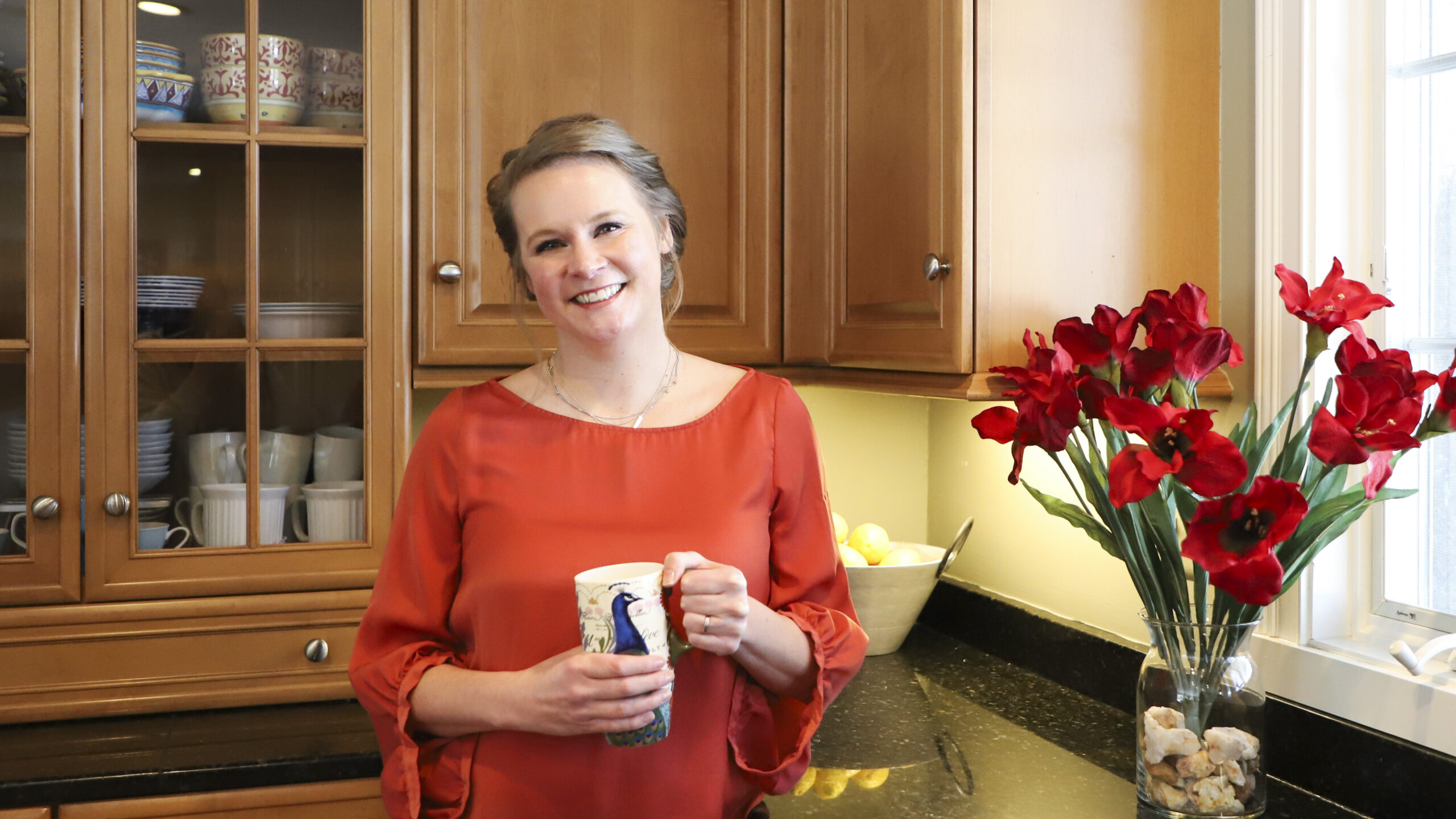 The Vegan Mary is a plant-based consultant, connoisseur, and writer, based in Oakland County. Mary holds a certificate of Plant-Based Nutrition from Cornell University, as well as a Master's degree in Business. Her continuing education includes multiple food and nutrition courses at Harvard and Stanford Universities. She spent the last two decades as a marketing executive before turning her sites and her experiences to vegan consultancy. TVM services clients across the US. When she's not cooking (or eating!), her passions include physical fitness, reading, and traveling. Find her on Instagram @the.veganmary and on Facebook @therealveganmary.