the best eco-frIendly shops In mIchIgan to support thIs earth day
by rebecca from veggIes abroad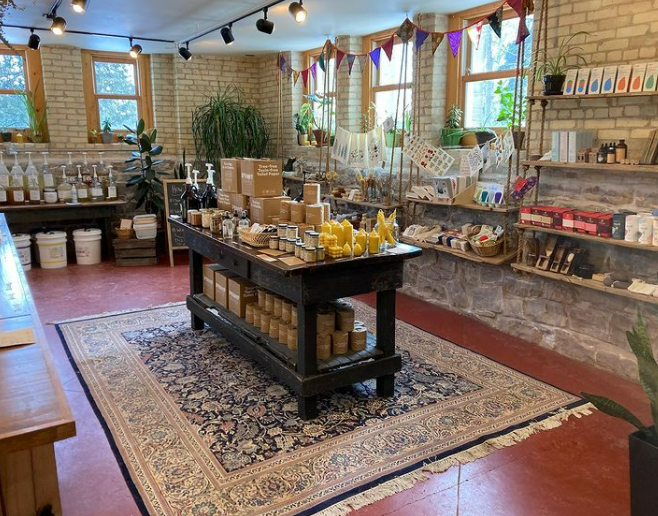 The Refinery, Traverse City
Let's talk about trash—I know, not exactly a glamorous topic, but it's crucial, and Mother Nature really wants us to manage it more efficiently.
According to the EPA, the average American creates almost 5 pounds of trash every day or over 1,800 lbs. annually, equivalent to one large horse (think one of those horses from the Budweiser commercials, not the little mini ones)! You might be thinking, but I do my part and recycle! I know, I thought this too, but guess what? Only approximately 30% of the trash we create in the US is recycled! Isn't that nuts?
There has been a significant push for people to create less waste, given those startling stats. Many products are being created with minimal or zero-waste packaging, and many eco-friendly stores are popping up, making it easier for you to refill your favorite products for your home and body and buy products that won't make Mother Nature so sad. 
The next time you're in the market to ditch some plastic in your daily routine and swap out everyday products, check out these 8 Michigan zero-waste and eco-friendly businesses. 
zero-waste & eco-frIendly mIchIgan busInesses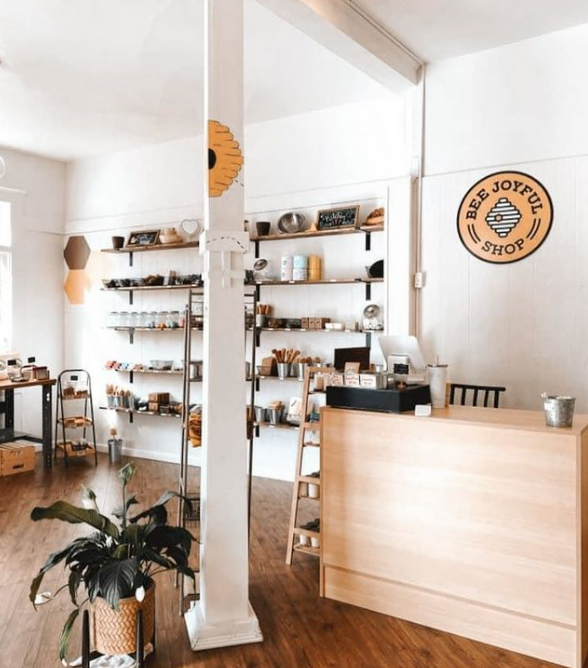 3203 Broad St, Dexter, MI 48130
243 S Kalamazoo Mall, Kalamazoo, MI 49007
What initially started as an Etsy shop grew to become Michigan's first zero-waste shop, with two locations—Kalamazoo and Dexter! The concept for the shop was born from owner Jessica Thompson's desire to have affordable and accessible Earth-friendly products for her family of 5 to utilize. 
The shop features locally-made and sustainably sourced zero-waste products for your home, kitchen, and bath.  They also have beauty products. Really, everything you could possibly need, from toothpaste tabs and face masks to laundry detergent and household cleaners are available at the Bee Joyful Shop. Aside from purchasing sustainable products, customers can also learn how to create their own through Bee Joyful's lineup of classes. The topics include making food wraps, sugar scrubs, lip balms, and much more. 
Most of Bee Joyful's products are vegan, and cruelty-free.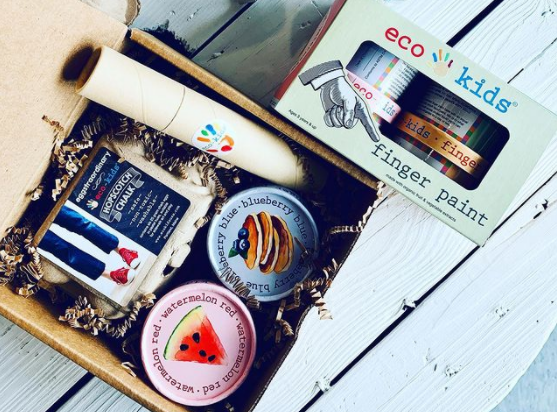 1031 Hilton Rd, Ferndale, MI 48220
Always environmentally conscious, owner Tessa Benziger became frustrated with the lack of recycling and the growing consumption of single-use plastics; she knew there had to be a better way. Modeled after shops in the UK, Walking Lightly in Ferndale was born to give customers the ability to reduce their plastic consumption and choose eco-friendly products for themselves and their homes.
The shop stocks various products for your home, body, and even your furry friends! Many of the products like soaps, detergents, and cleaning products are sold as refills, and they offer loads of other zero-waste and plastic-free options. There are many unique items like makeup, chocolates in compostable packaging, earth-friendly paints for kids, and more! If you can't make it into the shop, no worries, they also offer delivery to select metro Detroit cities.
Many of their products are vegan and cruelty-free, but some contain beeswax, honey, or wool—double-check the label.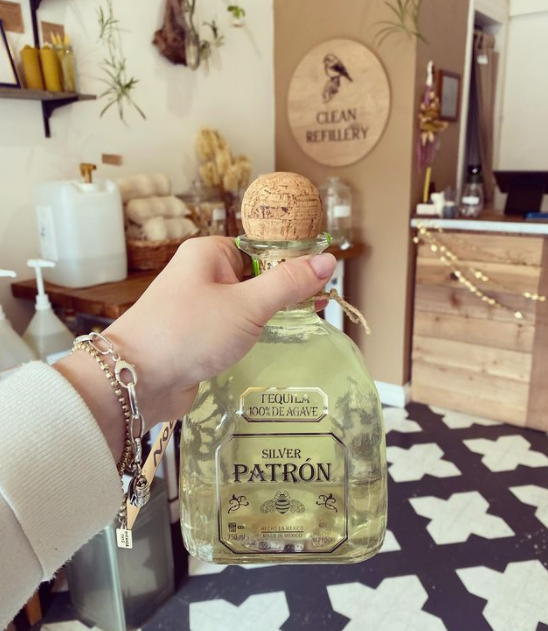 1136 S Washington Ave #1/2, Lansing, MI 48910
The only zero-waste refillery shop in Lansing is working to leave the world a little better than they found it! Owner Alexa Hecksel started the shop in 2020 after struggling to find eco-friendly personal care and home products.
The chic shop stocks everything you need for your home as well as essential personal care items. You can load up on as much or as little as you need of everyday products like shampoo, detergent, soaps, and more while also checking out their many zero and low-waste items like produce bags, deodorant, toothpaste, hair ties, and so much more! They source their products from sustainable companies and brands, including some Michigan-based companies.
The majority of the products in the shop are vegan and cruelty-free, except for beeswax wraps, beeswax candles, and wool dryer balls.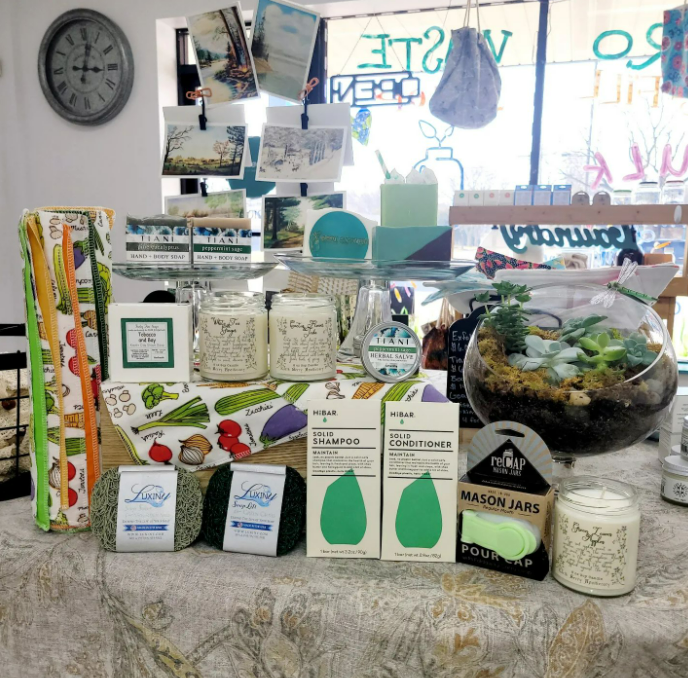 21524 Harper Ave, St Clair Shores, MI 48080
Childhood friends Whitney Wagner and Shannon Sweetwood shared a passion for protecting the environment, which fueled them to start The Refill Emporium first as a pop-up in 2021 and then as a storefront in January 2022. Their goal is to share their passion with the community to leave the planet in a better state for future generations.
The shop is the first of its kind in Macomb County and only stocks eco-friendly, cruelty-free, plastic-free, refillable, and reasonably priced products. Customers will find almost everything they need for their daily life, from balm for sensitive baby skin to compostable floss made from bamboo. Many products are also available for refills, such as soap, detergents, body wash, etc. Also, if you can't make it to the shop, they do ship throughout the US. Aside from products, they have also begun offering workshops and classes—the first will be April 2, 2022, and will focus on creating sustainable floral wreaths. 
Most products are vegan; just double-check for beeswax, honey, or wool.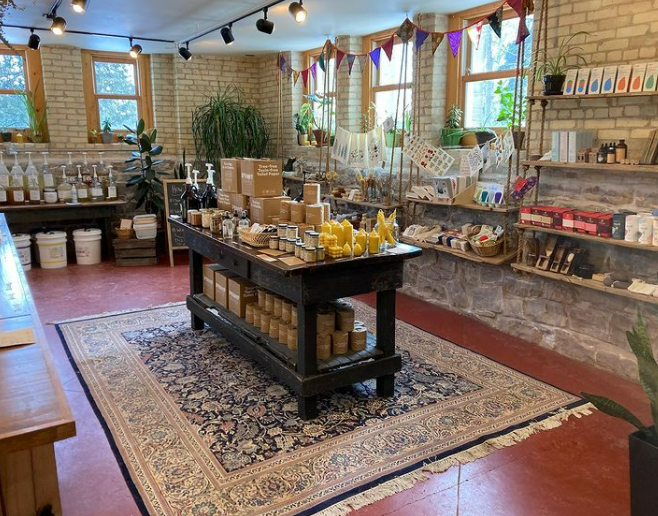 800 Cottage view Dr. Suite 10, Traverse City, MI 49684
Whether you're heading up to Traverse City for a weekend getaway or are lucky enough to call the area home, you can't miss stopping into the town's only refill and zero-waste shop. The charming store was started by owner, Sarah Lange, who was frustrated with not having any options in the area and constantly having to turn to the internet to find products that were not only friendly for the Earth but were also toxic-free.
The shop works hard to be a "one-stop waste-free shop," offering products in bulk and products in zero or low waste packaging. Customers will find a fantastic selection of products for their home and personal care, including harder-to-find items like bamboo band-aids, kid's products, craft cocktail kits, and more! They always have a rotating selection of things like herbal powders and soaps made in the Traverse City area.
Most of their products are vegan; just look out for beeswax and wool.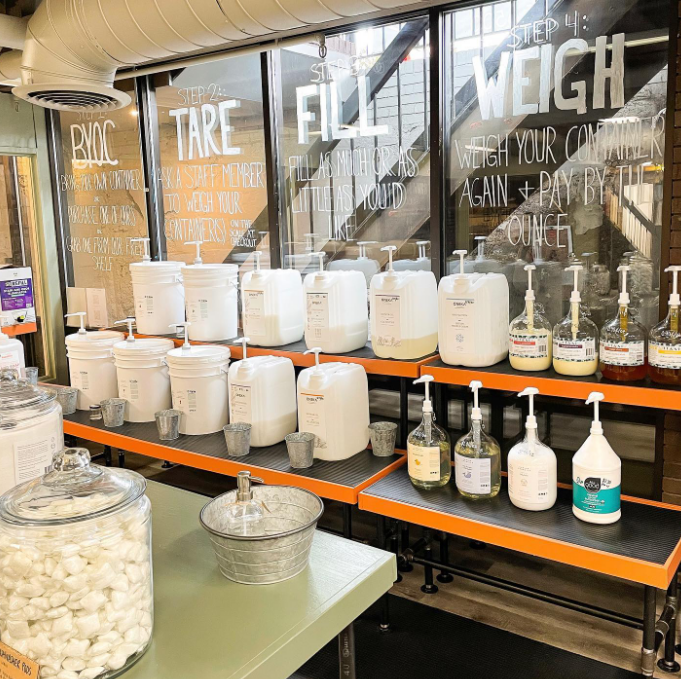 255 E Liberty St # 215, Ann Arbor, MI 48104
After graduating college in 2020, BYOC's owner, Emma Hess, was unable to find a job, and while deep in quarantine, it dawned on her that while Ann Arbor offered great bulk food options, there wasn't an option for home and body products. BYOC initially started as a pop-up shop throughout Southeast Michigan, and after eight months, Hess realized that Ann Arbor really needed a brick-and-mortar location.
Right in the heart of downtown Ann Arbor, BYOC offers customers the opportunity to refill a huge variety of products—detergent, fabric softener, cleaning products, soaps, shampoos, and much more. Aside from filling up your bottles, customers can also grab eco-friendly products for their pets, face and body products, compost bins, and more! 
Almost all of their products are vegan—a few contain beeswax, lanolin, or wool.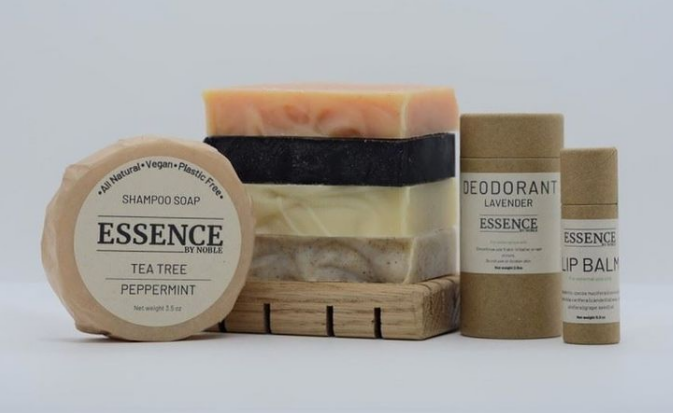 Although this isn't a refill or zero-waste shop, it is a fantastic line of vegan, low-waste, palm oil-free soaps, deodorants, and lip balms—made in metro Detroit! Their lineup of products is currently only available online, but sometimes you can catch them at local events and festivals. Be sure to check out their handmade soaps that are available in a wide range of fun scents, and when you need to ensure that you smell fresh, their deodorant in either lavender or tea tree will have your back!
a few more plastIc-free, zero-waste refIllery shops In mIchIgan
Aside from those eight great eco-friendly Michigan businesses, here are a few more scattered across the state that you should check out.
407 Merritt Ave, Iron Mountain, MI 49801
2441 Steff Ann Drive Adrian, Michigan 49221
1908 S Saginaw Rd Suite E, Midland, MI 48640
323 Quincy Street Hancock, MI 49930
3000 Simmons Ct, Auburn Hills, MI 48326
959 Fulton St E, Grand Rapids, MI 49503
9620 Wealthy St SE, Grand Rapids, MI 49503
Online & pop-up shops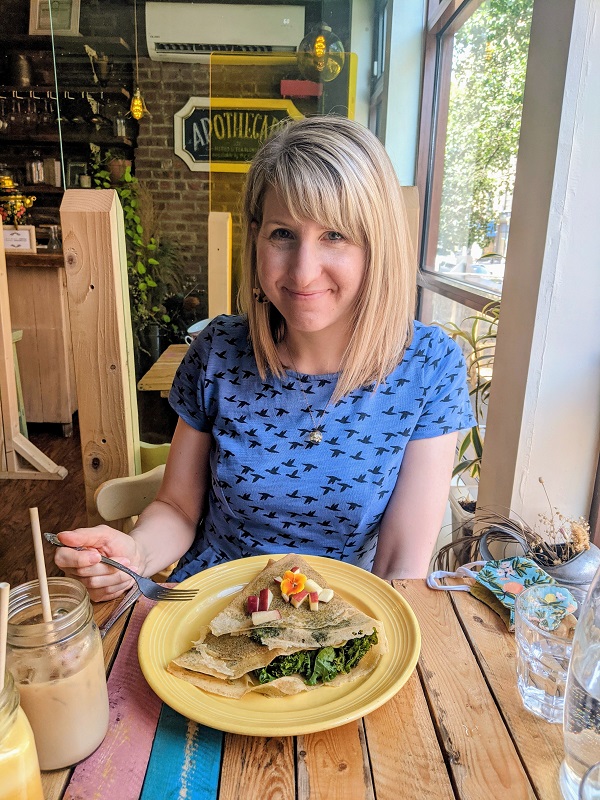 Hello! I am Rebecca Gade Sawicki, the Creator of Veggies Abroad, a vegan travel blog. My blog features vegan travel guides, tips and inspiration to explore the world. You can find my blog at https://veggiesabroad.com/ and follow my adventures on Instagram or Facebook @veggiesabroad