the best places for a vegan dInner date In metro detroIt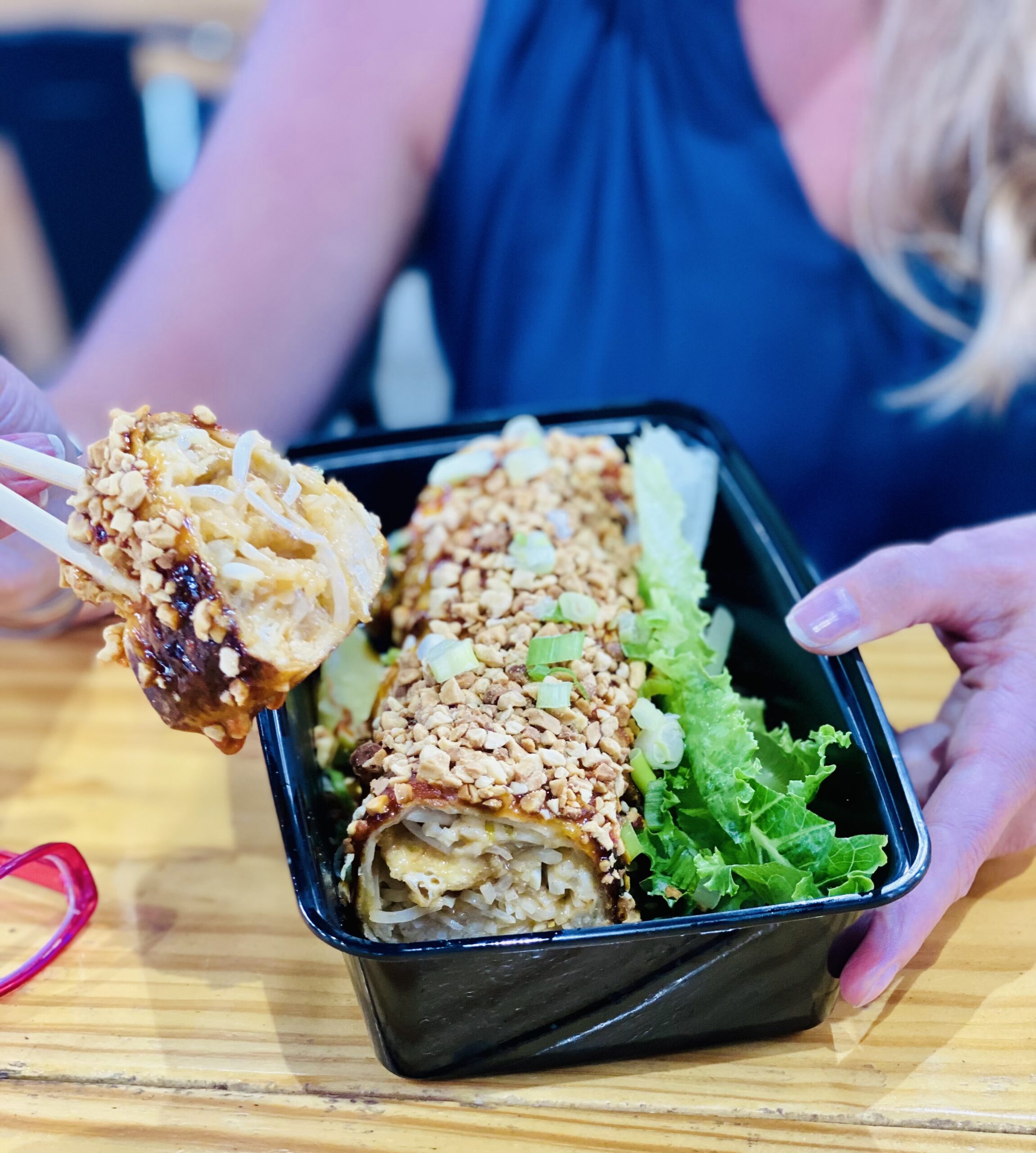 Spring is upon us! Yes Detroit, we are just around the corner from mild breezes and longer days. That means it's time to break out of our winter takeout rut and hit the town. 
If you are anything like this vegan foodie, your date nights may have gone the way of the dodo over the last two years. We are so ready for some eating excursions with the hubs! We adore a nice Thai takeout and Netflix, maybe even more than the next guy, but sometimes takeout containers and lounge pants just don't cut it.  
We couldn't be more thrilled at the growing number of vegan-friendly restaurant options in metro Detroit, but so many options can make finding the perfect place for your date night even harder. We get it! We have many favs that currently don't offer traditional dining in experiences, like Chive Kitchen (which has moved to ticketed dinners, counter walk-up ordering, and takeout) or Detroit Vegan Soul (no evening hours, original location recently closed). For our hot list, we wanted to narrow the field to a more traditional dining out experience.
Perhaps with a bit of pre-pandemic restaurant nostalgia, we set our parameters as follows: no monster chains (sorry, P.F. Chang's), no dry establishments, and a location with the option for dining in. With those parameters in mind, we moved on to specifically what we were looking for: quality vegan options, an ample wine and beer list, and of course, a little je ne sais quio. Our French lovers know this is that little something special, a quality that is not easily named but can certainly be felt and sometimes even tasted. More specifically, for us, this translates into ambiance, fun, uniqueness, or some combination thereof. Much like the wide culinary world and our readership, we've chosen to feature diversity in cuisine, vibe, and budget. We also kept in mind that your dining companions may not be as committed to plant-based eats, so this list features restaurants that (in many cases) offer non-vegan fare as well.
Drumroll, please! Here are our top vegan-friendly date night go-to's: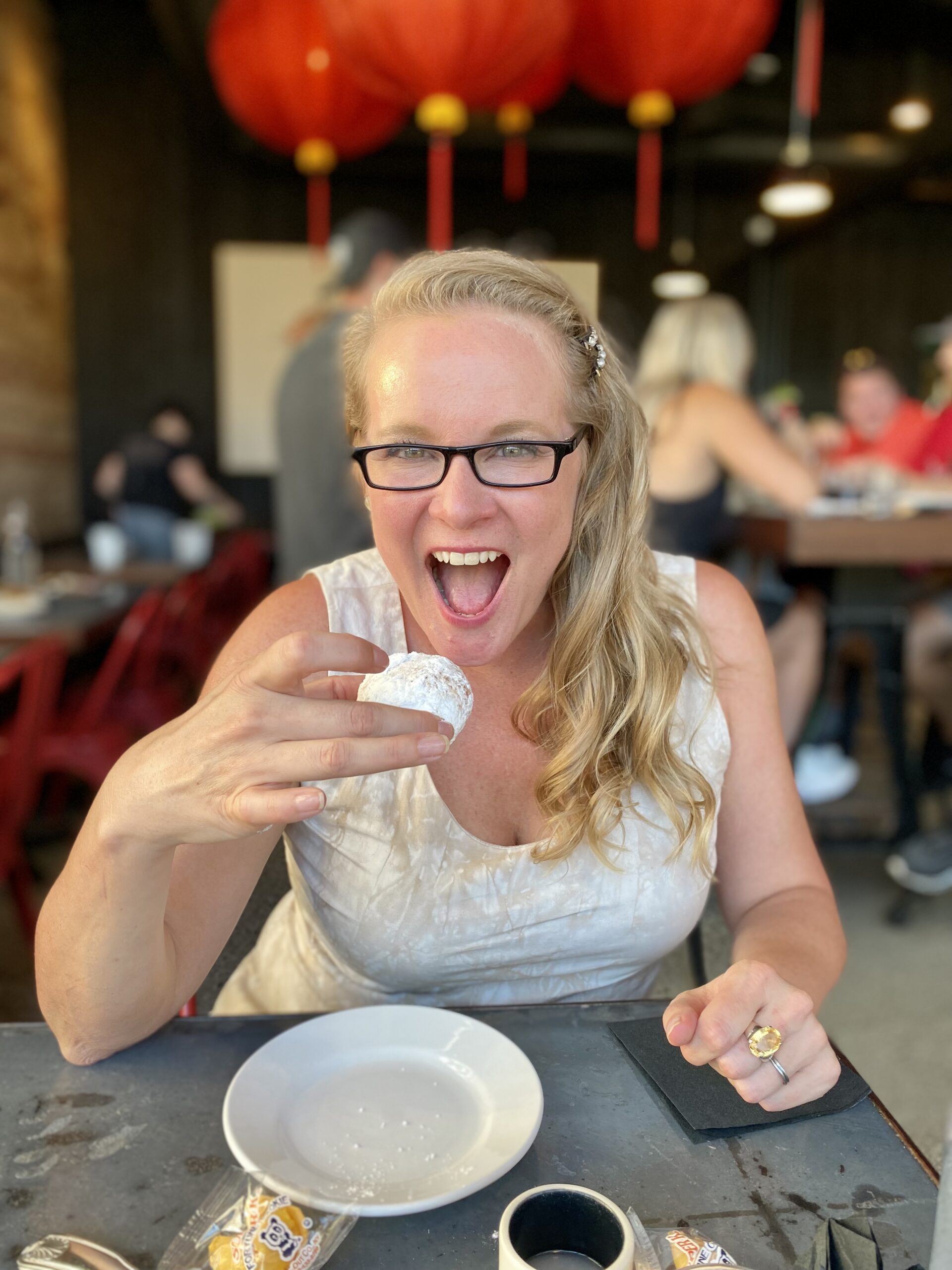 Detroit 
New Asian; vibrant and novel   
Serving up new Asian cuisine in Detroit's historic Chinatown, The Peterboro offers timeless dishes with a vibrant ambiance. Colorful Chinese-inspired décor (think tiger murals and paper lanterns) paired with lively music create a modern vibe in seeming juxtaposition with the traditions of the once Sleeping Giant. Its bar scene, just as attractive and inviting, offers a full range of curated cocktails, beer, wine, and sake (Snow Maiden is a must-try).
The contemporary nature of The Peterboro's atmosphere seeps into its innovative approach to Asian cuisine as well. The vast array of inspired plates, all of which are perfectly portioned for two, include plant-based options aplenty. Let your culinary journey start with crispy eggplant served with black bean sauce that is sure to please, eggplant-lover or not, and steamed mushroom dumplings floating in a savory garlic lemongrass broth. Each and every entrée (including a tantalizing General Tso's cauliflower and tofu lo mein) pays homage to its roots, while expanding into fresh and flavorful culinary territory. After which, please indulge in the not-so-Chinese yet highly addictive Oreo stuffed donuts (sans chocolate sauce). Served warm and smothered in confectioners' sugar, these treats make for a perfect (albeit messy) finale. They are served as a trio, making them perfectly suitable for sharing and, according to Chinese culture, also very lucky!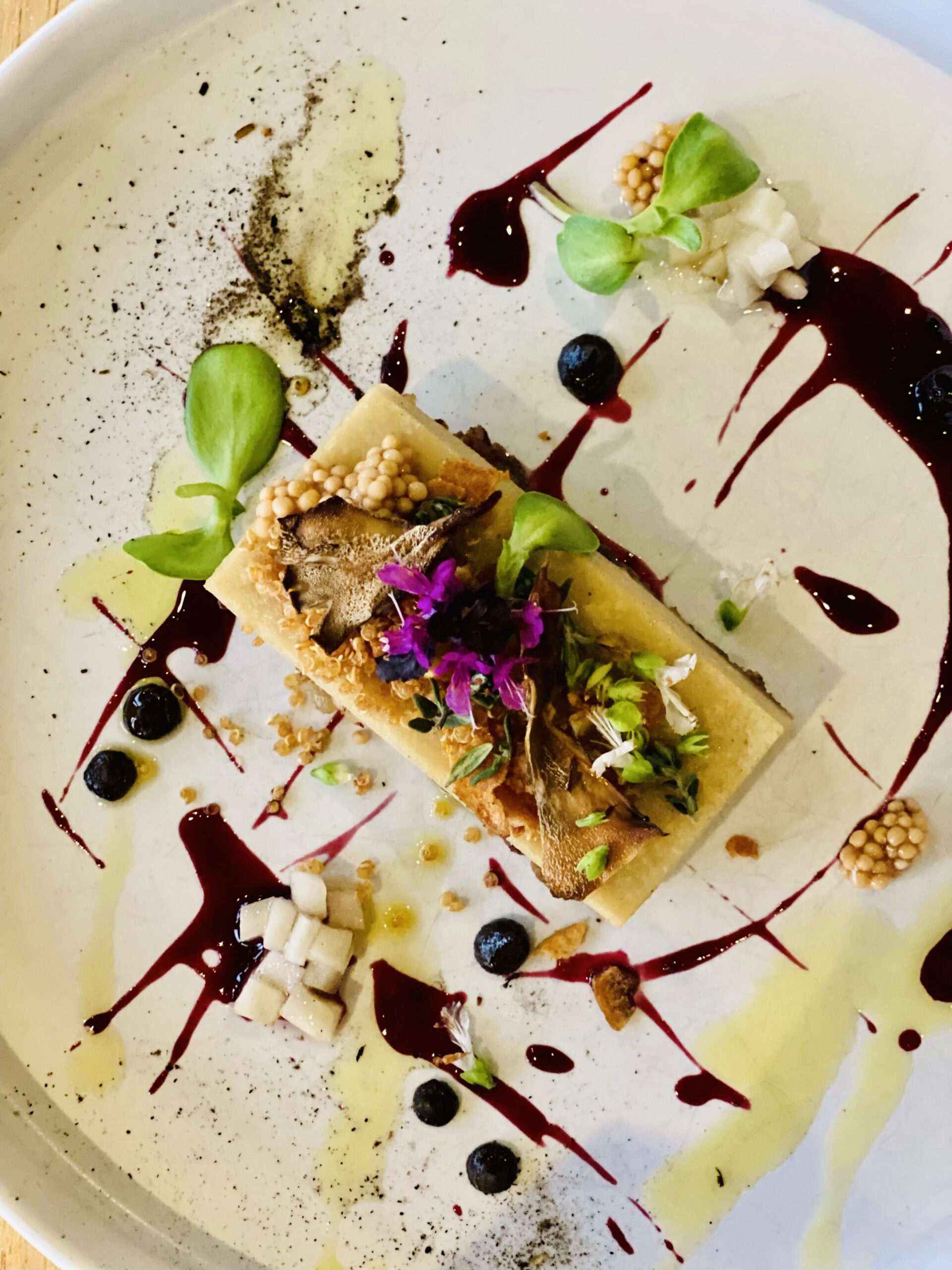 Detroit 
Upscale tasting menu; inventive and sexy 
The inspired multi-course fine dining at Freya is a must experience. The minimalistic décor, with cool greys and clean lines, nevertheless and quite remarkably manages to create a warm and spirited tone. Its ample diffused light marries with chic candlelight to create a sensual, conversation-starting atmosphere; perfect for one elegant, extraordinary night out. A melodious array of guest-chosen music streams from the vintage record player, the eclectic nature of which seems as curated (yet as varied) as the cuisine. Generously spaced two-seat tables help create a dining intimacy, broken only ever so slightly with the delivery of each dish, the cadence of which is brisk yet delightfully unhurried. 
The ambiance does not overshadow the true star of the experience, the tasting menu (one of which is completely plant-based). Freya proves once and for all that vegan dishes can be every part artful and varietal. With each course seemingly more inventive than the last, our most recent trip had us dining on umami tofu dusted with cayenne and black sesame seeds, served on a bed of greens, onions, and mushrooms; a sunchoke tart adorned with black garlic and berry compote; tofu ricotta-stuffed cappelletti tofu ricotta with apple slaw; and capped off with a decadent house-made passion fruit sorbet sundae. Freya creates a symphony of flavors and feelings sure to garner the admiration of your date.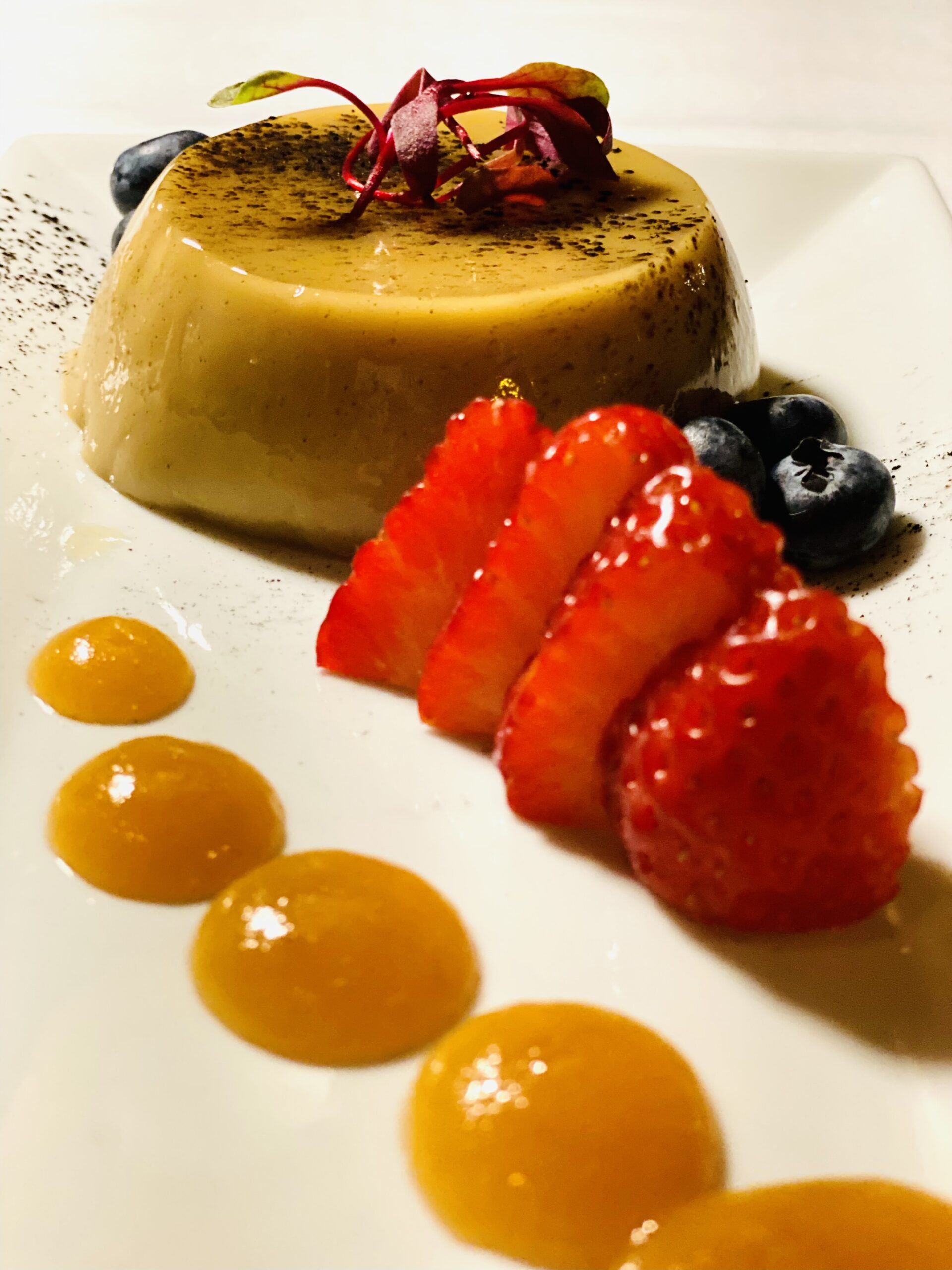 Farmington Hills 
Italian; classic and intimate  
Generally considered one of metro Detroit's most romantic spots, Café Cortina offers all of the hallmarks of traditional fine dining: an intimate ambiance created with rich wood tempered with soft lighting, white linens and soft music, high touch yet warm service, and would you believe – a dedicated vegan menu offering classic and captivating Italian eats.
Its Menu del Vegano doesn't miss a beat, featuring robust antipasti like mushroom polenta and classic bruschetta, as well as a complete list of plant-based pastas and entrees; to say nothing of the extensive wine list. While we highly recommend Timballo del Vegano, a crispy layered eggplant and zucchini entrée drizzled with a palate-pleasing pomodoro sauce, there is no going wrong with any of Café Cortina's reimagined Italian classics. Whatever your fancy, save room for something sweet at meal's end. Its The varying plant-based dessert options don't disappoint; we were lucky enough to savor a rich, gorgeous panna cotta during our last visit. Bliss on a plate. If your idea of a perfect date night is quintessential Italian cuisine in an ultra classic space with contemporary touches and quality wine list, look no further than this time-honored Farmington Hills treasure.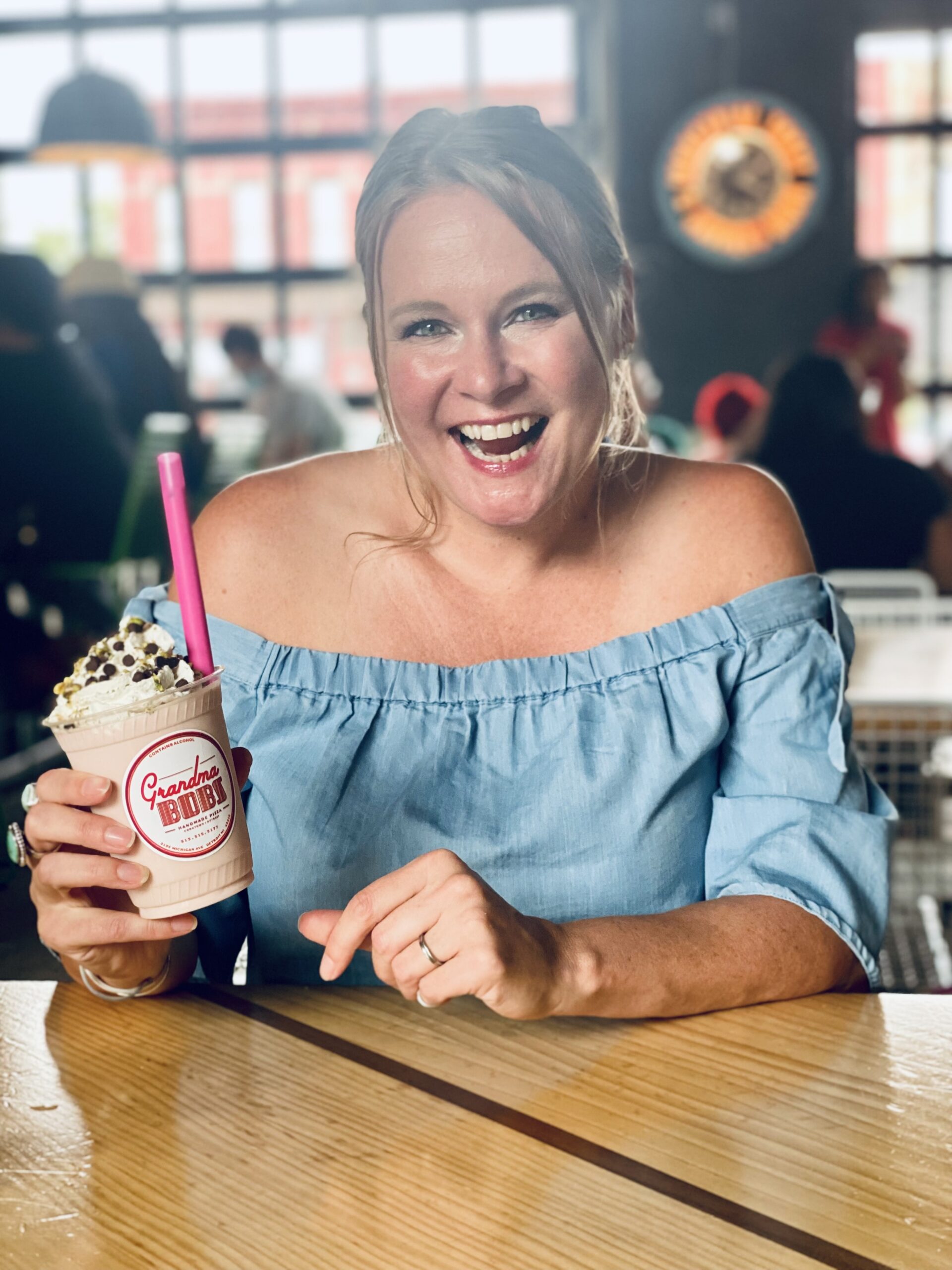 Detroit
Pizza; affable and unfussy  
While admittedly 'grandma' and 'date night' might not seem simpatico, we beg your indulgence to the contrary. This new Michigan Ave pizzeria exudes personality, starting from the first glance of its re-imagined garage façade and exuberantly painted exterior. The vibe continues with an interior that offers equal parts familiarity and ease, with character and charm to boot. A cool, unfussy bar paired with communal tables creates an open and friendly atmosphere, perfect for a first or hundredth date. 
The bountiful menu, featuring perfectly shareable vegan comfort food favorites plus wine, beer, and adult milkshakes, is something to behold. We couldn't recommend the milkshakes more; these perfectly crafted boozy indulgencies are tastebud ecstasy. We would happily kick off every date night sipping these rich, velvety frozen drinks. Perfectly paired with these sweet treats? Well, everything on the menu quite frankly. The chorizo quesadillas with corn, poblanos, a buttery blend of plant-based cheeses (try with Grandma's flawlessly blended lime-cilantro crema), for instance. Or the cashew Caesar salad with Michigan greens and crusty house-made croutons. Not to mention pillowy breadsticks and Detroit-style gourmet pizza, each topping combination sounding tastier than the last. The veganized versions of these pies, with names like Big Mack, Philly Cheesesteak, and Chicken Gyro, feature all the savory flavors of their meat counterparts, with clever and tasty vegan meat and cheese accommodations. Grandma Bob's delivers all the gourmet tastes and genial atmosphere, with none of the fuss. We suggest wearing roomy clothes.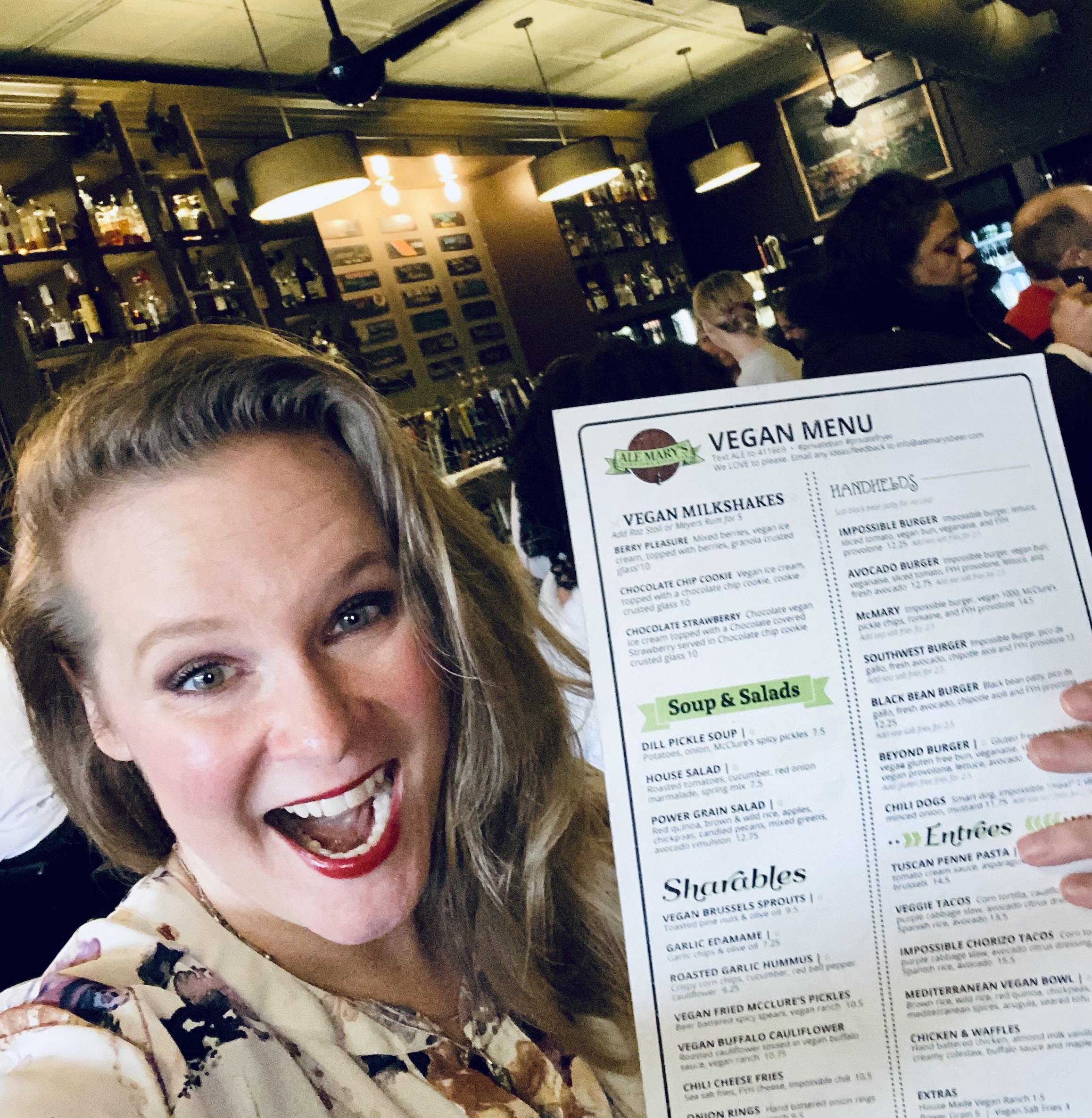 Royal Oak 
American; crowd-pleasing and laidback 
There's just something about Mary! Nuzzled in between a plethora of main street eateries, this lively Royal Oak beer hall offers a killer vegan menu (along with plenty of other traditional options) to make everyone feel at home. With the ease of a local tavern and the sophistication of an urban taproom, this date night spot will be sure to feel as carefree as it is gleeful. Whether you cozy up at the bar or intimate table, Ale Mary's warm staffers, flowing beer taps, and casual, crowd-pleasing cuisine will suit any mood you and your date might find yourselves in.
Looking for a sassy starter to begin the night off right? Zesty buffalo cauliflower wings with house made ranch fit the bill. Feeling light and loose? The robust veggie tacos are for you. Or is your heart set on comfort food? The McMary burger, (v)ani pita sammie, or ckn and waffles will hit all of your sweet, savory, crunchy, and hearty taste buds in magical harmony. Keeping it classic? Ale Mary's now also offers several plant-based pizzas perfect for the sharing. But wait, there's more! Top off your date night in sweet, satisfying fashion with one of the creative (and insanely decadent) milkshakes, a house specialty. Better yet, order two and share. (As if anyone could choose between cookie monster and cotton candy!) There is truly something for everyone and we can think of no better reason to get off the couch and head out on the town with your special someone.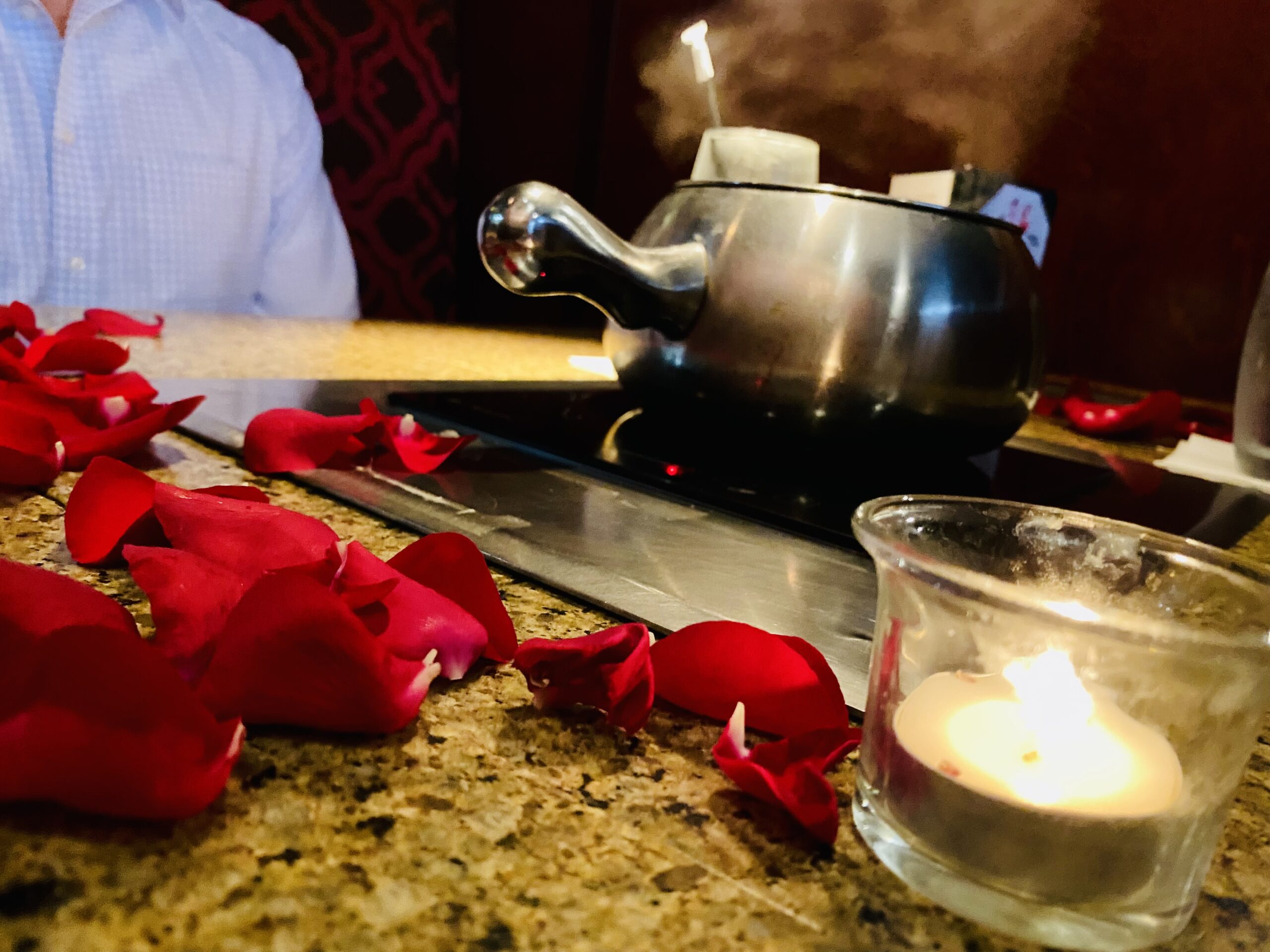 Troy 
Fondue; nostalgic and interactive  
For anyone who hears fondue and thinks of the 90s, we have news for you! This oldie but goodie, hidden in Troy's veritable sea of steak and tap houses, has recently revamped its offerings to include a deliciously fun vegan experience. Whether this brings back the nostalgia of yesteryear or sounds like a tasty new venture, this playful excursion can create one enjoyable and interactive date night. While the restaurant's soft mood lighting, rich décor, and wine collection create a sensual vibe all their own, visitors can amp up the romance even more with a Thursday night visit. Dubbed Thursdate®, The Melting Pot offers rose petal adorned tables and the soft glow of candlelight (just ring them in advance to set it up). There's nothing cliché about this lighthearted and time-tested way to celebrate birthdays, anniversaries, or simply each other.
While ala cart dining is an option, the four course tasting experience is highly recommended for a wonderfully lasting, interactive evening. Tough to beat a night that starts with ooey gooey cheddar cheese and wraps with decadently smooth melted chocolate; all of which are served with an endless selection of fresh fruits, veg, and bread as dippers. Pleasantly served in between these two culinary bookends? Your choice of two freshly made salads and an entrée fondue, featuring a host of plant-based dippers (loads of veg, tofu, veggie meatballs) cooked in your choice of spices and oil. They say cooking together keeps you together, and cooking doesn't get any more effortless or enjoyable than at The Melting Pot.  
(While The Melting Pot has numerous locations across the U.S., there are only two locations  in Michigan; with this sparsity, it gains entry into our list.)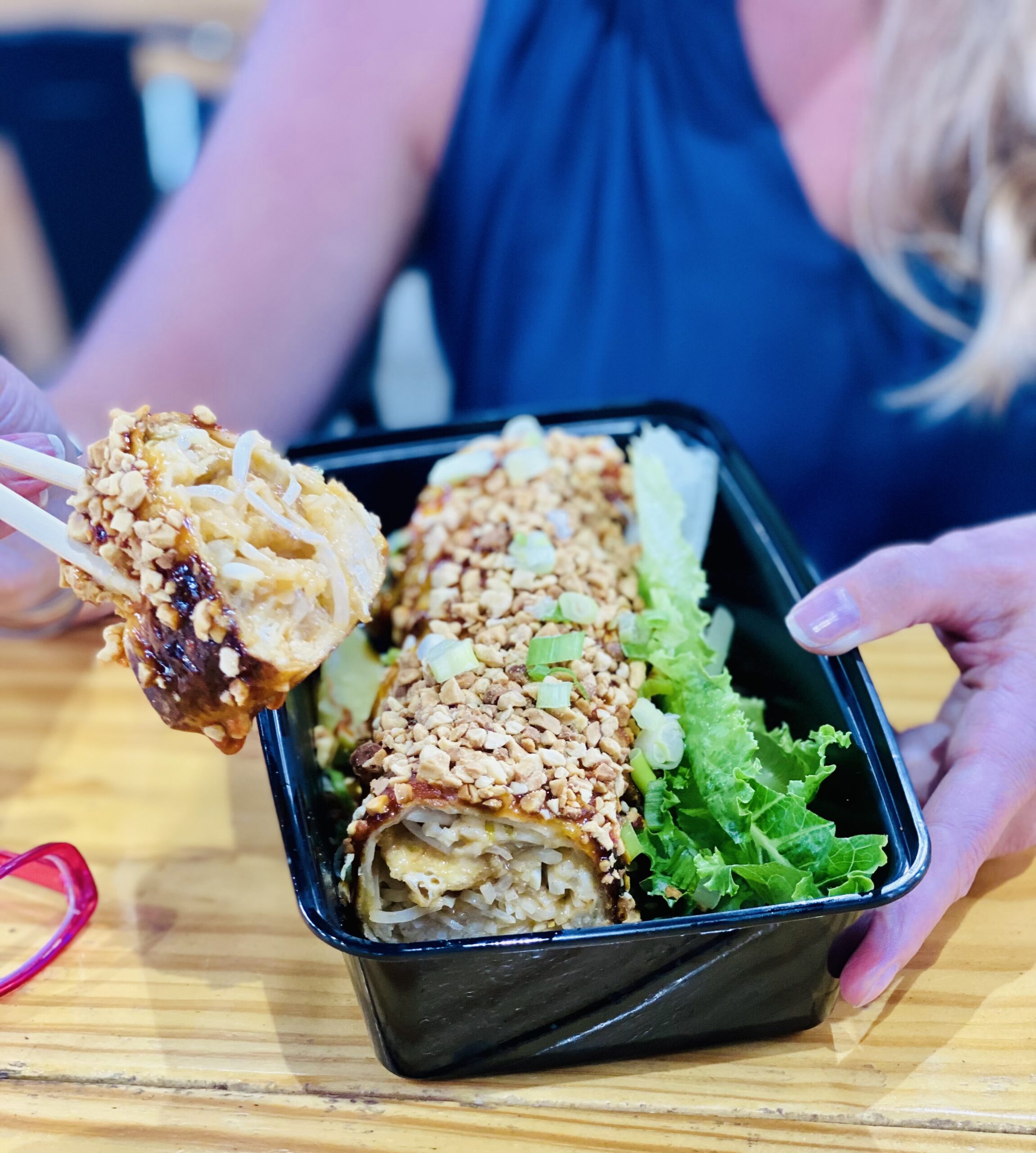 Detroit 
Eclectic; carefree and happening  
Proving that date night doesn't have to mean table linens and roses, Detroit Shipping Company makes our list for its carefree and flirty atmosphere perfect for a fast causal foodie experience. Tucked into Detroit's Cass Corridor neighborhood, this premiere food hall features quality food-truck style eateries designed to please palates of all sorts, with full bars servicing both the inside and courtyard eating areas. Aptly named for its unique structure (yup, refurbished shipping containers), this virtual funhouse is home to some eclectic food and drink served up at communal tables.
Feeling like dabbling in eats from across the globe? No problem. How about sushi and a good burger? Done. There's no reason to overthink your order, this food hall is designed to house a bit of everything under one roof. Try Bangkok 96 Street Food for a zesty pad Thai roll and fresh papaya salad (sans fish sauce). Hit Momo Cha, just steps away from Bangkok 96, for homestyle Nepalese fare including scrumptious momos (dumplings) served warm with hints of complex Asian flavors and samosas, stuffed with peas and potatoes and complemented by homey spices like garam masala. While seemingly unconventional, Detroit Shipping Company offers a date night rich with variety, energy, and authenticity.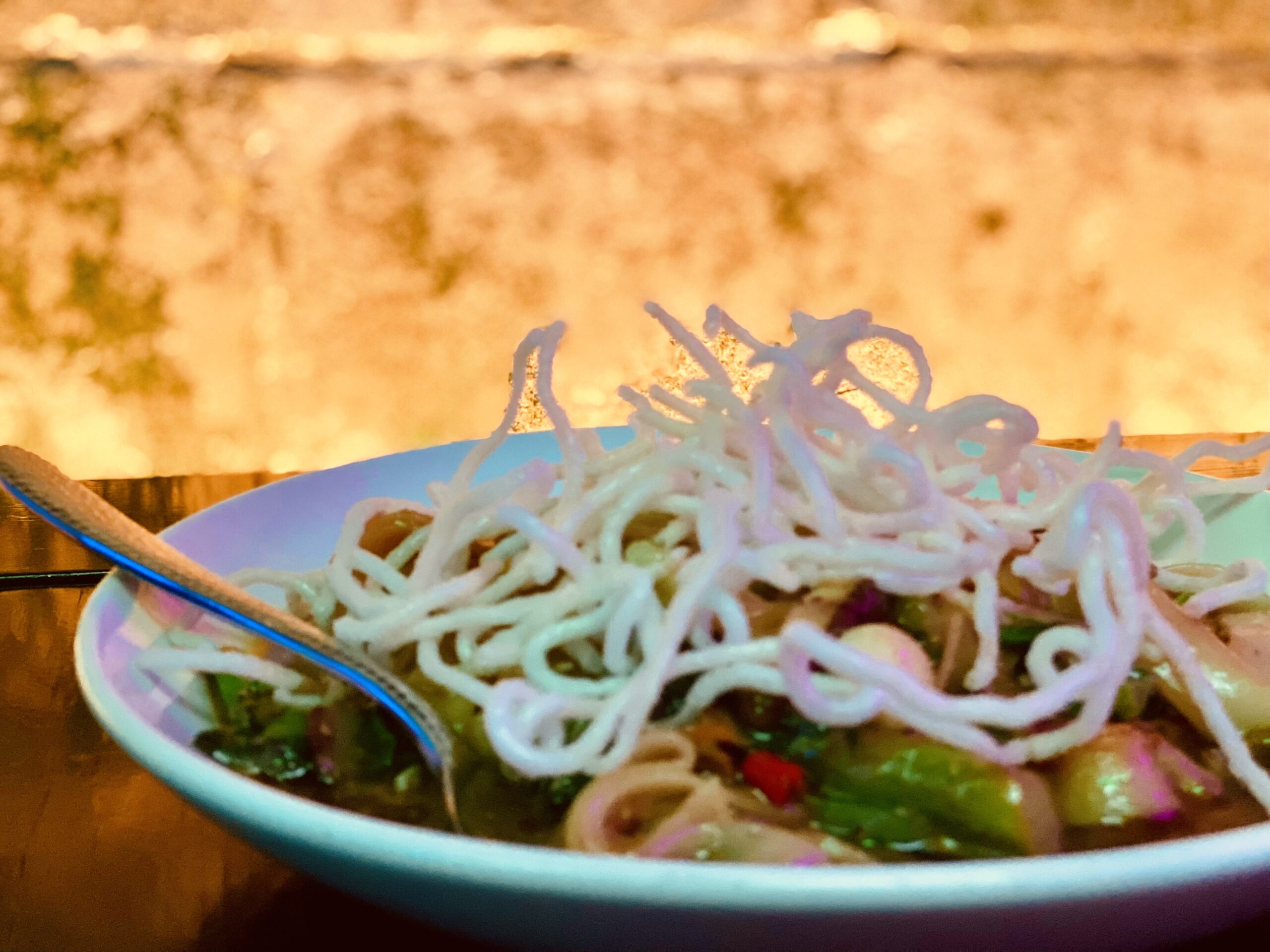 Detroit 
Thai; trendy and invigorating    
Don't let Takoi's white, industrial (not to mention fenced-in) façade fool you. This Corktown eatery is every bit as eclectic and energized as it is unique and adventurous. With humble pop-up roots, Takoi is now a downtown dynamo serving up a variety of sharable eats inspired by the best of Thailand. Transforming neon lights, in a rotation of awe-inspiring colors, line the interior of the restaurant, adding to the energy and near-futuristic vibe. A DJ on select nights amps up this vibe even more. Cozy two-seat banquettes comprise most of the intimate seating, making it perfectly suitable for a memorable, chic date night.
While Takoi offers a host of traditional Thai dishes, the menu clearly (and helpfully) labels bountiful vegan options as well. Khanom Krok, a charming coconut cream based bite with chili oil, proves once again that simple can be simply delicious. Som Tum Thai, one of its many spicy salads, delivers a zesty punch. Another must-try? The fried squash, a marvelous towering tempura lavished with curry sauce, golden raisins and pepitas, delivers crispy texture and pleasant heat in every bite. A true crowd-pleaser, regardless of palate. Ask the mixologist to pair with creative cocktails for a true culinary experience.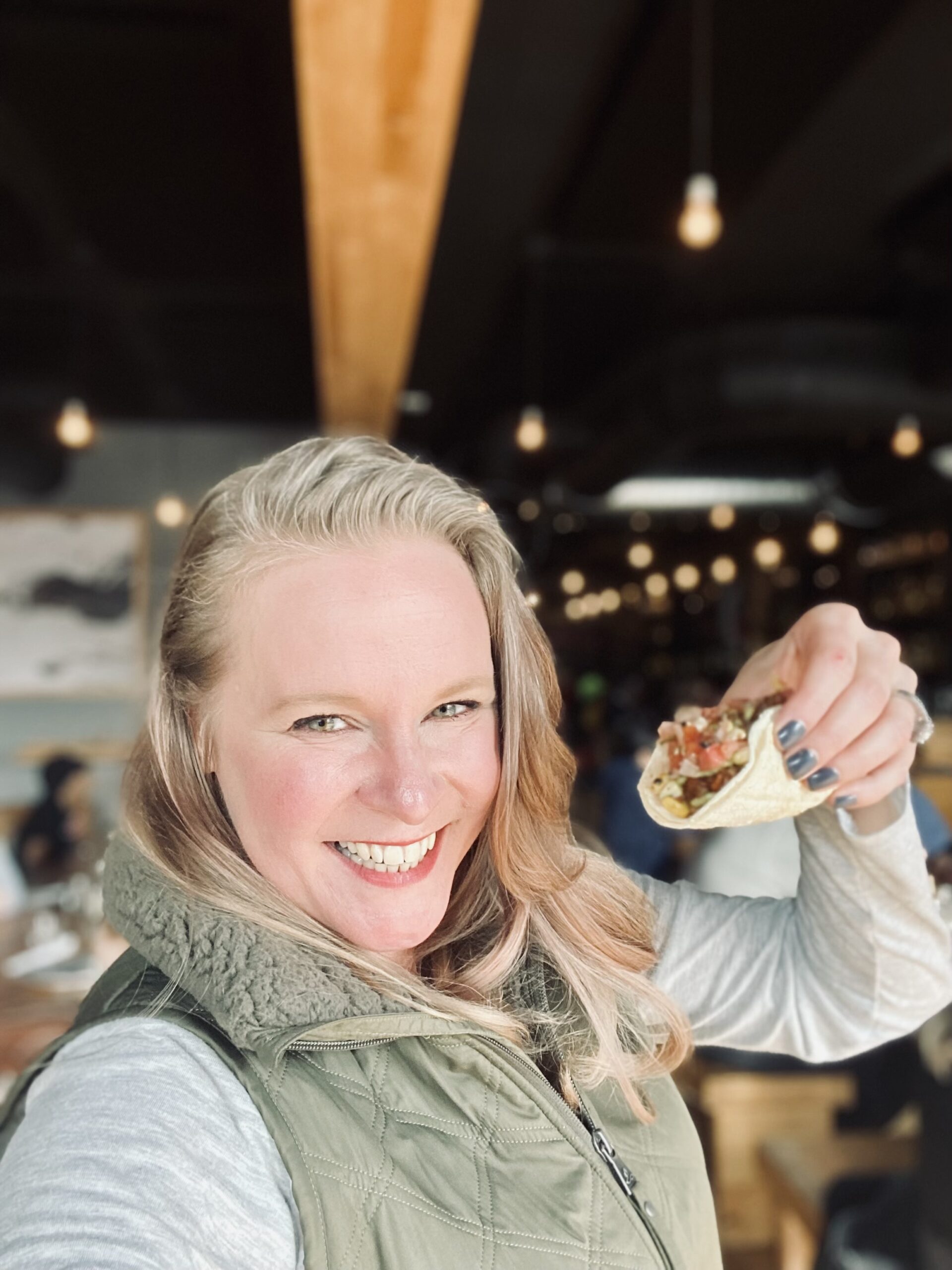 Ferndale 
Mexican; playful and energetic
If you agree that tacos and tequila can make for one terrific evening, you'll want to check out Imperial. This Woodward Avenue bar restaurant specializes in California style tacos and Sonoran hot dogs, along with a host of craft cocktails, wine, and beer. Choose from a communal table, cozy bar area, or patio space to create the date night vibe of your dreams. Wherever you park yourselves, it's easy to get swept up in the cool and energetic vibe at Imperial. Knowledgeable staffers, friendly bartenders, and an eclectic style (including 'pray for us sinners' Our Lady of Guadalupe and middle finger sporting Johnny Cash portraits) make it one of a kind. 
The family-style plating means that you and yours can jointly nibble on a little bit of everything, from tacos de papa (the zesty combo of fried red potato, guac, grilled corn and Cholula aioli makes this a house favorite), to plant-based chorizo and seitan. The substantial Sonoran hotdogs can be ordered vegan as well. If you are feeling very secure with your date and don't mind getting your hands dirty, sink your teeth into the vegan elote especial, a sweet corn-on-the-cob drenched in aioli and rolled in spices. Very messy. Very yummy. It's also no coincidence that all the fare at Imperial pairs perfectly with a house margarita, which we sampled and loved.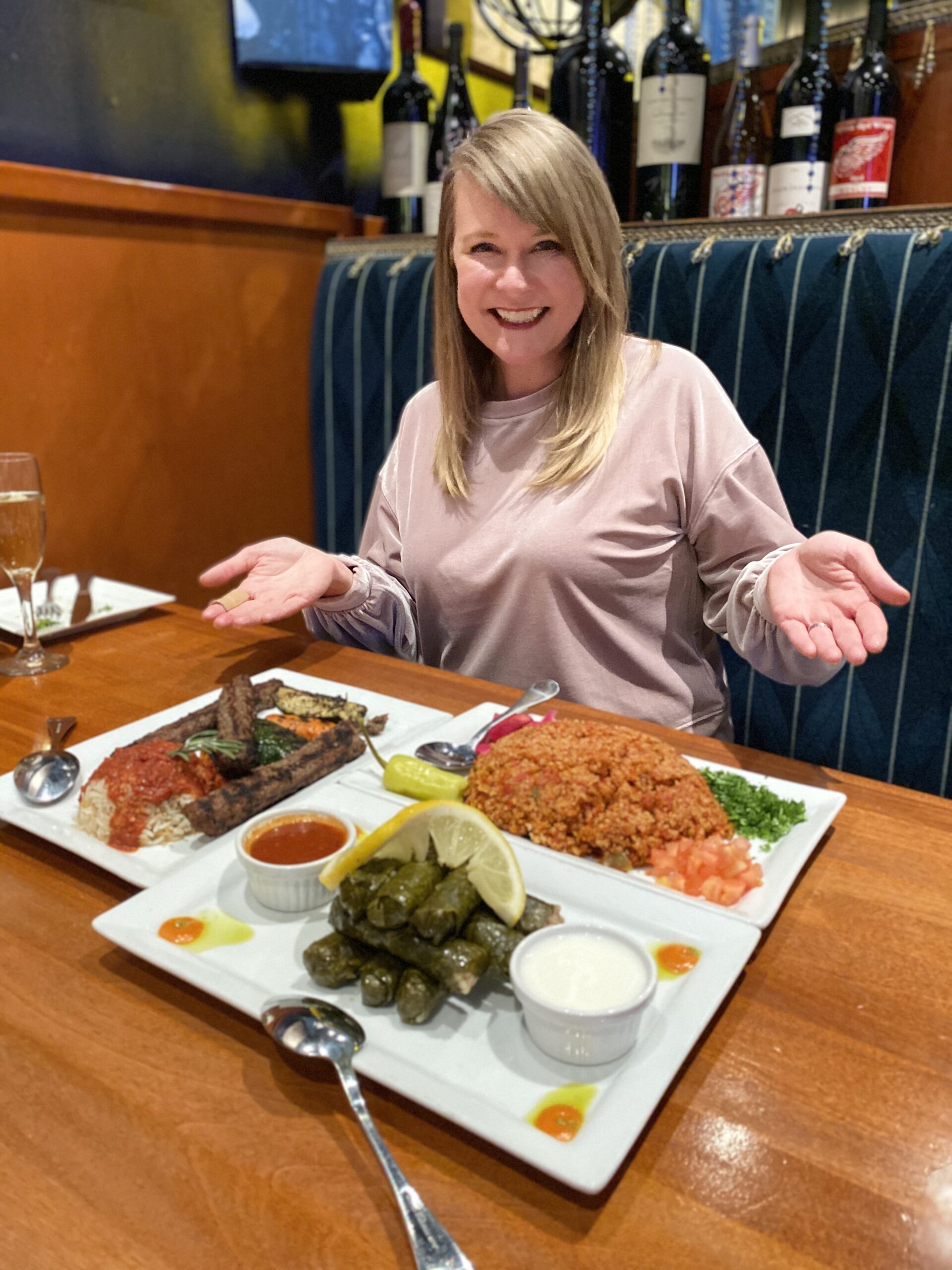 Birmingham 
Lebanese; stylish and versatile  
Located in posh Birmingham, Elie's Mediterranean Grill strikes a fine balance between upscale and approachable. While metro Detroit is known for its vast array of middle eastern eateries, Elie's gets the nod for its date night atmosphere, well-prepared classics and cocktails, and late-night dining hours. This particular combination has been classically difficult to find among Motown's middle eastern establishments.    
Elie's décor, both rich and romantic, pairs masculine wood with delicate lighting fixtures to create warmth and openness. With a choice of cozy banquettes, sophisticated bar seating, or dining al fresco, it is effortless to curate your perfect date night setting. And with the soft glow of downtown Birmingham just beyond, this locale delivers a vibrant backdrop for both cuisine and conversation. Our favorite way to start the night at Elie's? A bottle of Rotari brut rosé, easy-drinking bubbles crafted from Italy's finest pinot noir and chardonnay grapes. Given the communal (and fairly light) nature of Mediterranean, may we also suggest you and yours indulge in the veritable (and naturally vegan) feast that is the best of Elie's: crispy falafel, tabbouleh, baba ghanoush, grape leaves, mjadara, and bulgur with tomatoes. Regardless of palate or preferences, each and every bite promises to bring a smile to your date's face (as well as your own).
The best part of our list? It's always subject to change! We are always on the lookout for the latest and greatest eats in metro Detroit. Connect with us at The Vegan Mary on Instagram @the.veganmary and on Facebook @therealveganmary to share your favs and to keep up with our latest restaurant reviews.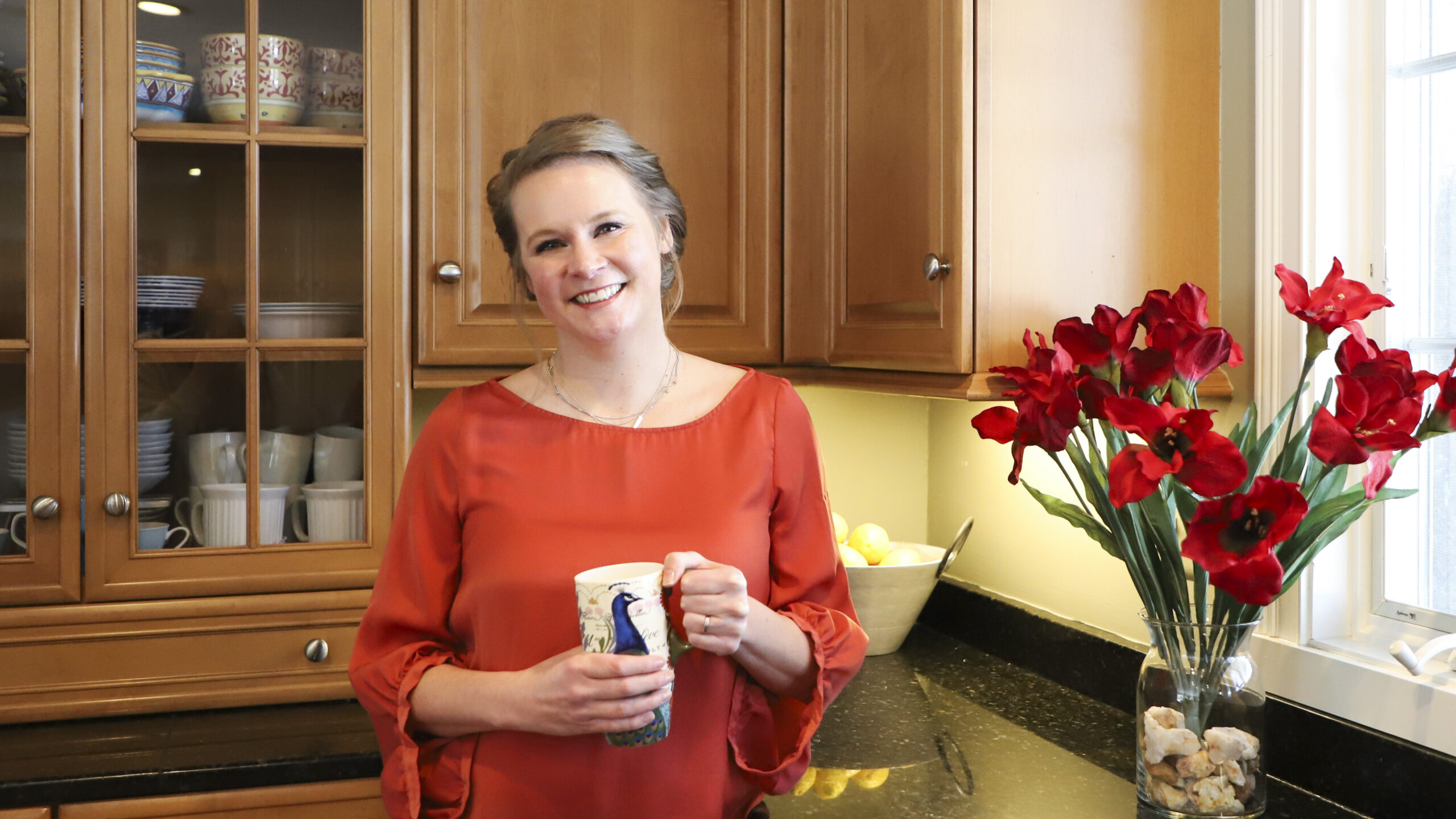 The Vegan Mary is a plant-based consultant, connoisseur, and writer, based in Oakland County. Mary holds a certificate of Plant-Based Nutrition from Cornell University, as well as a Master's degree in Business. Her continuing education includes multiple food and nutrition courses at Harvard and Stanford Universities. She spent the last two decades as a marketing executive before turning her sites and her experiences to vegan consultancy. TVM services clients across the US. When she's not cooking (or eating!), her passions include physical fitness, reading, and traveling. Find her on Instagram @the.veganmary and on Facebook @therealveganmary.