vegan road trIp to wIndsor ontarIo
by rebecca from veggIes abroad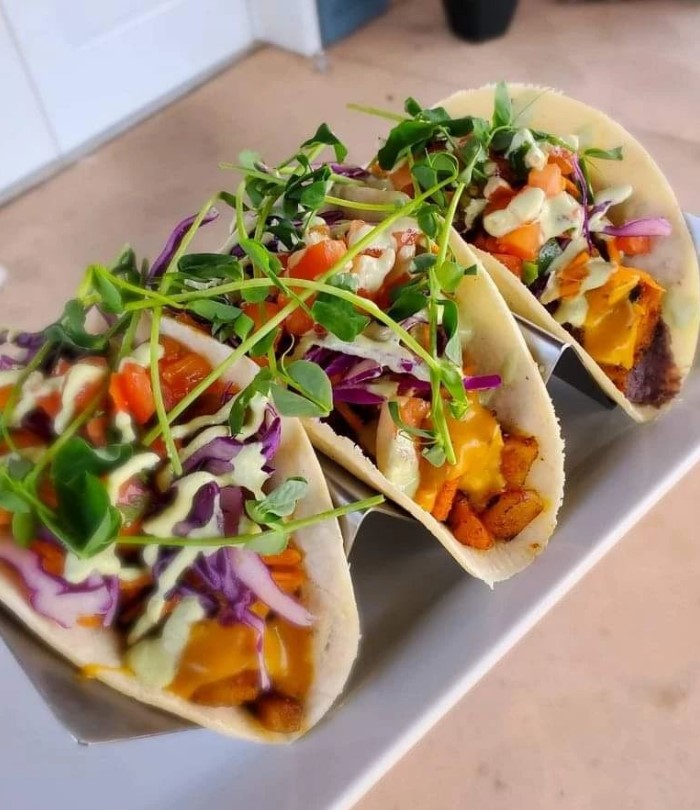 Hot girl summer is in full force, and since travel restrictions are minimal (more on that later) with our neighbors to the north, there is no better time to hop across the Detroit River and eat your way through Windsor! 
A visit to Windsor not only offers a diverse vegan food scene but also 100 miles of gorgeous waterfront with great views of Detroit, plenty of outdoor adventure, and an interesting history of booze with Canada's iconic Canadian Club Whisky. So, what are you waiting for? Let's head across the border and see what we've been missing!
great spots for vegan food In wIndsor
Windsor offers a diverse dining scene — whether you're looking for a sweet treat or a lineup of zesty veggie-filled tacos, you'll find it at one of these vegan or vegan-friendly restaurants.
888 Erie St E, Windsor, ON N9A 3Y6, Canada
I'm sure every vegan reading this lit up with the mention of our precious Nooch (for those unaware, Nooch is short for nutritional yeast). This hot spot was Windsor's first vegan comfort food café serving poutine French fries (enhanced with Nooch), Philly cheesesteaks made with seitan and covered in more cheesy goodness, or a famed Detroiter-style chili cheese dog! And, if comfort food isn't your thing, no worries. They also offer a selection of veggie-packed salads that are also gluten-free.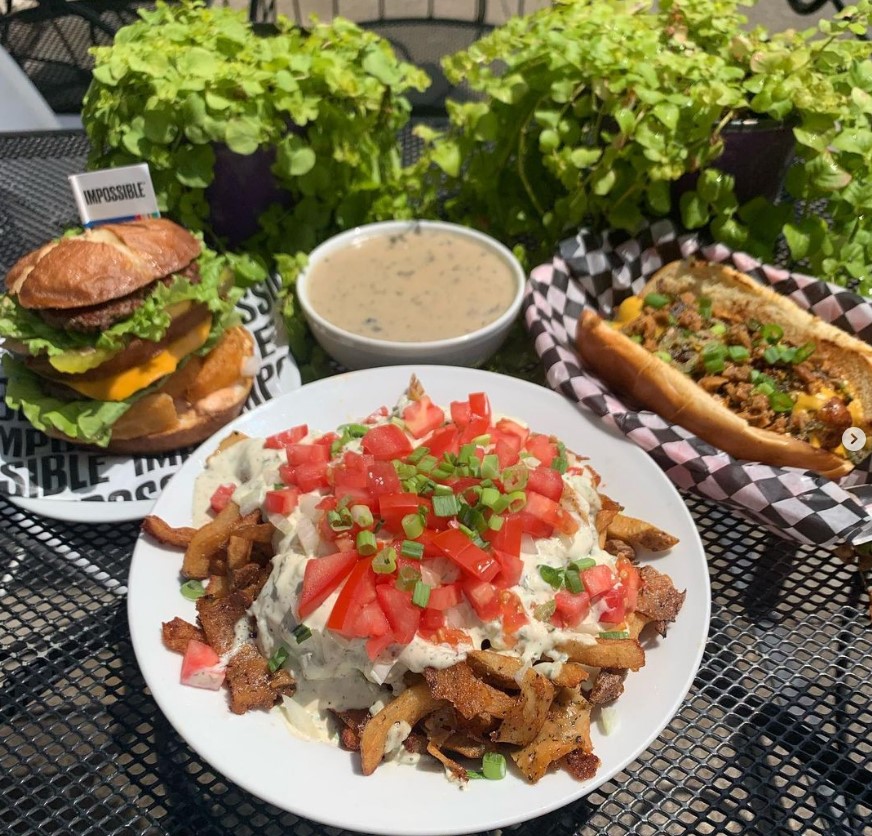 152 Lesperance Rd, Windsor, ON N8N 1W1, Canada
With one look at the Healthy Mama menu, you'll be planning out your breakfast, lunch, dinner, and even a car snack to go! You'll find just about anything you could desire, from clean smoothie bowls for breakfast to creamy varieties of mac-n-cheese (I don't know how you'll choose between the Mexi-Mac or Angry-Jack Mac!). On top of a fantastic menu, they also have a small retail shop filled with prepared foods, snacks, freezer items, and more!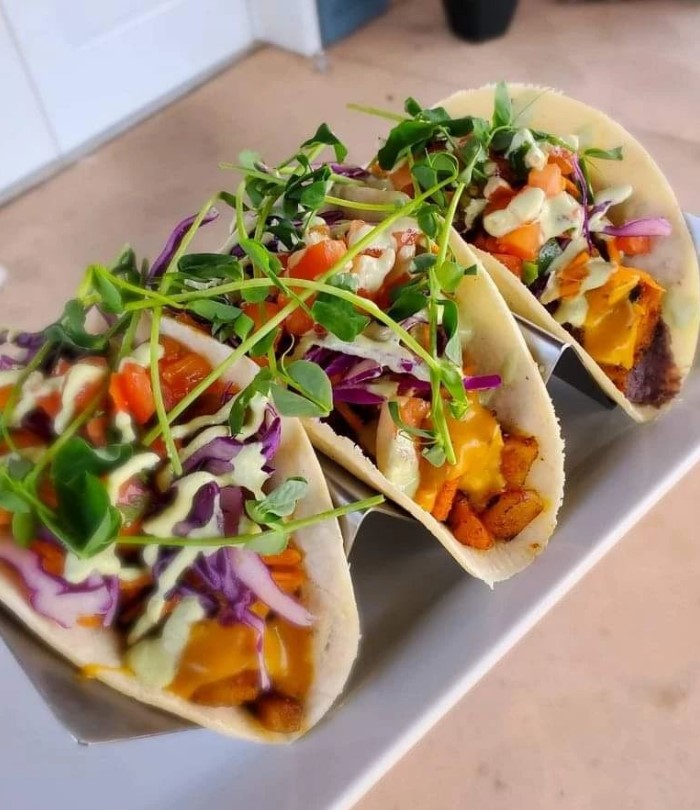 13458 Tecumseh Rd E, Windsor, ON N8N 3N7, Canada
This Canadian fast-food chain is famous for its veganized take on traditional fast food. You can't go wrong with a juicy Vopper, fries, and of course, a strawberry (my flavor choice) milkshake! Aside from burgers, they also offer a selection of tempting salads, gyros, wraps, and desserts.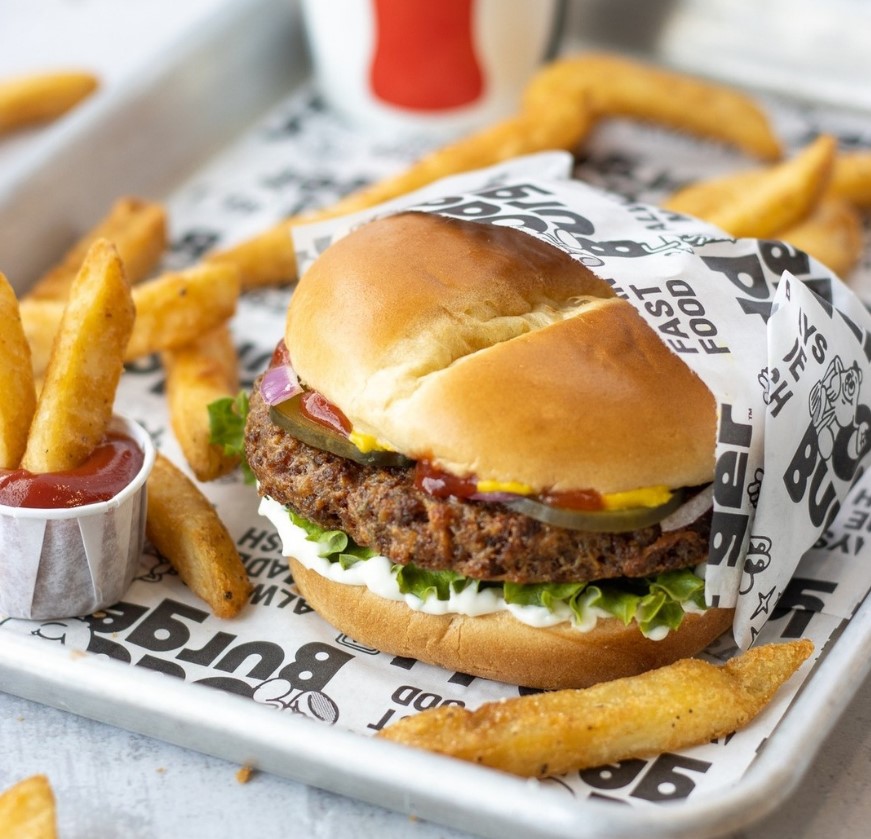 5622 Wyandotte St E, Windsor, ON N8S 1M1, Canada
Is your day really complete without a vegan donut? I don't think so! Plant Joy specializes in all things donuts, from create-your-own donut kits to fritters and donut holes! You might be a little overwhelmed with all these fantastic options. When planning your visit, remember that they accept pre-orders, or you can waltz right in Tuesday – Saturday.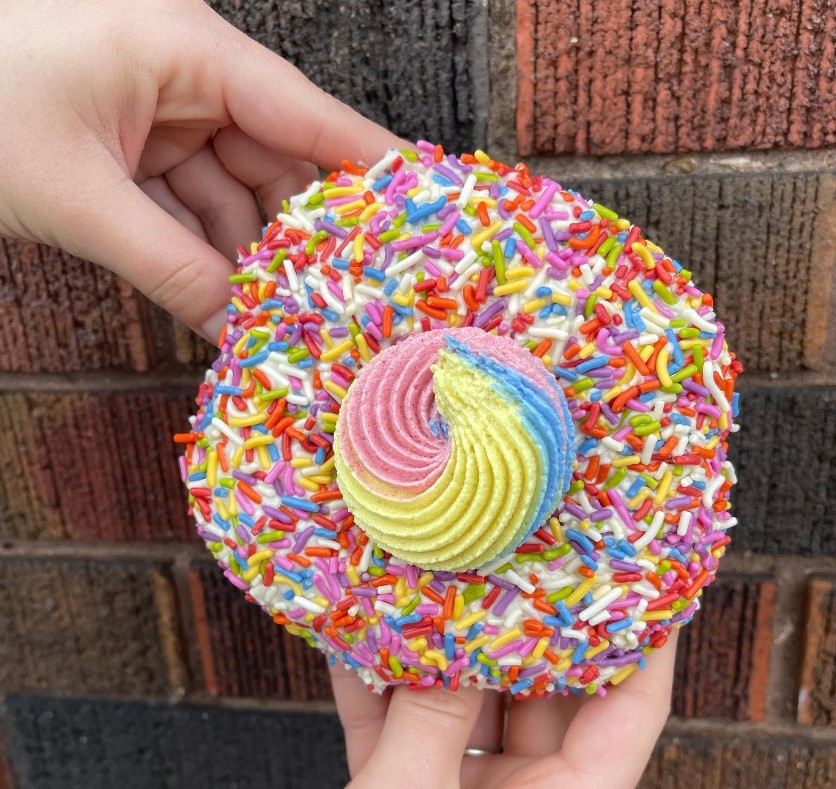 3707 Tecumseh Rd E, Windsor, ON N8W 1H8, Canada
All-day breakfast, poutine, and sloppy joes! Where do you even start with a lineup like that? This plant-based diner ensures that guests never feel like they're missing out on anything with their selection of vegan junk food. And, if you love their food, you can also purchase their house-made meats and sauces (I have a feeling you will find a good use for cheeze sauce!). 
1125 Lesperance Rd, Windsor, ON N8N 1X3, Canada
This vegetarian restaurant and bake shop delights visitors' taste buds with their healthy plant-powered menu. Health is the name of the game at Carrots n' Dates but don't think for one minute it's not tasty! Check out their lineup of mouthwatering pancakes (don't miss the maple crème), nutrient-dense bowls, and even not-so-sinful cakes! Their menu is well-marked for vegan items as well as if you're looking for something raw or gluten-free.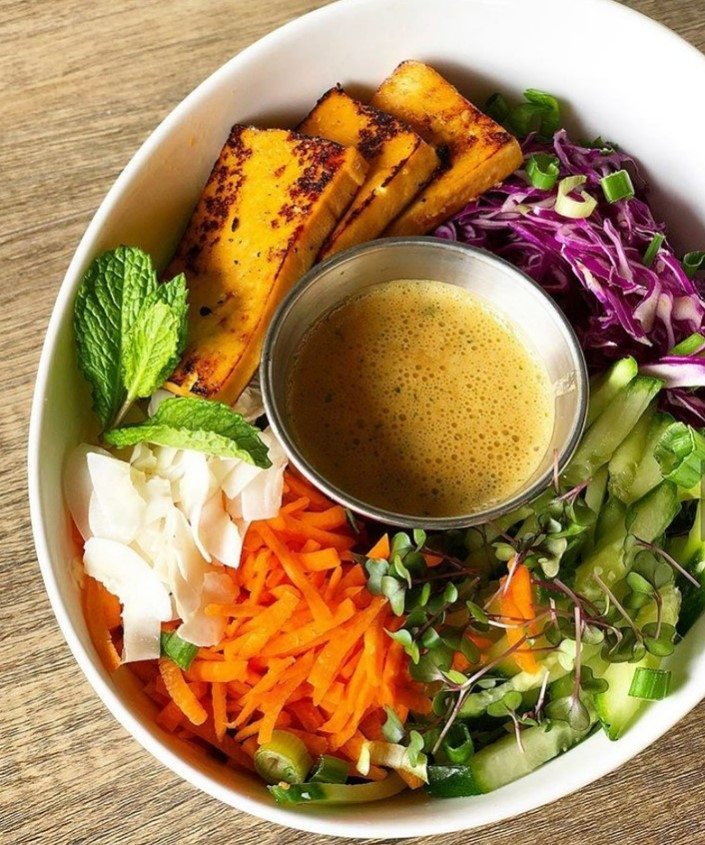 100 Ouellette Ave Unit #102, Windsor, ON N9A 6T3, Canada
This vegan-friendly spot understands that the vegan option can't just be a Beyond Burger! Kick off the day with their Active Vegan Breakfast (tofu scramble, veggie bacon, fruit, and toast), or skip right to lunch with a savory vegan BLT! The menu is well marked for vegan and gluten-free items but make sure you pop in before 3 pm — they're only open for breakfast and lunch.
998 Drouillard Rd, Windsor, ON N8Y 2P6, Canada
Want to create an epic charcuterie board? Then don't skip by The Vegan Gardiners! This plant-based butcher is crafting house-made cheeses (smokin' gouda, rosemary, olive asiago, mild cheddar — just to name a few), along with loaded hot dogs and sandwiches. You may want to consider bringing a small cooler to haul back all your cheesy finds!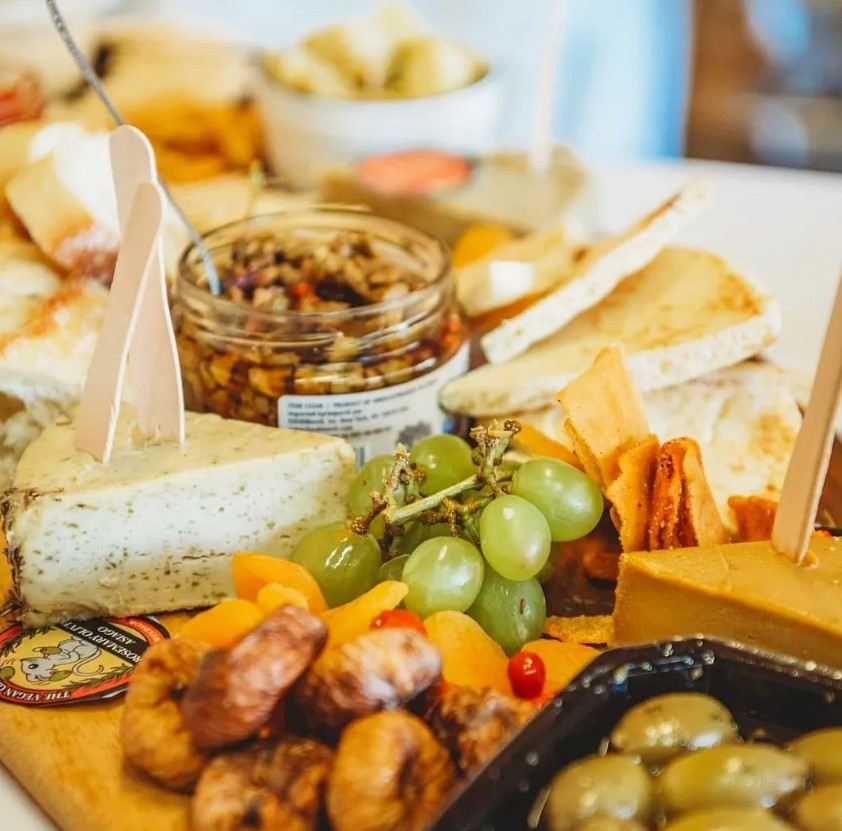 1235 Ottawa St, Windsor, ON N8Y 1R8, Canada
The only place in Windsor where you can get a taste of Indigenous culture and cuisine! The vegan-friendly café is connected to their gift shop and gallery, which features handmade gifts, artwork, and more. The café features a lineup of vegan comfort food options like Sloppy Jacks (sloppy joe made with jackfruit), tacos, or a traditional frybread.
a few thIngs to do In wIndsor
While eating your way through Windsor will probably be your main activity, you might be interested in checking out these spots to stretch your legs and check out a little more of Windsor.
First, make sure you explore downtown Windsor's boutiques and street art. The downtown is home to an eclectic mix of street art, including Wiff Alley, which was created by three different artists depicting movie-themed events in honor of the Windsor International Film Festival.
You will also find a mix of markets and cute boutiques downtown, like the Urban Art Market, which features only handmade gifts created by locals. The best place to pick up something special to remember your Windsor adventure!
 After, don't miss strolling along the Windsor waterfront. The 5km trail provides picture-perfect views of the Motor City and is also home to North America's largest distillery, Hiram Walker, which produces the award-winning Canadian Club whisky. They offer limited tours if you're interested in learning about how the spirit is made.
If a riverfront stroll isn't enough to get your heart rate up, consider renting a paddle board or kayak from Urban Surf — they also offer an excellent sunset paddle ride — the perfect way to end the day.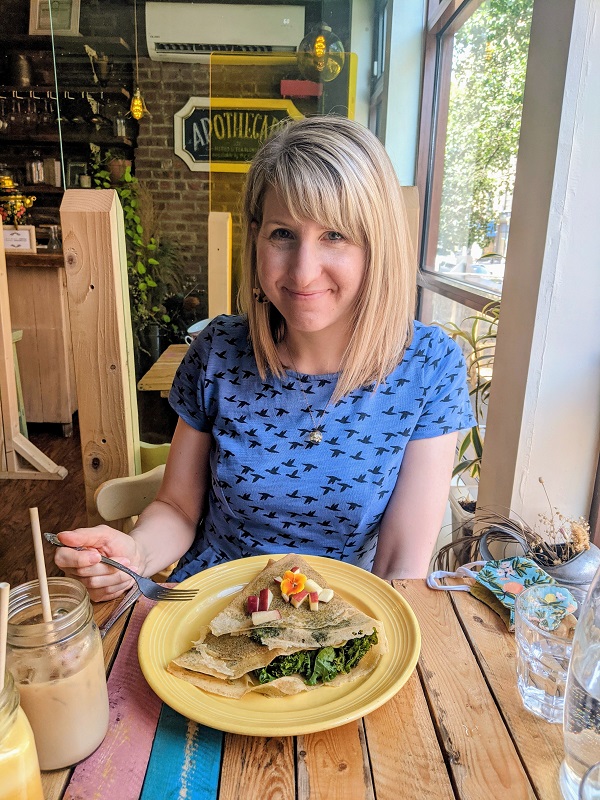 Hello! I am Rebecca Gade Sawicki, the Creator of Veggies Abroad, a vegan travel blog. My blog features vegan travel guides, tips and inspiration to explore the world. You can find my blog at https://veggiesabroad.com/ and follow my adventures on Instagram or Facebook @veggiesabroad