WHErE TO fINd VEGaN THaNKSGIVING dINNErS IN METrO dETrOIT aNd bEYONd
by rebecca from veggIes abroad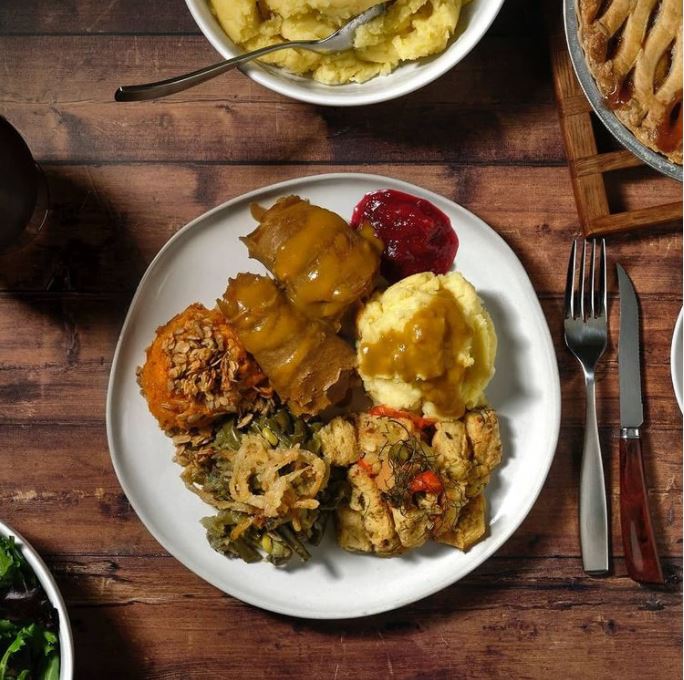 If you're anything like me, you may have a love/hate relationship with cooking. It's fun to delight friends and family with epic vegan creations, especially those who can't believe vegan cheese can be made from cashews, but it's also a ton of work! There's the planning, shopping, prepping, cooking, and we can't forget the cleanup—phew, I am tired just thinking about it. If you're feeling the same and would rather leave the heavy cooking to the many talented chefs out there, then you'll want to read this dazzling list of places that are serving up delicious vegan feasts filled with mounds of mashed sweet potatoes, savory flaky pastries, tantalizing herb roasts, and so much more. There are 13 places throughout metro Detroit and beyond serving up delicious Thanksgiving dinners and all you have to do is pick it up and enjoy!
vegan thanksgIvIng dInners In detroIt
22018 Michigan Ave, Dearborn, MI 48124
This holiday season UnBurger Grill is swapping out burgers loaded with mac-n-cheese and house-made sauces for gluten-free and vegan holiday roasts, mashed rosemary potatoes, pumpkin pudding, and so much more. The items can be ordered individually, family size, (serves 4-6 people) or check out their family value package. For $100 you get your fill of roast, three side dishes, rolls, and dessert for $100—sounds like a great deal to me! Orders must be placed by November 25.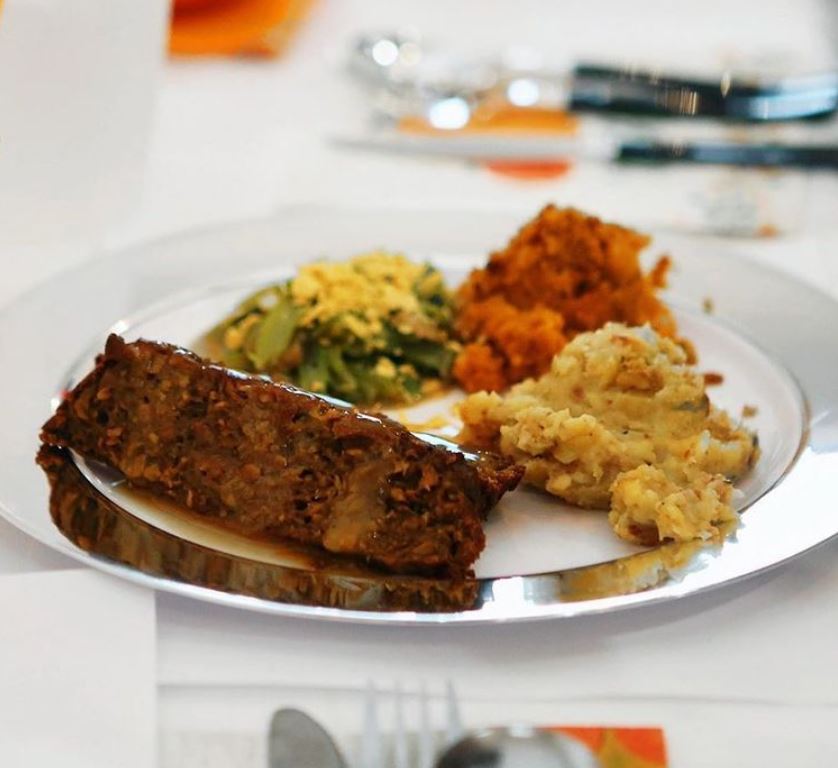 33043 Grand River Ave, Farmington, MI 48336
Known for to-die-for comfort dishes and a lineup of amazing vegan events, you know the Thanksgiving dinner options will not disappoint. Indulge in truffle mac-n-cheese, Furkey slices covered in house-made gravy, creamy green bean casserole, and finish with a slice of pumpkin cheesecake! All Thanksgiving options are sold a la carte for one, four, or up to 15 people, making it easy to feed a few or a crowd! You can also pair your vegan feast with one of their recommended bottles of vegan wine. All orders must be placed online and picked up on November 24. 
1440 Sheldon Rd, Plymouth, MI 48170
Metro Detroit's favorite retro diner is ready to fill your table full of delicious vegan and gluten-free comfort food! Their special Thanksgiving casserole is layered with mashed potatoes, green beans, stuffing and squash and served with cranberry sauce and gravy. If you need a few more sides, check out their creamy mac-n-cheese, and you can't forget dessert! They have a terrific lineup of festive pies like pumpkin, pecan, coconut crème, and apple! All dishes and pies come in individual as well as family sizes. Make sure you place your order by November 20 and pick up is available on November 23 and 24. 
Various metro Detroit locations
Skip the shopping list and let Whole Foods Market do all the work! Their Thanksgiving feast is fit for a Queen featuring savory appetizers like butternut squash and pecan blini with currant "caviar," to hearty helpings of cranberry and apple stuffing, butternut squash and macaroni casserole, roasted sweet potatoes with tempeh, and everyone's favorite, pumpkin pecan pie. Orders can be placed online and picked up at your local Whole Foods.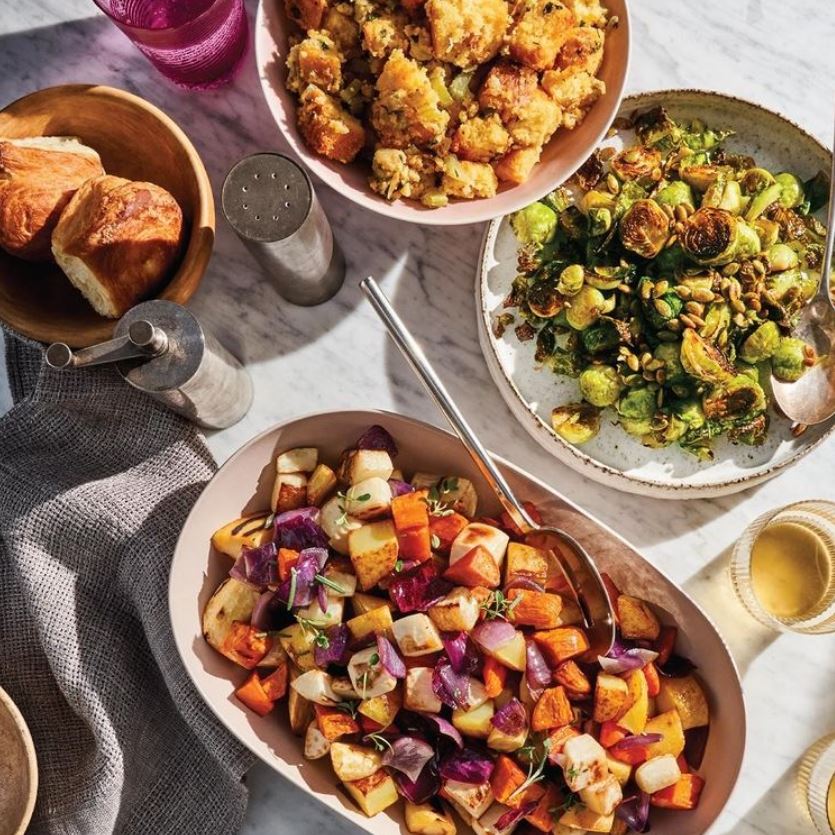 66 E Forest Ave, Detroit, MI 48201
Can't get enough of General Tao's Cauliflower or some of their other addictive apps and dishes? Well, add them to your Thanksgiving feast! Seva will be serving some traditional feast favorites like pumpkin pie, chargrilled asparagus, pumpkin lasagna, as well as many of their popular everyday items! All dishes can be ordered individually or for a group. Orders must be placed by November 18.
23131 Woodward Ave, Ferndale, MI 48220
While you can't get an entire Thanksgiving dinner at SugarBuzz, you can get your fill of pie! From now until November 21, you can pre-order a double crusted apple pie, French Silk pie, pecan pie (they use close to a pound of pecans!) or pumpkin pie. Pies range from $30 – $35 and can be picked up on November 23 or 24.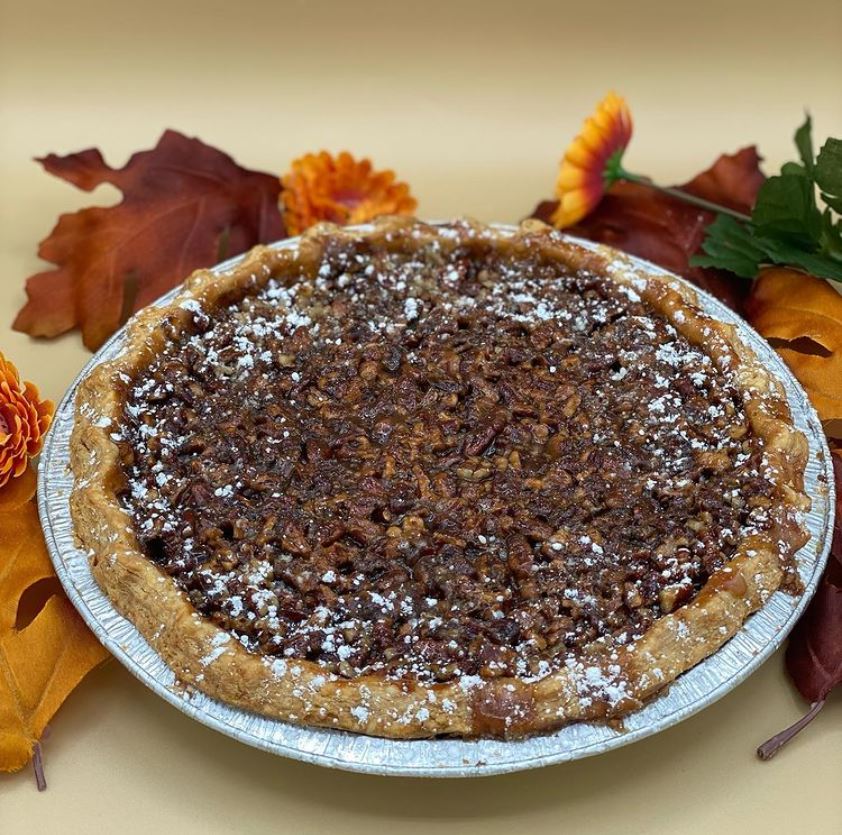 636 W Adrian St, Blissfield, MI 49228
If you're down in the Southeast corner of the state, you don't want to miss filling your table with all the house-made delights that Nourish is cooking up! Their Thanksgiving menu features a decadent selection of desserts (always start with dessert, right!?) like cherry crumble pie, spiced Bundt cake, cupcakes, and more! For dinner, you'll love their apple, sage, fennel, lentil loaf served with all the favorite fixins'. All dishes are available ala carte, or you can order a family meal that includes four sides and dessert! All orders must be placed by November 15 and picked up between 12 – 6 pm on November 24.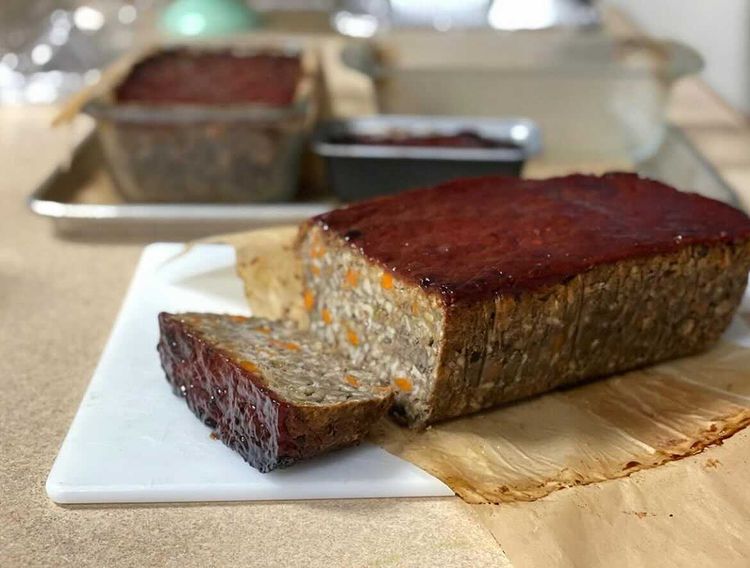 Nourish Juicery & Kitchen
Detroit Street Filling Station
300 Detroit St, Ann Arbor, MI 48104
Instead of celebrating Thanksgiving, Detroit Street Filling Station will be celebrating the Harvest with their special menu in honor and to respect the indigenous community. What's even better is that 10% of all sales will be donated to the Native Justice Coalition. Their feast includes breaded and baked seitan cutlets, roasted acorn squash stuffed with wild rice stuffing, arugula almond salad, pumpkin dinner rolls, mini pumpkin pies, and so much more! All orders must be placed by November 17 and can be picked up on November 23 or 24.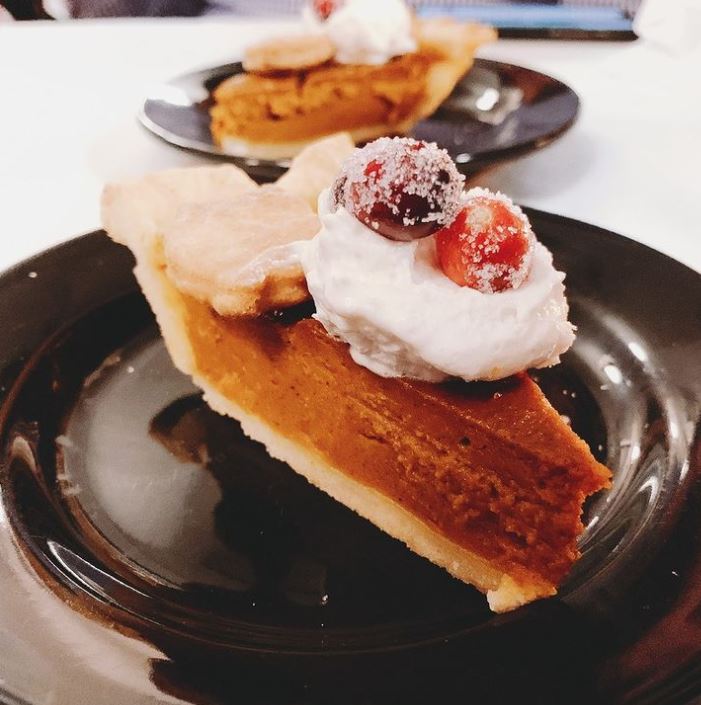 Detroit Street Filling Station
1220 Fulton St W, Grand Rapids, MI 49504
Need a dinner that's vegan and gluten-free and you're on the west side of the state (or willing to drive, and trust me it's worth it), then this is your place! Their Thanksgiving menu is filled with savory pies, tarts, and bread, but the real stars are their jaw-dropping desserts. Spoil yourself with creamy cheesecakes, sinful cinnamon rolls, or one of their amazing pies—apple, pumpkin, pecan—I don't know how you're going to decide! Their full menu of delights and prices will be released at the beginning of November, make sure you're following them on Instagram, so you don't miss it. 
other veggIe-frIendly places to check out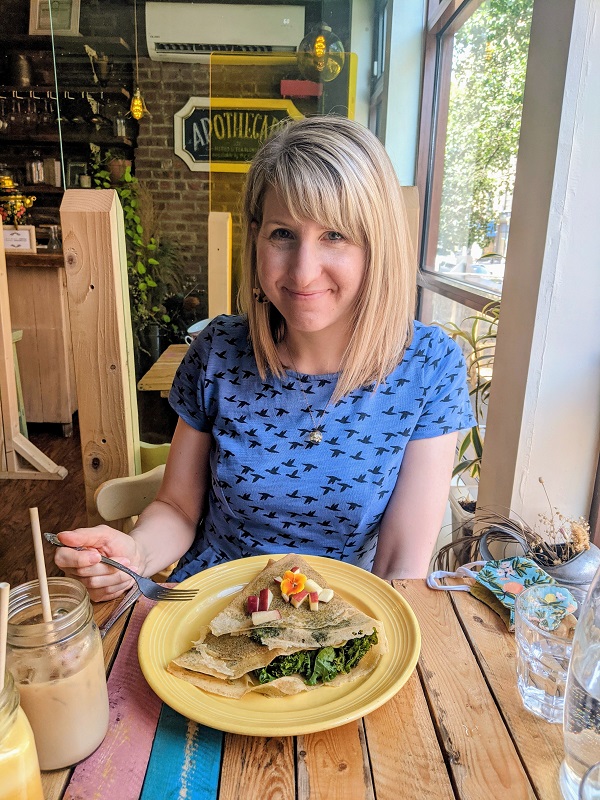 Hello! I am Rebecca Gade Sawicki, the Creator of Veggies Abroad, a vegan travel blog. My blog features vegan travel guides, tips and inspiration to explore the world. You can find my blog at https://veggiesabroad.com/ and follow my adventures on Instagram or Facebook @veggiesabroad