Creamy cheesy tomato sauce pasta
It was a blast to create a recipe using Good Catch's Fish-Free Tuna. I had never tried a plant-based seafood substitute like this before but I could easily see so many different uses for it. I definitely feel like it could be added pretty seamlessly to a whole variety of different meals.
Ultimately, I landed on sharing this super easy, quick to make, rich and creamy pasta and I am so so happy with how it turned out. If you are hungry, this will fill you up and leave you more than satisfied.
If you try this recipe and find yourself loving this fish-free tuna, check out the recipes from Good Catch for more suggestions on what exactly to do with it!
check out the recIpe vIdeo
1 T olive oil
1/3 sweet onion, chopped
2 garlic cloves, minced
1 tsp salt
1/2 tsp black pepper
1/2 tsp cayenne 
1 packet Good Catch Fish-Free 'Tuna'
1/2 large tomato, chopped
1/4 cup water
1/3 cup coconut cream
3 T nutritional yeast
1 serving of pasta (your choice)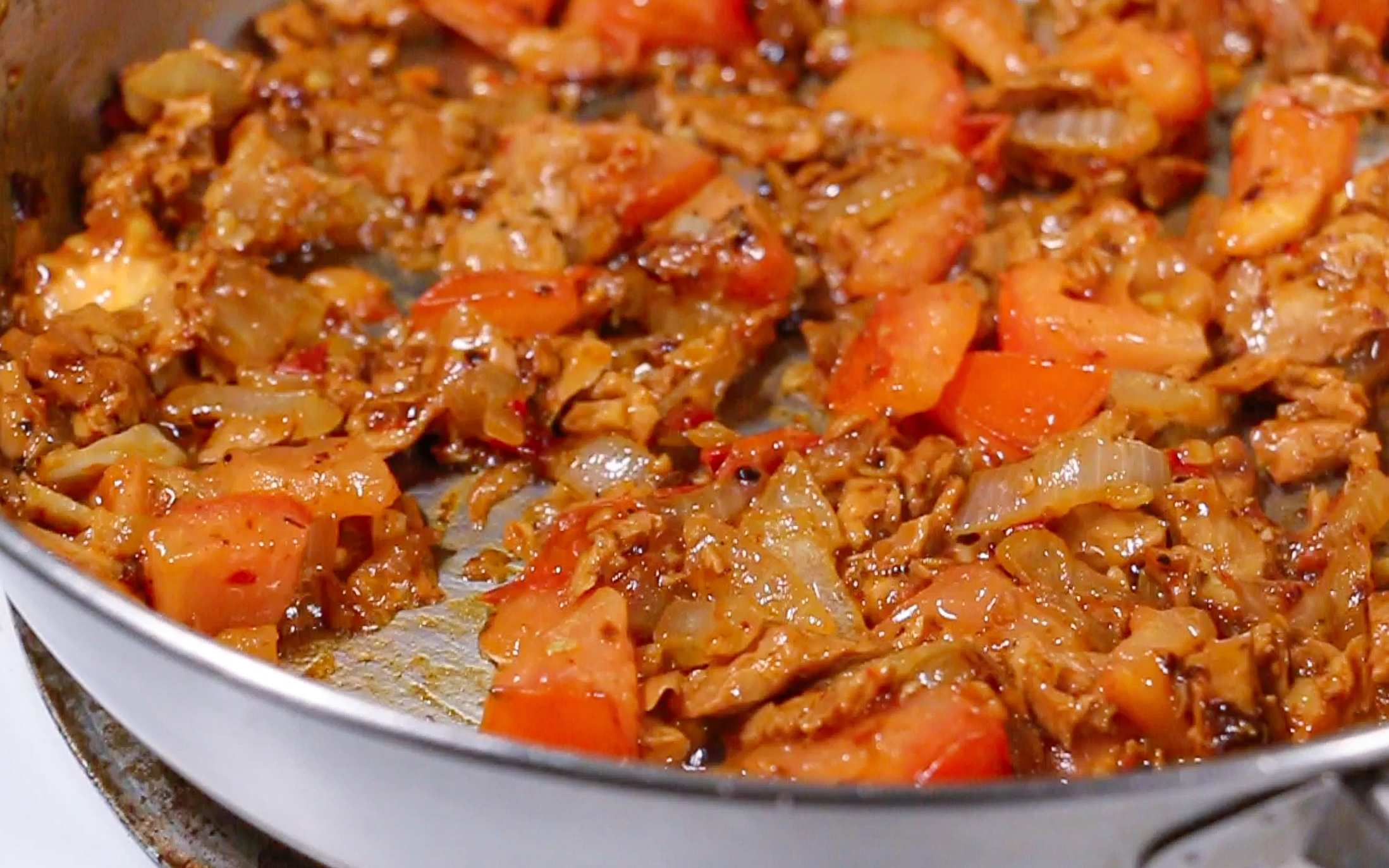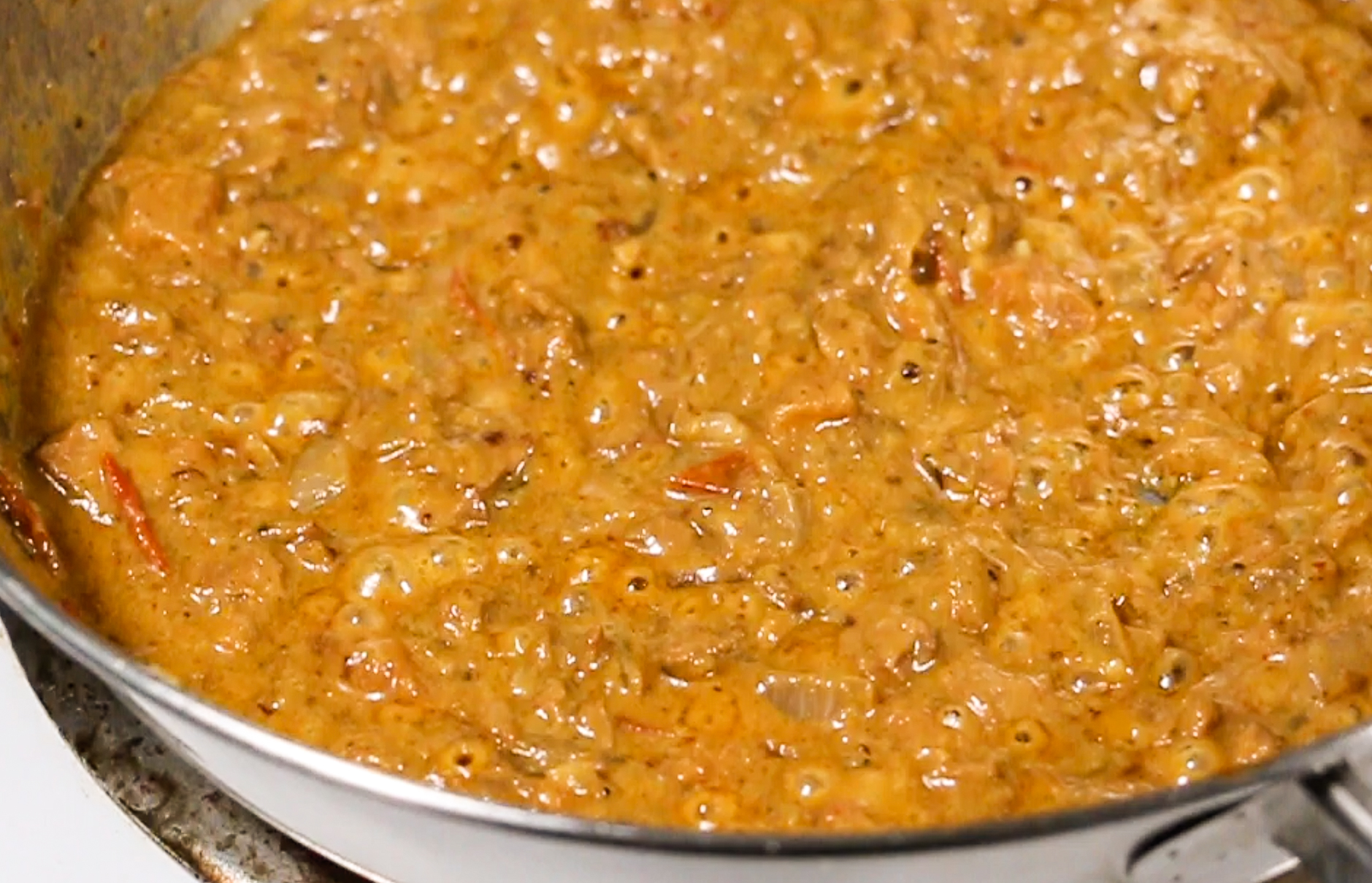 Prep the onion, garlic, and tomato.
 Set a large skillet/frying pan on medium heat.
 Add 1 Tb olive oil.
 Add the onion. Stir and fully coat in oil.
 Add the salt, pepper, and cayenne pepper. 
 Cook for a few minutes until the onions begin to brown.
 Add the minced garlic and set the heat to simmer. Allow this to cook until the onions and garlic have browned. But make to keep on eye on it so they don't burn!
 While the onions and garlic are browning, cook one serving of pasta*. I prefer a kind that has crevices the sauce can get stuck in, but choose whatever you like.
 Once the onions and garlic have browned, add one packet of Good Catch Fish-Free Tuna. I used the Mediterranean flavor but any of their flavors should work.
Mix everything together and allow the tuna to brown a bit for a couple minutes.
*Make sure to be checking on your pasta throughout and take it off the heat when it is done.
Now, add the chopped tomatoes to the pan and use the water they release to help deglaze the pan. (Similar to what we did with the Coconut Aminos in this recipe). Let the tomato cook down for a few more minutes.
Once the tomato has cooked down, add the water and then the coconut cream. Stir everything together and let it simmer for about five or so minutes until it begins to thicken.
Add the nutritional yeast and fully incorporate into the sauce. The nutritional yeast helps the sauce thicken as well.
Let everything thicken on simmer for maybe another five minutes, then it is time to stir in your pasta.
Add your cooked and drained pasta to the pan with your sauce and gently mix together so that the sauce fully coats the entirety of your pasta.
Serve yourself up a big bowl and enjoy!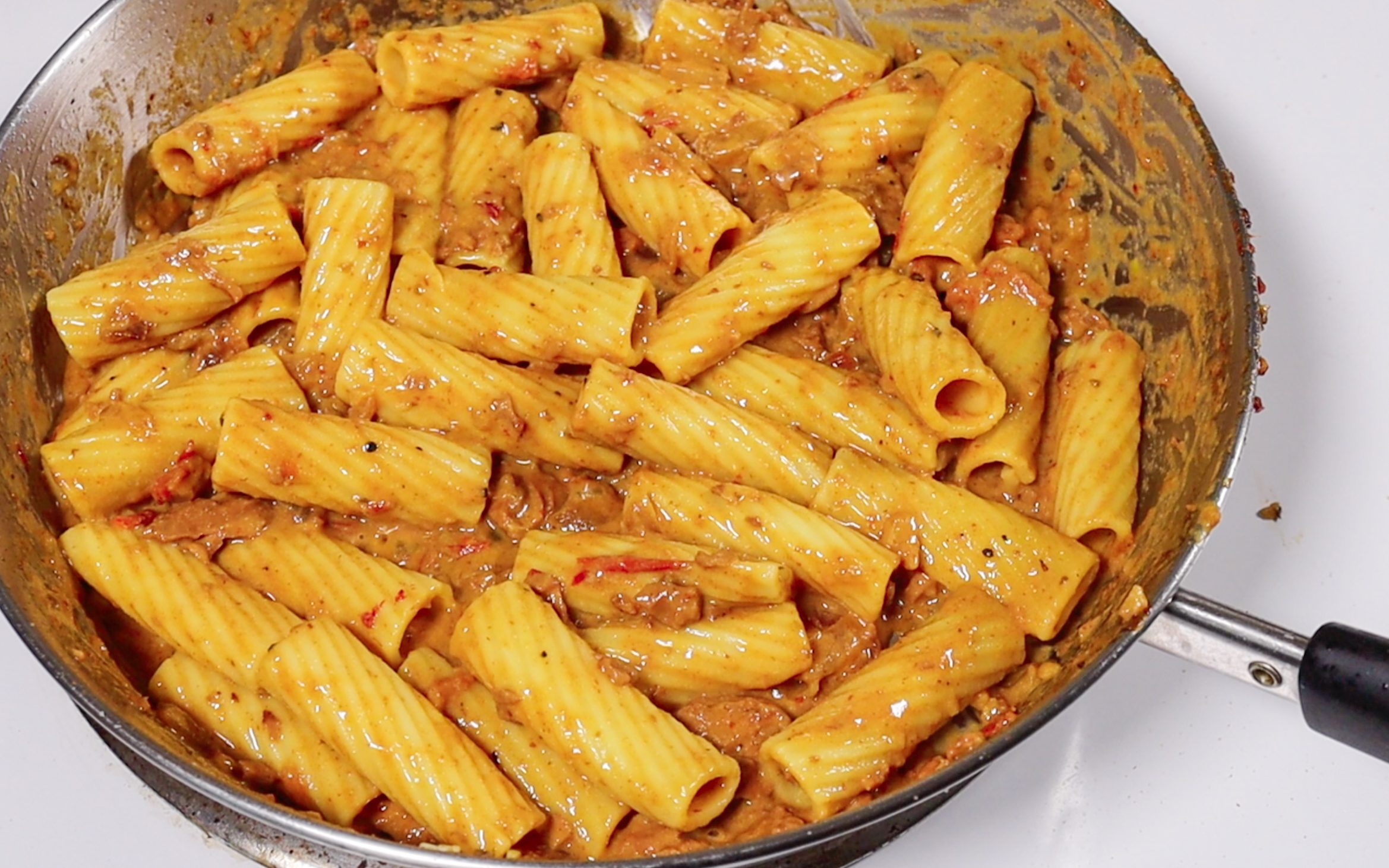 Let us know what you think!
Happy cooking! 🙂
more delIcous plant-based recIpes