sweet & spIcy wInter veg & tempeh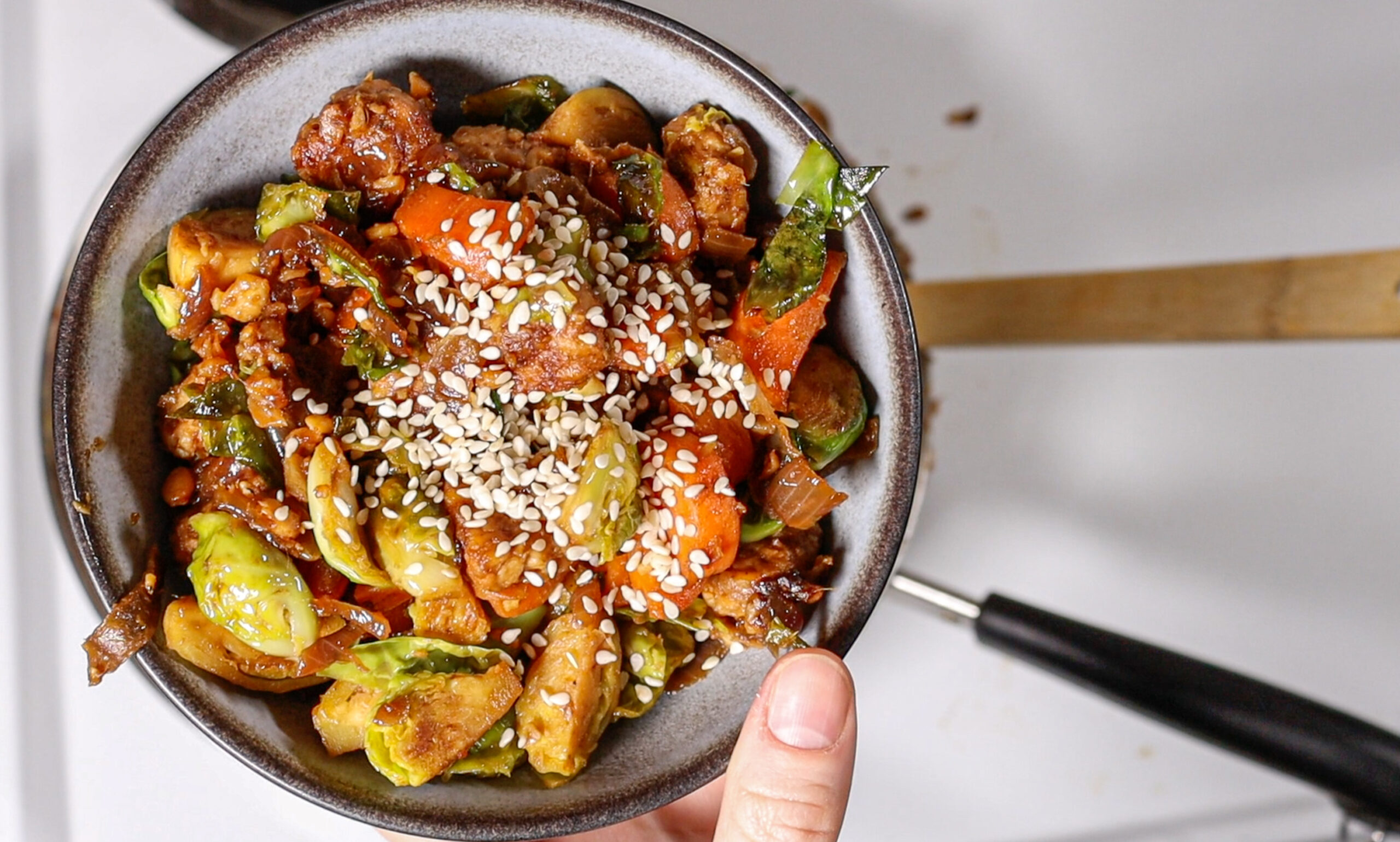 We ALL love a meal we can cook in only one pan. So, this is just that! Quick and easy cooking, quick and easy clean up, delicious delicious flavor. Not to mention the health benefits of the winter veg and the protein kick from the tempeh.
Win. Win. Win. !!!
check out the recIpe vIdeo
Health benefIts (fuel your body!)
Garlic – helps boost your immune system, can reduce blood pressure
Ginger – can treat nausea, can help combat chronic indigestion
Onion – helps control blood sugar, packed with antioxidants
Brussels Sprouts – full of fiber, can help reduce inflammation
Carrots – boosts eye health, supports heart health
Tempeh – contains probiotics helping with digestion, high in protein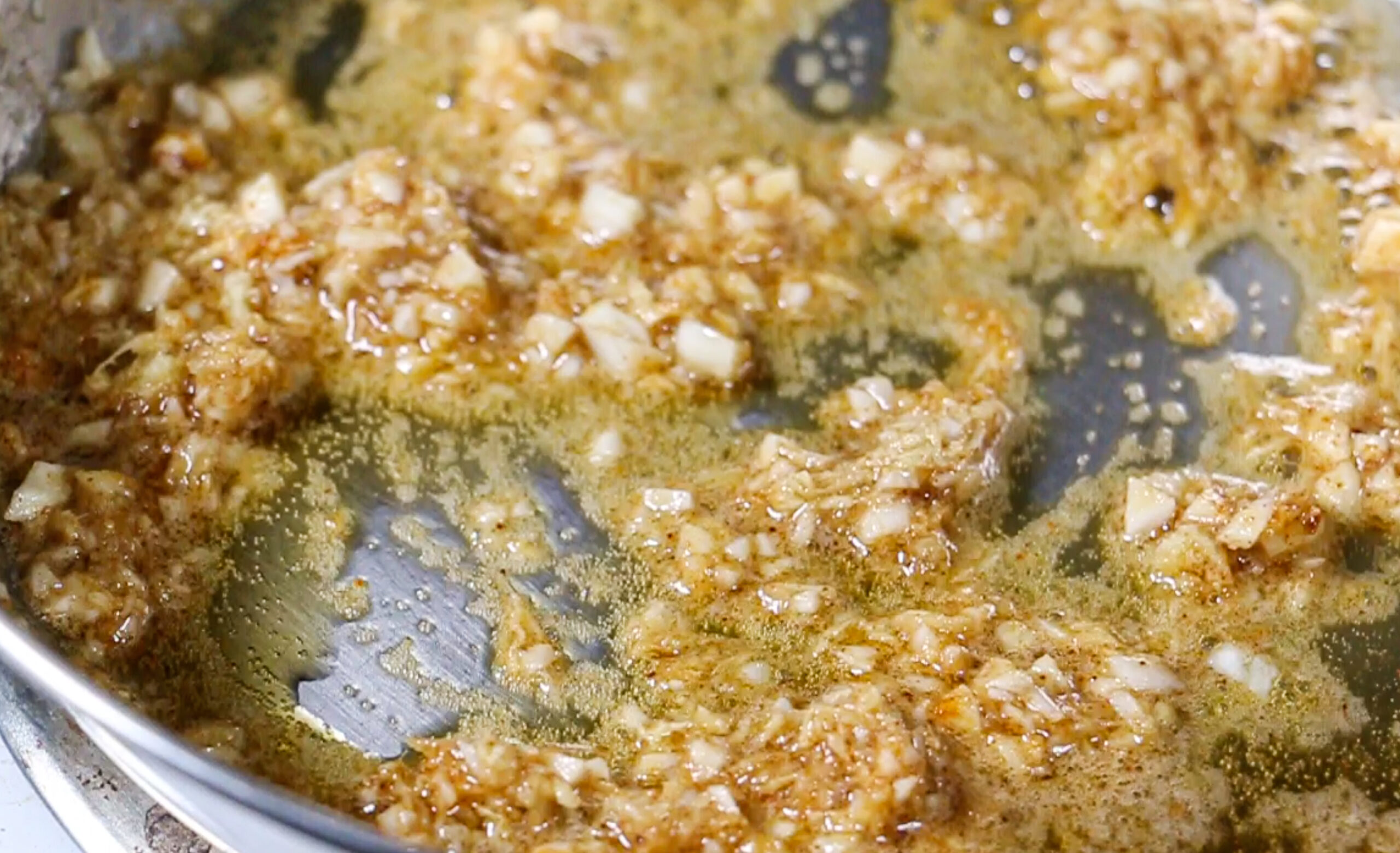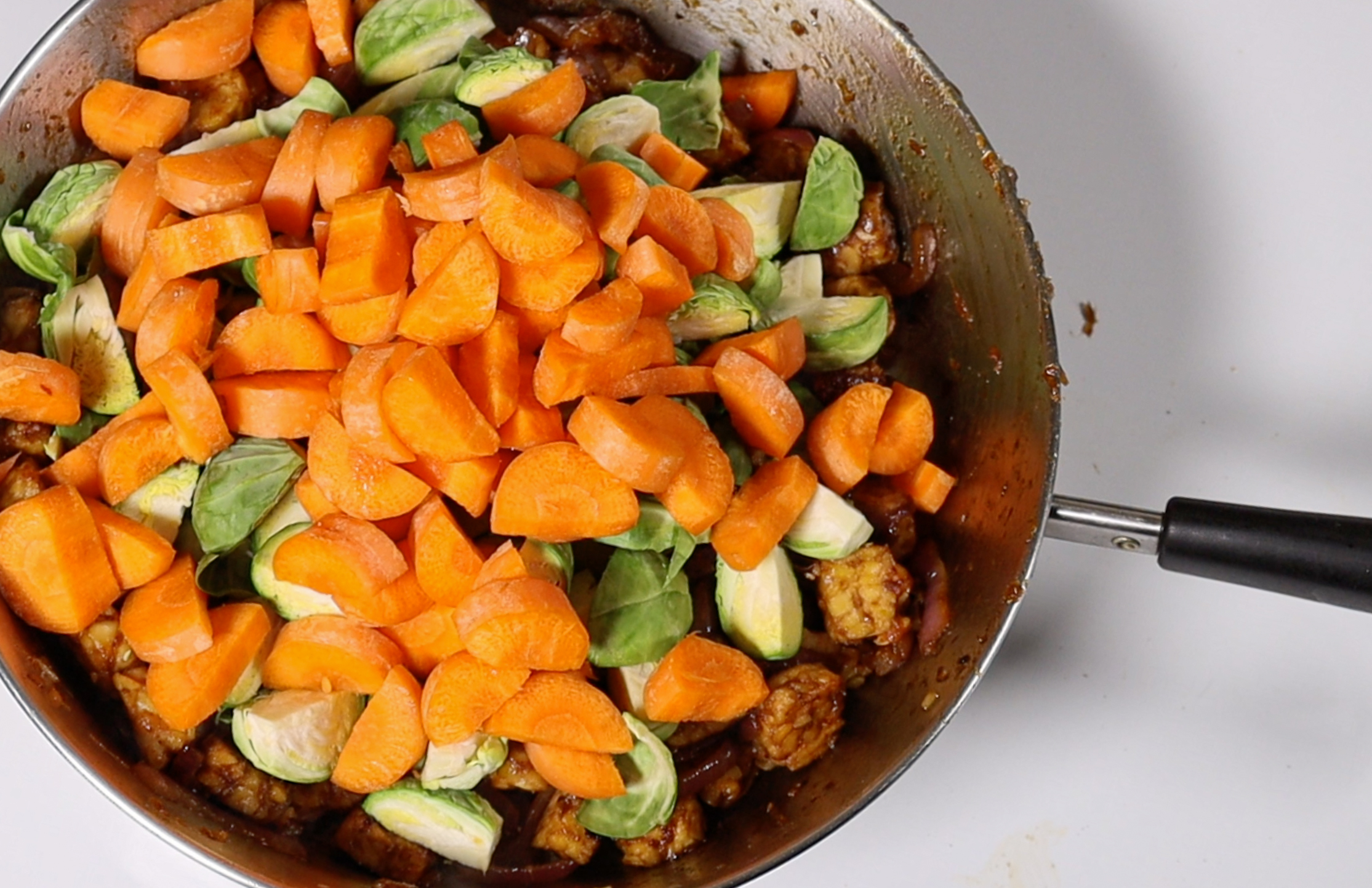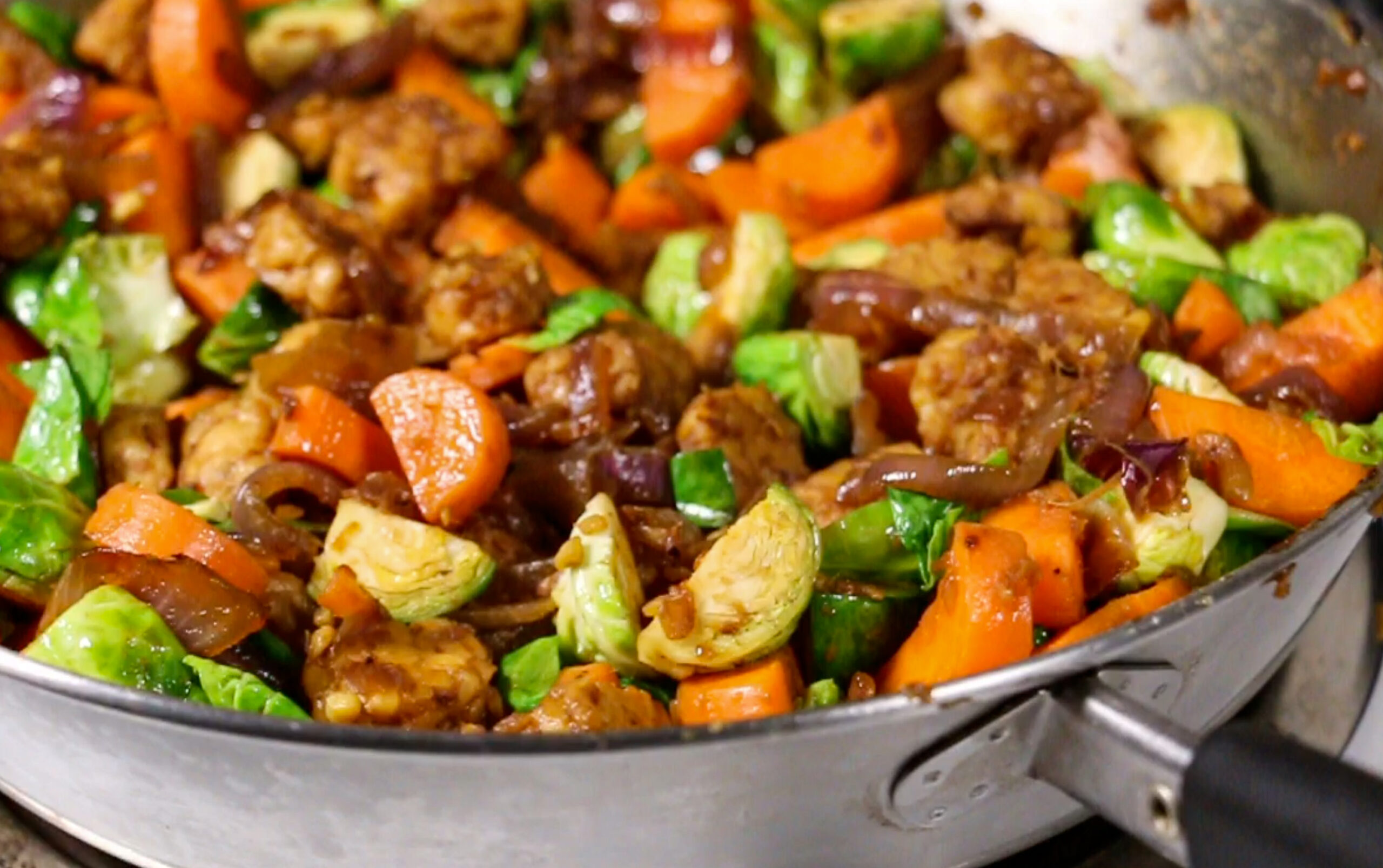 1 pack tempeh
1 large red onion, sliced thinly
12 brussels sprouts, quartered
2 large carrots, sliced
3 garlic cloves, minced
1 1/2 Tbs ginger, grated
1/4 tsp chili powder
3 Tbs toasted sesame oil
3 Tbs coconut aminos
salt & pepper to taste
Prep the garlic, ginger, onion, tempeh, Brussels sprouts, and carrots.
 Set a large skillet/frying pan on medium heat.
 Add 2 Tbs sesame oil (save the other tablespoon for later).
 Add garlic, ginger, and chili powder. Stir and let simmer.
 Add the onion and stir to fully coat with sesame, garlic, ginger mixture.
 Cook the onions until translucent. Stir every minute or so.
 Add the chopped tempeh and fully incorporate into the onion mixture.
 Cook until tempeh becomes slightly browned (about 4 minutes).
 Stir in 2 Tbs of coconut aminos (save the other tablespoon for later). 
Allow the coconut aminos to help you deglaze the pan. Use that liquid to scrape off all the brown flavor bits that have stuck to the bottom.
Let onion, garlic, ginger, tempeh mixture to cook about 5 minutes longer with the coconut aminos serving as a marinade. Stir every minute or so.
Add Brussels sprouts and carrots. Stir into dish so everything is coated in sauce.
Add salt & pepper to taste at any point.
Let cook for about 15 minutes until the Brussels sprouts and carrots become soft and look almost done. Continue to stir throughout so everything is cooked evenly.
About 5 minutes before the veg looks fully cooked, add the last tablespoon of sesame oil and coconut aminos and stir into the dish, fully coating everything.
Spoon into a bowl and top with a few sprinkles of sesame seeds.
Enjoy 🙂
*The brown stuff stuck to the bottom of your pan is flavor gold! That is the good stuff so do your best to scrape it off when adding the liquid coconut aminos. As long as it is brown as not black and burning, you definitely want to keep it and stir the deep flavor into your dish.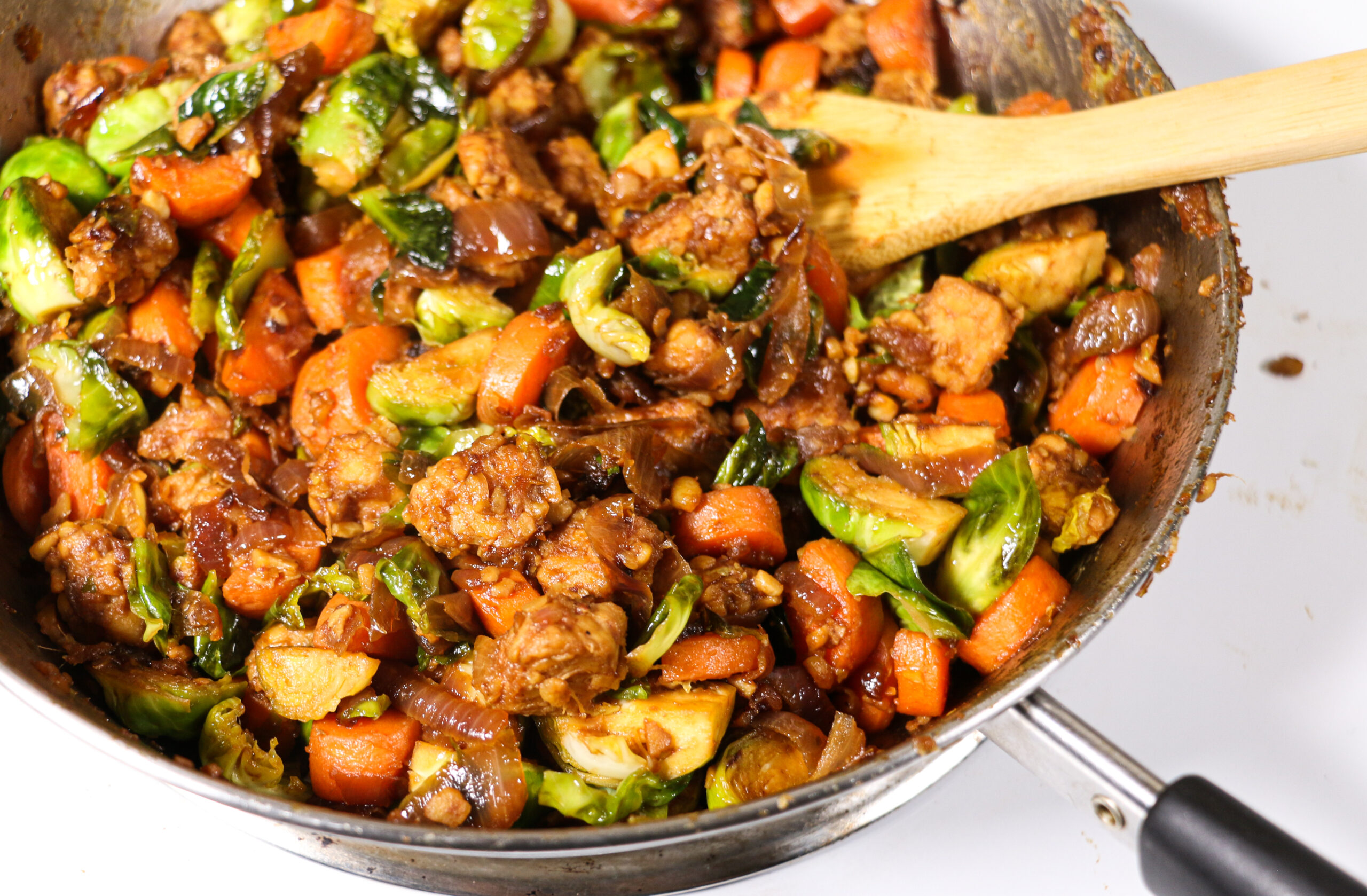 Let us know what you think!
What are your favorite foods to stir fry?!?
Happy cooking! 🙂