easy plant-based shoppIng at kroger
guest blog by the vegan Mary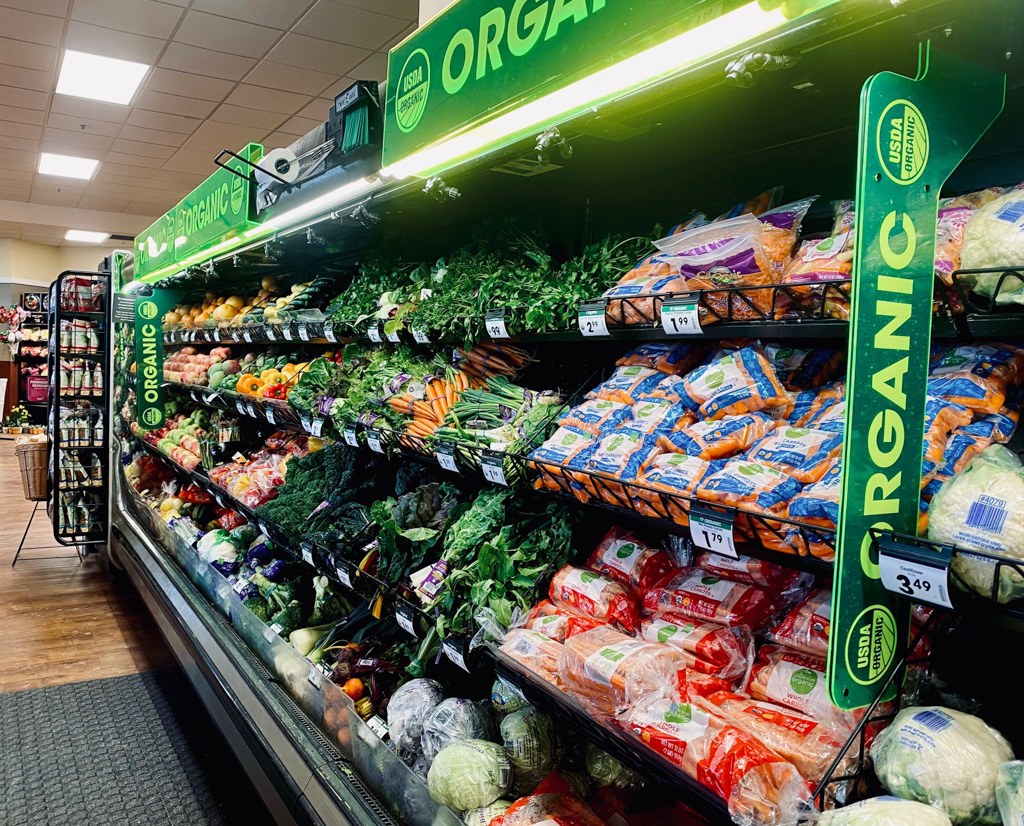 If you live in Michigan, you have probably visited Kroger a time or two. With some 120+ locations across Michigan, Kroger stores can be found in suburban and metro areas, alike. 
"Fresh for everyone" – Kroger's tagline – is meant to depict its commitment to providing fresh and affordable food to all, and it means business! You can tell instantly, as most Kroger store entrances greet you with a vast and colorful array of fresh produce staples. Year-round favorites such as tomatoes and bananas are joined by seasonal specialties like corn on the cob and pumpkins. Also available, an ever-growing selection of organic offerings, including most of the professed 'dirty dozen' such as strawberries, spinach, apples, grapes, kale, and tomatoes. Unfamiliar with the term? The 'dirty dozen' is an annual list published by the Environmental Working Group – a US-based nonprofit activist group – highlighting the most pesticide-contaminated fruits and veggies in the US. So this vegan tries to buy organic for these items whenever possible.) 
Kroger's broad-minded approach to grocery fare goes well beyond produce, showcasing everything from international eats to baking staples, wines to sushi. What you may not realize is the vast array of plant-based items that Kroger carries across each of these categories; highlighted in great part thanks to its Simple Truth™ brand.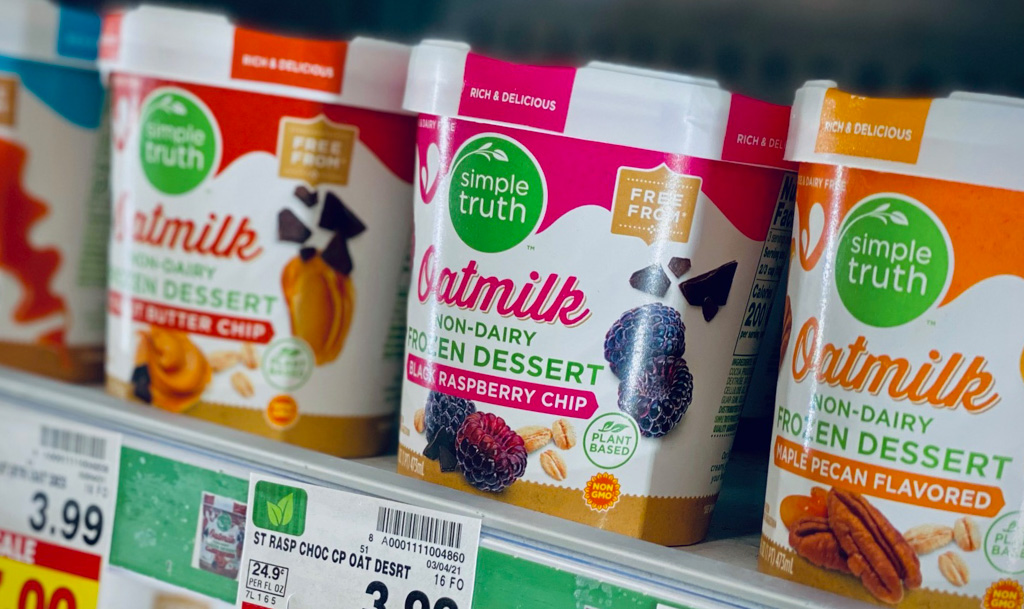 Spanning across dozens of product categories, from snacks to staples, Simple Truth™ and Simple Truth Organic™ products promise they are "free-from" over 100 artificial preservatives and ingredients. Nasty additives like Aspartame, antibiotics, high-fructose corn syrup, nitrates, parabens, trans fatty acids, and a host of other unpronounceable polysyllabic ingredients proven to be pretty detrimental to one's health. And all of this goodness at reasonable prices. What we love even more? These "free-from" products are all clearly marked with the brand's green circular logo, making thoughtful grocery shopping a breeze! 
And vegans rejoice! Kroger has now expanded this conscientious food line to include Simple Truth Plant-Based™ – a line of vegan-friendly eats for those prioritizing health, seeking a smaller environmental footprint, and/or harmonizing with animal friends. This new line makes vegan grocery shopping even more accessible (not to mention a bit more affordable) for everyone. And that, fellow vegans, is something to celebrate. Some of our favorite Simple Truth™ finds?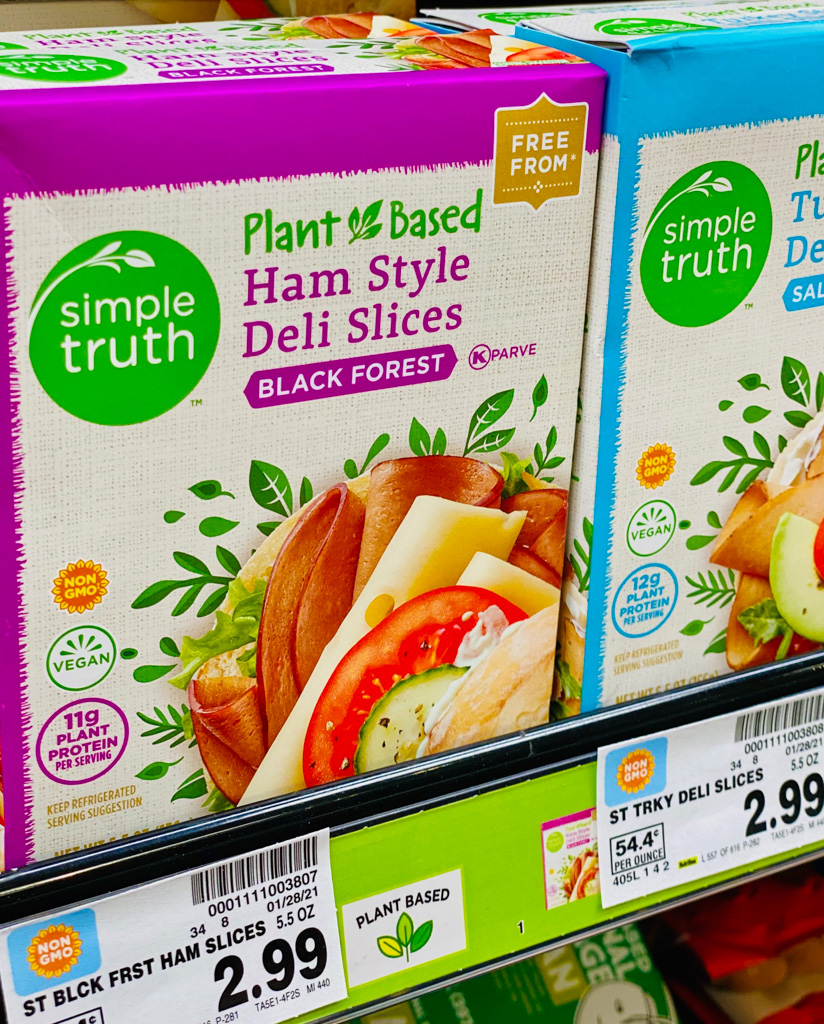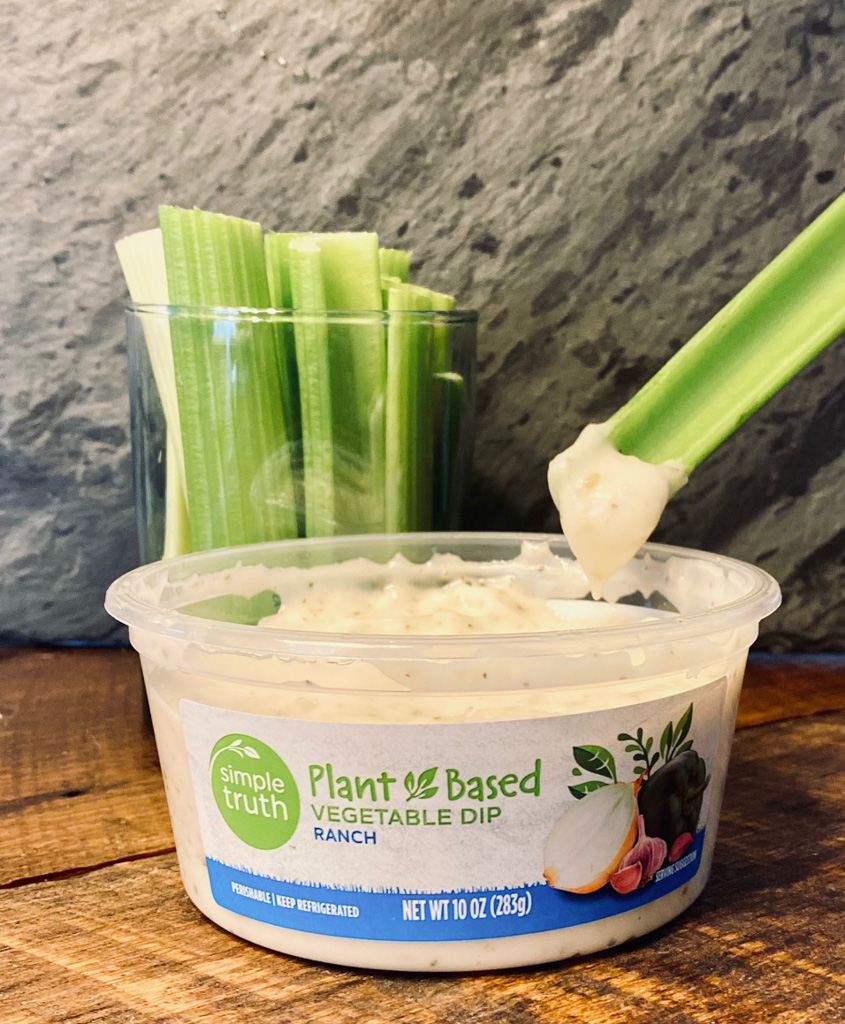 Plant-Based Black Forest Ham Style Deli Slices: $2.99 
Plant-Based Chocolate Chip Cookie Dough: $2.99 
Plant-Based Tzatziki Dip: $4.99 
Plant-Based Vegetable Dip: $2.99 
Non-Dairy Sour Cream: $3.79
Plant-Based Caesar Dressing: $3.99 
Ancient Grain Minestrone Soup: $7.99 
Oatmilk Non-dairy Frozen Dessert (maple pecan is our fav): $3.99 
In addition to these Simple Truth™ branded plant-based items, Kroger carries a host of our favorite and most reliable vegan brand names: Daiya, Silk, So Delicious, Earth Balance, Veganaise, Gardein, JUST Egg, and Impossible Burger… and all at the lowest prices in town.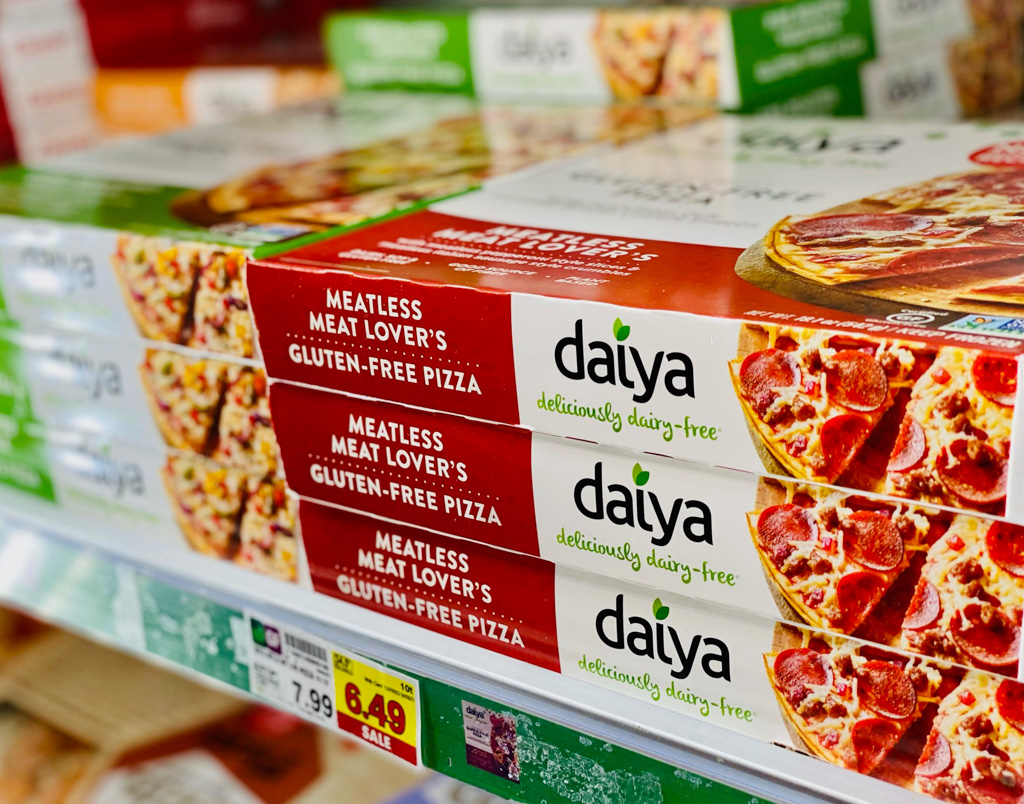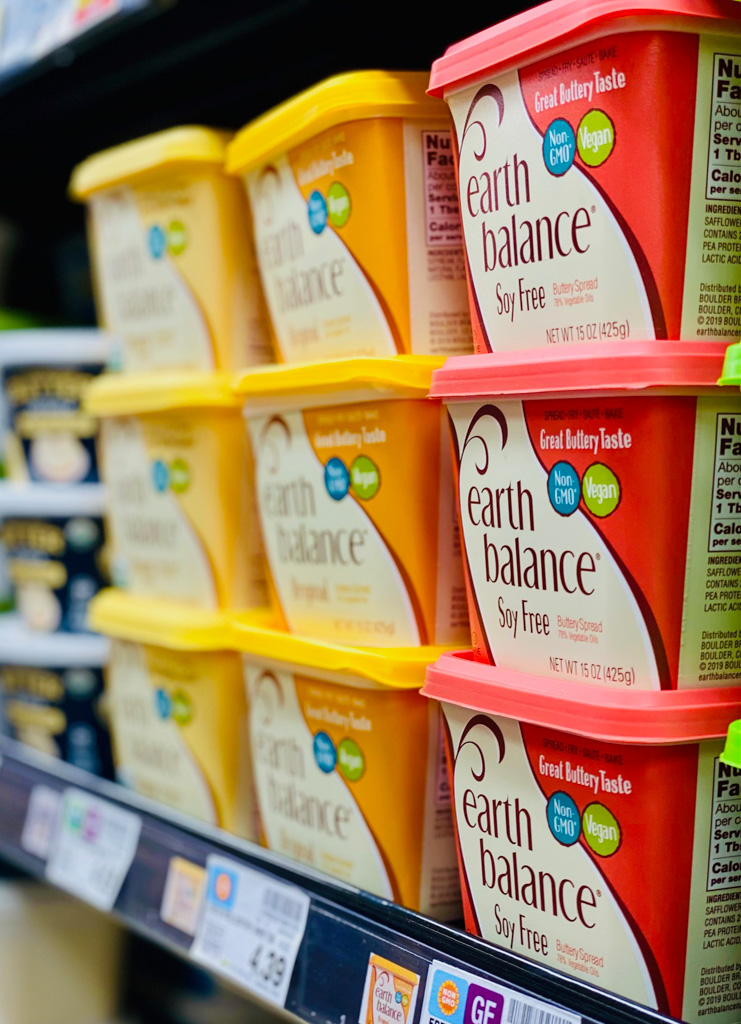 Many of the aforementioned vegan brands can be found in the designated "Nature's Market" areas within the stores, making it even easier for those with an eye toward organic or health foods to shop with ease. Naturally, this particular section houses scads of brilliant vegan-friendly choices ranging from baking staples like Bob's Red Mill flours and nut meals to Annie Chun's ready-to-enjoy gourmet Asian cuisine. Other boutique-like vegan-friendly finds? MaraNatha raw almond butter, Amy's dairy-free mac & cheeze, RightRice, truRoots grains, and specialty chips and health bars as far as the eye can see.
As veteran vegans know, the world of international foods offers a host of flavors; and as they say, variety is the spice of life. You can easily find the flavors of Latin America, Asia, and Italy in the aisles of your local Kroger. Trying Teriyaki tonight? They have half a dozen sauces! How about organic red miso? Hot Chinese mustard? Lemon basil simmer sauce? Ghost pepper salsa? Kroger has you and your wandering palate covered. And the global food offerings don't stop at sauces. We find everything from rice noodles to black lentils in these flavor-packed aisles.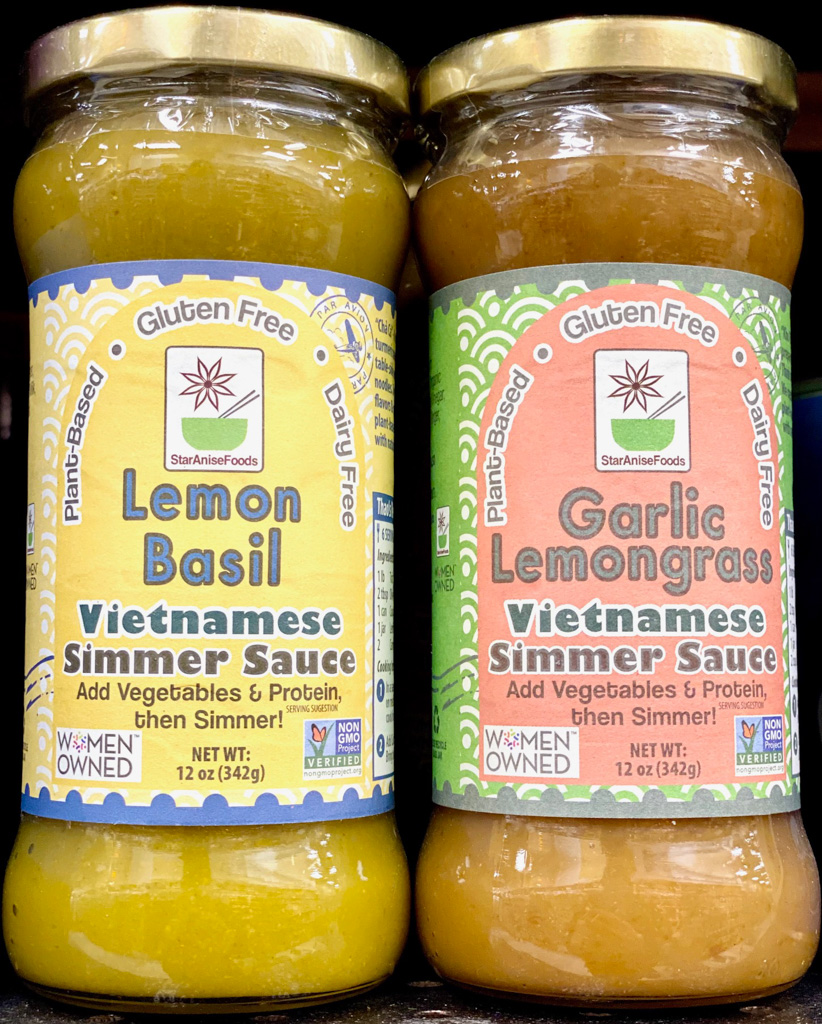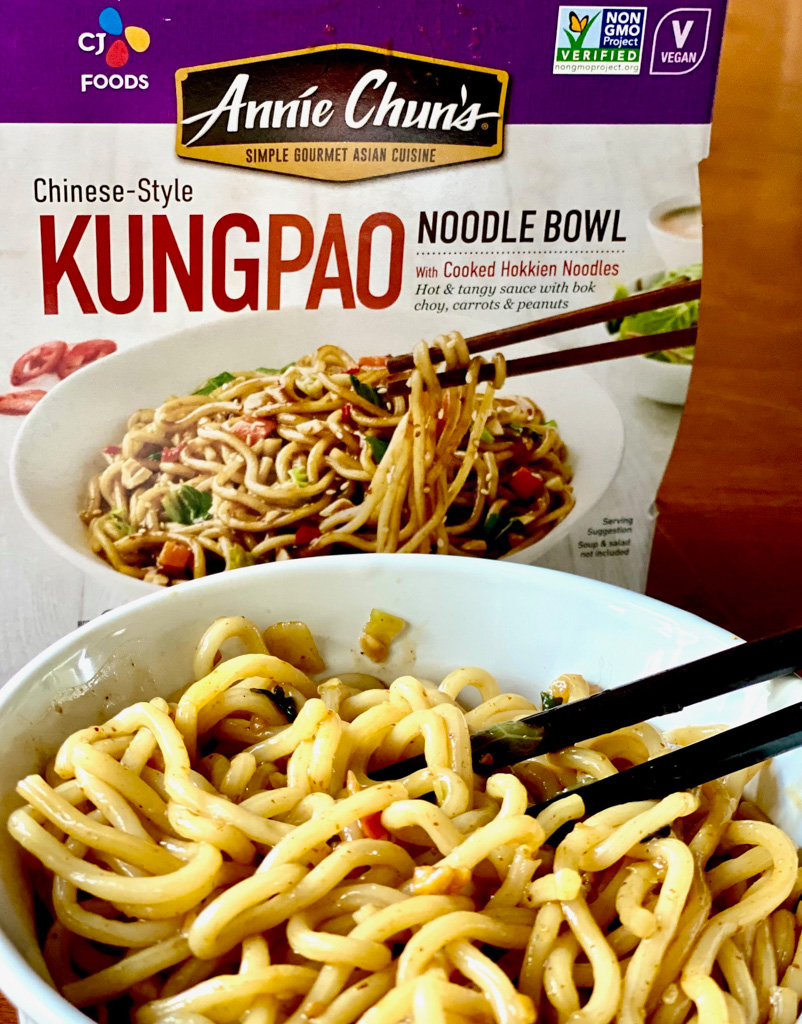 While most wouldn't equate any deli section with scrumptious veg fare, Kroger sure does. What would you say to freshly prepared sushi?! Routinely offering vegetarian rolls and veggie dumplings, this is the perfect grab-and-go option for a quick lunch or easy dinner. Coming in a close second? The international olive bar! While now offering pre-packed eats (rather than the pre-Covid buffet style), we find vegan cheese board accouterments galore: sun-dried tomatoes, roasted garlic and herb mushrooms, and yes – olives of any variety or preparation!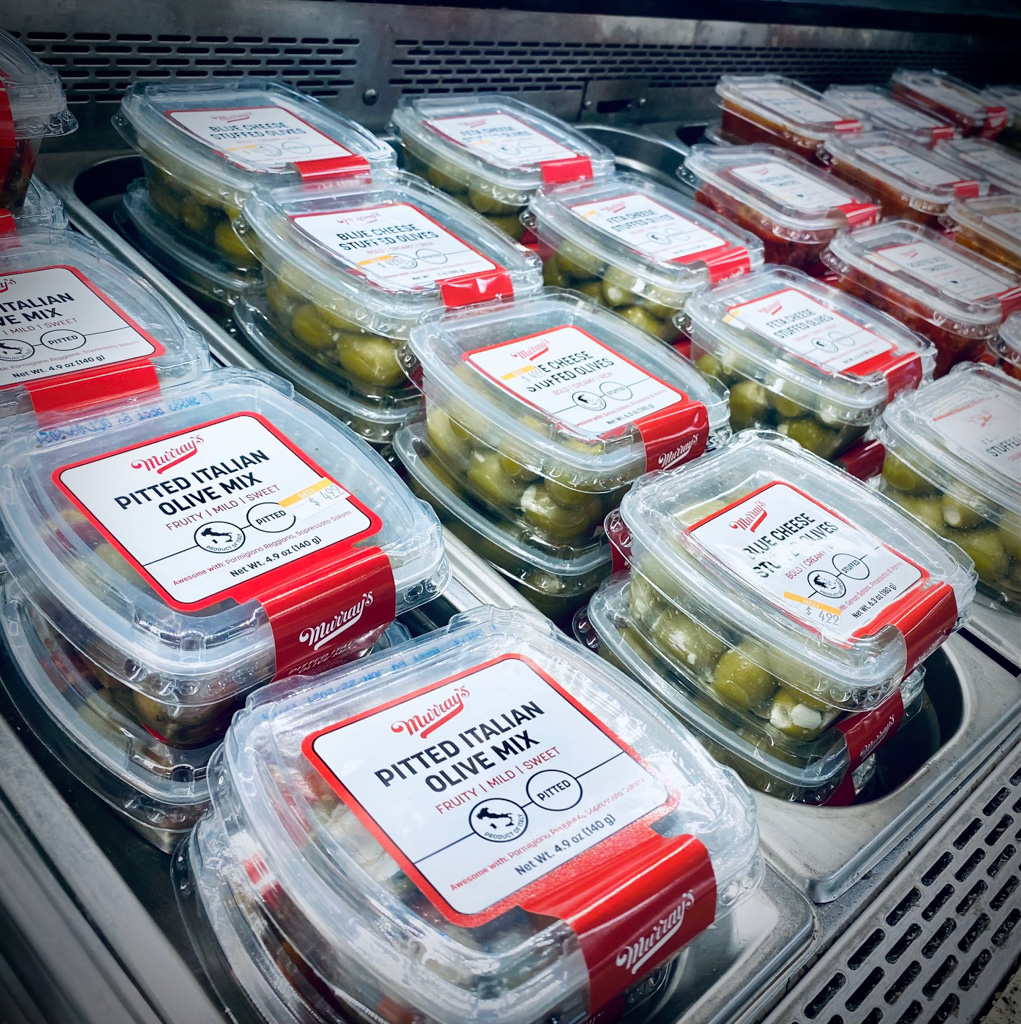 And readers, this is to say nothing of the vast array of 'coincidental' vegan finds throughout the store. We love the ease of finding fun vegan items to splurge on (since they aren't the most nutritious): Cracker Jacks, Lays BBQ Potato Chips, Marie Callender's Dutch Apple Pie, Pillsbury Crescent Rolls, Oreos, Pepperidge Farm Puff Pastry, Jello-O Instant Pudding, Ritz Crackers, and good ol' Cap'n Crunch Peanut Butter Crunch to name only a few. 
While we are splurging, check out Kroger's wine selection. It may surprise you with many vegan-friendly vintners such as: Decoy, La Crema, and DAUO, along with several vegan-friendly labels: Bogle Cabernet Sauvignon, 7 Deadly Zins, Kendall-Jackson Vintner's Reserves, and Santa Margherita. (And pro tip – you can get 10% off when you purchase four bottles or more. Who doesn't love to save after all?) 
Happy Krogering!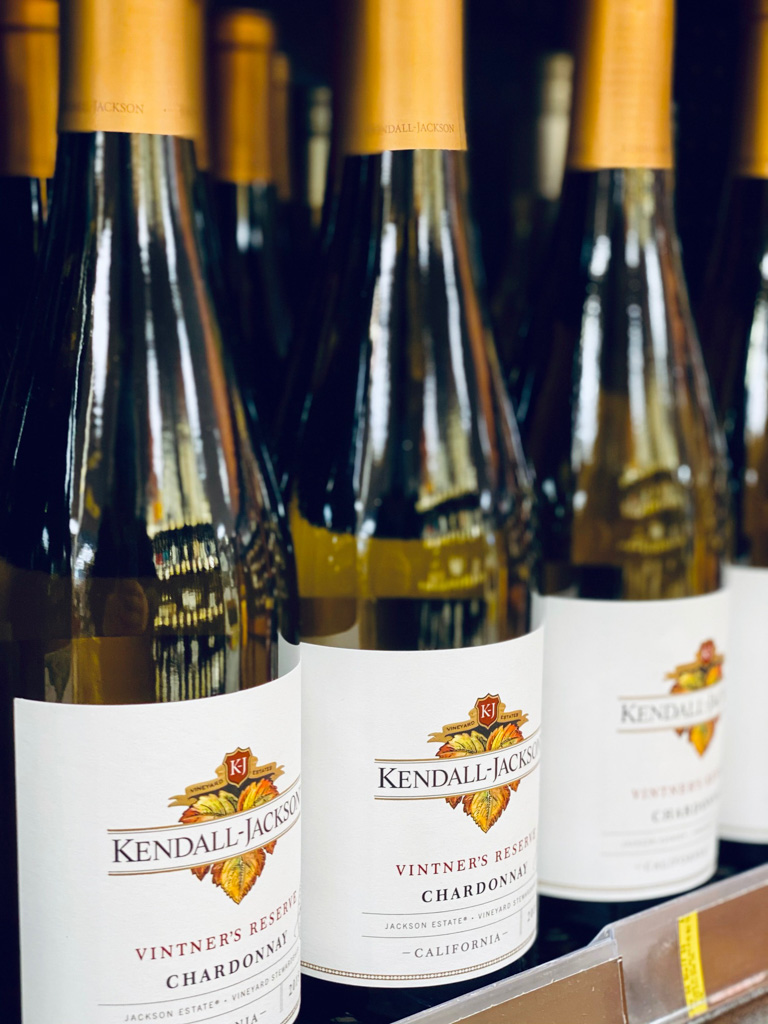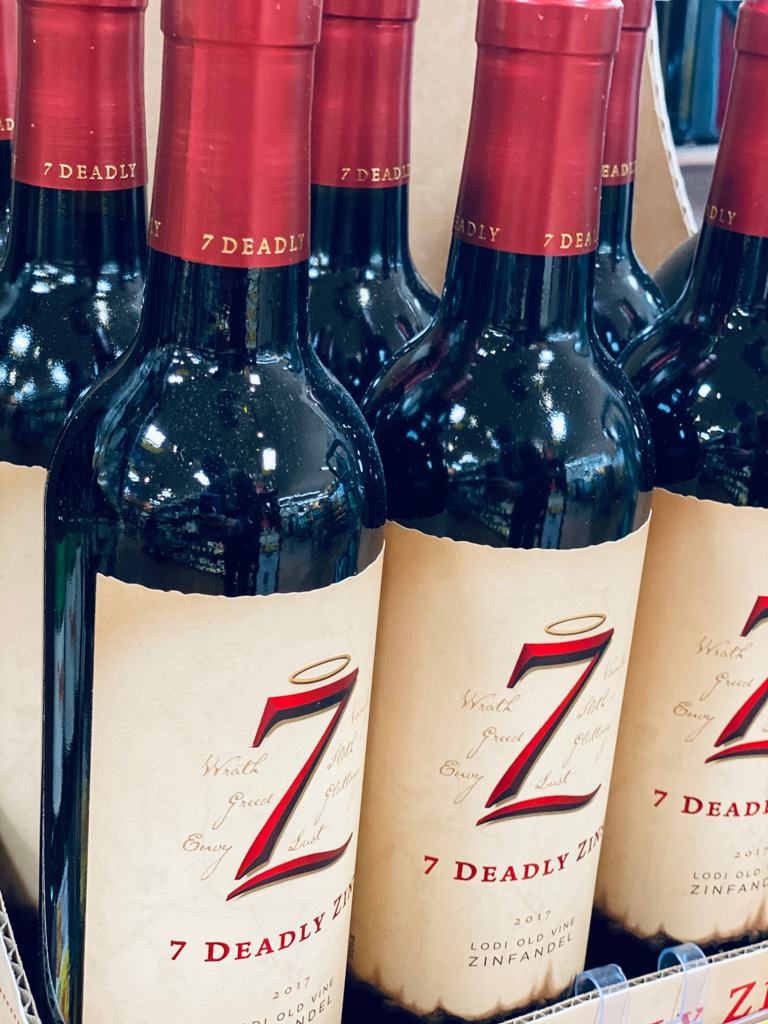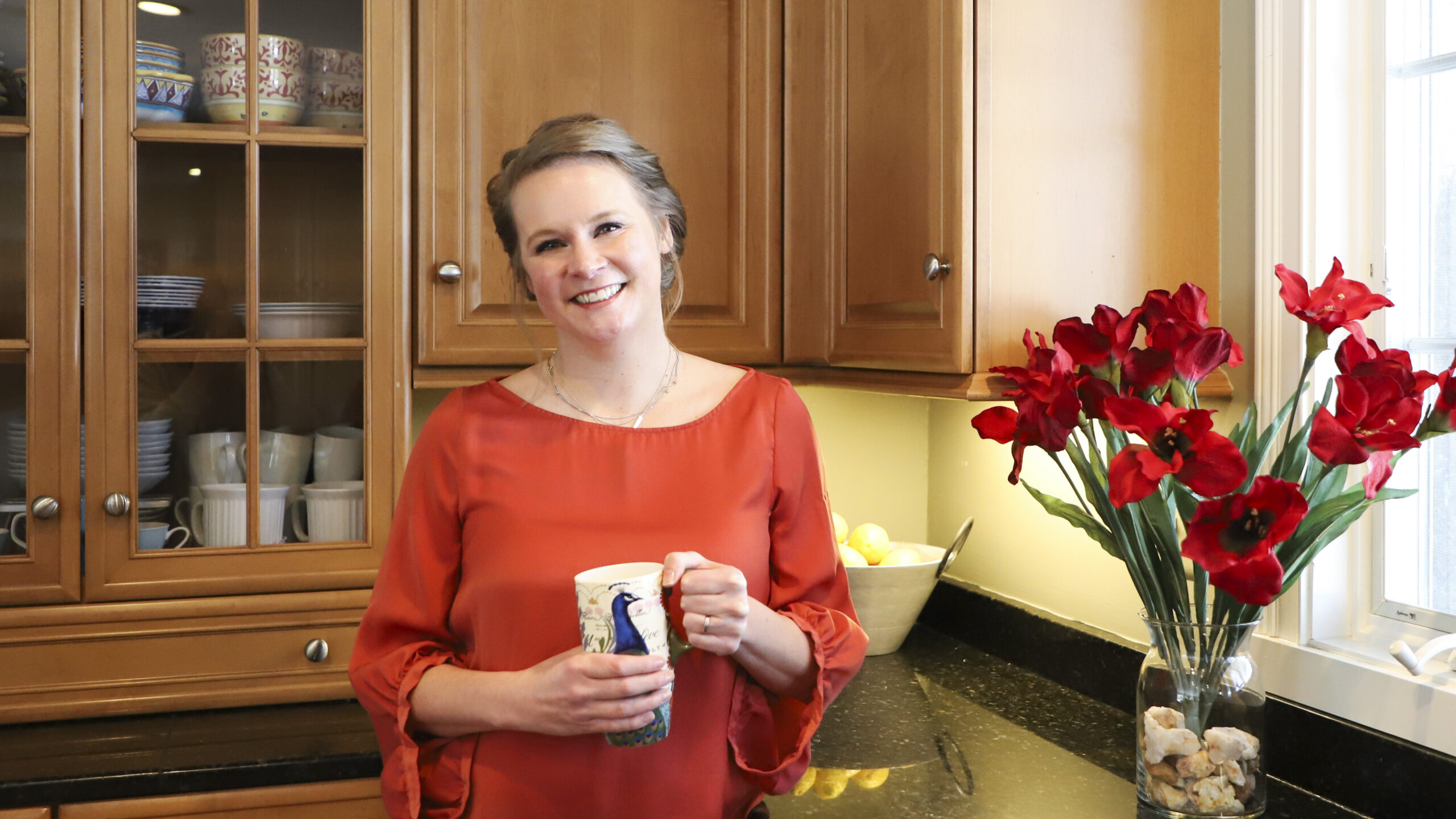 The Vegan Mary is a plant-based consultant, connoisseur, and writer, based in Oakland County. Mary holds a certificate of Plant-Based Nutrition from Cornell University, as well as a Master's degree in Business. Her continuing education includes multiple food and nutrition courses at Harvard and Stanford Universities. She spent the last two decades as a marketing executive before turning her sites and her experiences to vegan consultancy. TVM services clients across the US. When she's not cooking (or eating!), her passions include physical fitness, reading, and traveling. Find her on Instagram @the.veganmary and on Facebook @therealveganmary.