farm to foLk: a glImpse at folk detroIt'S sustaInabIlIty efforts
guest blog by the vegan Mary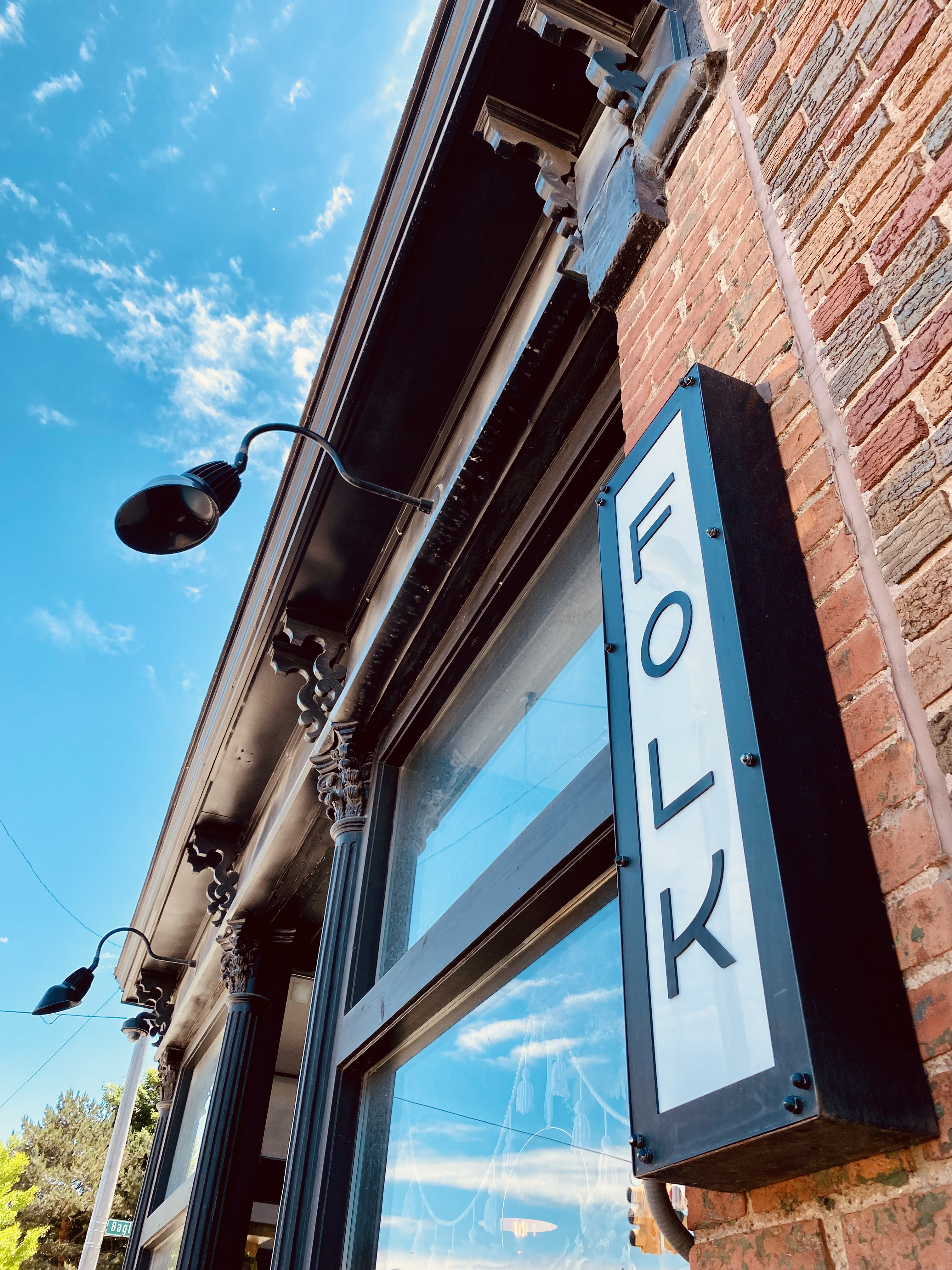 The Sustainability Series seeks to shed light on Michigan establishments that focus not only on providing authentic farm to table experiences, but those which also offer a holistic approach to sustainability throughout their restaurant practices. While not all restaurants featured in this series will be exclusively plant-based, we have chosen to feature them for their steadfast sustainability efforts and thoughtful plant-inclusive menus.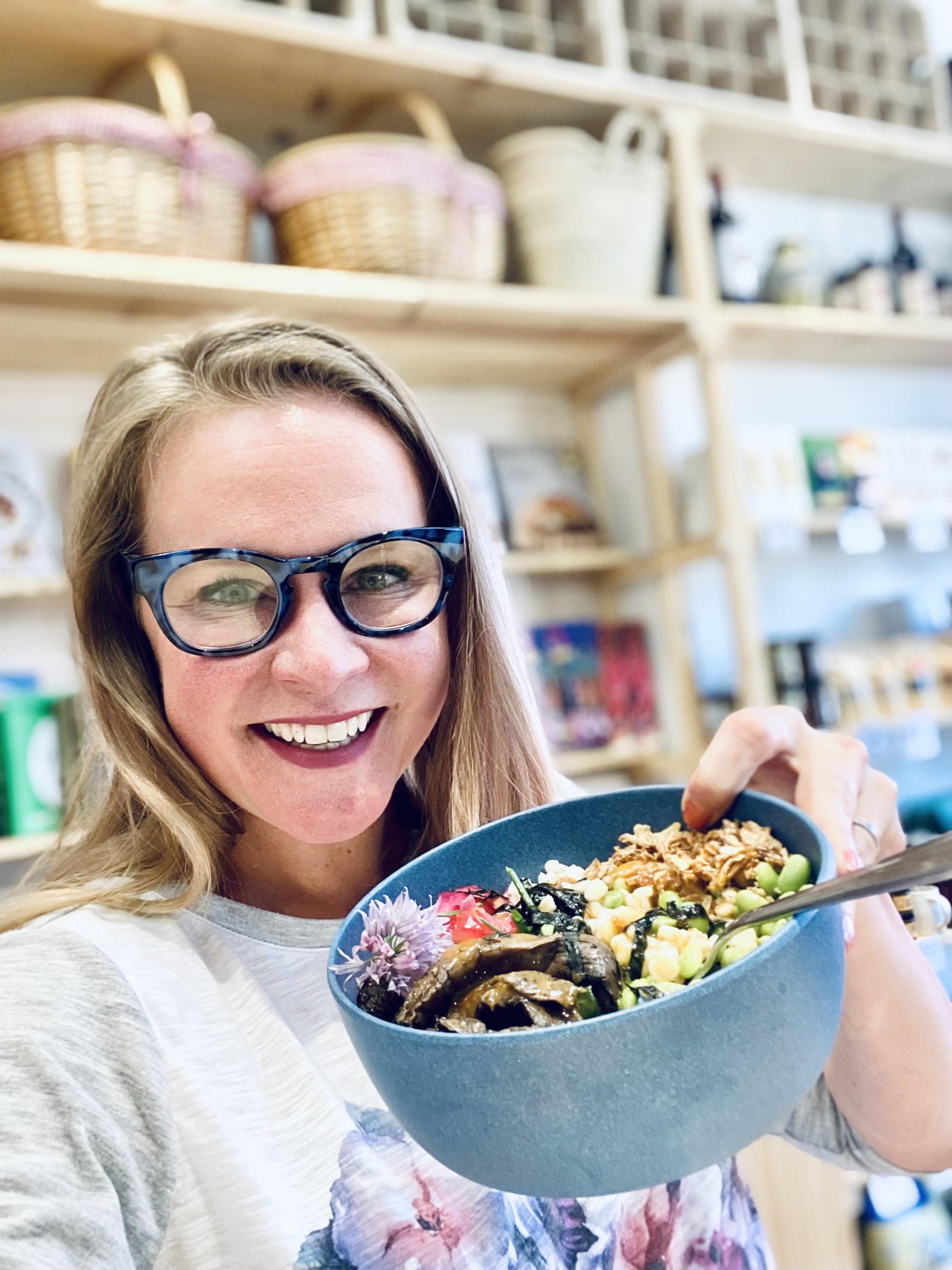 Folk's story starts with the humble tomato. 
When Rohani Foulkes moved to Detroit in 2012, she tried to source a fresh, local tomato from a local grocery. Her efforts were met with poor results; not only was this fruit difficult to find, those she could track down were seriously lacking in flavor. As a native-born Australian, Foulkes was unaccustomed to the seasonal availability of Michigan's produce and astonished by the lack of wholesome grocers downtown. This lead the classically trained chef and food educator (Foulkes holds a master's in education and policy development) to help develop the concept of The Farmer's Hand, a farm stand providing locally sourced produce to Detroit's Corktown neighborhood (and the precursor of sorts to what we now know as Folk Market and Café).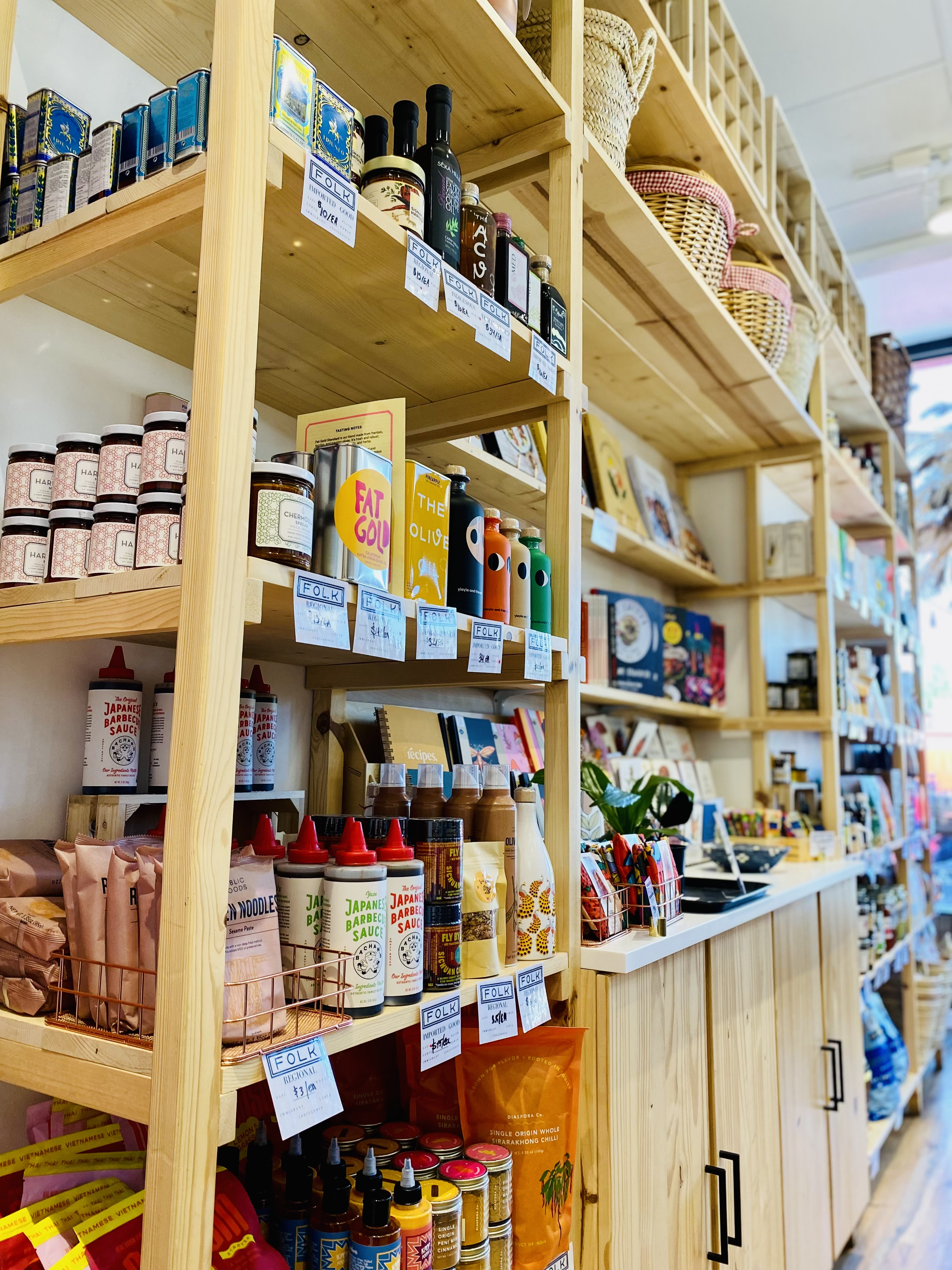 Opened in 2018, Folk served as a gathering space and restaurant for two years before the realities of the pandemic hit home. Big changes ensued: Foulkes' business partner left, the once team of a dozen shrank to two, and Folk pivoted from a full-service restaurant to neighborhood market and café (reducing the inside seating capacity from a comfortable 24 to a cozy eight). 
Foulkes readily acknowledges and appreciates the momentum toward plant-based eating, and as such is offering more vegan-friendly provisions in the market and on the café menu, as a strategic imperative moving forward. The highly curated marketplace features carefully-selected products from around the world; all of which are labeled with the story of their origin, be it imported, Michigan-made, supporting minority-owned business, or made in-house. The plant-based offerings abound, making time spent perusing the marketplace's shelves not only bountiful, but highly enjoyable. From exotic oils and gourmet sauces, to bio wine and specialty snacks, the marketplace serves as a lovely and eclectic backdrop to the café itself. Tasty finds like Big Spoon almond butter bars, Date Better chocolate dates, Karma popped water lily seeds, and Folk-made trail mix will have your reusable bags full and your belly happy.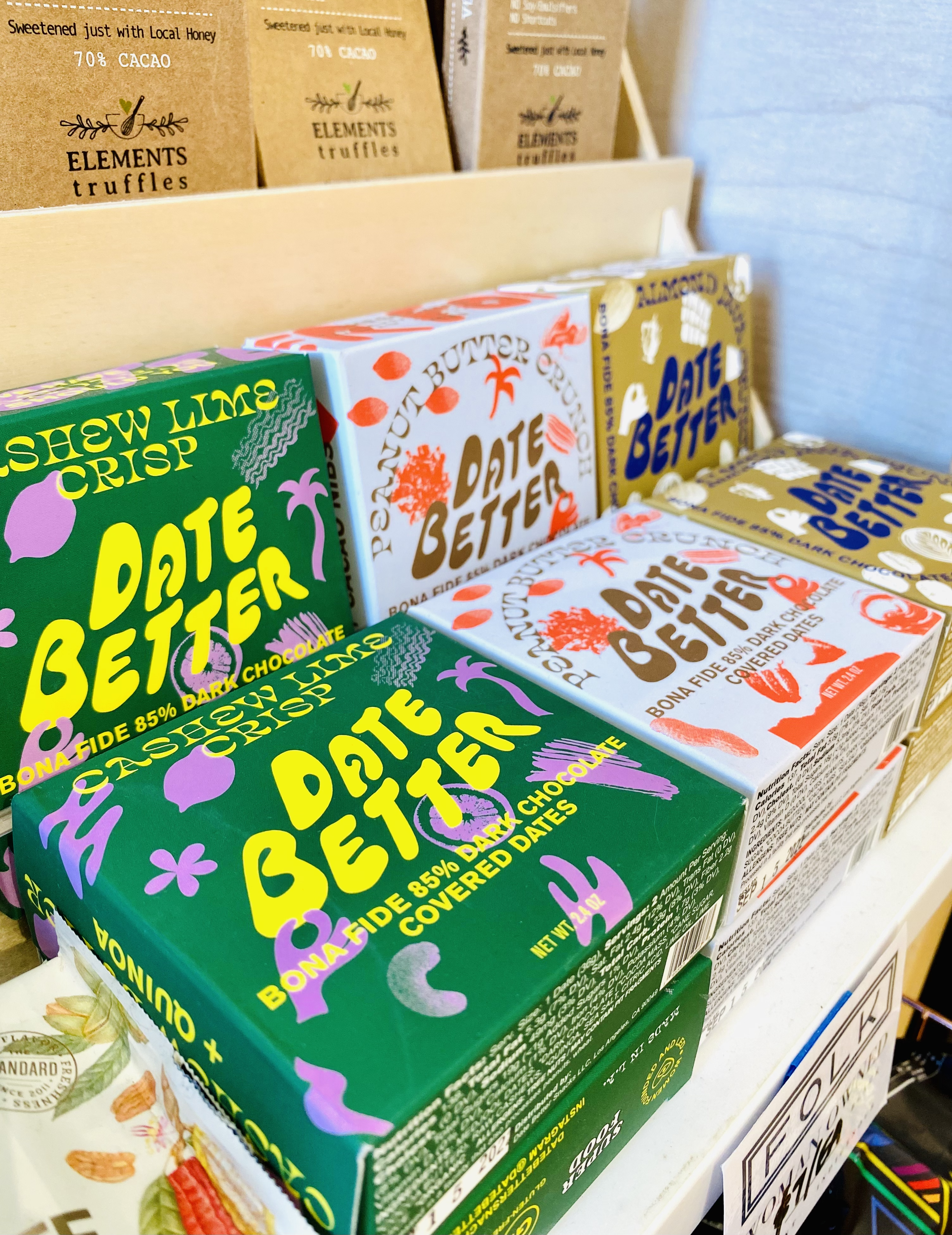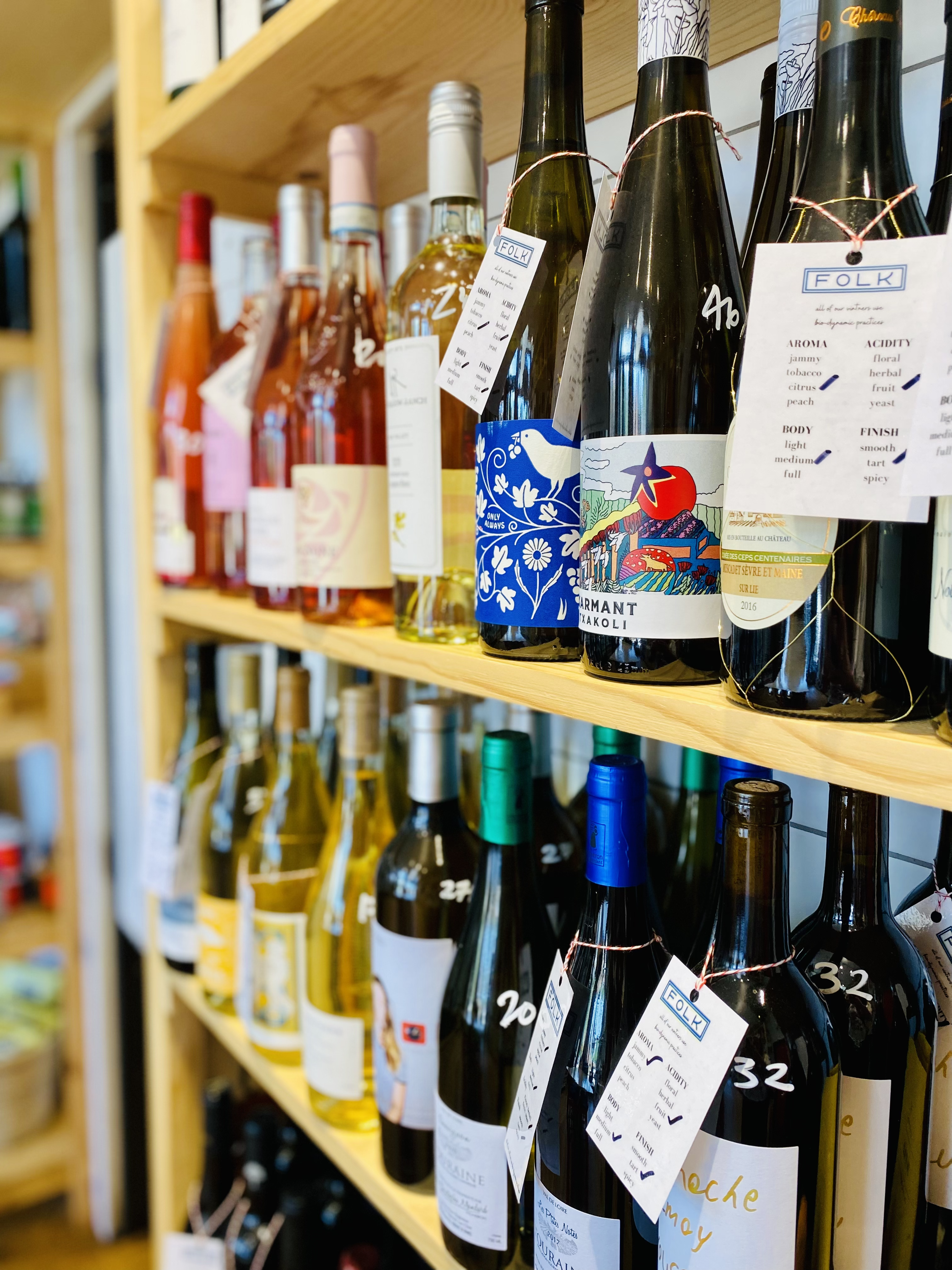 Fortunately, Folk's café menu is no different. Rich with plant-forward eats, many of the offerings also feature Detroit-sourced ingredients such as fresh tortillas from Honey Bee Market and just-picked produce from Brother Nature. The menu features many whole food plant-based items, including a harmonious barley salad packed with edamame, pickled onions, shallots, nori, and mushrooms with a house-made vinaigrette. Every bite is nourishing and flavor-packed. If noodles are calling your name, try the soba noodle salad with sesame, local greens and herbs, all paired with a divine housemade hippie sauce.  All dishes are customizable and made to order.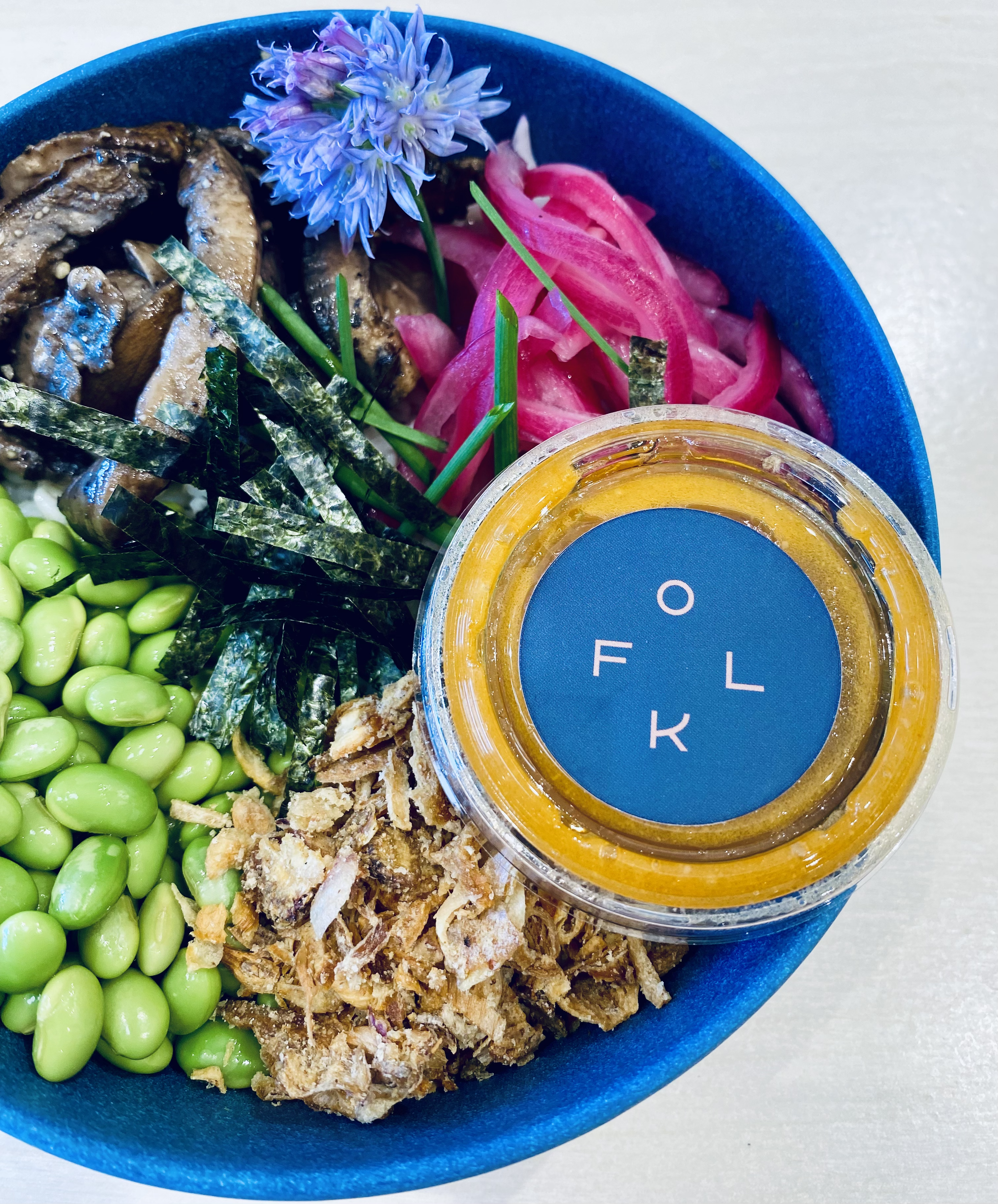 The café-style menu goes well beyond hearty salads. JUST Egg can be substituted in for just about any breakfast offering, making the crunch wrap an absolute must-try. Made with the tantalizing tortillas from the aforementioned Honey Bee, house-made tomatillo salsa, vegan chili aioli, and vegan cheese, this should be considered the new standard for breakfast sammies. Crunchy. Creamy. Dreamy.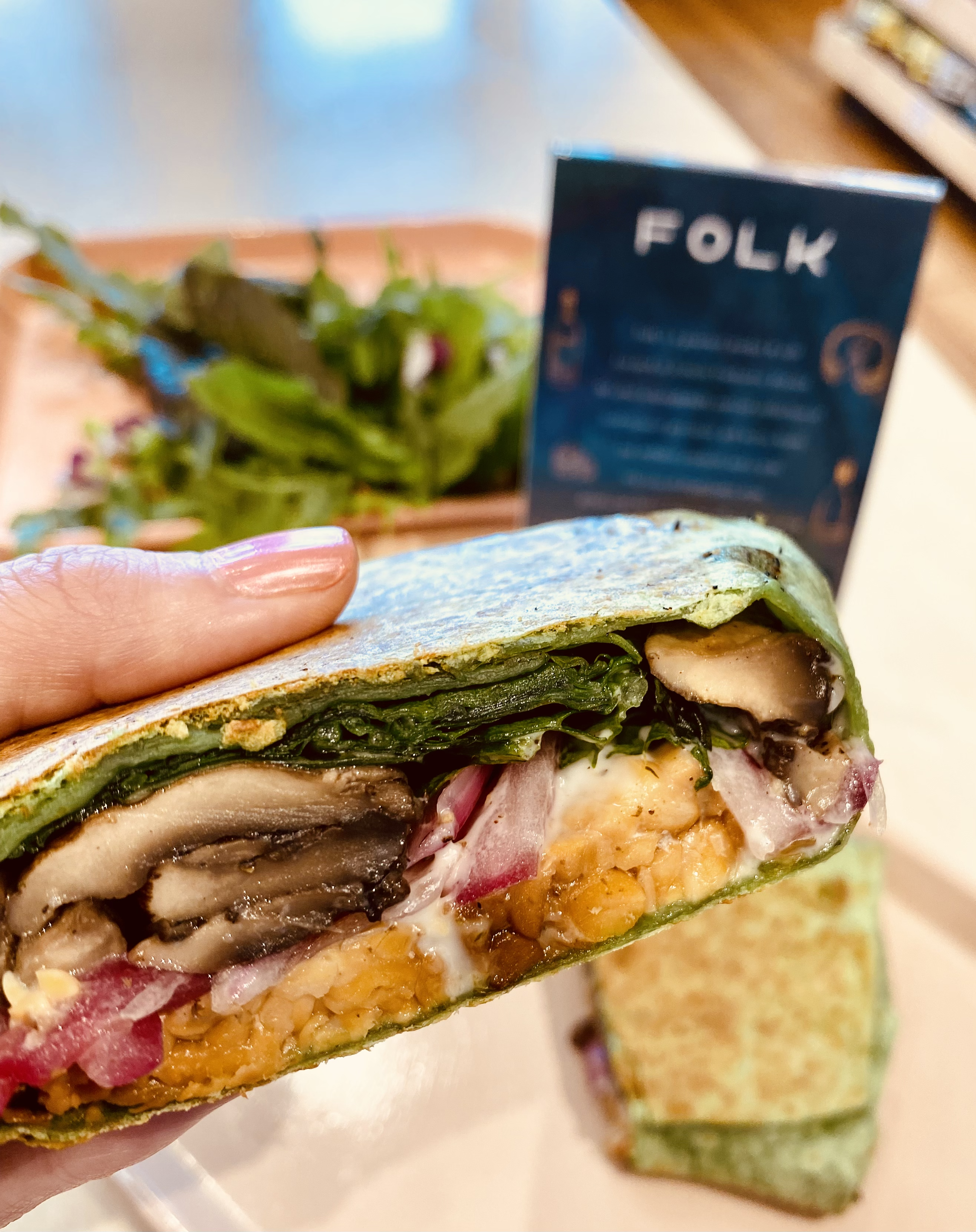 The plant-forward lunch-style wraps and sandwiches are just as robust and thoughtful. Bush BLT, goddess club, and fungi wrap are all authentically vegan and outstanding. And we've never recommended a mushroom wrap before; this one is just that savory and umami-forward thanks to perfectly roasted mushrooms, smoked tempeh, and local greens.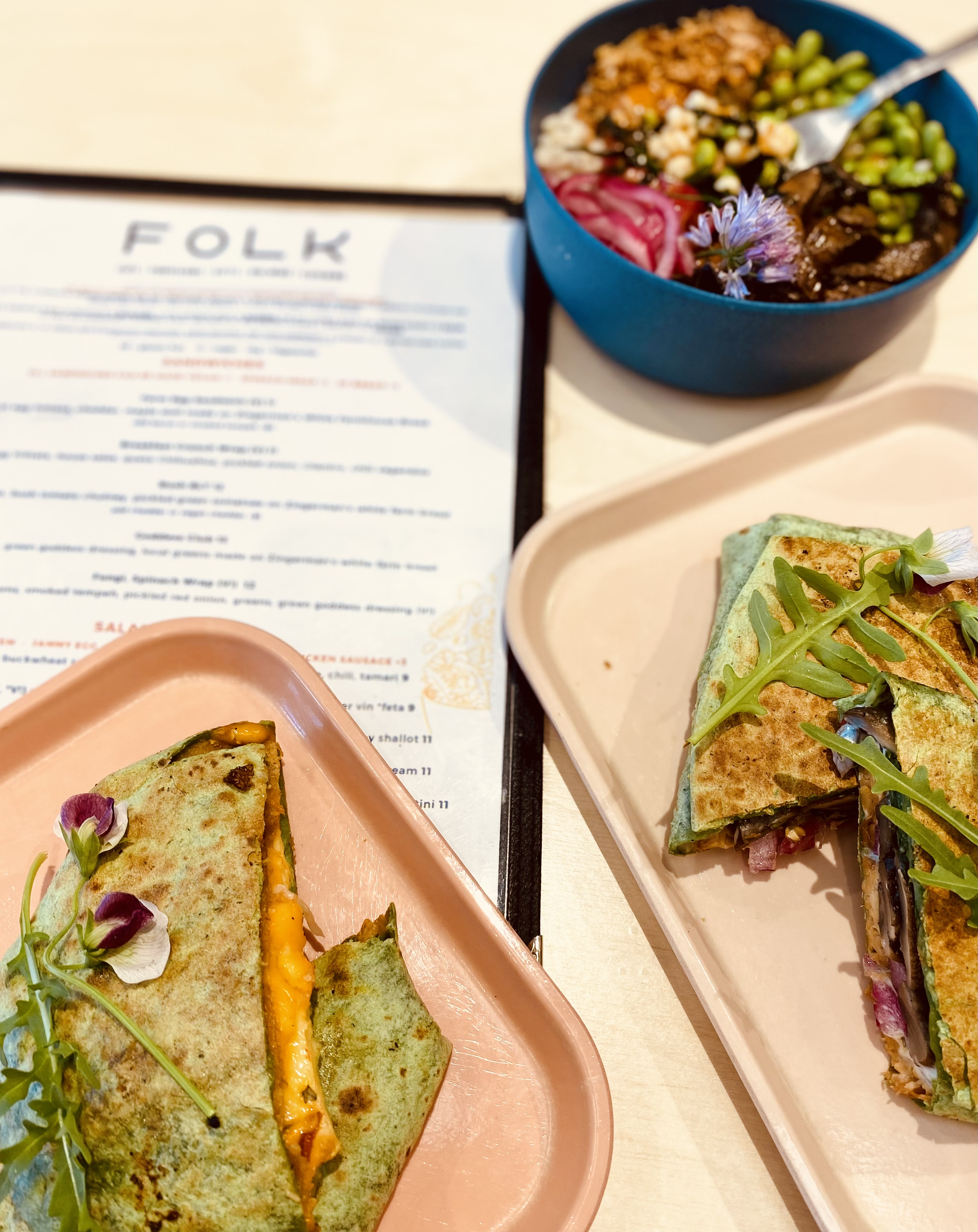 If you (like us) thought the menu couldn't be more tempting, think again! Folk just introduced brand new plant-based items to its already robust offerings.  A hearty eggplant cutlet on Zingerman's sourdough and Ramona farm bean with poblanos and cheese on Mexican Village tostada now adorn the gloriously tasty menu.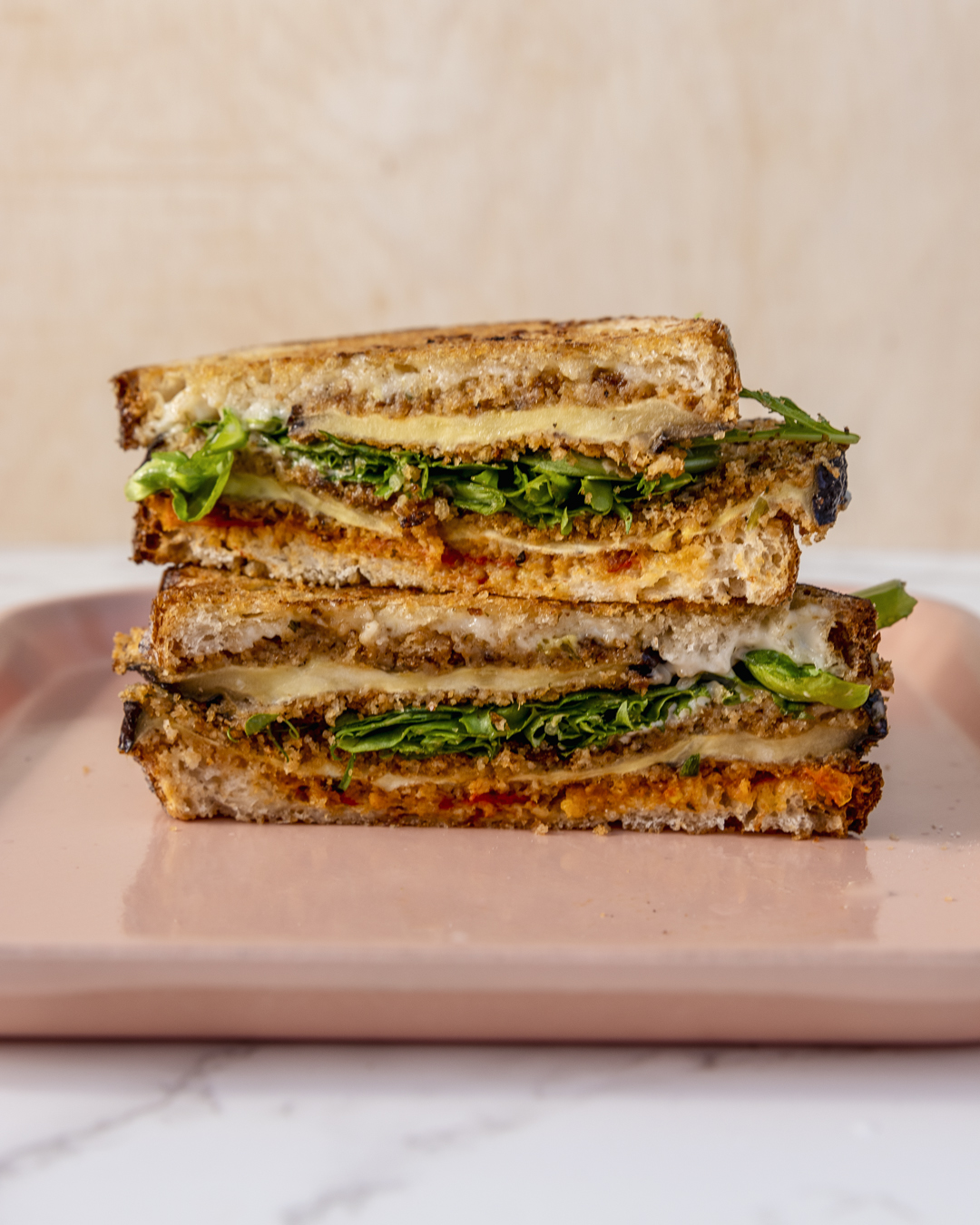 Coupled with the locally-sourced ingredients and products, you will find proof points of Folk's dedication to sustainability throughout the café and marketplace. From bio-friendly provisions, recyclable bags, and compostable containers, to low-waste food philosophy, it is easy to outwardly see its commitment to being a sustainable small business. But Folk's pledge to sustainability reaches much deeper. So inherent is sustainability in Folk's DNA, it retains a keen focus on human sustainability as well, which helps differentiate it among metro Detroit eateries.
Driven in great part by Foulkes' own experience spanning three-decades in the food industry, she is dedicated to creating a work environment that helps address systematic and inherent inequity, unfairness, and bias. Providing inclusion and equity training for Folk's now staff of ten, offering parental leave, and fair starting wages are a few of the business's mainstays for sustaining a healthy workplace and work life. Another manifestation of this human capital focus? No tipping. In an effort to help level the playing field for all staffers, Folk incorporates hospitality charge to every menu based purchase. As one of the first no-tip restaurants in the area, it took some time to get team members, customers, and potential investors to see the value of such a proposition. With time, education, and communication, Foulkes believes this is a clear path for sustainability.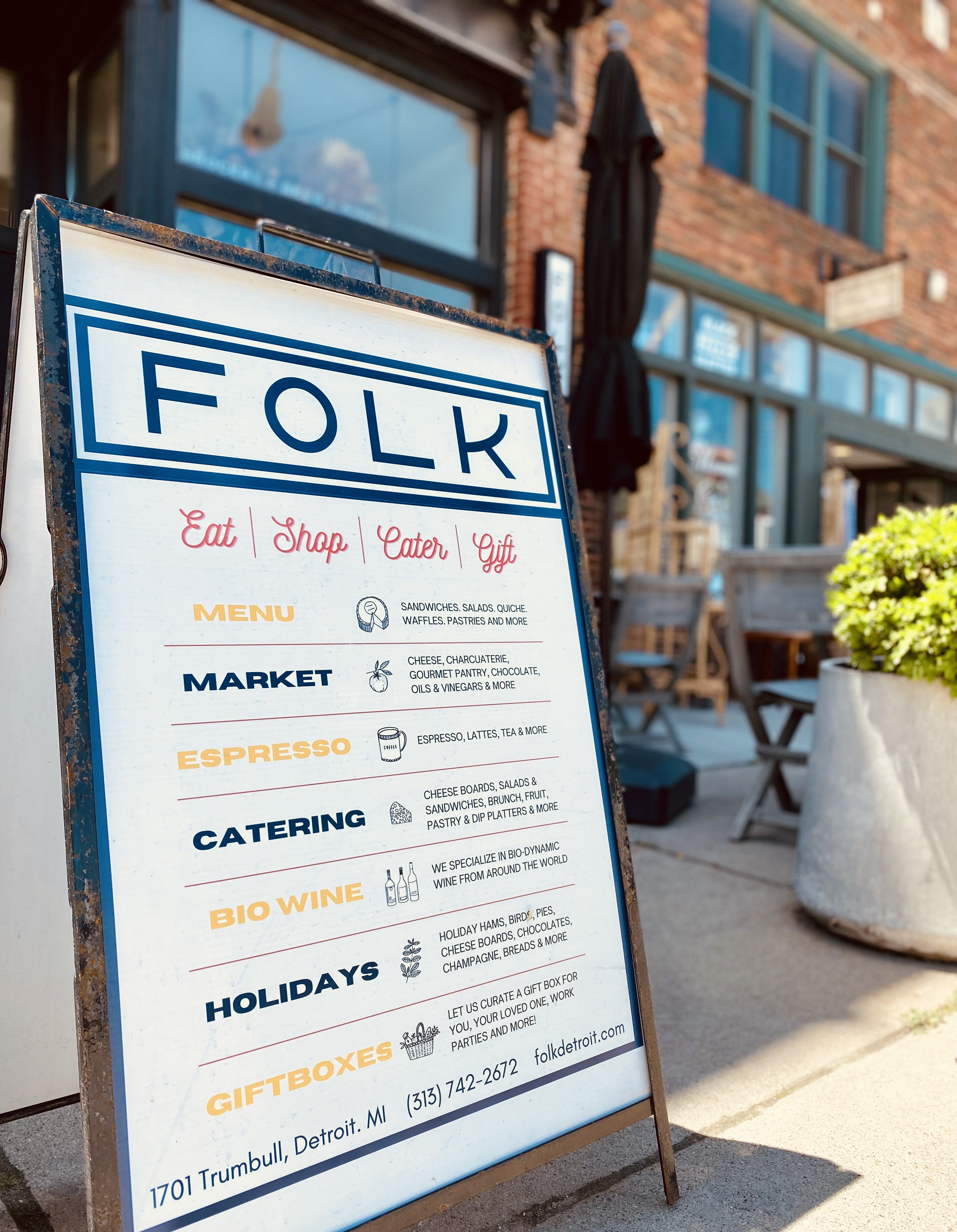 Perhaps this thoughtful approach to sustainability, be it human, social and environmental, is why Folk exudes such warmth. With its expanding range of products, such as gift boxes and catering, there are plenty of ways to enjoy the bounty of Folk.  
If this menu sounds tempting but you don't find yourselves near Corktown, all hope is not lost. Folk just relocated its once holiday pop-up at Troy's Somerset Collection to a permanent storefront located in the mall's south collection. Called Books + Folk, this storefront now offers a larger footprint, mall patio seating, and an expanded menu featuring staple vegan dishes like roasted veg sesame wrap and quinoa salad (with edible flowers!). So if you are in Oakland County, consider this a tasty option. And if you are downtown, consider Folk a must-visit.
Folk Market & Cafe is located at 1701 Trumbull Ave, Detroit, MI 48216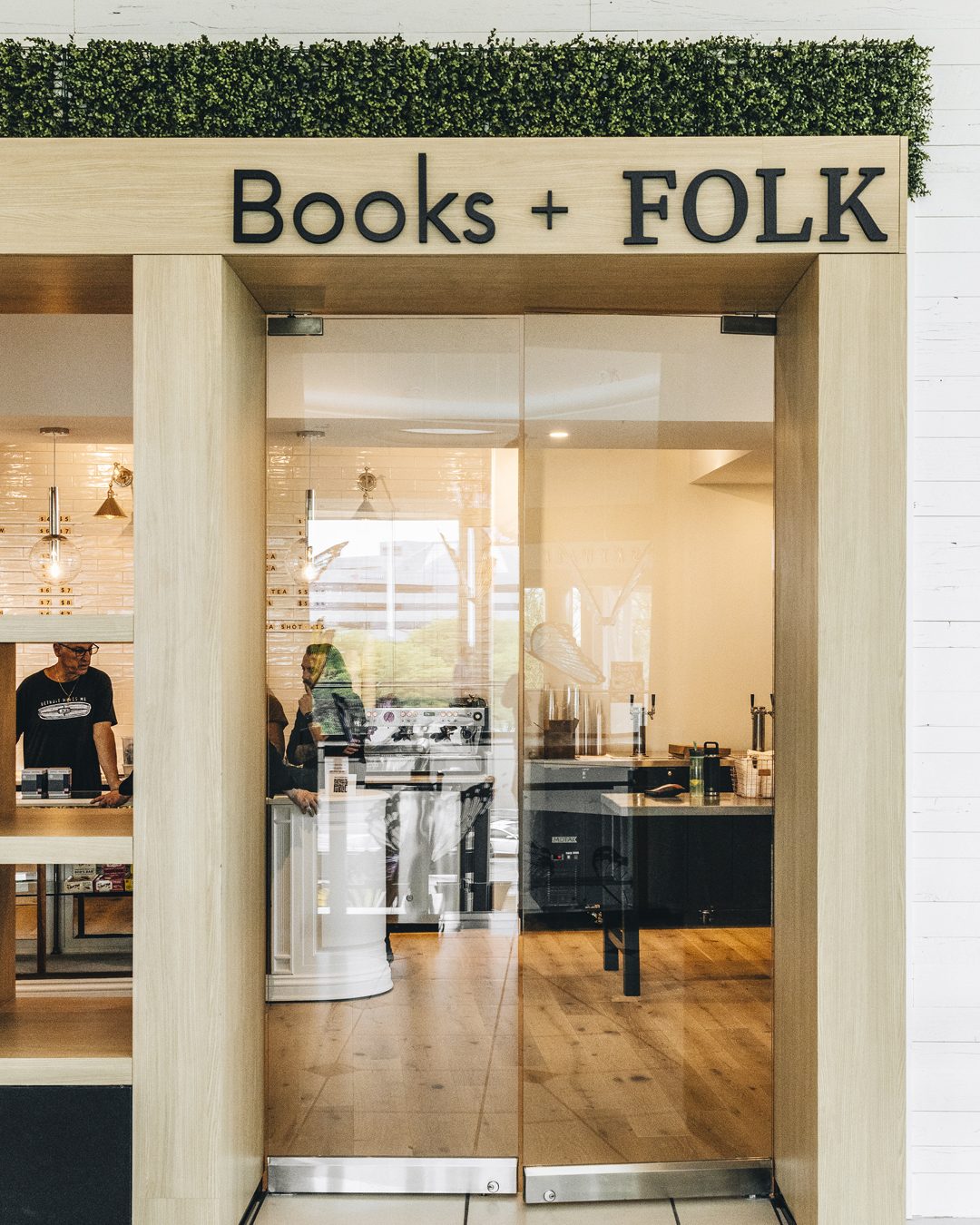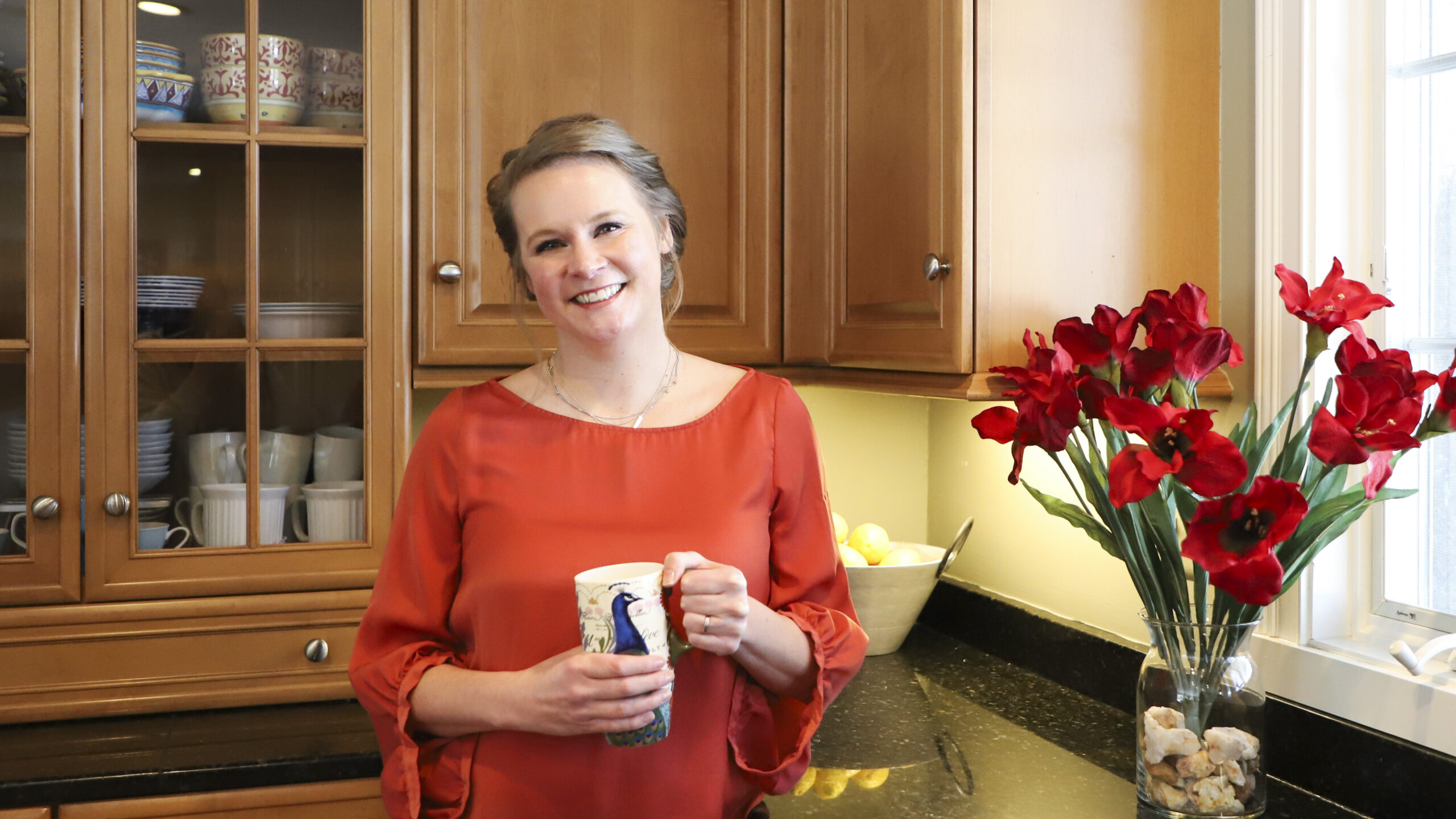 The Vegan Mary is a plant-based consultant, connoisseur, and writer, based in Oakland County. Mary holds a certificate of Plant-Based Nutrition from Cornell University, as well as a Master's degree in Business. Her continuing education includes multiple food and nutrition courses at Harvard and Stanford Universities. She spent the last two decades as a marketing executive before turning her sites and her experiences to vegan consultancy. TVM services clients across the US. When she's not cooking (or eating!), her passions include physical fitness, reading, and traveling. Find her on Instagram @the.veganmary and on Facebook @therealveganmary.