Northern MIchIgan vegan getaway
guest blog by veggIes abroad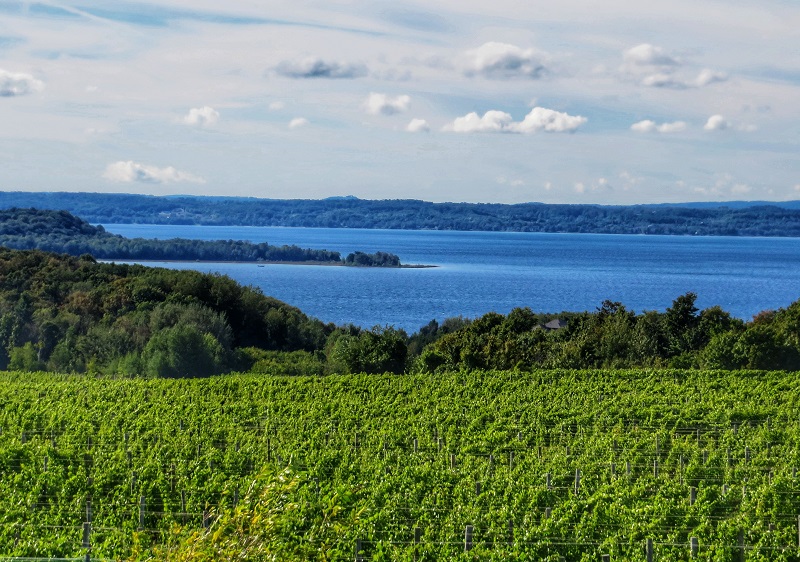 Mission Penninsula – RGadeSawicki
Like many Michiganders, going up north evokes some of my fondest memories. The shimmering blue waters of Grand Traverse Bay, the sweeping green landscapes, and the sweet taste of fresh cherries are unforgettable. The trip provides the opportunity to unplug and truly get away without even leaving the state. I will say, northern Michigan hasn't always been very vegan-friendly. There have been many times when a pre-trip shopping excursion was required to load up on staples to fend off famine. But I am happy to say, the number of vegan options is steadily growing in one of the most picturesque areas of the state. Although the options are nowhere near as plentiful as they are in metro Detroit, there is plenty to enjoy without risking starvation! For your next Northern Michigan adventure, make sure you check out these vegan-friendly options.
The first stop on our adventure will be on the northwestern side of the state in the towns of Manistee and Frankfort.
318 River St, Manistee, MI 49660
Located in downtown Manistee, this popular spot strives to use seasonal products and source them locally as much as possible. Their main vegan dish is a mango curry served with fresh naan bread. They also have quinoa falafel that could be made vegan by omitting the dill creme fraiche and replacing it with hummus.
Port City Organics Real Food Market 
328 1st St, Manistee, MI 49660
Although this isn't a restaurant, it is a great place to grab a few snacks or items for your cooler, to ensure you're prepared when hunger strikes! This specialty market stocks local favorites, a variety of food, supplements, and more.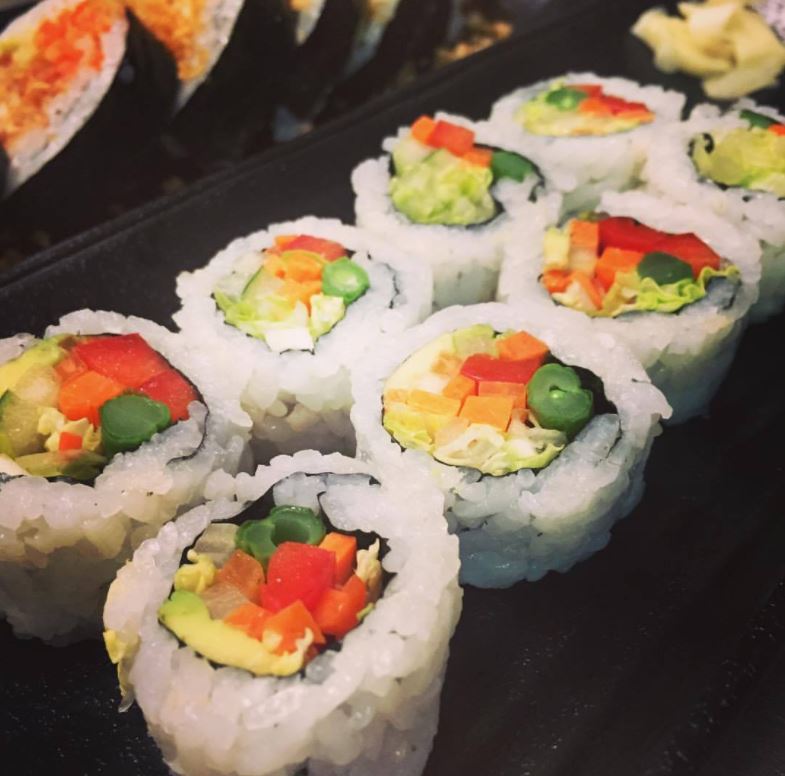 300 Main St, Frankfort, MI 49635
Located on the water, this Asian Fusion restaurant is very veggie-friendly. Many of their stir-fry dishes can easily be made vegan by sticking with tofu and veggies. They also offer one veggie sushi roll that can be paired with multiple small dishes like edamame, garlic string beans, or a seaweed salad.
404 Main St, Frankfort, MI 49635
A great place to start your day and grab a treat for later! Their breakfast menu features a "Vegan Morning" sandwich which is served on their homemade peasant bread with vegan mayo, mushrooms, avocado, roasted peppers, and caramelized onions. For later, make sure you grab a few of their vegan brownies, chocolate cherry chip, or peanut butter cookies. They also offer almond and soymilk options to jazz up your coffee.
274 S Benzie Blvd, Beulah, MI 49617
318 Main St, Frankfort, MI 49635
This New York Style deli has locations in Frankfort and Beulah, and they offer multiple vegan sandwich options. Toasted bagels topped with a puree of kalamata olives, cucumber, tomato, and lettuce, or mix it up with a little hummus. 
While you're hanging out in the area, don't miss the Arcadia Overlook. Not only is this a beautiful spot, but it is also a great place to get in a little workout by climbing the 120 stairs to the overlook. Once there, you will find yourself on top of the highest point in Manistee County overlooking Lake Michigan. No matter the season, the views are beautiful. 
Next, we will go further north to the popular areas of Traverse City and the Leelanau Peninsula.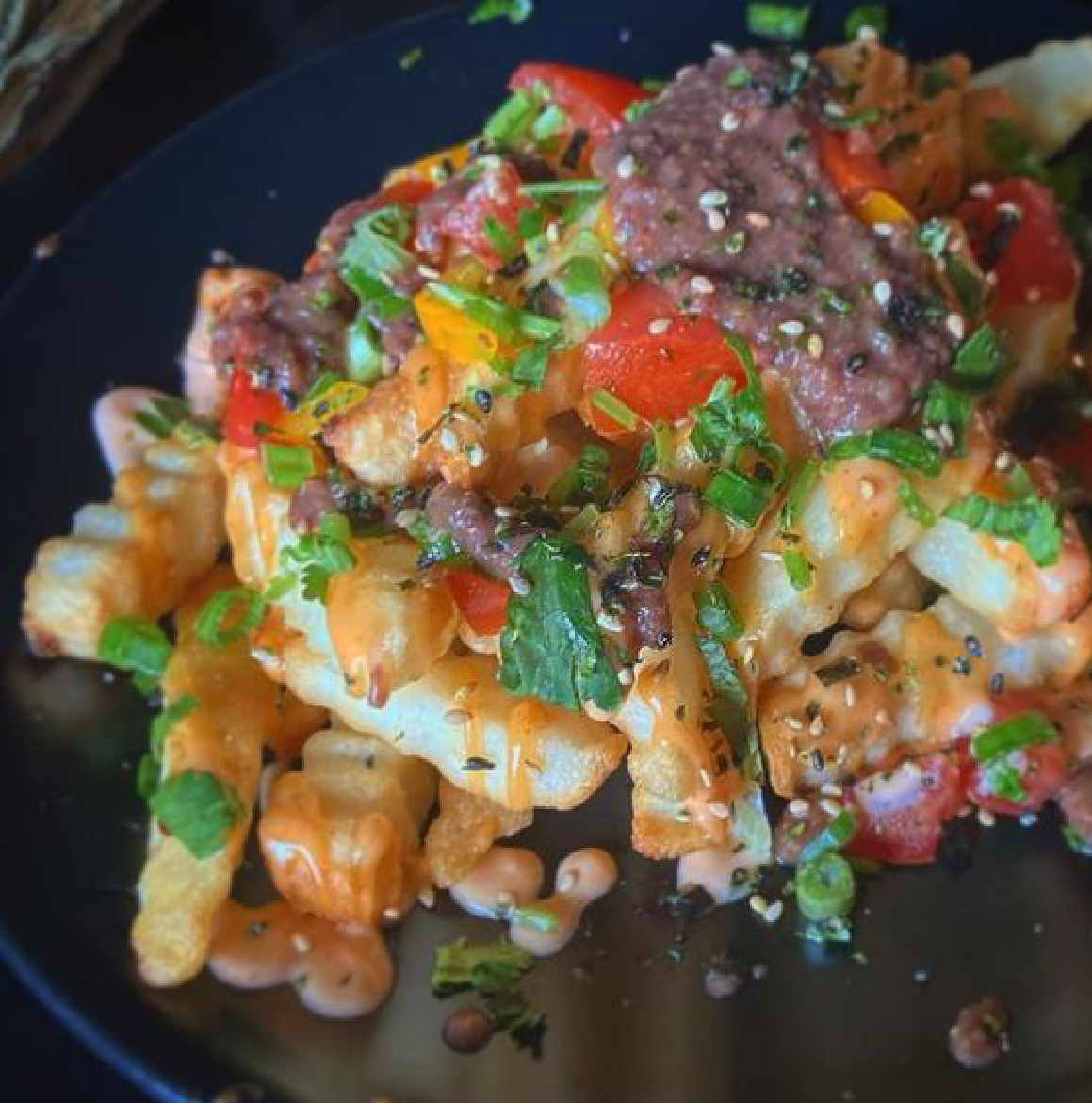 The cherry capital of Michigan is known for its scenic drives along M-22 or M-37, beautiful bay views, and of course, a National Cherry Festival that pre-COVID-19 attracted thousands. Your visit to the area isn't complete without checking out these great vegan-friendly eateries.
346 E Front St Suite #2, Traverse City, MI 49684
100% vegan café in downtown Traverse City, which originally started as a pop-up. The owners' motto is "Kinda rad. Kinda street. Mostly kind" which focuses on sourcing as many of its ingredients from local farms and businesses as possible. Their menu features a creative assortment of vegan sushi, "green bowls," and burgers. Nothing on their menu lacks personality or flavor, right down to their fries which are topped with spicy mayo, sesame oil, scallions, and an exclusive Rad.ish black bean paste. 
523 Munson Ave, Traverse City, MI 49686
Not only is this lovely bakery 100% vegan but also 100% gluten-free and soy-free! Their delicious bakes range from cookies, scones, bars, and muffins to custom cakes and specialty items. They also ship their delightful baked goods; just in case you have a hankering after your vacation. Also, if you're planning a northern Michigan wedding this is the place to get your cake!
1125 E Eighth St, Traverse City, MI 49686
Owner, Kristin Rockwood, began juicing and adopting a plant-based lifestyle to manage and improve rheumatoid arthritis. The diet changes were life-changing and prompted her to begin selling her juices at local farmer's markets which grew into starting Press on Juice. Aside from a diverse selection of fresh press juices that will help heal whatever ails you, their menu also features salads, bowls, and yummy, healthful treats.
128 E Front St, Traverse City, MI 49684
A local Traverse City hot spot since the late 80's that strives to please all customers. Whether you're visiting for lunch or dinner, there will be multiple vegan options available to try. The menu is well-marked to help diners discern what is friend or foe! A great place to start is with an order of coconut cauliflower that is served in a coconut lime broth and topped with sesame brittle.
1333 Yellow Dr, Traverse City, MI 49684
Northern Michigan's only Certified Green Restaurant! They pride themselves on always doing their best to make sustainable choices from purchasing used equipment to using compostable materials. Their menu features plenty of traditional Mexican favorites from tacos to tamales and everything in between. Many of their items have a veggie option which can be made vegan. They were also voted Traverse City's best taco!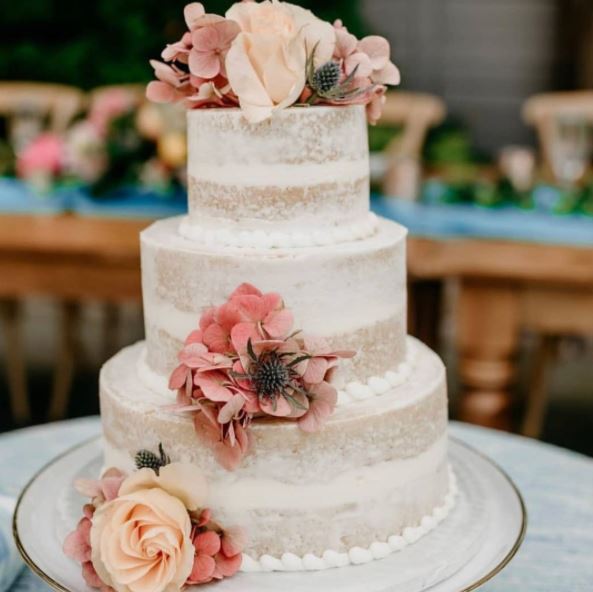 Third Coast Bakery – Traverse City
6584 Western Ave, Glen Arbor, MI 49636
In the summer, this little spot right in the heart of Glen Arbor is always hopping for breakfast, lunch, or dinner. Please note, they open for the season on May 22, 2021. While their menu is far from vegan there is something at every hour of the day a vegan can enjoy! Start your day with a veggie-filled tofu scramble, for lunch enjoy a spicy black bean burger or wrap and for dinner, there are multiple dishes from Indian curry to stir-fry.
206 N St Joseph St, Suttons Bay, MI 49682
Fast-casual Tex-Mex featuring burritos, bowls, tacos, and more. Their menu is very vegan-friendly; most items have a veggie option which can be or is already, vegan.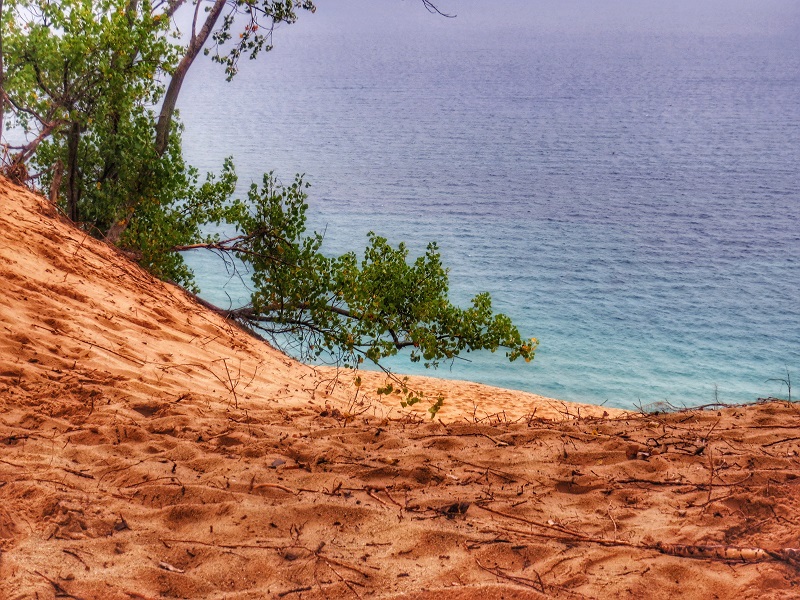 Sleeping Bear Dunes – RGadeSawicki
After all that eating a hike up the Sleeping Bear Dunes or on South Manitou Island might be in order.  Both options offer incredible views of Lake Michigan, but South Manitou offers an experience off the beaten path. The fun begins with grabbing a ferry in Leland. The island features 17 miles of trails that are generally pretty easy, so even a beginner can enjoy the experience.  

If you're looking for something a little lower key but still want to enjoy nature, head up to Omena to enjoy the endless beauty of flowers at  The Omena U Pick Farm.  It is a great place to pick your own bouquet or pick up one they have already prepared. It's also a great activity for an entire wedding party! 
On Saturdays and Wednesdays, make sure you check out the Sara Hardy Farmers Market in downtown Traverse City. It is always buzzing with fresh produce, baked goods, juices, and more. The market officially opens in May and runs through October. 
Next, we're heading north to Petoskey and Harbor Springs.
petoskey & harbor sprIngs area
This little slice of paradise is nestled on the shores of Little Traverse Bay. The area is dotted with many charming towns, full of quaint shops and plenty of nature to enjoy. If you're short on time and want to visit multiple cities, consider hopping on the Little Traverse Bay Ferry in Petoskey with your bike. From Petoskey you can easily reach Harbor Springs and Bay Harbor. Now onto finding vegan food…
E Mitchell St UNIT 5, Petoskey, MI 49770
The interior of this modern American restaurant is quite inviting with its warm wood features and brick walls. While the menu isn't overly vegan-friendly there are a few options. Their small sushi menu includes one vegan roll along with an Asian-inspired sweet potato salad. If you're not interested in sushi, there is a backup. They also have a vegan Impossible Burger topped with vegan cheese and vegan thousand island dressing.
433 E Mitchell St, Petoskey, MI 49770
Traditional Thai dishes with many veggie-friendly options. The menu is quite extensive; there isn't necessarily a vegan or vegetarian section but many of the dishes have the option of just veggies or the addition of tofu. 
101 State Street Harbor Springs, MI 49740
Eating in Harbor Springs is a little more of a challenge, but The New York has a few sides and salads that can be made vegan and they have a Thai red curry lentils dish that is vegan.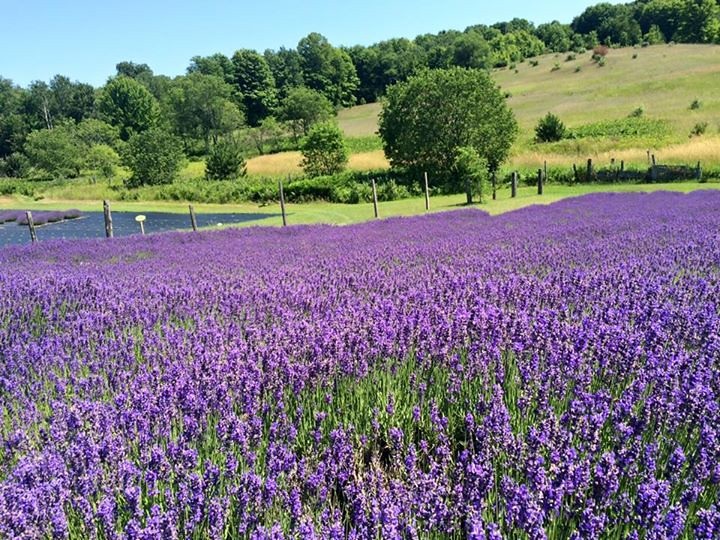 Lavender Hill Farm – Lisa Hill – Flickr
While you're exploring the area make sure you pencil in a stop to The Lavender Hill Farm, Michigan's largest lavender farm. There are 25 different varieties of lavender to enjoy along with events and workshops. The farm also offers tours. 
And if you're looking for a unique place to stay be sure to check out the Mushroom Houses in Charlevoix. These interesting cottages are made with stone and thatched roofs and are affectionately known as Hobbit Houses. 
Now let's head over to Lake Huron to check out Cheboygan and Alpena.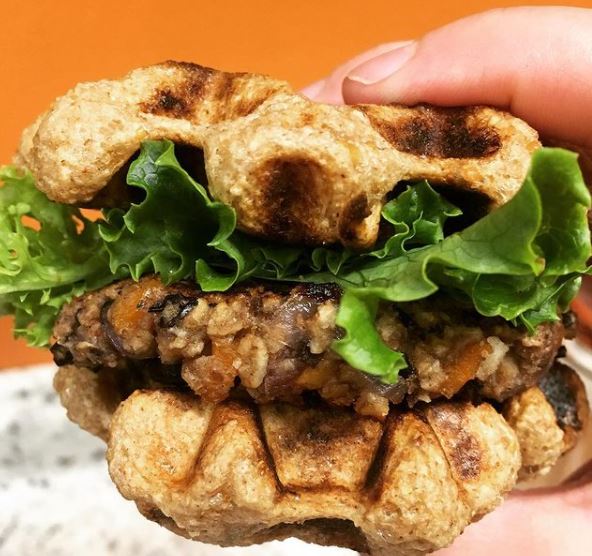 Nourish Northern Michigan – Cheboygan
Although both cities don't get quite the attention as their other northerly neighbors, they are still known for their wonderful access to freshwater, wooded trails, and adventure. Alpena is also known as The Sanctuary of the Great Lakes.  There you can dive to find nearly 100 historic shipwrecks or take a glass-bottom boat ride to see it from above the water. For eating, two restaurants stood out in both cities for their excellent vegan options.
329 N Main St, Cheboygan, MI 49721
This 100% gluten-free restaurant and market is very focused on health and wellness, not only through its food but also with physical movement. It is a collaboration of The Movement Studio which hosts yoga as well as other fitness classes, and workshops. The restaurant features a great breakfast and lunch menu with waffles, salads, and more. The menu is very well marked for all allergens – gluten, dairy, nuts, eggs as well as vegan items. Aside from food, they also offer nutritionally packed smoothies filled with fresh Michigan berries. 
109 N 2nd Ave, Alpena, MI 49707
This great eatery is striving to bring the best organic, and homemade food to its customers. Their extensive menu features burgers, bowls, salads, and sandwiches with many vegan options. Almost every burger can be made vegan with the addition of their homemade vegan garden pinto bean burger. Many bowl options are already vegan like the "Happy Cow," which is filled with tofu, black beans, corn, artichokes, salsa, and guacamole while others could be made vegan. 
Just about 25 minutes from Cheboygan is The Headlands International Dark Sky Park. This is the best place in the state to catch a clear sky full of stars including the Aurora Borealis. It received its designation as a "Dark Sky Park" in 2011. The International Dark Sky Association has given this designation to only 40 parks in the world that offer exceptional views of the starry sky because of true darkness from light pollution. There are many programs and events available or you can just stargaze on your own. 
Northern Michigan is full of an abundance of natural beauty to enjoy. It's a great place for a long weekend or an entire summer break, and while vegan food isn't as plentiful as it is in the lower part of the state there are still options. I am hopeful that the increased interest in the vegan and plant-based lifestyle keeps picking up steam up north!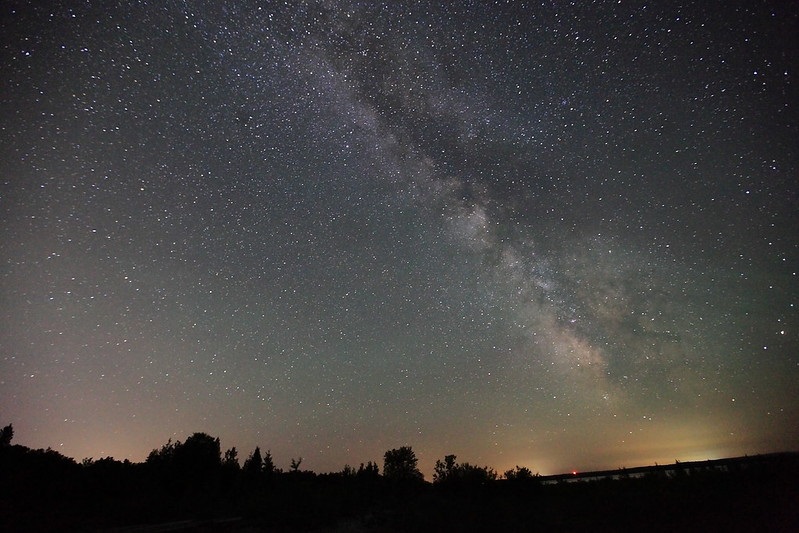 Headlands Dark Sky Park – Zheng Zhou – Flickr
Hello! I am Rebecca Gade Sawicki, the Creator of Veggies Abroad, a vegan travel blog. My blog features vegan travel guides, tips and inspiration to explore the world. You can find my blog at https://veggiesabroad.com/ and follow my adventures on Instagram or Facebook @veggiesabroad