plant-based shoppIng at Costco
guest blog by the vegan Mary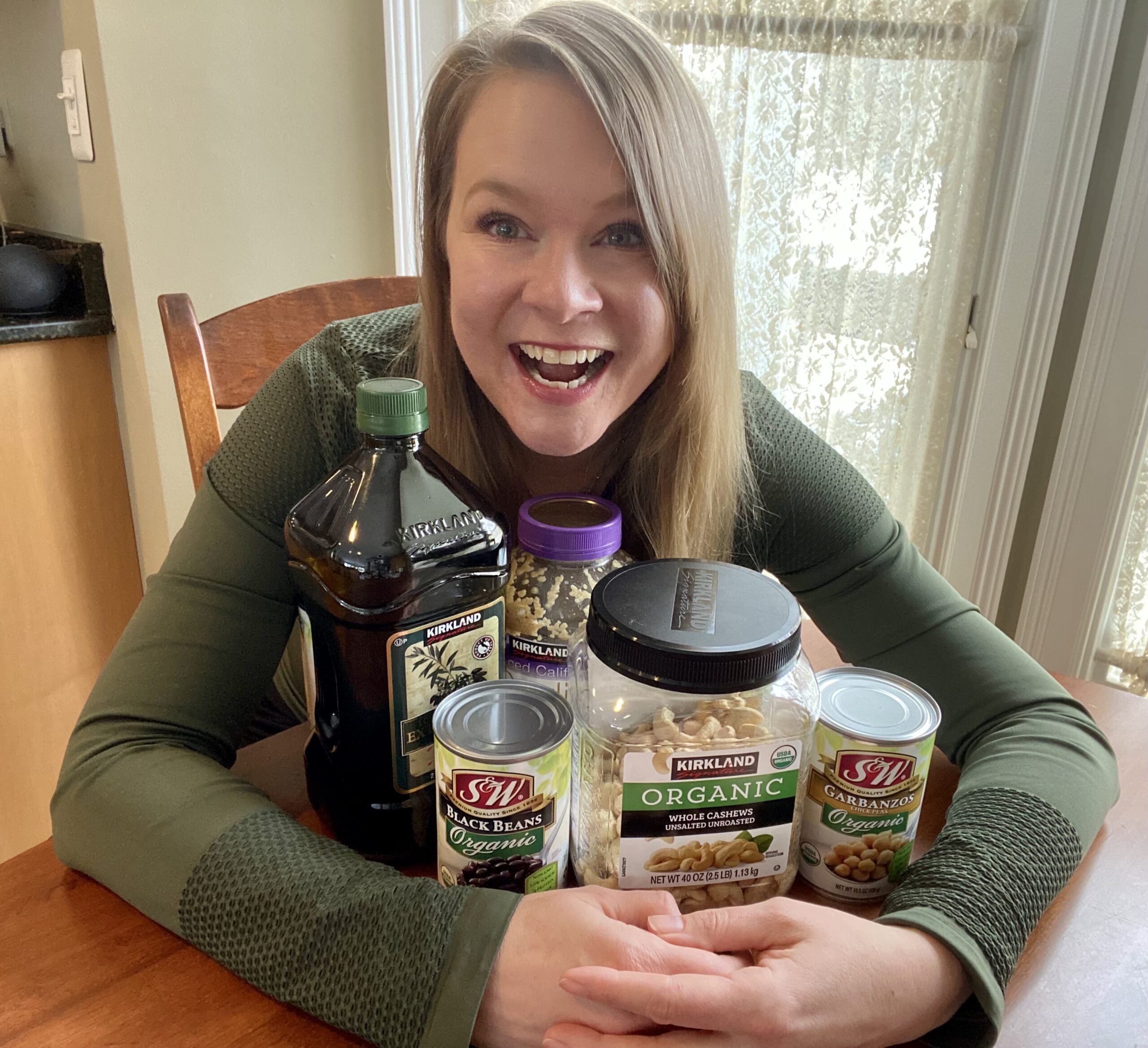 Veg friends, let me start by saying simply this: my relationship with Costco is, well, fairly unique. Perhaps in part due to my bargain hunting drive and my keen interest in vegan finds, I have pledged allegiance and unrequited love to this big box store. (Especially unique considering that I'm typically a dedicated supporter of 'shop small'.)
My heart bursts as I maneuver through its spacious aisles, seemingly tripping over new vegan offerings at every turn. Oh, the unbridled joy! Finding such new vegan items at my local Costco feels like hitting a trifecta – vegan, affordable, and fun! And we aren't just talking about the accidentally vegan delights that one can routinely find like Oreos and baguettes. Oh no! Some savvy Costco buyer has actually sought out these specific vegan gems and placed some pretty massive orders for them. Naturally, I feel it my vegan duty to buy anything new I come across. My patronage knows few bounds. It's really a blessing in disguise that I don't have a bigger freezer. In fact, that logistical sticking point is the only reason I don't leave with four boxes of Beyond Burgers every trip (these 8-packs are now only $11.97 by the way)!  
I could go on for days extolling the virtues of my vegan finds, but here I've tried to narrow down to my all-time favs across a host of deliciously edible categories!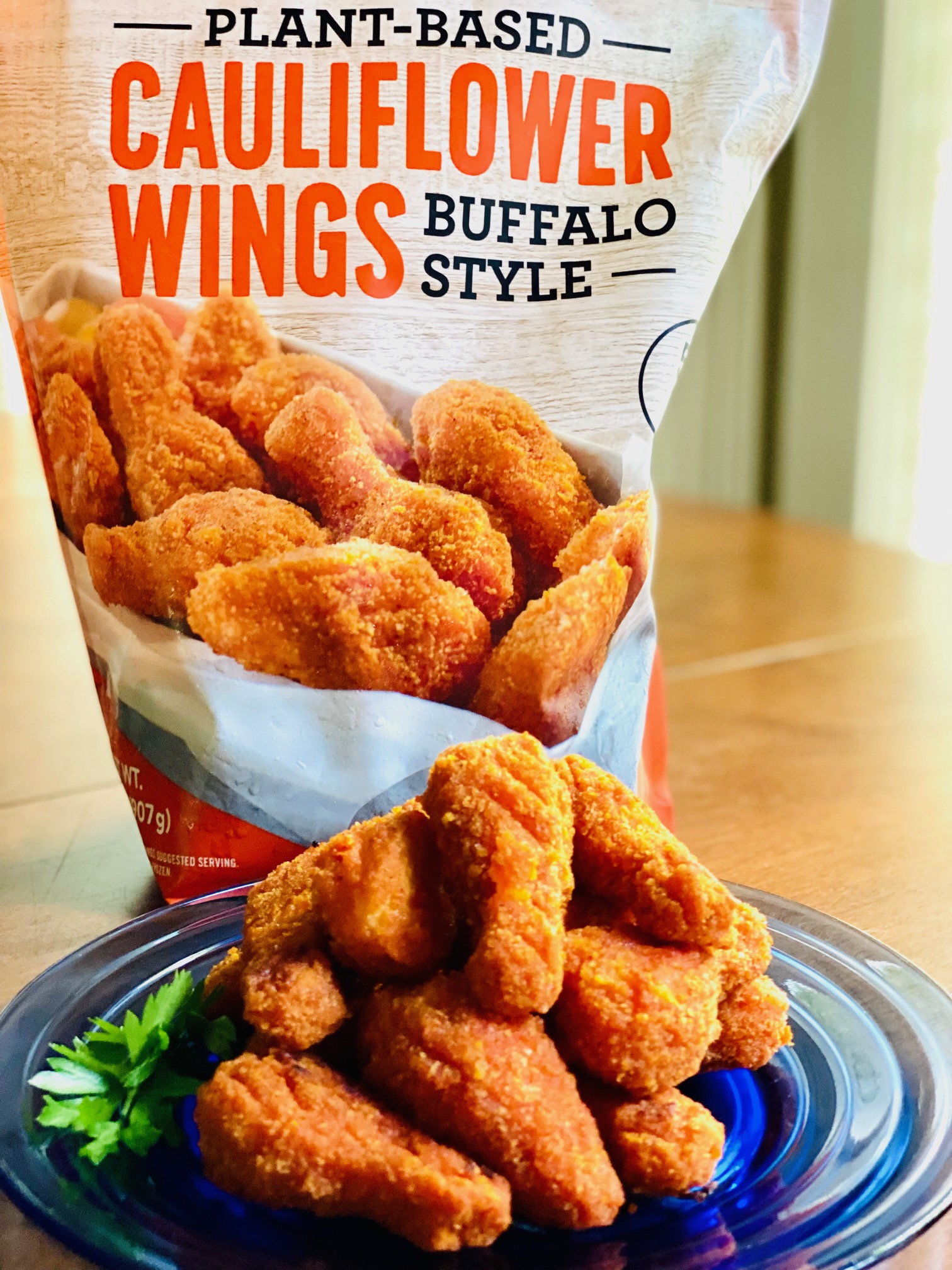 New and noteworthy!
Our fav fInds from the last month.
CedarLane Vegan Mac & Cheeze: If you found yourself oddly jealous of the over-the-top 27-pound ready to eat mac and cheese bucket that hit Costco stores a few years back, it's time to let that baggage go! The vegan heat and serve mac has arrived! This simple, decadently creamy entree features cooked cavatappi pasta, coconut-based cheeses, and just enough seasonings to engage the palate. The only thing we like more than its convenience is its customizability! We've added veg like peas and broccoli, more nutritional yeast, and even hot sauce to mix things up a bit. If that doesn't convince you to give it a go, know that my teenager (who has stated he would rather eat his shoe than try vegan cheese) even enjoys it!  
Primal Kitchen Buffalo Sauce: Looking for a go-to creamy sauce to jazz up your kitchen favs? Look no further. At the risk of sounding Bubba Gump-like, we find ourselves adding it to anything and everything: pizza, pasta, chik'n, burgers, nachos, tempeh, tofu, casseroles, potatoes, cheese balls, wraps, hummus, mac and cheese, ranch dressing, dips, and the list goes on. The other added bonus of this zesty sauce? It accommodates (and pleases!) many dietary preferences, from keto to Whole 30. Win. Win. Win. 
Unreal Dark Chocolate Coconut Minis: $9.49, that's all it takes for a trip to taste bud heaven (well technically about 30 trips). These three-ingredient delights are a much healthier version of the classic peppermint patty and should probably come with a warning. Something like: "caution: easy to binge eat" or "warning: may cause altercations with loved ones over who gets the last ones".  Eat responsibly, veg friends.
Cado Avocado Frozen Dessert: All of the chocolatey goodness, none of the dairy. Healthy fats have never tasted so darn good. And at around $14 for four pints, you're saving some major green. We've got a permanent spot in our freezer for these nearly guilt-free ice creamy splurges.  
Sol Cuisine Plant-Based Cauliflower Wings Buffalo Style: Vegan since 1980, Sol Cuisine has expanded its delicious plant-based offerings to include these adorable bite size nibbles. Simply pop in the oven for an easy (and soy-free!) appetizer or snack. We like to amp up the spice level even more by drizzling on some Primal Kitchen's Buffalo Sauce. (And naturally, everything's better with vegan ranch!) We proudly serve these light, appetizing little bites for vegan and non-vegans alike.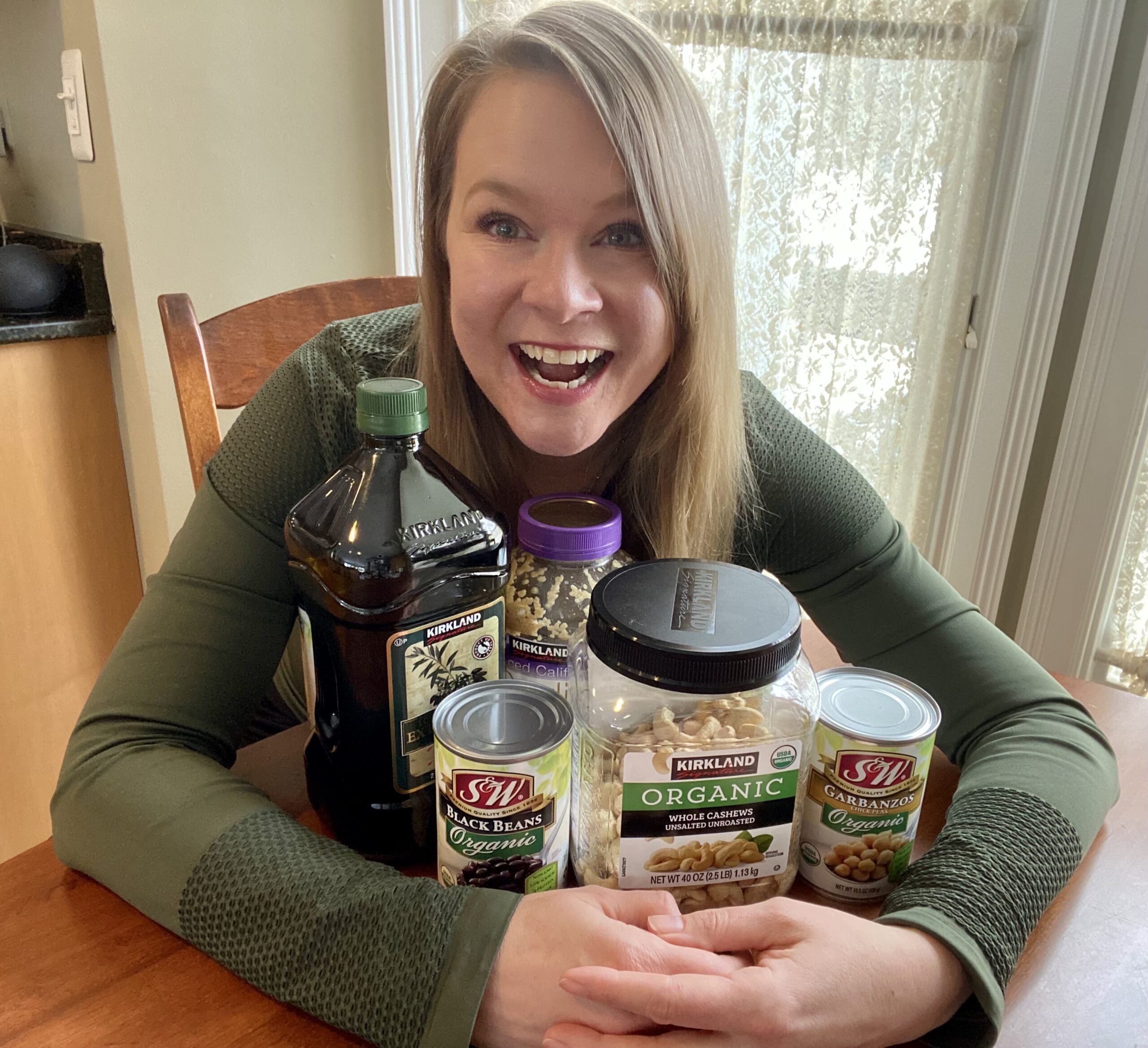 Top 5 vegan staples that you wIll fInd In my pantry on any gIven day. No really. Every. SIngle. day.
Kirkland 100% Italian EVOO:  Yes, I buy my olive oil in bulk. Its mild flavor is perfect for the myriad dishes I sauté on a weekly basis.
Kirkland Organic Unsalted Unroasted Cashews: Raw cashews are the proverbial bread and butter for so many of my vegan favorites – from cheeses to soups to sauces. A must-stock.
Kirkland Minced Garlic: I know what you are thinking! How can one person possibly go through a 48 oz (!) behemoth before its expiration date? Well, if you love garlic… and a good challenge… it's quite easy! What a delicious time saver.  
S&W Organic Black Beans: These canned beans are my go-to protein for so many southwest-inspired dishes. And I sometimes just drain, add salsa and call it lunch. #winning
S&W Organic Garbanzo Beans: I here do pledge my allegiance to the all mighty chickpea. These beloved legumes can do anything: smash them up for a vegan chicken salad, toss them into soup for a hearty protein, or roast for an effortless snack.  
Top 5 Items that have saved my (vegan) bacon wIth the fam
Banza Chickpea Rotini: About once a week I boil up this protein packed pasta for a stealthily nutritious dinner, cleverly disguised as comfort food. Mom win!  
Organic Riced Cauliflower: My fam loves Asian inspired dishes, so this frozen riced cauliflower is a close friend. One package cauliflower + veggies  + tofu + ginger soy sauce = happy family.
Beyond Burgers: Sure you can find these plant-based patties all over town nowadays, but probably not at Costco prices. We have these little workhorses on hand for solo dinners, family gatherings, and parties just the same.  
Annie's Organic Cinnamon Rolls: This 3-pack is perfect to have at the ready for special breakfasts, be it weekends or holidays. My family has come to equate these cinnamon splurges with love and comfort. All I do is open the package and bake, but I get credit as if they came from scratch. 
Kirkland Bakery Apple Lattice Pie: I get it. Not many people need a 4 pound pie. But my fam isn't one of them! This bakery classic is a year-round dessert of choice at our house. And easily freezable to enjoy week after week.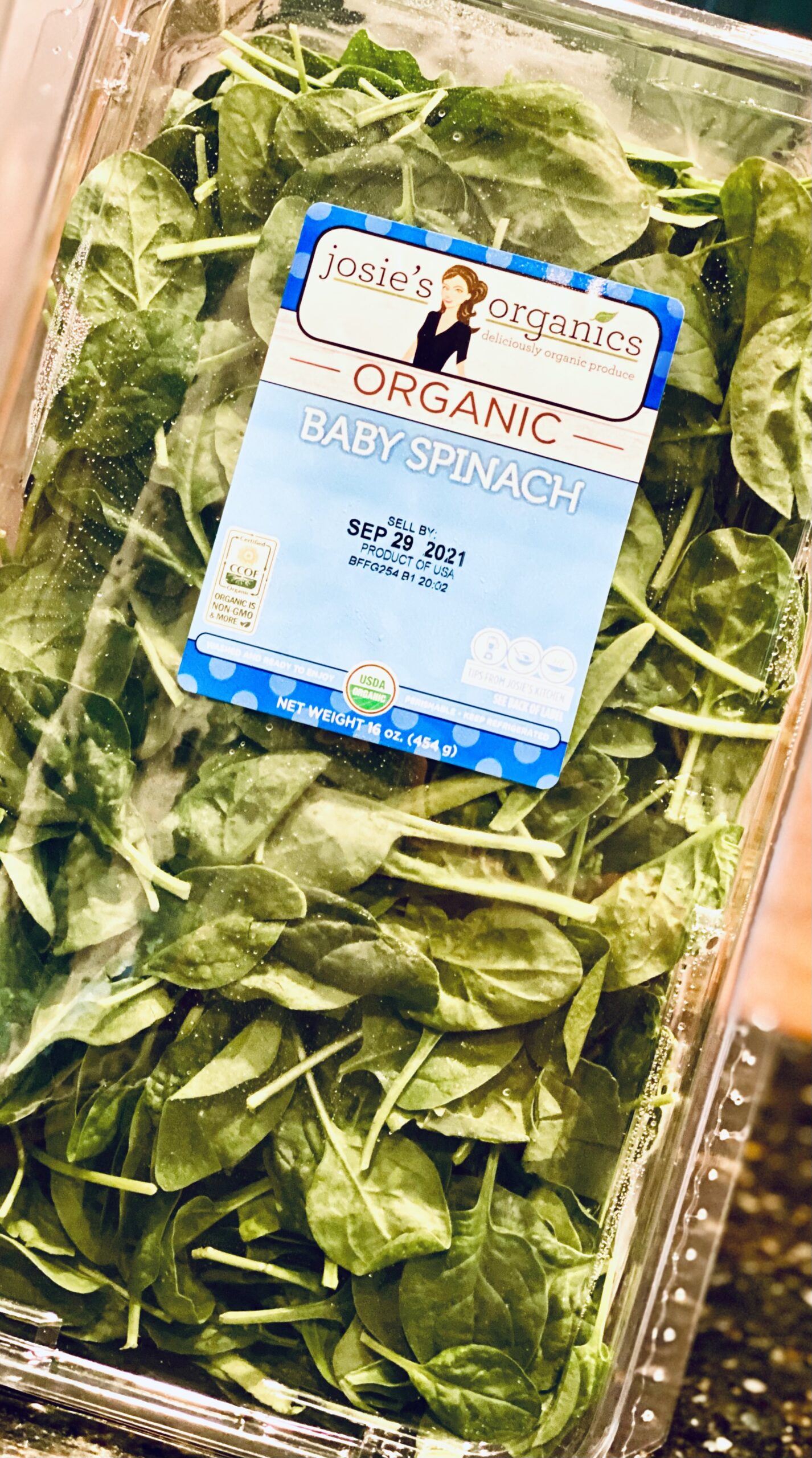 5 fruIts and VeggIes I buy Incessantly because I can't go a week wIthout
Organic Baby Spinach: These greens are a staple in our fridge, for their usefulness as well as their nutrient profile. We use these weekly for salads, smoothies, and scrambles. We also love tossing into pasta, sauces, and soups as "hidden" greens! 
Organic Broccoli Florets: Our super food of choice! Yes 3 pounds of fresh, cut florets may seem like overkill for a family of 3, but we seem to finish the bag every single time we buy. Whether raw, steamed, roasted, or baked, we love the ease and the antioxidants.
Peruvian Sweet Onions: Onions, rivaled only by garlic as the most popular ingredient in my kitchen, will never go bad at my house. These mild, sweet, flavorful veggies make their way into myriad dishes in The Vegan Mary kitchen.   
Organic Bananas: The fresh fruit we always have on hand. These mainstays are portable, delicious, and nutritious.  And really, anything that you can slather on peanut butter for a meal is tops in our book. 
Kirkland Organic Frozen Peas: You can tell this is our favorite legume, as we will come up with any way to incorporate: added to pasta, stirred into mashed potatoes, chilled in salads, swimming in soup, or smashed on crostini. We heart you little green gems.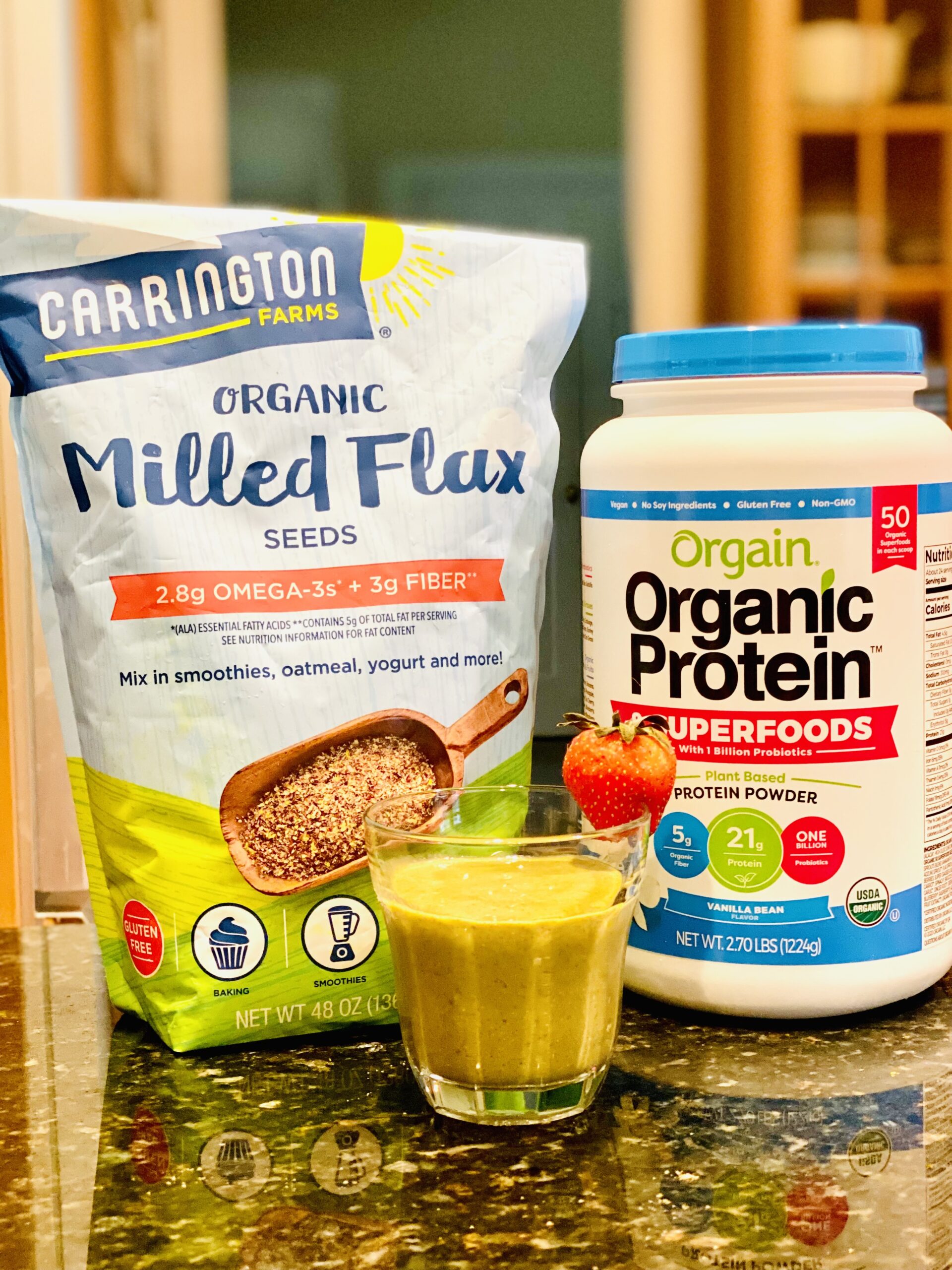 5 favorIte smoothIe fIxIngs
Hass avocado: This single ingredient makes our smoothies a creamy dream. After smoothies, we always use a few of the 6-count bag for toast or salads. And you know what they say, everything is better with avocado!  
Carrington Organic Milled Flax Seeds: Our smoothie's omega-3 booster! (And side note, we use these flax seeds as our go-to egg replacer too.) 
Orgain Organic Plant-Based Protein Powder: We're huge fans of the subtle vanilla bean flavor, so the taste of our berries really shines through. We routinely stalk sales on this 2.6-pound vat of pea and brown rice protein.     
Columbia Fruit Organic 4 Berry Blend: Frozen berries, the best flavor foundation a smoothie can have! You can't top this perfect combo of super fruits: strawberries, blueberries, raspberries, and blackberries. Thank you to all the fruit fairies who freeze these at peak and deliver to my local store. 
Organic Baby Spinach: Toss a handful of these fresh greens in for the ultimate power smoothie. Indeed, the killer nutrient profile of spinach takes our daily smoothie to new levels. And also makes us feel less guilty about the bag of Terra chips we eat later in the day.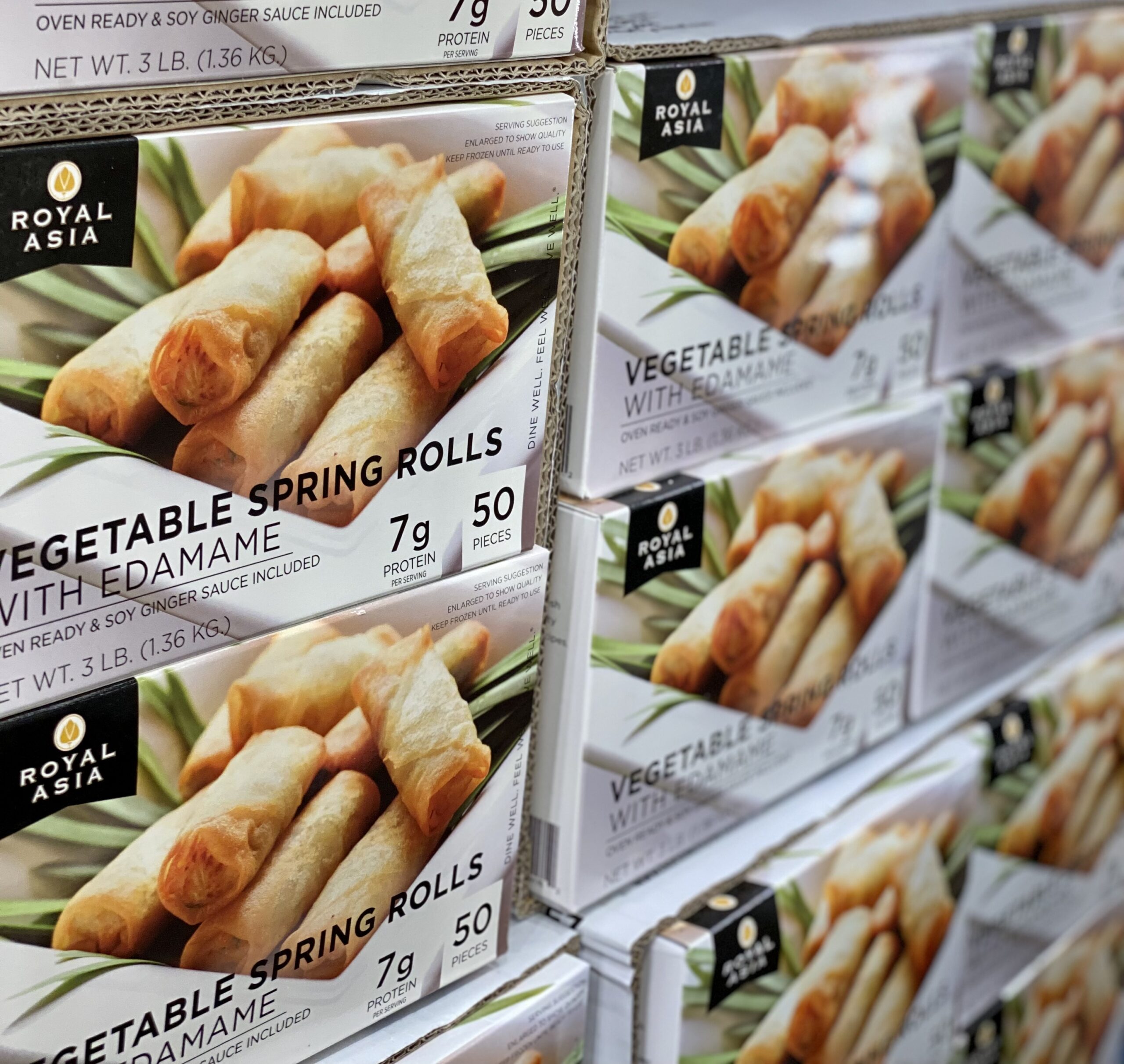 5 Items to make an Instant party
Good Foods Plant Based Queso/Buffalo Dip/Avocado Salsa: Pick one (or all!) for your next gathering. These are ready-to-party crowd pleasers to accompany chips, pretzels, crackers, veggies, quesadillas, nuggets, nachos. You name it, these creamy dips will make it even more inviting!    
Late July Organic Sea Salt Multigrain Tortilla Chips: Gluten-free and guilt-free. You can feel good about serving these chips of chia, quinoa, millet, amaranth, and flax. Color this hostess happy. 
Orchard Valley Harvest Salad Topper: Don't dismiss the party salad, folks! This triple threat of glazed pecans, dried cranberries, and pepitas is the perfect topper for any quick, easy salad. Our favorite is serving with broccoli and a creamy mayo vinaigrette for a colorful and simple side.   
Aunt Anne's Soft Pretzels: Bake, serve, win. It's really that simple. We keep these in the freezer and pull out for any last-minute entertaining, whether poolside or fireside. Instead of the (dairy) butter packets that come with, we serve with vegan cheese sauce, stone ground mustard, or herbed vegan butter. Or all three!
Royal Asia Vegetable Spring Rolls: Frozen and fabulous. We've baked these up for party platters… and for Sunday dinners. The ginger sauce that accompanies does contain honey, so you may opt for a different dipping sauce.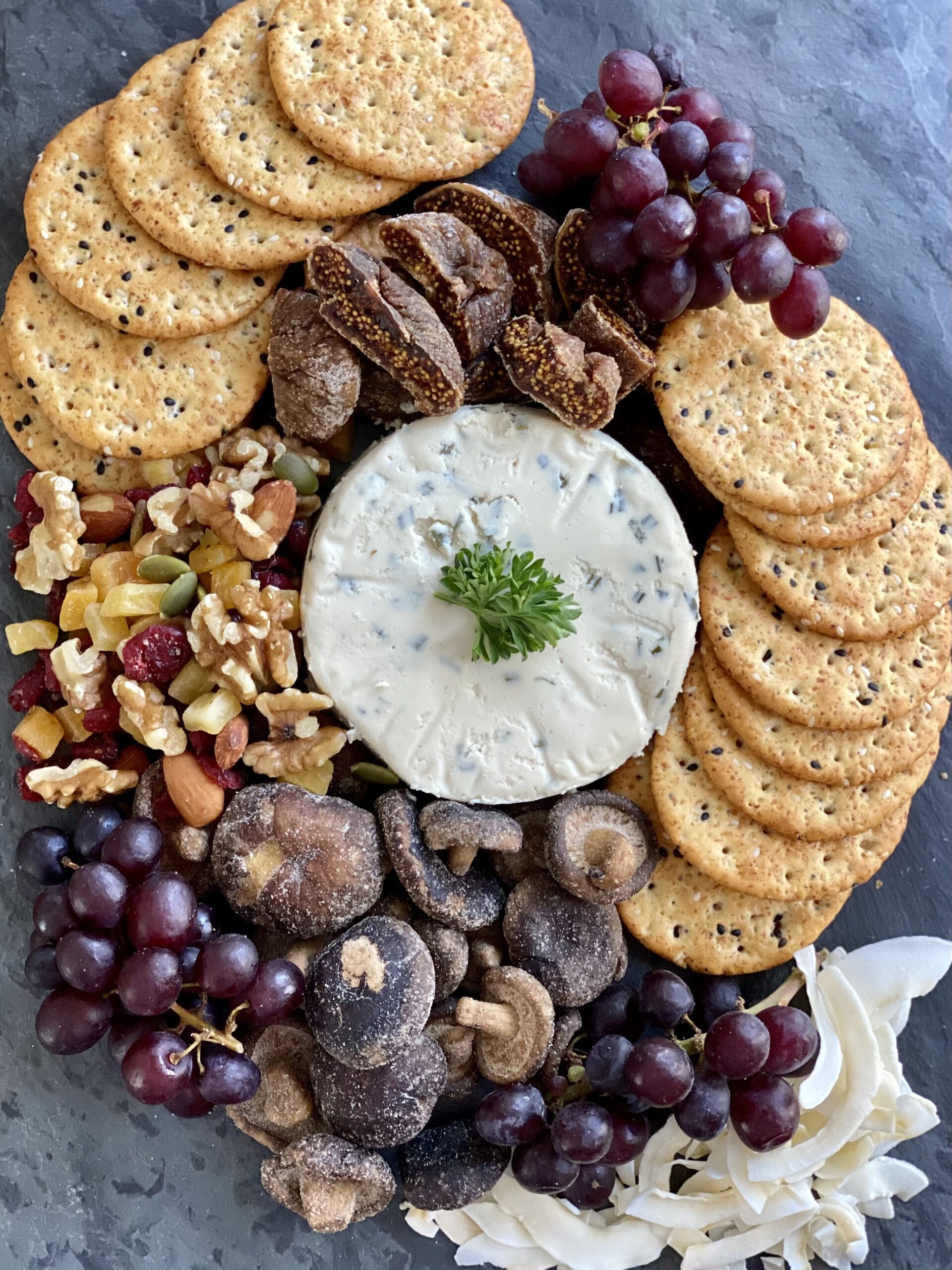 top 5 buys for a kIller cheese board
Mary's Gone Crackers: The official snack cracker of The Vegan Mary! These are as hearty as they are delish. And GF to boot!
Snakyard Dried Shiitake Mushrooms: While this taste might not be for everyone, we routinely pair these with cocktail hour or cheese board for a bit of crunch and fun. 
Sunny Fruit Organic Figs: We slice these vitamin-packed sun-dried fruits in half to add a bit of flare (not to mention nutrition) to our board. 
Power up Mega Omega Trail Mix: All of the goodness, compacted into a 26 oz bag.  We love this because it's a one-purchase wonder, perfect for complimenting your board (or oatmeal!) with dried fruit, nuts, and seeds.
Hummus: Pick a flavor! Our most recent favorite is basil hummus, but we've been known to plow through an entire container of plain or roasted red pepper in a day, too. Trust us, you can't go wrong.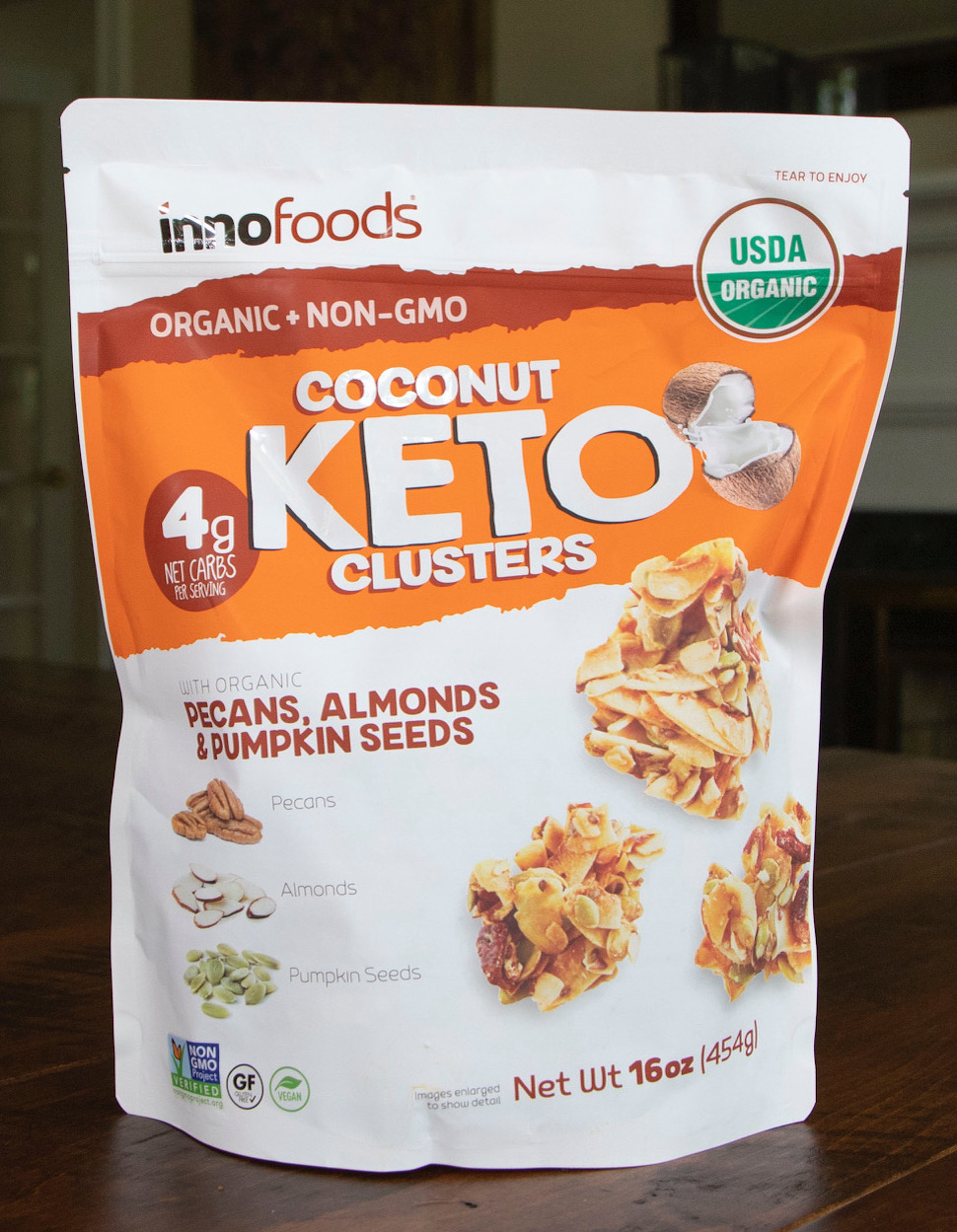 Skinny Pop Organic Popcorn: This 14 oz bag has been known to last about 14 minutes at our house! It's pretty tough to beat this snack, from a flavor or price perspective. When we are feeling particularly decadent, we add a bit of melted vegan butter and vegan chocolate pieces.    
Inno Foods Organic Coconut Keto Clusters: These may be labeled keto, but they are vegan too! While attempts to isolate the dopamine-inducing ingredient(s) have been futile, we remain a dedicated cluster snacker.  
Kirkland Signature Peanut Butter Pretzel Nuggets: These salty little delights have accompanied me on countless road trips, camp outs, and Netflix binge sessions. Now that's versatility, folks!
Banana Organic Ridge Cut Plantain Chips: Plantains, coconut oil, and pink sea salt. That's it. So I don't feel all that bad when I eat the entire bag. 
Sunrise Organic Energy Bars: While not individually wrapped (yay less waste!), we've never had a problem scarfing down every last bar by the expiration date. We enjoy these 4-bite bars (chock full of oats, cranberries, seeds, nuts, and quinoa) any and all times of day.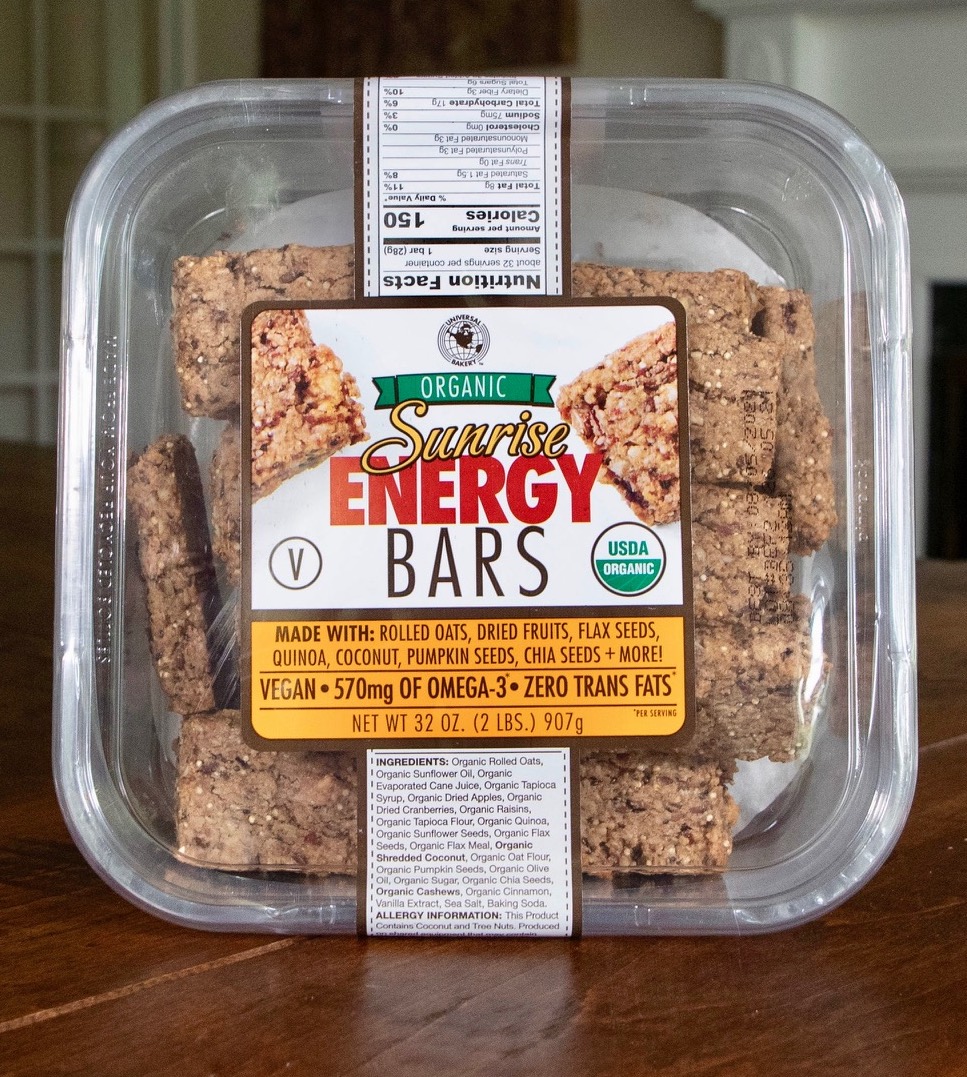 On behalf of all veg lovers, thank you Costco! Not only for all of your delightful vegan offerings, but also for saving us some green. Happy shopping and saving, veg friends!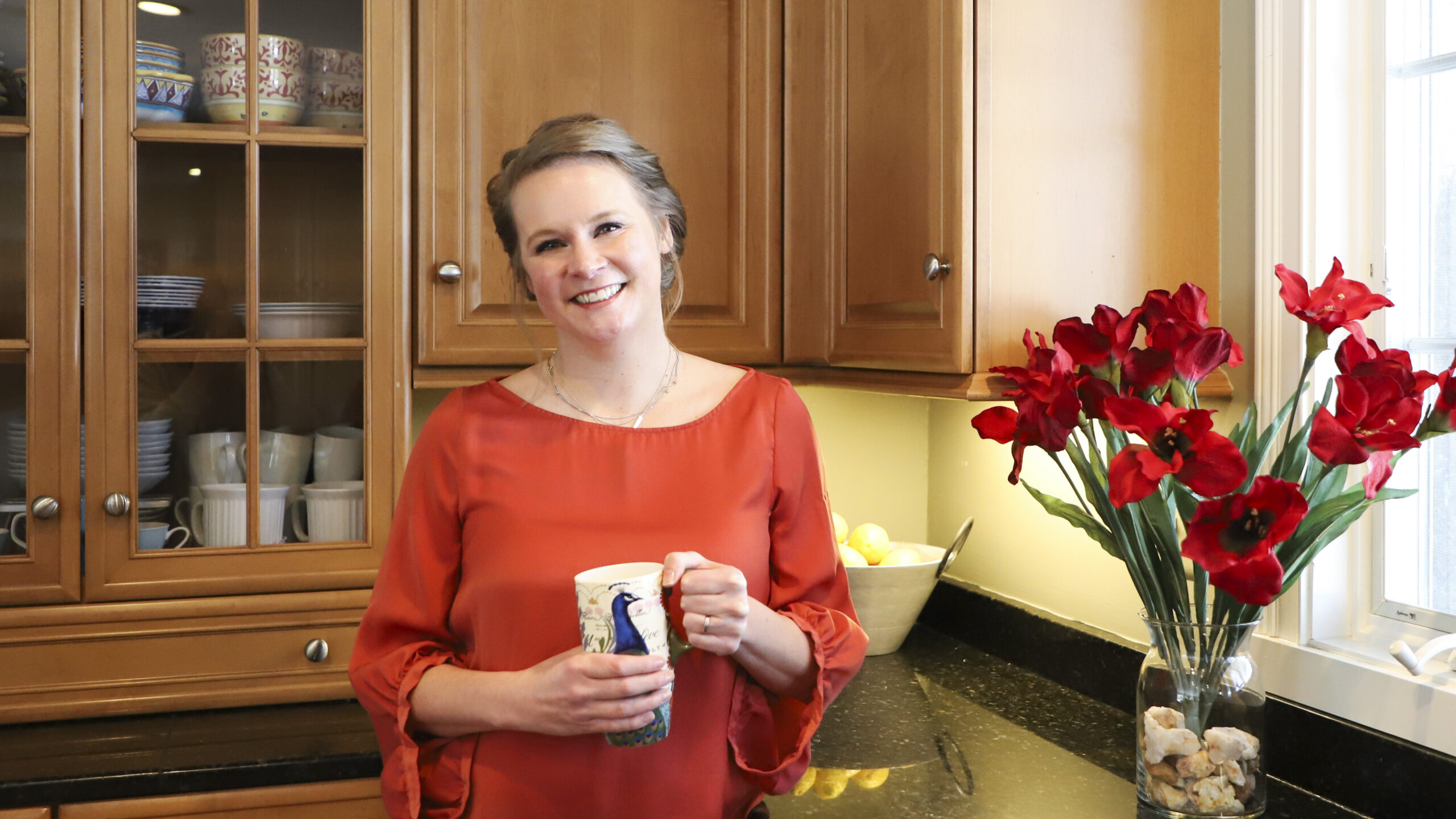 The Vegan Mary is a plant-based consultant, connoisseur, and writer, based in Oakland County. Mary holds a certificate of Plant-Based Nutrition from Cornell University, as well as a Master's degree in Business. Her continuing education includes multiple food and nutrition courses at Harvard and Stanford Universities. She spent the last two decades as a marketing executive before turning her sites and her experiences to vegan consultancy. TVM services clients across the US. When she's not cooking (or eating!), her passions include physical fitness, reading, and traveling. Find her on Instagram @the.veganmary and on Facebook @therealveganmary.