the best vegan food at meIjer
guest blog by the vegan Mary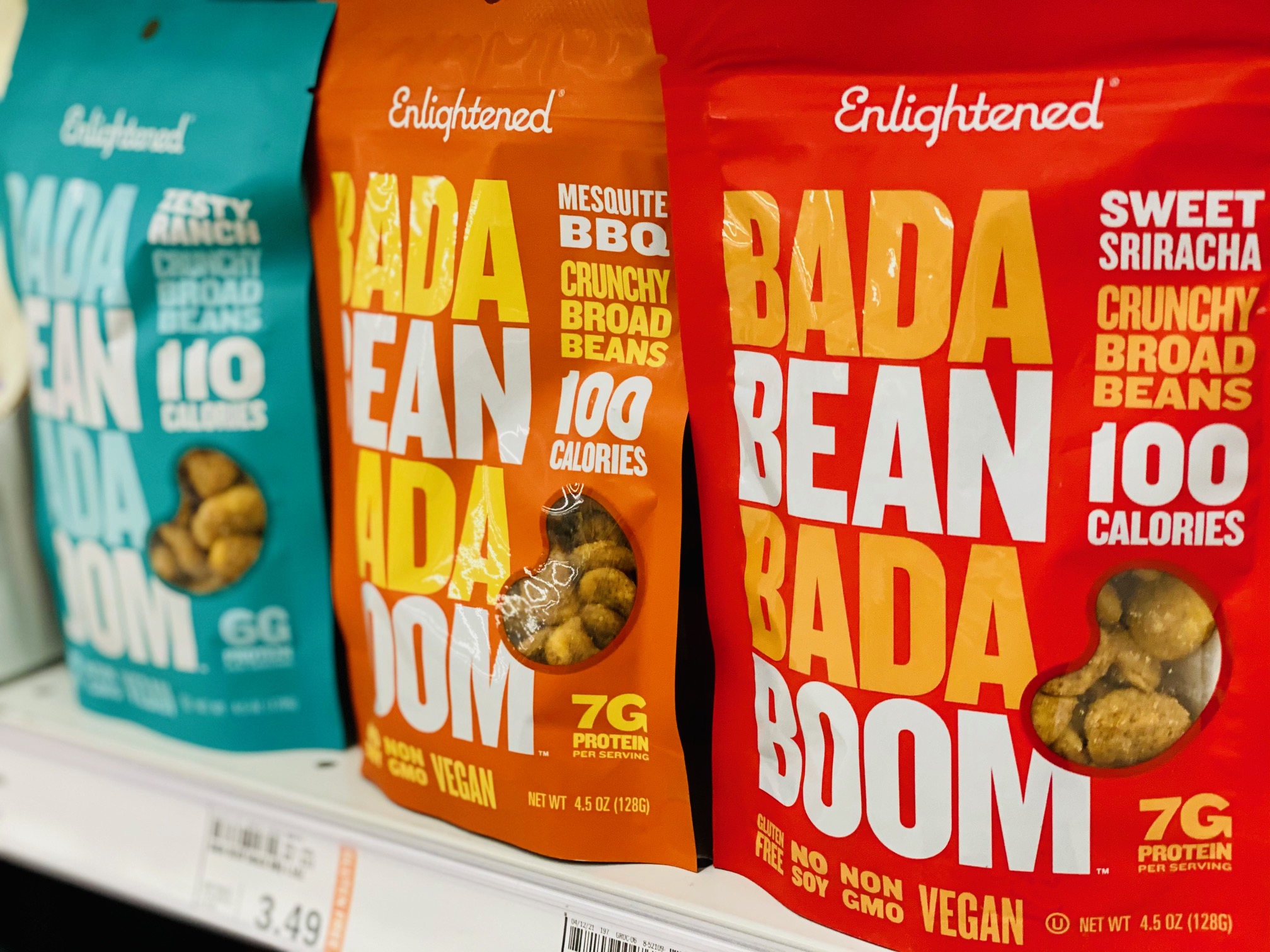 Meijer "Thrifty Acres", you've come a long way.
Yes, Michigan-based Meijer was named "Meijer Thrifty Acres" for decades (we are talking pre-Tofurky time!) and is credited by some as pioneering the supermarket concept. It is now a multi-billion dollar hypermarket chain, still privately held by the Michigan-based family.
The store footprint averages around 200,000 square feet and offers everything from sporting goods to homewares. Naturally, and true to its supermarket roots, it also offers a vast array of grocery items. And from what we can tell, they are leveraging the Meijer legacy and buying power to source some hot new vegan eats! They not only carry mainstay brands with vegan offerings like Amy's, Annie's, Pacific Foods, and Sweet Earth, but also many exclusively vegan brands adorn their shelves: Boca, Beyond, Daiya, and Field Roast to name just a few.
What's more? There's little doubt that Meijer is a great resource if you're shopping for a family with various dietary requirements. The convenience of picking up shrimp, a Gardein skillet (and perhaps even a new basketball) all in one stop makes this mom's heart just sing! But because of this large footprint, finding that Gardein skillet might take some time! While this gal loves to wander around grocery stores, many might not have that time or energy. So in this blog, we've not only highlighted some of our favorite vegan finds, but we are also sharing where to find these goodies in the vastness that is Meijer. Your veritable breadcrumb trail for vegan eats at Meijer starts here!
Let's start with the basics, shall we?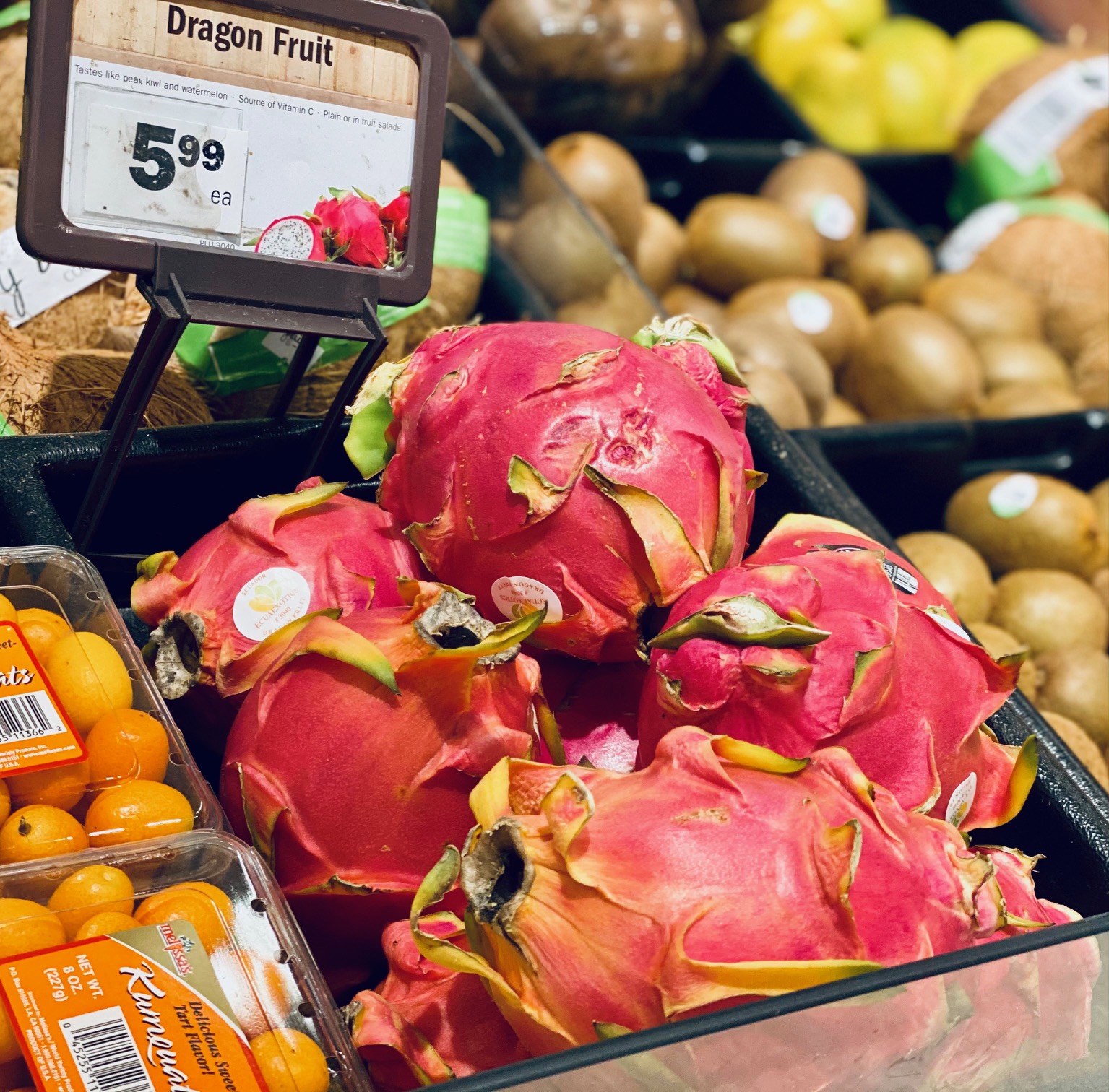 Meijer stores welcome you with a stunningly large assortment of produce. While this section is not hard to find, you may be surprised by the vast array of traditional and specialty fruits and veggies on hand. Seasonal availability of apples, peppers, onions, squash, and potatoes await! Look a bit further and you might find hidden gems like fresh dragon fruit, kumquats, rutabaga, jicama, tomatillos, and celery root. So the next time you are looking for some seasonally fresh produce to spruce up your salad or dinner menu, take a spin through the colorful and creative produce section.
Another secret to shopping Meijer produce? The Flashfood app! Meijer recently adopted this app chain-wide, allowing shoppers to browse and buy foods nearing their "best by" date at a major discount. Whether you are whipping up a batch of veggie soup or just shopping for your family's weekly fresh produce needs, this app helps Meijer reduce food waste while saving you some green! (The Flashfood app can be downloaded from iOS and Android app stores.)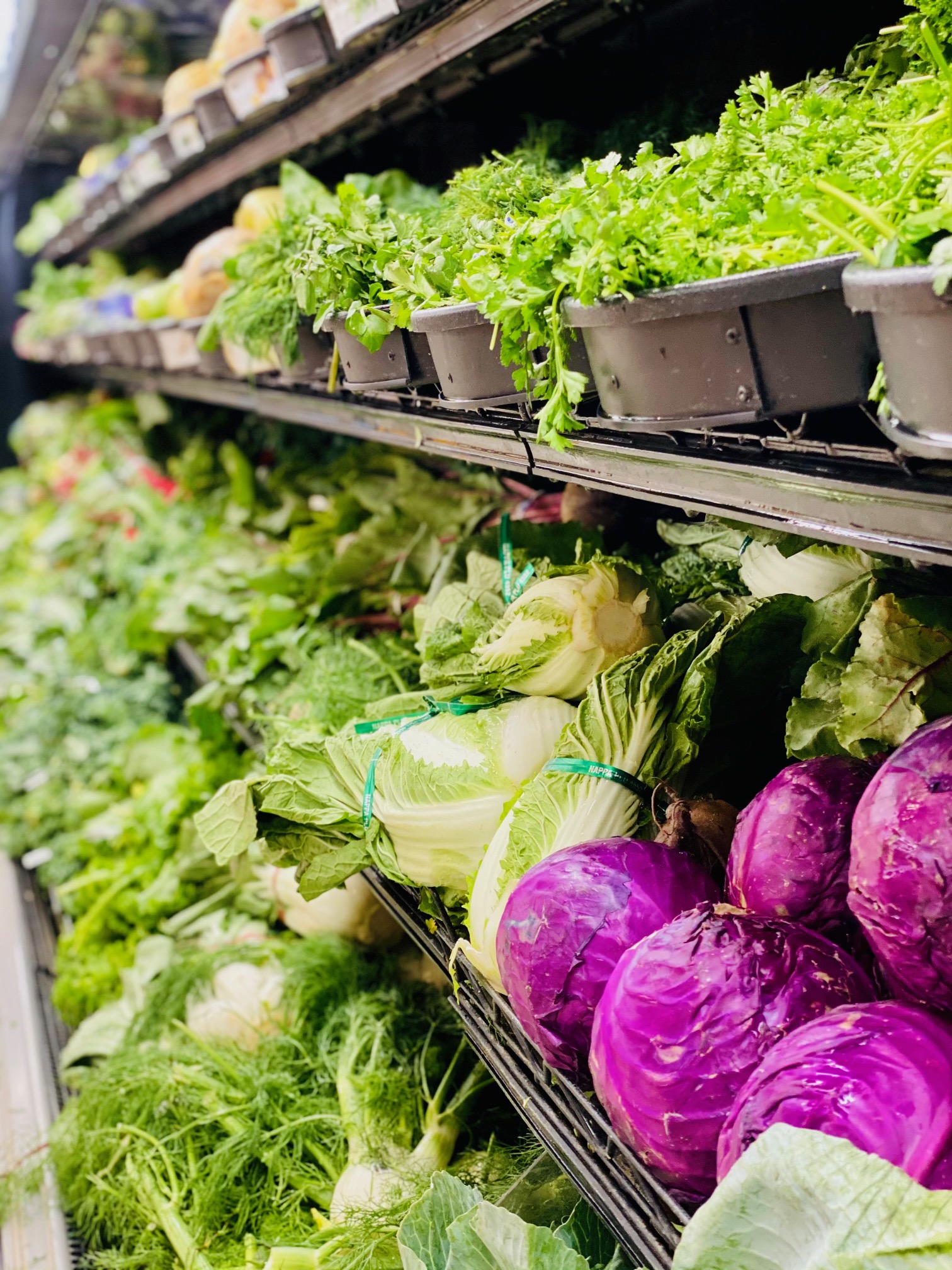 Once you snake your way through the produce, you'll arrive in a vast bakery of goodies. We found loads of vegan (bread) loaves, from both the Meijer and Michigan bakeries, featuring savory options like Italian deli and marble rye; however, sadly not many options for our vegan sweet tooth. (Hint, hint, Meijer Bakery!) Our sole find were All Free Brownie Bites, certified gluten-free, school-safe, and fairly tasty.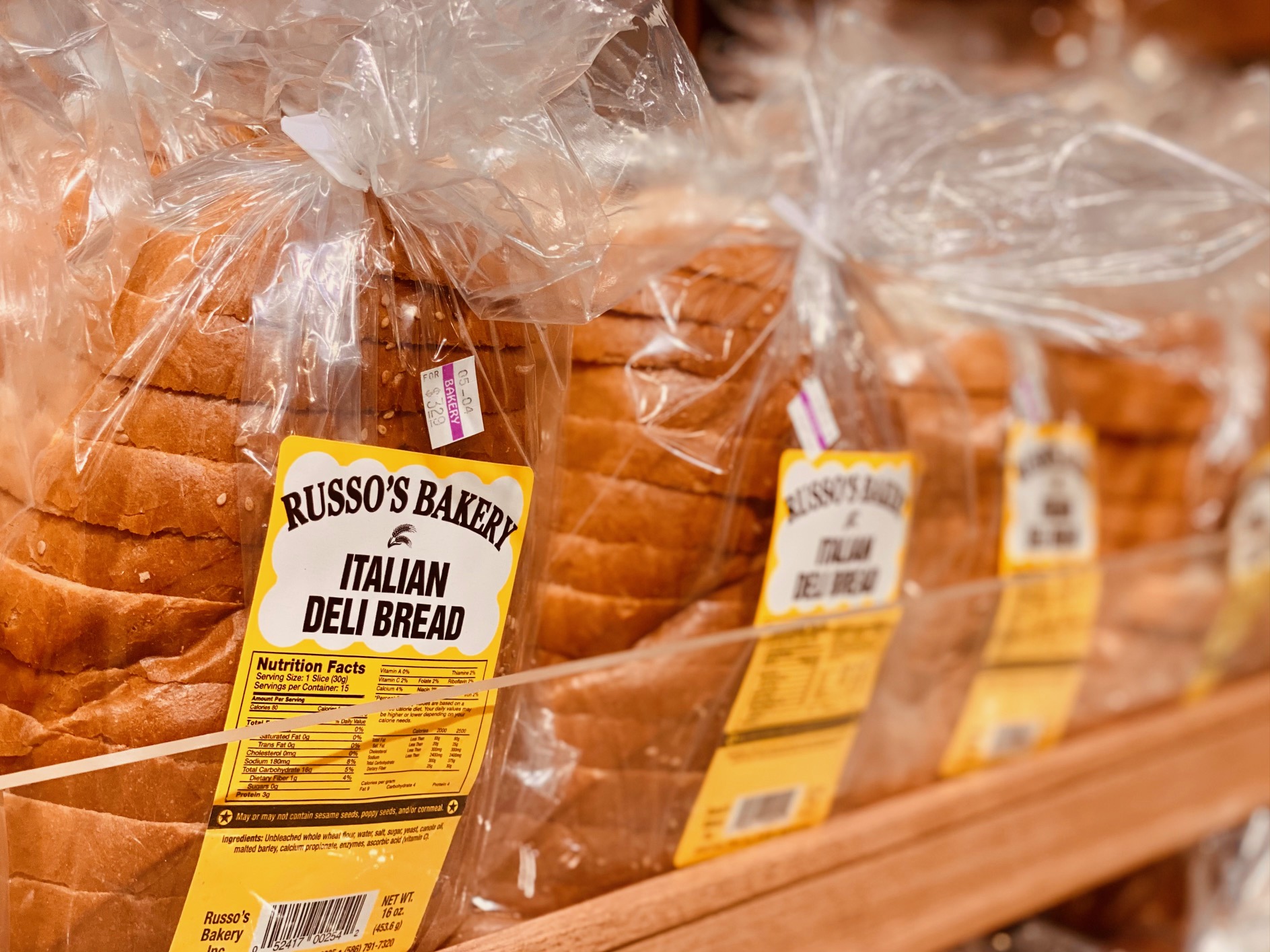 Skip the deli if you are looking for your favorite vegan cheese brands. Instead, check the dairy cheese aisle or the refrigerated section on the perimeter of the produce section (often near refrigerated salad dressings and premium fresh juices). For ease of reference, we will dub this the 'kombucha cooler'. Hint: This same section will also feature other refrigerated protein items like tofu and meat alternatives (burgers, crumbles, brats, dogs, bacon, and deli slices). Still on the hunt for your favorite meat substitute? Check the frozen aisle for more offerings such as No Evil, Gardein, and Boca.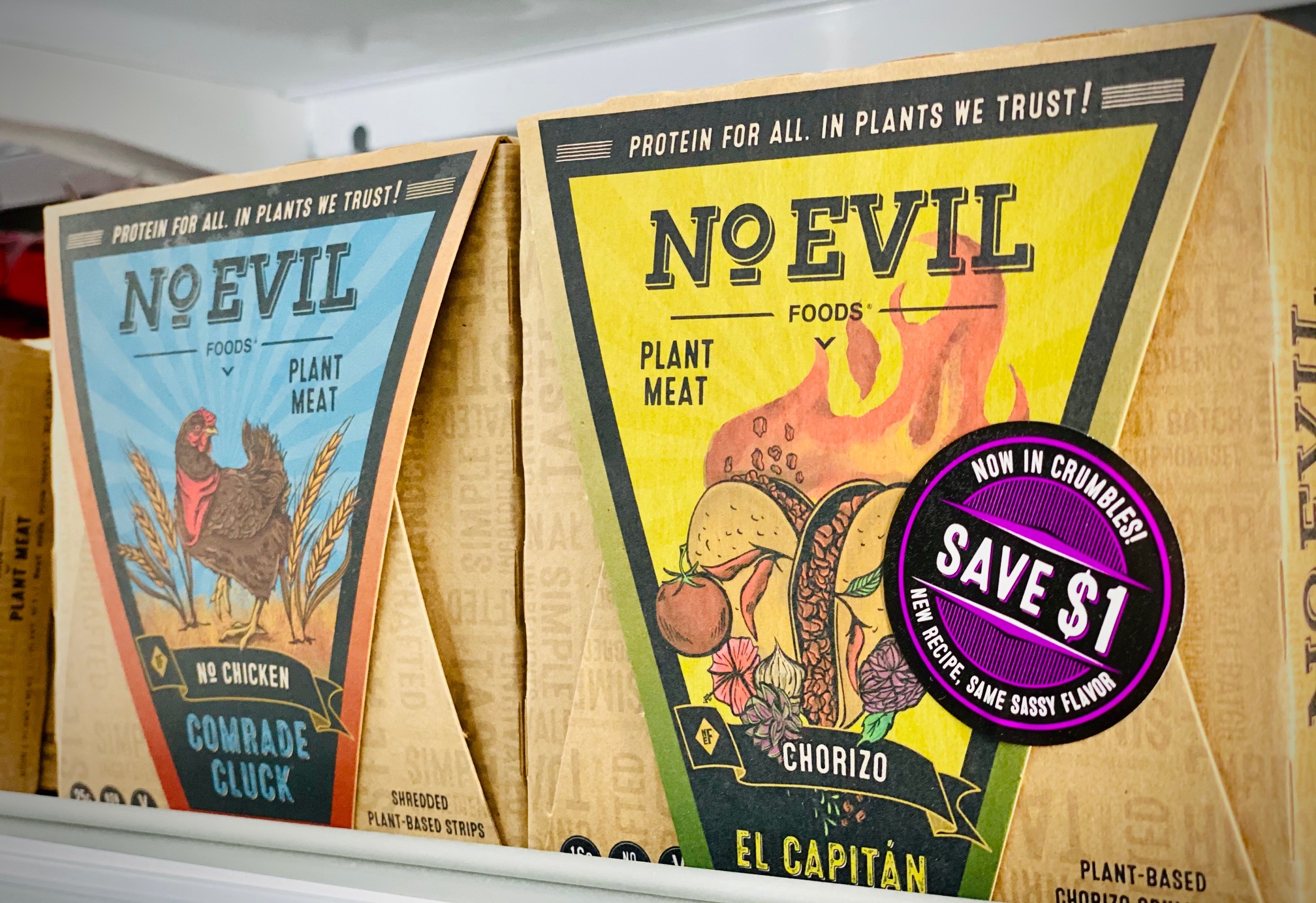 Also tucked away in the extensive frozen aisles at Meijer are vegan frozen pizzas! (And yes, this is considered a 'basic' in our house.) At the end of the some 20 freezers of traditional frozen pizza, you will find vegan offerings. Be mindful while selecting your vegan pizzas, as they are often interspersed with other alternatives that may not be vegan (cauliflower crust pizza, gluten-free options, etc.). We even found Tattooed Chef brand plant-based pizzas, which launched just this spring.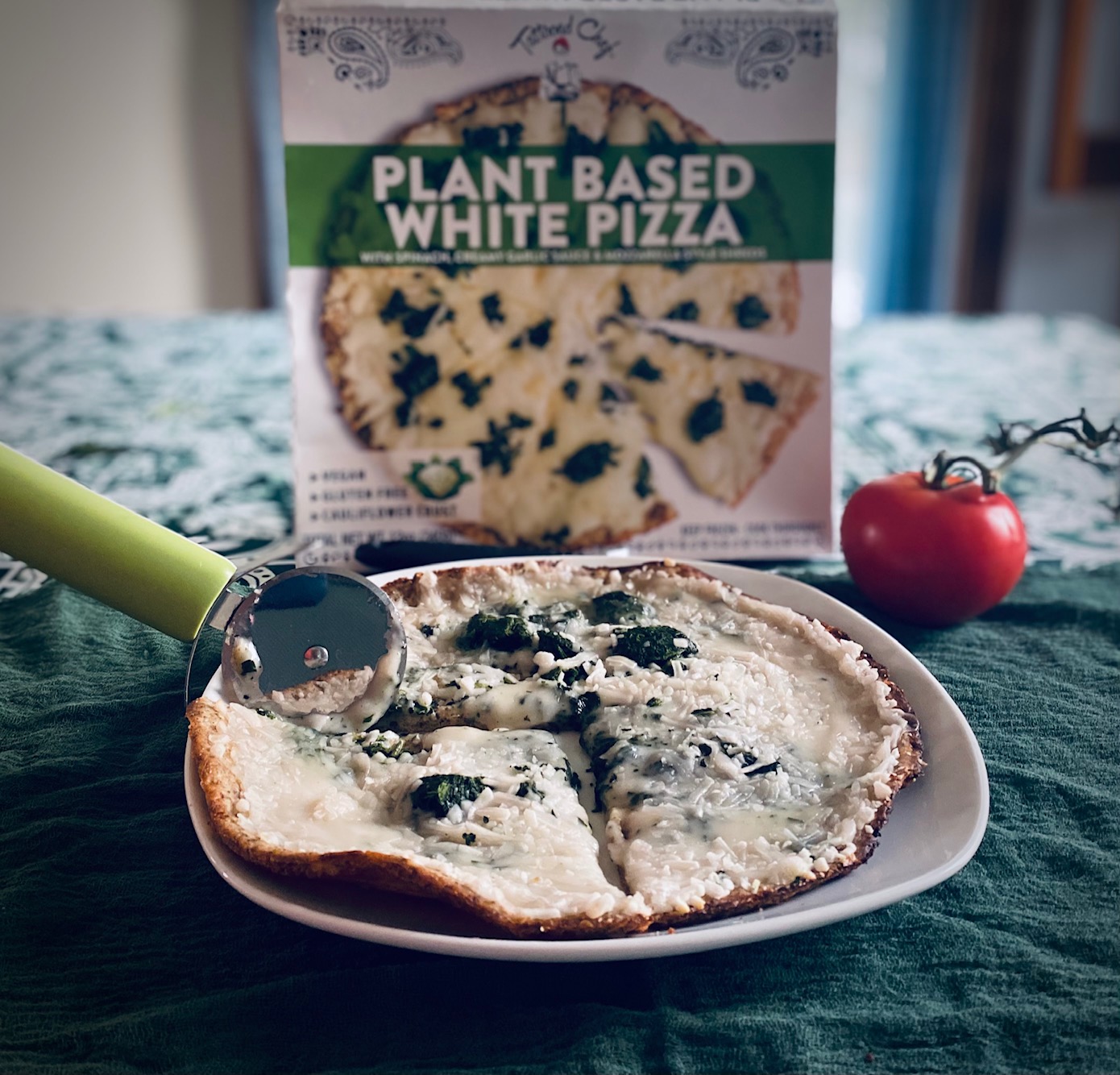 We are thrilled to report that non-dairy milk alternatives abound in the dairy case. Silk, Califia Farms, Almond Breeze, Good Karma, and So Delicious brands offer a generous selection to suit various vegan palates. We even found Planet Oat flavored creamers (including caramel!) that made our vegan hearts sing with excitement!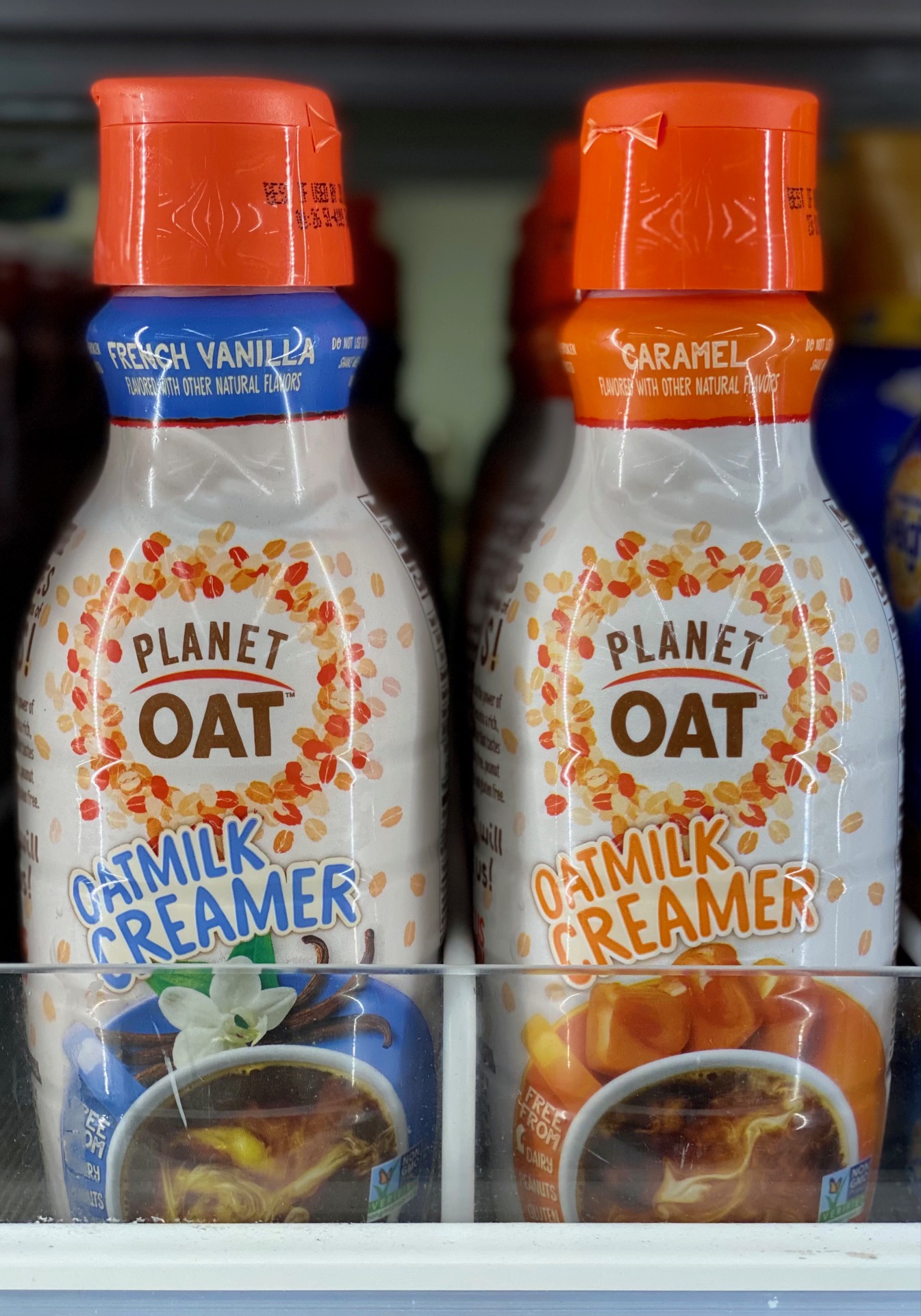 Vegan pasta, thankfully, also falls into the "right where I would expect to find them" category. We found a considerable variety of pasta made from veg (and legumes) of all kinds and in all shapes! From lentil to edamame, chickpea to sweet potato, the options abound. And yes, even wheat pasta is available. Our favs? VeggieCraft zucchini spaghetti and True Goodness Hidden Veggie penne. Also noteworthy, Palmini lasagna noodles made with… yes, you guessed it… hearts of palm!
Looking for a way to jazz up this week's pasta dish? Meijer carries several avocado-oil-based Primal Kitchen sauces, packed with plenty of flavor and no dairy! While not all Primal Kitchen offerings are vegan, we spotted several – including a non-dairy vodka sauce and alfredo. And these tasty sauce options are practically guilt-free: gluten-free, soy-free, non-GMO, and with no added sugar.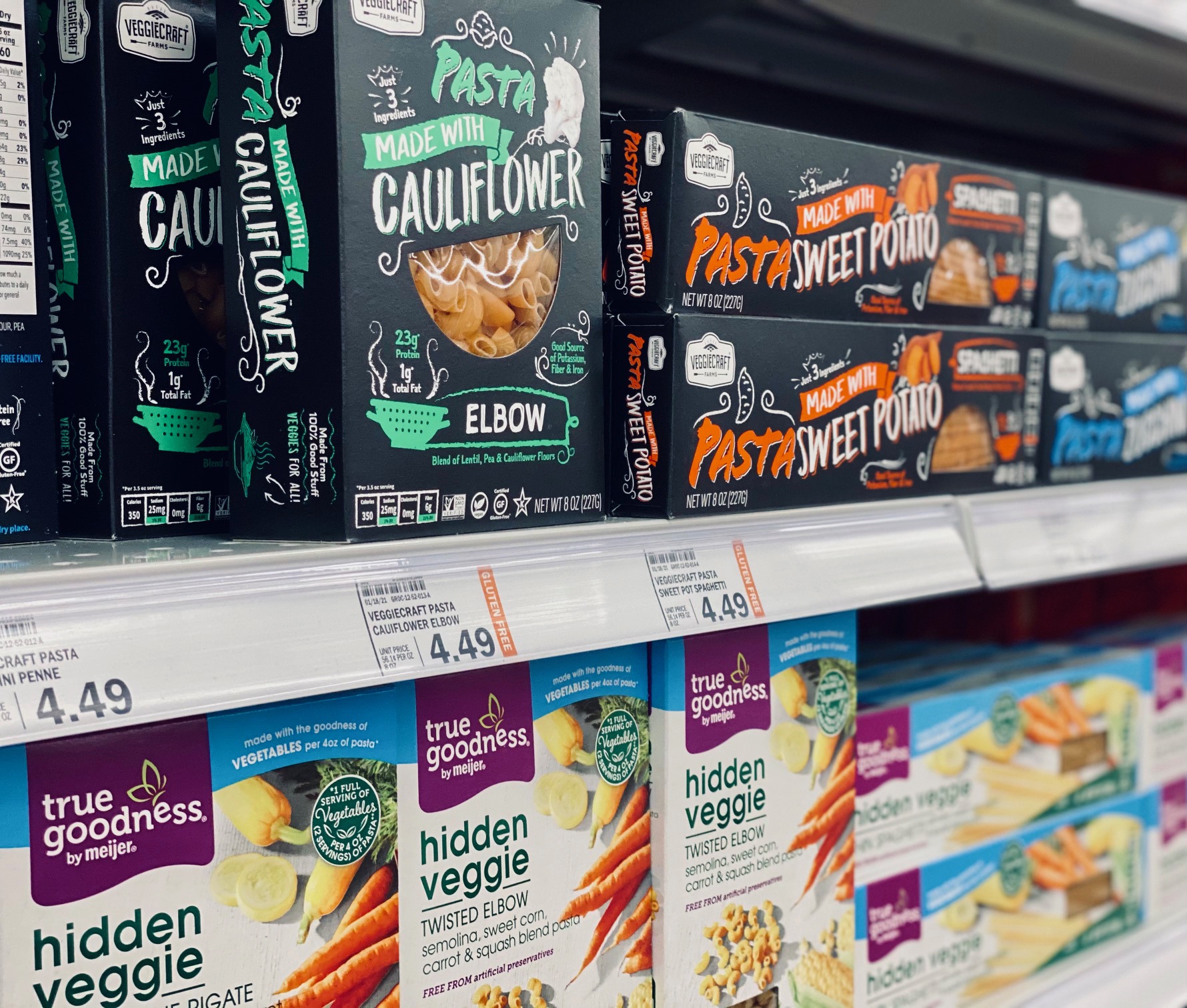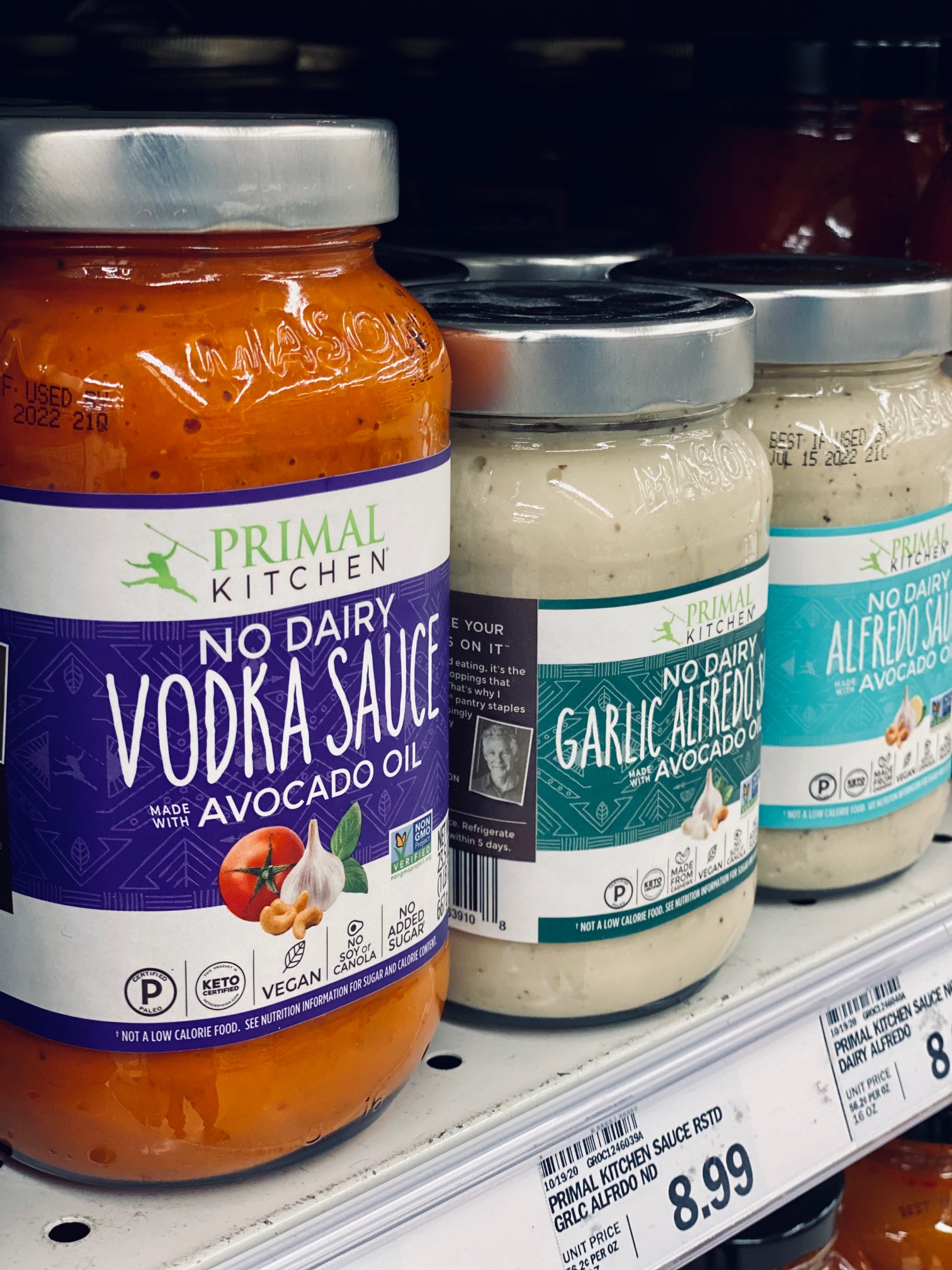 With our vegan basics covered, we'd be remiss if we didn't share some of the fun finds from our most recent stroll through the Meijer aisles! We were more than happy to drop these tasty vegan delights into our cart!
Meijer's "Fresh to Go" area, nestled near produce (and the front door), features various grab-and-go meals. We were pleased to find a few vegan ramen bowls among the options (we spied both spicy sesame and miso flavors). These refrigerated, Asian-inspired heat-and-eat bowls make our list of top fresh finds.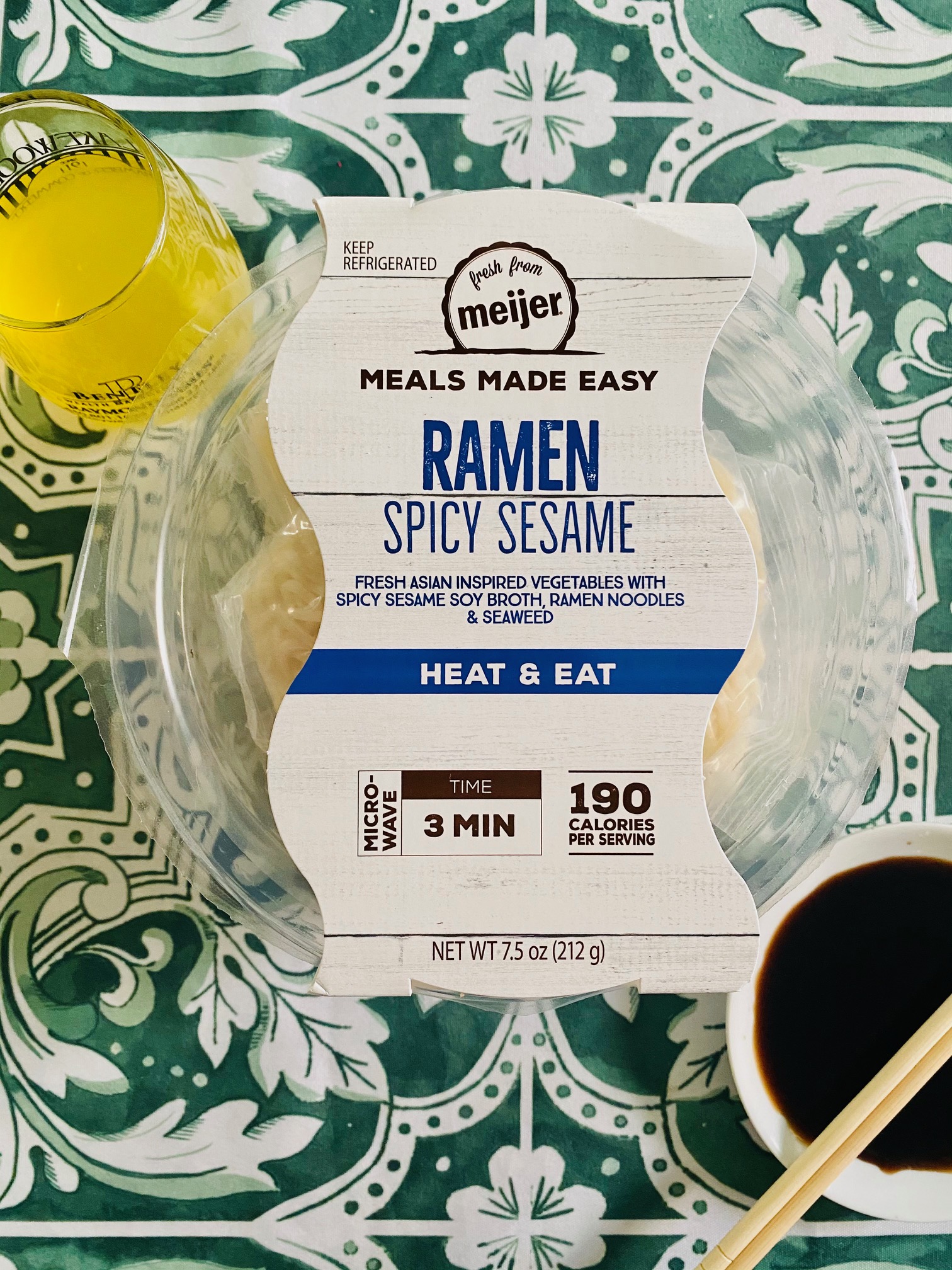 From fresh to frozen… Magnum non-dairy ice cream bars, in both classic and almond! (We said fun, not necessarily healthy!) These gluttonous 3-packs might just be the best part of the freezer aisle. Coming in a close second? The plethora of vegan frozen handhelds. Trust me when I say, old fashioned hot pockets have nothing on these vegan finds! Tofurkey plant-based ham style & ched'ar pocket, Daiya tex-mex burrito, and Alpha Foods beefy chedd'r pot pie offer plant-based convenience that's tough to turn down!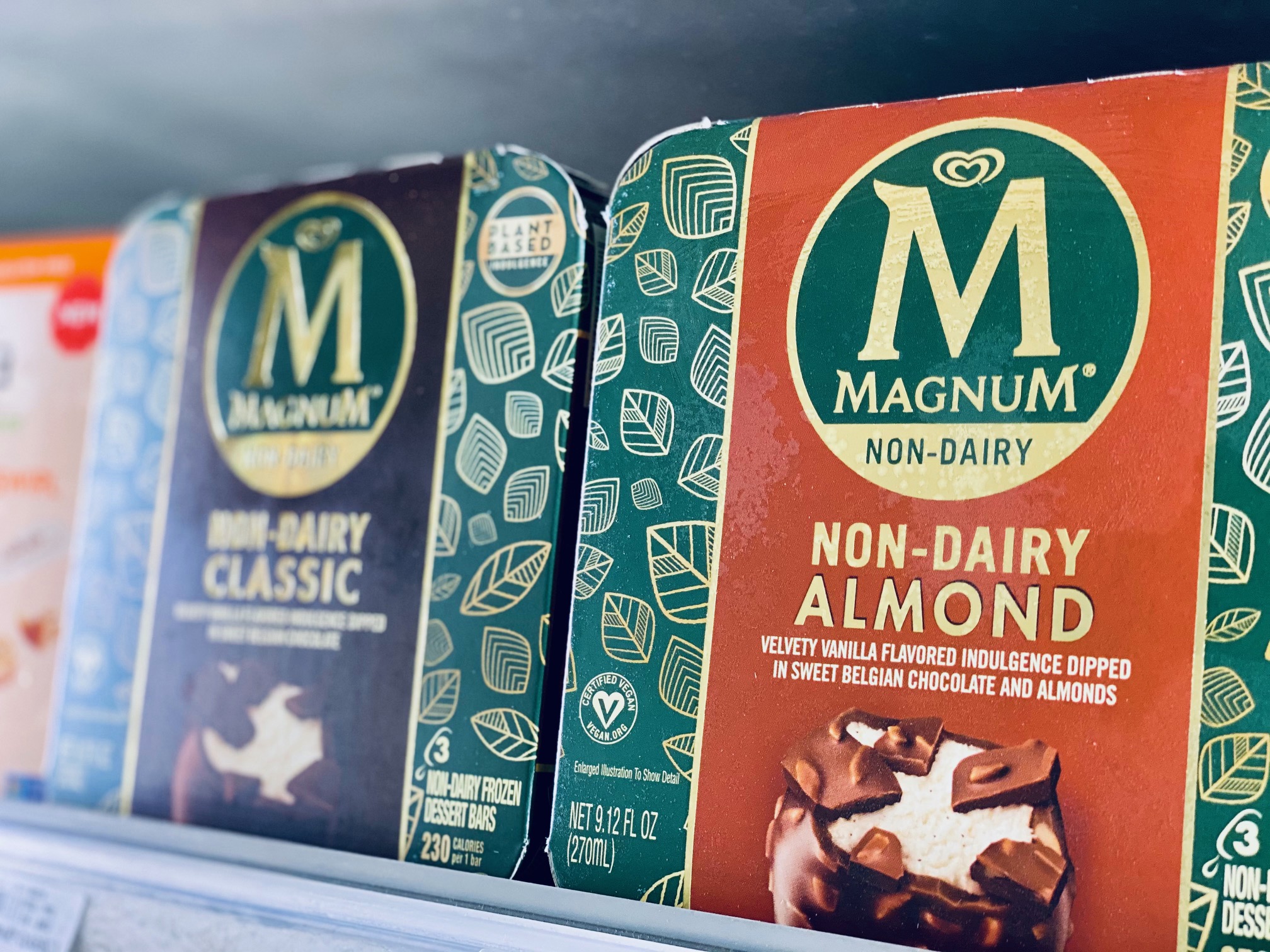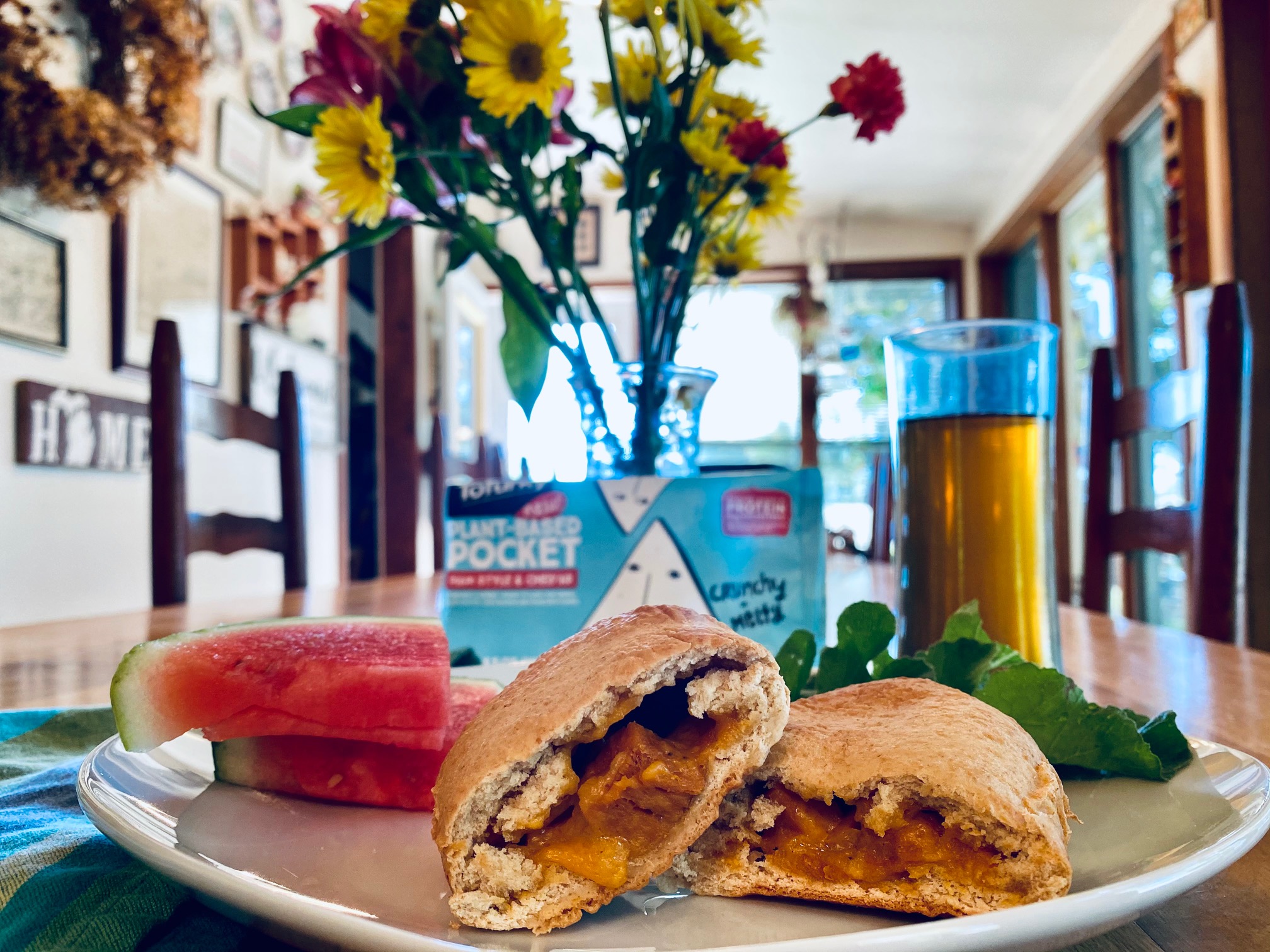 Speaking of convenience, we happily stumbled on three different flavors of Sweet Loren's ready-to-bake cookie dough (in the dairy aisle near the butter). While they are safe to snack on raw, we opted to bake the fudgy brownie cookies before devouring them. If you've got the time and energy to bake from scratch, you can find Enjoy Life allergen-friendly chocolate chips hidden near the gluten-free snacks (or in the baking aisle). While you are there, check out the awesome array of specialty nibbles, all perfect for vegan snack lovers! Bada Bean Bada Boom roasted broad beans, Beanfields bean chips, Skinny Pop microwave popcorn, and Gardein plant-based jerky all found their way into our shopping cart. And if you happen to find From the Ground Up's cauliflower stalks, don't hesitate! These crispy, puffed, savory snacks are reminiscent of Funyuns' flavor, but vegan and a bit healthier!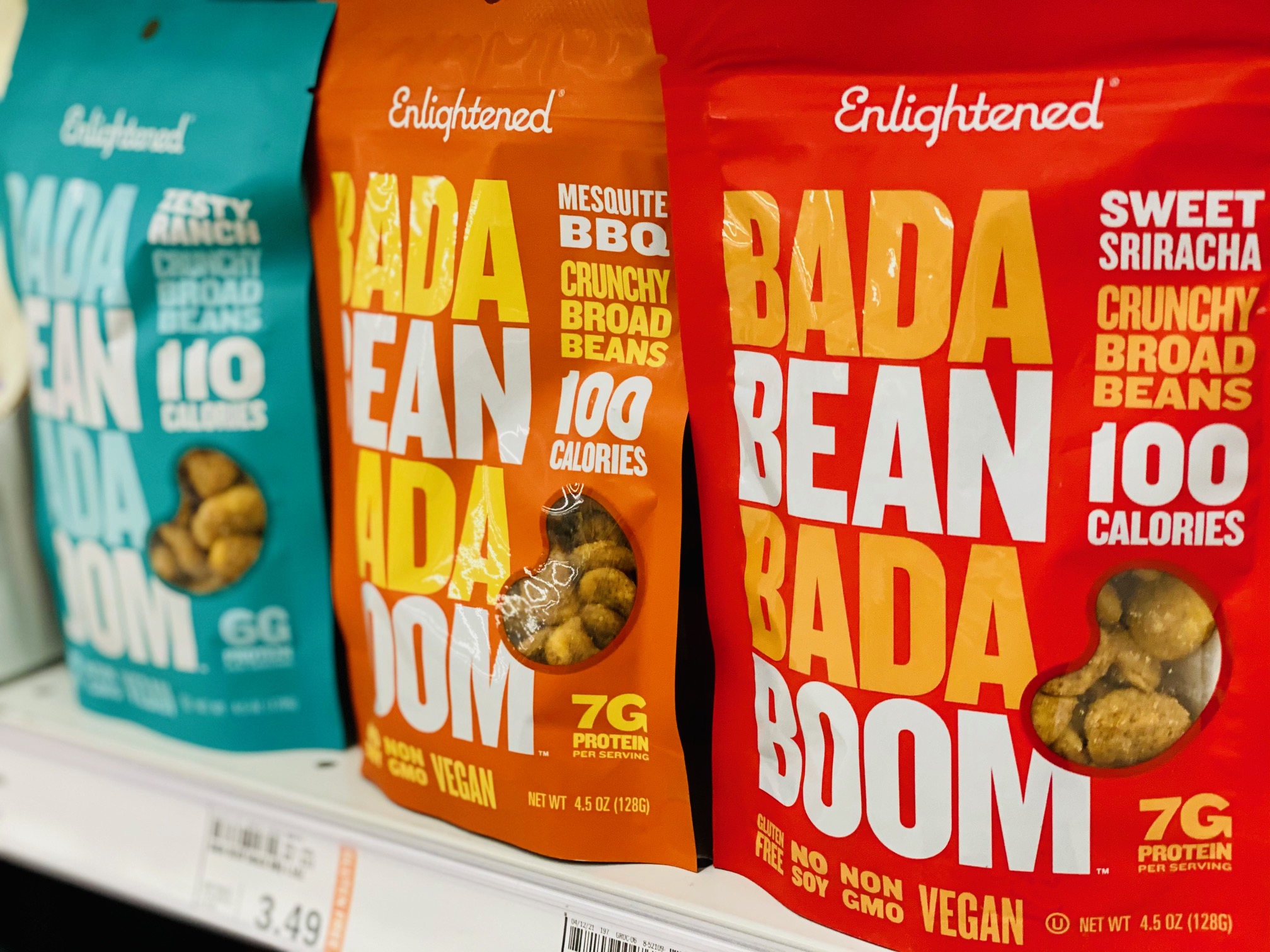 What else made the list of fun finds? Tofurkey plant-based ham style roast, which has been saving Sunday dinners for my family for years now. It can be located in the aforementioned 'kombucha cooler' near the tofu. This notoriously hard-to-find meal starter comes with an amber ale glaze, making it perfect as a stand-alone protein roast or sliced up for deliciously decadent vegan ham and cheese sammies!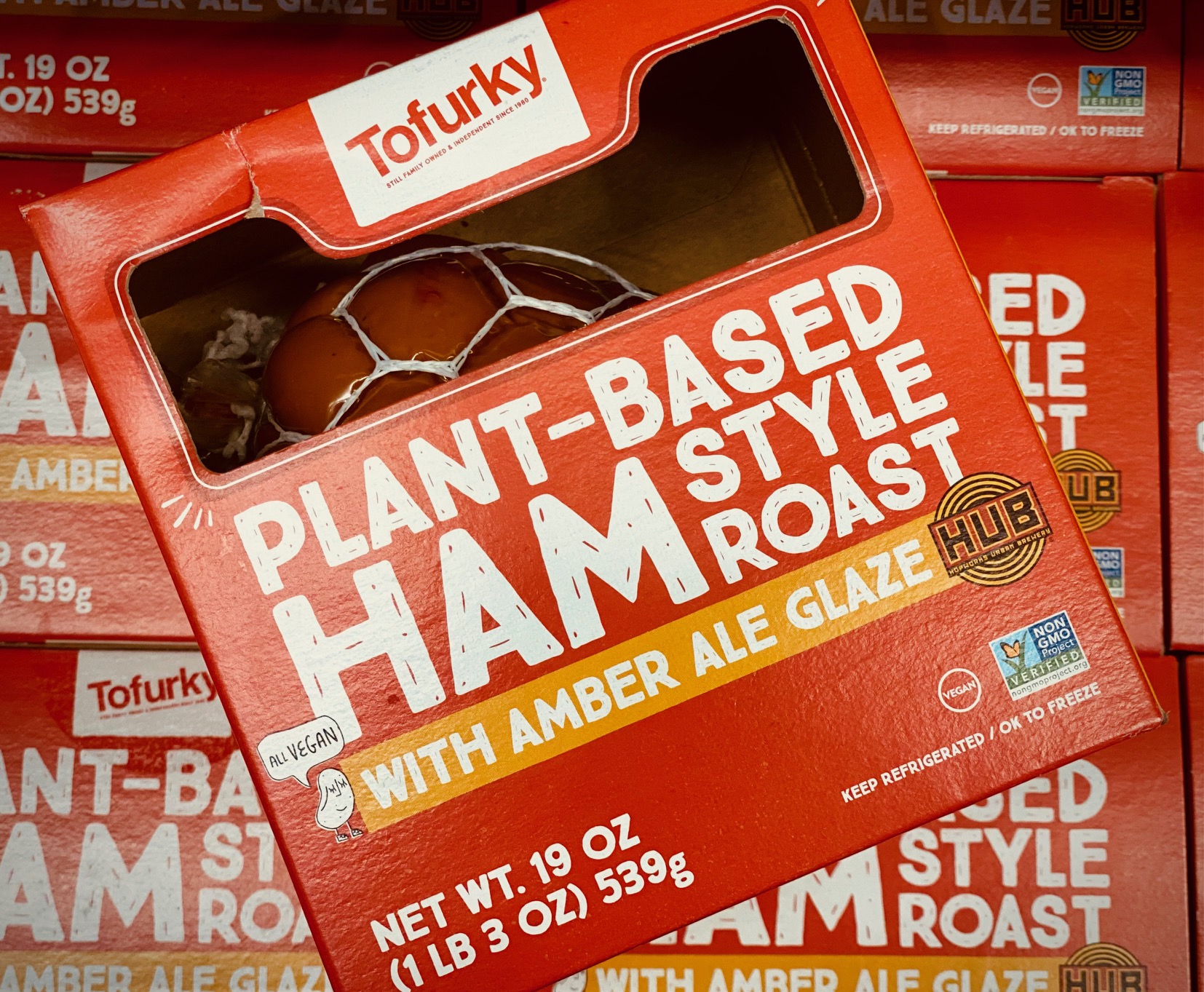 Whether you are shopping for a household of one or ten; all-vegan or various dietary needs; Meijer offers an appealing combination of convenience and variety. Don't let the size of the footprint intimidate you! Armed with the bread crumb trail above, discovering plant-based eats and treats for your family is a breeze.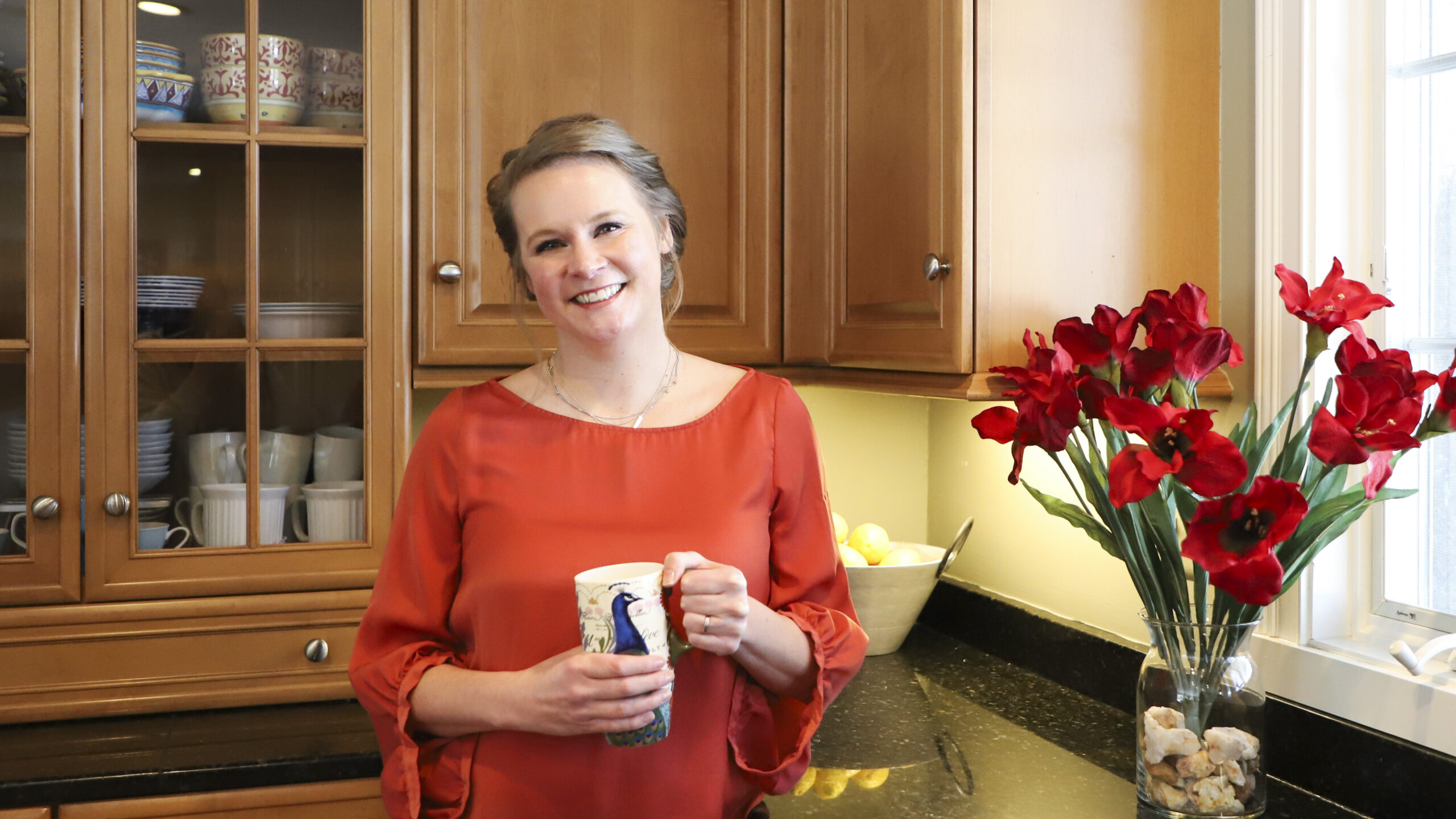 The Vegan Mary is a plant-based consultant, connoisseur, and writer, based in Oakland County. Mary holds a certificate of Plant-Based Nutrition from Cornell University, as well as a Master's degree in Business. Her continuing education includes multiple food and nutrition courses at Harvard and Stanford Universities. She spent the last two decades as a marketing executive before turning her sites and her experiences to vegan consultancy. TVM services clients across the US. When she's not cooking (or eating!), her passions include physical fitness, reading, and traveling. Find her on Instagram @the.veganmary and on Facebook @therealveganmary.