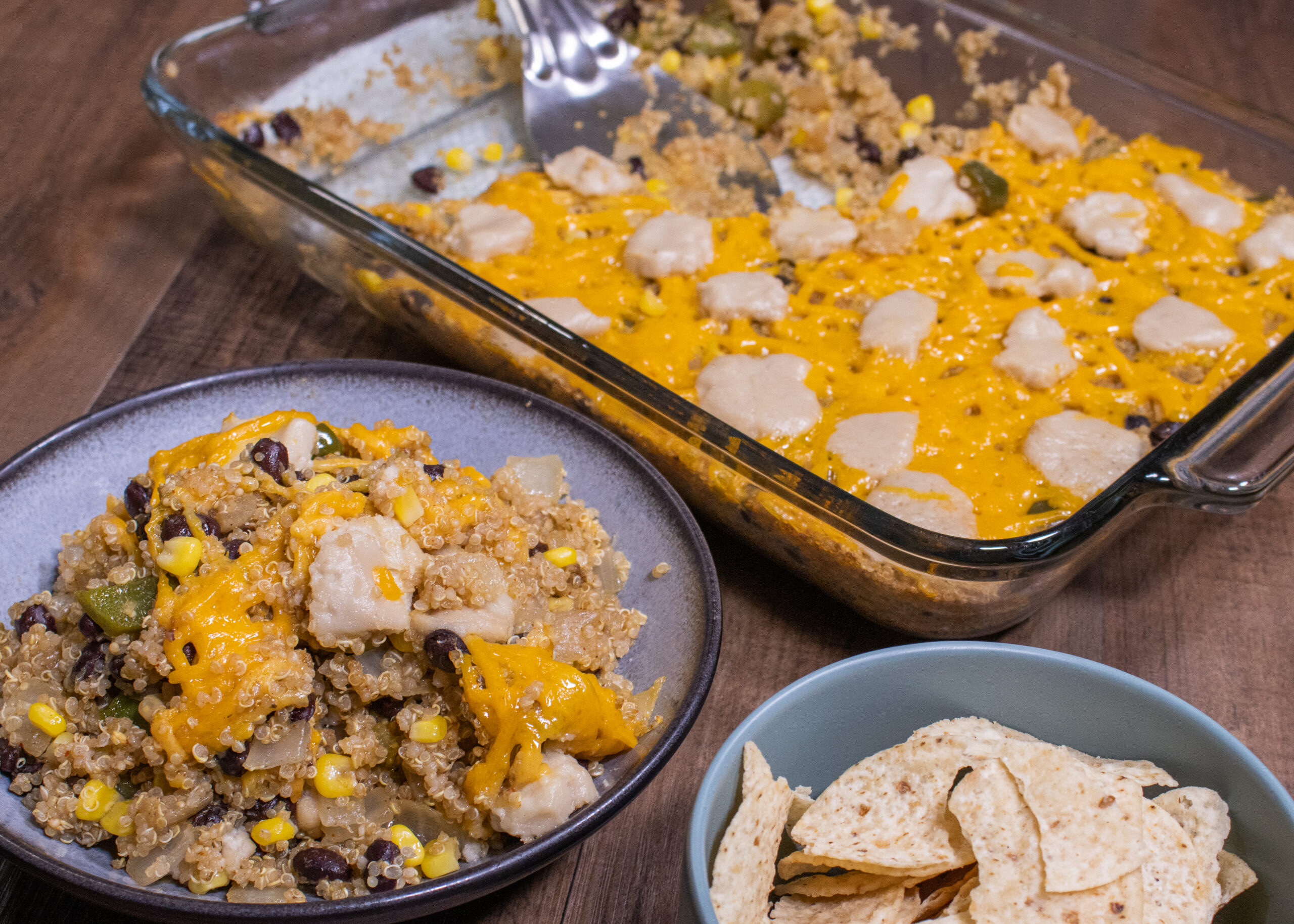 This dish is easy, cheesy, so good, and very versatile.  
I chose to eat it with tortilla chips but it would also be great on a salad, in a wrap, or just by itself. This is a great and interesting way to get all the excellent nutrients quinoa has to offer!
Did you know quinoa is known to be a superfood? It is high in protein, fiber, and many other essential nutrients that our bodies need every day.
I chose to use white quinoa for this recipe but did you know there are actually three main kinds of quinoa? White quinoa is the most delicate of the bunch in both texture and flavor. It is also the most popular. Red quinoa is a bit richer and nuttier in flavor compared to white quinoa. Black quinoa has more of an earthy flavor with just a touch of sweetness. They are all delicious and all very healthy so you can use whichever kind you like best. This dish would be great with them all.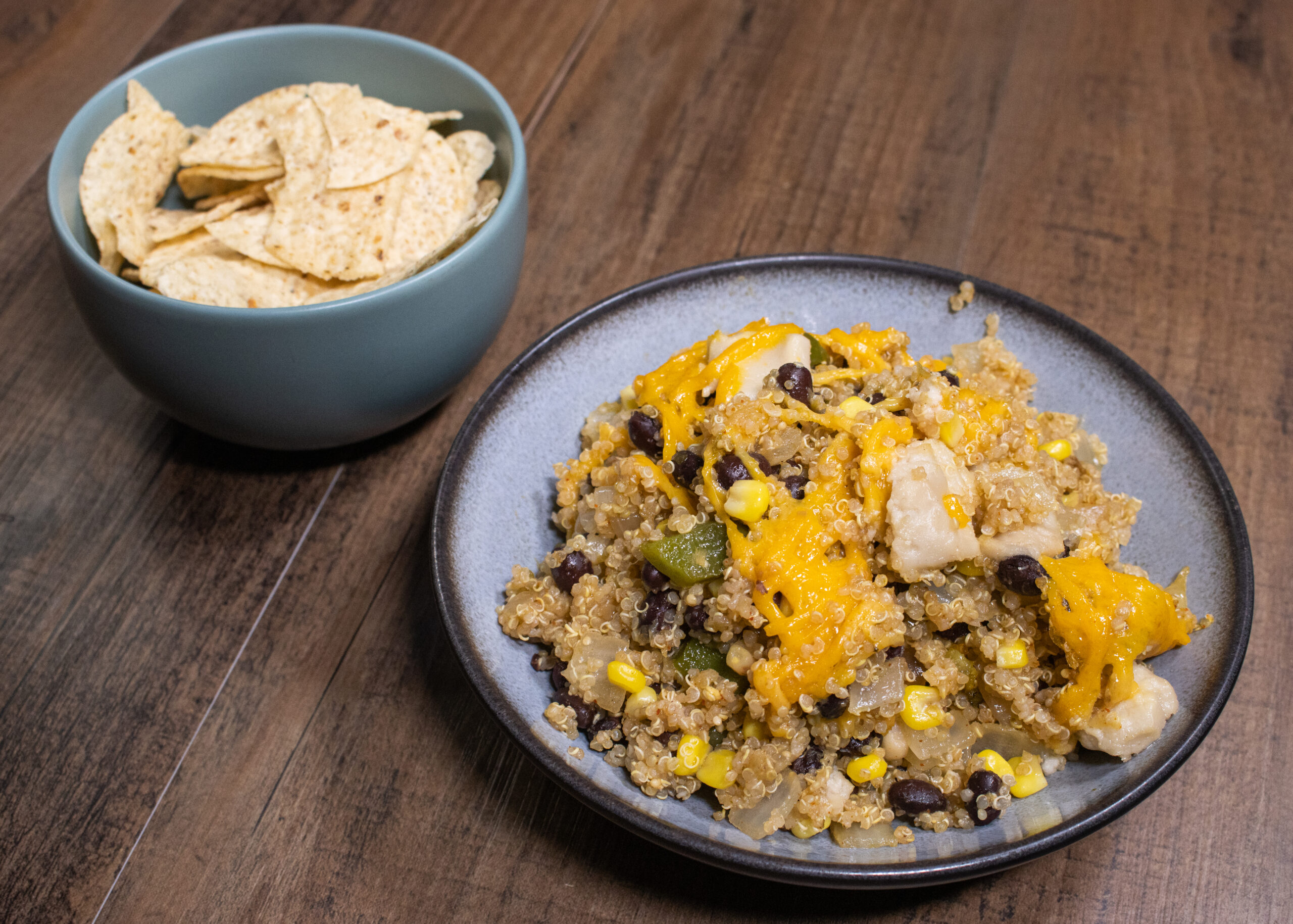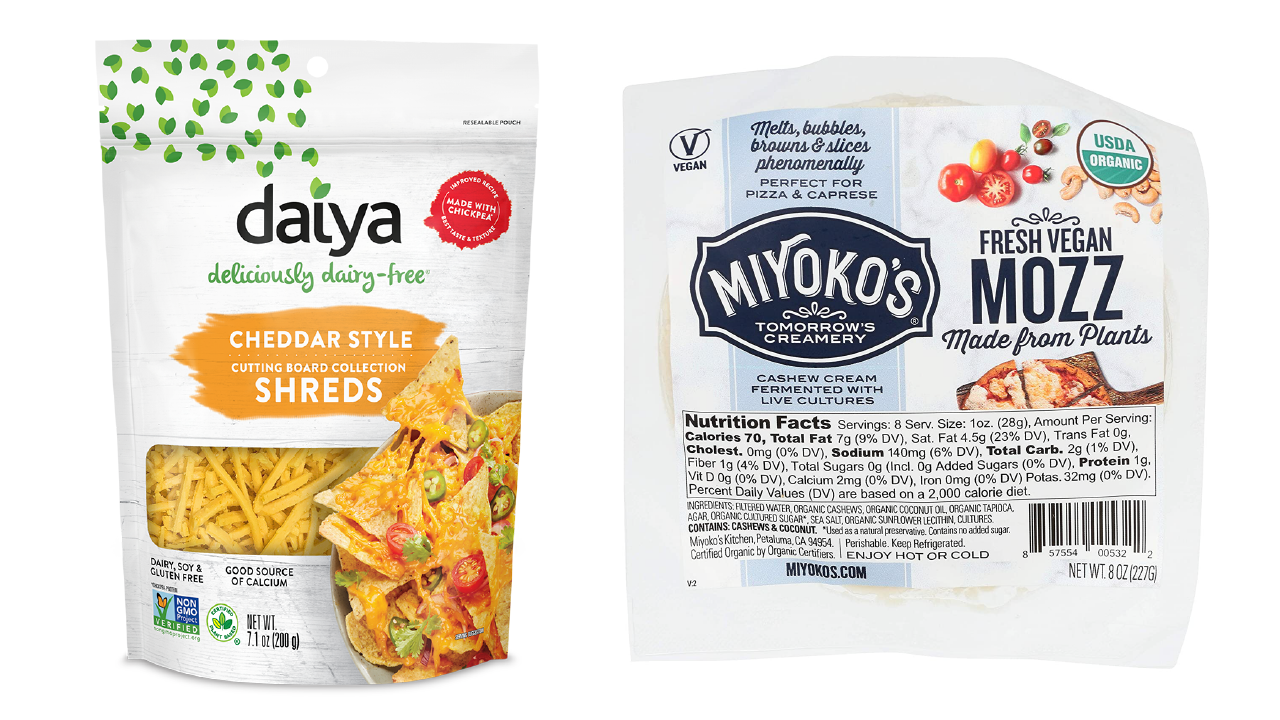 The cheeses I used for this recipe are Daiya's Cheddar Style Shreds and Miyoko's Fresh Vegan Mozz. The dish turned out delicious so I was very happy with the results but I had actually never used either one of these cheeses before. I chose these two because that is what was available at my local Kroger.
I definitely recommend these two cheeses if you want to achieve the exact same results I did. However, there are so many different vegan cheeses out there these days you should feel free to use a favorite brand you are already familiar with or just pick up whatever your local grocery store has and try something new. Some are better than others but we all have our personal taste.
Here are just some of the vegan cheese brands you might find.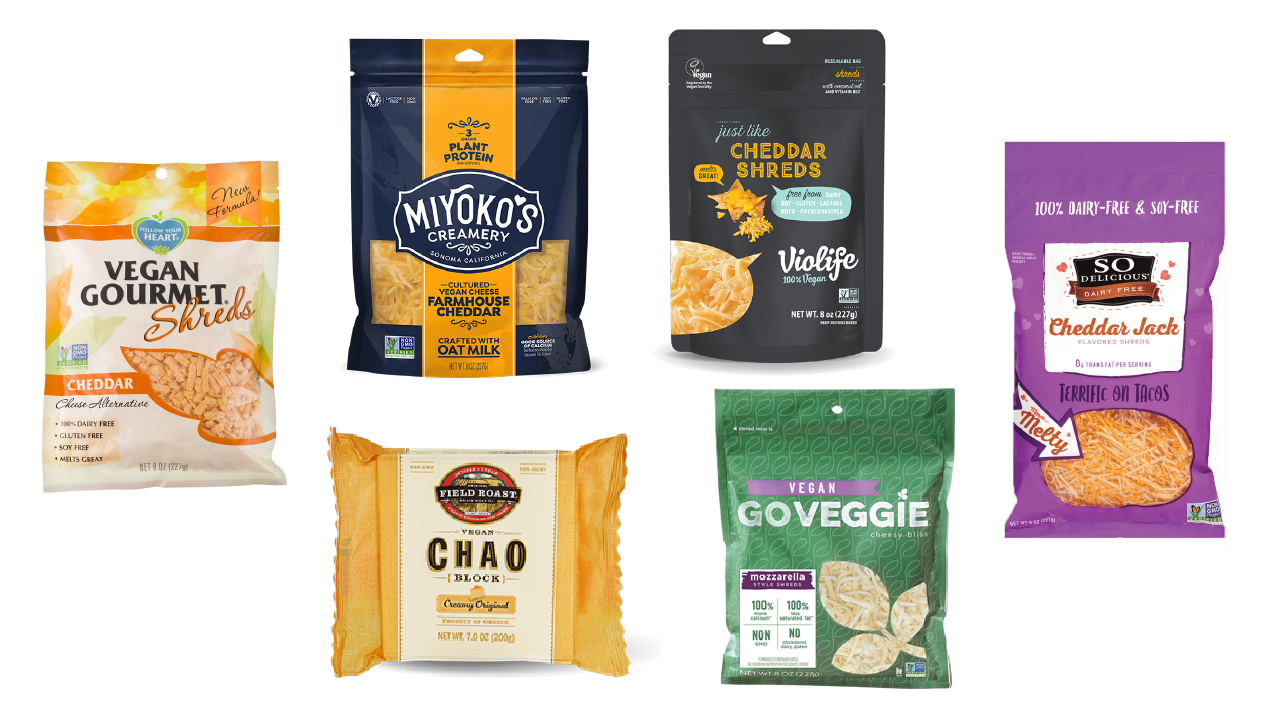 3 cups cooked quinoa (1 cup dry)

1 sweet onion, diced
1 green bell pepper, chopped
1 Tb olive oil (or another mild oil of your choice)
1 can (15 oz.) black beans, drained and rinsed
1 cup corn
1 1/2 cups salsa verde
1 tsp chili powder
1 tsp cumin
salt to taste
pepper to taste
2/3 cups vegan mozzarella cheese
2/3 cups vegan cheddar cheese
Pre-heat the oven to 350.
Cook your quinoa so that it is light and fluffy.
On medium heat, saute the onion and green pepper together with the olive oil until the onion starts to become translucent (about 5 minutes). 
Mix all ingredients together except the cheese until everything is well incorporated.
Spread mixture out into a glass or ceramic baking dish.
Evenly sprinkle the cheeses over the top of the spread out mixture. 
Cover the baking dish with aluminum foil or a lid if the dish has one.
Bake for about 20 minutes or until the cheese is melted to your liking.
Enjoy!

 
check out the recIpe vIdeo
As always, let us know if you make this for yourself and what you think!
What kind of quinoa and cheese did you use?
Happy cooking!