Vegan GuIde to Kalamazoo, battle Creek, & Other Southern MIchIgan Towns 
guest blog by veggIes abroad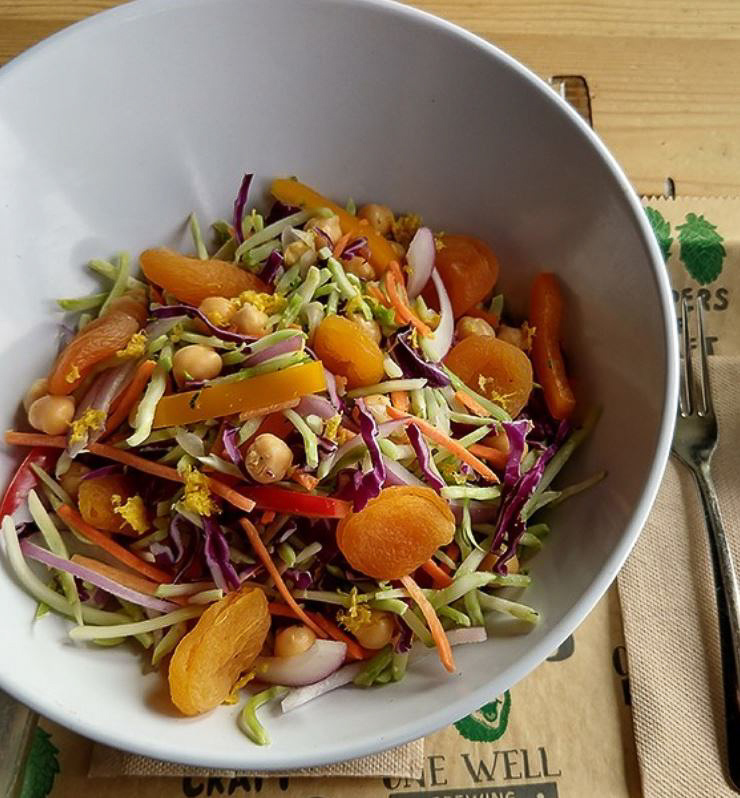 While most of the vegan accolades are given to the metro Detroit area there are a few other towns south (and slightly west) of the city that deserve some recognition. This is a great vegan guide if you're staying in Kalamazoo, Battle Creek, or passing through a few smaller towns in the state. Wherever your adventures take you, I hope this vegan guide helps you find great vegan food along your way.
First, we're heading west and slightly south to Kalamazoo and Battle Creek.
Kalamazoo has many things going for it – it is the original home of Gibson Guitar, which in the 60s drew visitors like Elvis, it was once the celery capital of the world (who knew, right?) and it is home to the first program in sustainable brewing.  Aside from all those interesting facts, it also has a growing vegan food scene. Here are a few tasty places that should be on your list when you visit!

224 W Michigan Ave, Kalamazoo, MI 49007
This Mexican restaurant in downtown Kalamazoo has a great little vegan menu with options for breakfast and lunch. Start your day with a vegan chorizo breakfast burrito stuffed with beans, potatoes, and vegan chorizo, then for lunch come back for a selection of fresh tacos.
220 W Michigan Ave, Kalamazoo, MI 49007
Just down the street from La Familia, this café is serving up great vegan breakfast and lunch options as well as baked goods, shakes, and coffee drinks.  For breakfast don't miss their cheesy sausage breakfast roll filled with delicious cashew cheese and seitan sausage. I also recommend you grab one of their creamy vegan shakes made with Palazzolo's cashew gelato in either chocolate rosemary or lavender vanilla.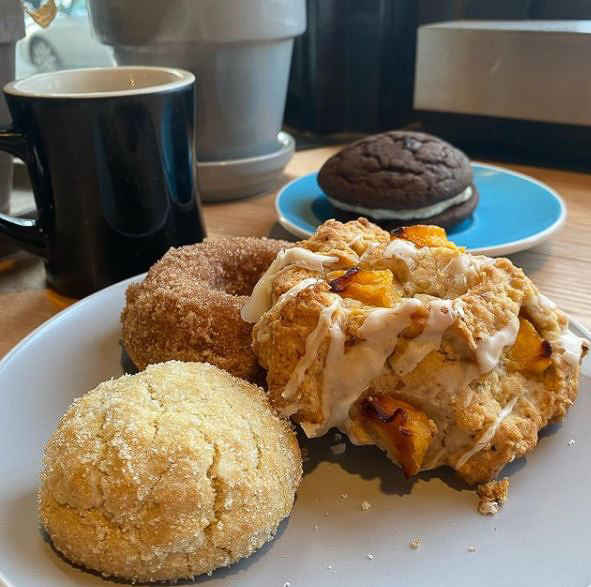 816 S Westnedge Ave, Kalamazoo, MI 49008
A popular breakfast and lunch spot that features traditional American favorites and has a small vegan menu for lunch. The menu includes a tofu Banh Mi Chay on grilled ciabatta, Impossible burger, and two vegan stir-fry options. 
4213 Portage Street, Kalamazoo, MI 49001
This Michigan brewery is known for its extensive selection of craft beers, fun activities, and a very creative menu. You should check out their "Guess What?" sandwich stuffed with vegan fried chicken covered in your choice of sauce and topped tomato, lettuce, and pickles. There is something here for everyone to enjoy!  
1710 W Main St, Kalamazoo, MI 49006
Zooroona translates to "come visit us," in Arabic and vegan diners are fully welcomed with a wonderful mix of fresh Arabic flavors. Aside from traditional falafel, you can enjoy a Moroccan veggie tagine filled with veggies, chickpeas, and flavored with a bit of spice and sweetness, or try their vegetable biryani which is a mix of potato, carrot, and peas served with rice and traditional Arabic spices. 
507 Harrison St, Kalamazoo, MI 49007
Although this isn't a restaurant, it is an excellent place to pick up snacks and they have their own deli and a hot bar full of great vegan options. The in-store deli serves up sandwiches like a Tofu Bahn Mi and Tempeh Rueben as well as a variety of dips, salads, and sweets! Be sure you grab one of their raw chocolate macaroons or an almond butter bar – you won't be disappointed!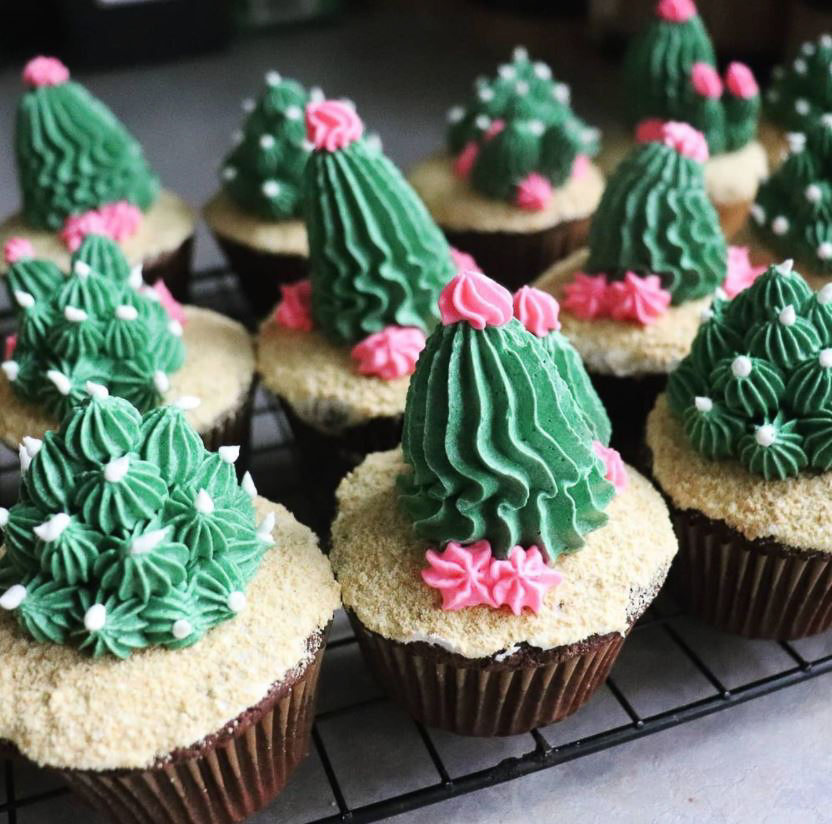 Lauren's Sweet Creations – Portage
1722 Bender Rd, Portage, MI 49002
In need of vegan cupcakes, cookies, or pastries – this is the place to go! All orders must be placed ahead of time as Lauren is still operating as a home bakery. Almost all her creations have a vegan option and if you don't see something you'd like, just ask! She can probably whip it up for you.  
129 W Centre Ave, Portage, MI 49024
Another great place in the Kalamazoo area to go for delicious and fresh Middle Eastern dishes. Their menu includes traditional favorites like fattoush and falafel but also includes other delicious dishes like spicy eggplant served with rice and tabbouleh as well as a "vegan delight" which includes hummus, baba ghanoush, tabbouleh, and fried cauliflower.
52885 N Main St, Mattawan, MI 49071
Just southwest of Kalamazoo, this modern Asian bistro is serving up unique Korean, and Chinese flavors to delight its clients. While it is not 100% vegan, there is an "Earth" section of the menu that highlights all the vegan options like Korean fried cauliflower or crispy tofu. You're bound to find something to enjoy.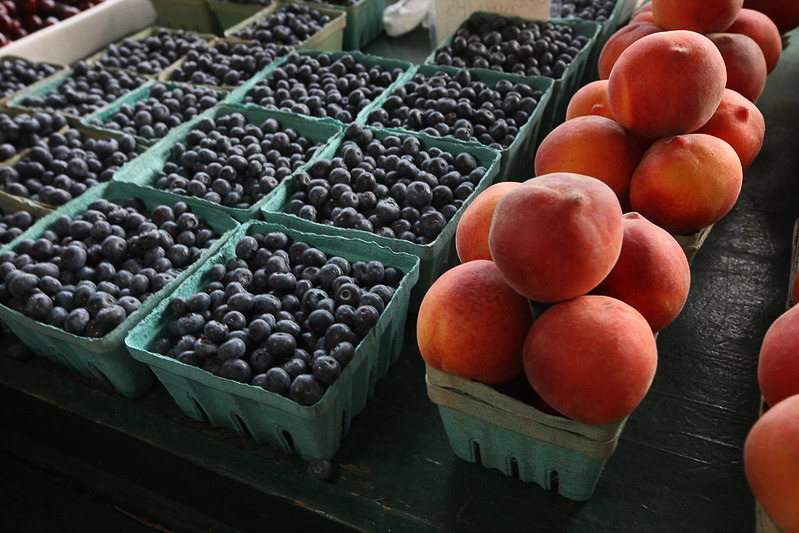 Kalamazoo Farmers Market – Flickr – Discover Kalamazoo
While you're hanging out in Kalamazoo make sure you check out their beautiful nature center – it offers 13 different trails for walking and hiking through the beautiful scenery. Also, beginning the first Saturday in May through November, the Kalamazoo Farmer's Market comes alive with more than 100 vendors selling fresh produce, and artisanal food.
Next, we're heading over to Battle Creek.
Luckily, the "Cereal City," has more to offer than just the breakfast staple. Recently, its first 100% vegan eatery opened, and many others are starting to add more vegan-friendly options for diners. Aside from checking out its vegan options be sure to take a trip over to the beautiful Leila Arboretum to appreciate the European-style gardens that feature an abundance of beautiful trees and flowers! The gardens are open June – September.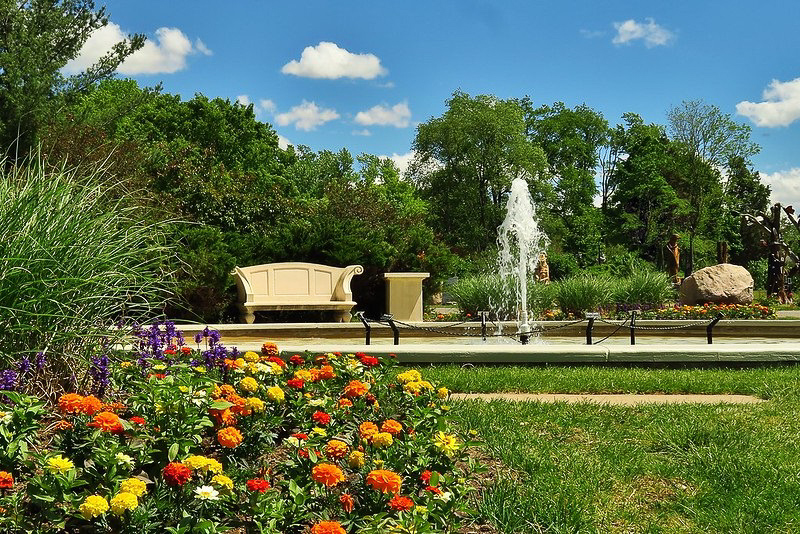 Lelia Arboretum – Flickr – David Juckett
32 W. Michigan Ave. Ste #4 Battle Creek, MI 49017
Battle Creek's only 100% vegan eatery! Their menu changes regularly but features things like portobello panini, creamy grilled cheese, burgers, along with an assortment of sweets and treats.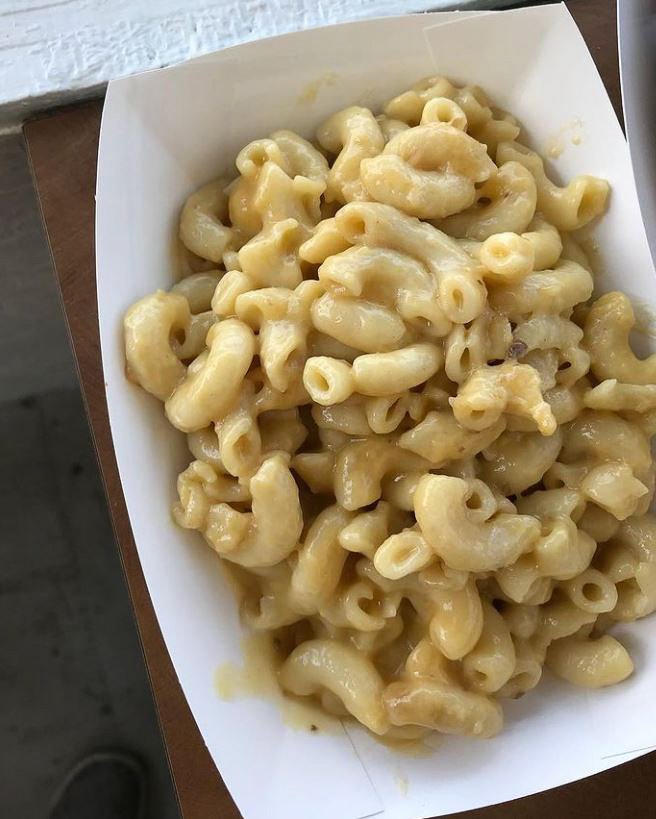 215 W Michigan Ave, Battle Creek, MI 49017
This is the place to go for a piping hot bowl of noodles! Their menu features ramen, udon, and rice noodles. Each bowl can be created with whatever your heart desires. Start with miso broth or mushroom pho, add in tofu and finish with a selection of veggies, seaweed, sauces, and more. 
2245 W Columbia Ave #102, Battle Creek, MI 49015
Healthy and fresh food is the name of the game at this café. Their menu has a vegan and vegetarian section filled with avocados stuffed with tofu, rice, cilantro, and veggies or a healthy vegan green burrito bowl full of veggies, beans, rice, and finished with a zesty homemade dressing. 
Next, we're getting out of the city and heading further south to the small towns of St. Joseph and Benton Harbor.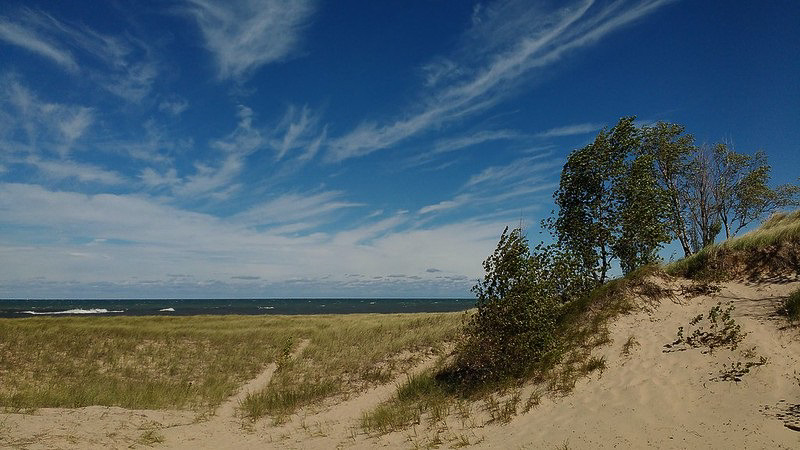 St. Joseph – Flickr – Zach Frieben
st. joseph & benton harbor
Right on Lake Michigan, St. Joseph along with its neighbor, Benton Harbor have excellent beach access and plenty of charming shops to explore. Make sure you don't miss relaxing on Silver Beach in the summer!
3220 Lakeshore Dr, St Joseph, MI 49085
Delicious Venezuelan arepas and empanadas! These savory pastries and corn cakes are stuffed with black beans and plantains.
2936 Niles Ave, St Joseph, MI 49085
A delicious assortment of Thai-inspired salads and traditional dishes. While there isn't a vegan section on the menu, many of the items can be made vegan by sticking with veggies and tofu. You can't go wrong with a coconut curry!
210 Water St, Benton Harbor, MI 49022
A breakfast and lunch café that offers multiple vegan options or ways to veganize traditional dishes. For breakfast check out their vegan pancakes topped with blueberries, strawberries, or chocolate chips or if you're looking for something healthy try Lauren's Special. It's a take on a tofu scramble but with black beans, lentils, ranchero sauce, and roasted root veggies.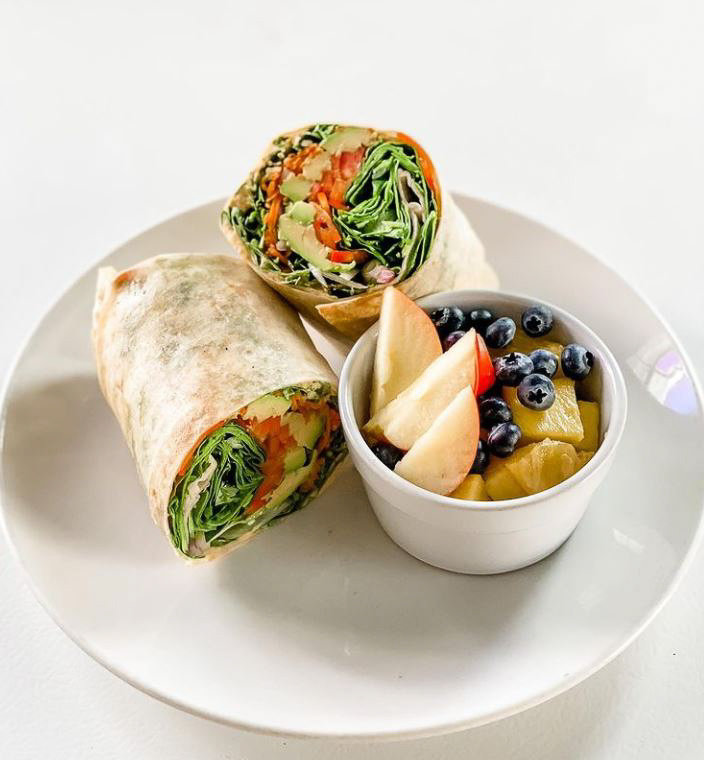 Mason Jar Cafe – Benton Harbor
619 W Main St, Benton Harbor, MI 49022
A small café that focuses on sourcing local, seasonal, and organic foods as much as possible. In the morning, fresh juices, smoothies and fair-trade coffee pair well with avocado toast or oatmeal. At lunch, check out their vegan taco options and sandwiches. 
Keep a lookout for Souls Ground, which is a vegan food truck that has been on a hiatus due to the pandemic, but is in the process of getting back out on the town. 
To get the full Pure Michigan experience, you should rent a paddleboat or kayak! Third Coast Paddling offers opportunities on Silver Beach as well as the Paw Paw River and Galien River. They officially open for the season on May 15, 2021. Looking for something a little less outdoorsy? Head over to Glassworks in Benton Harbor and learn the art of glassblowing. They have classes for glassblowing, bead making, stained glass, and more. 
Now, we're going to head back a little east to the small town of Adrian.
A charming town in Lenawee county that has also gained some prominence thanks to U.S. News & World Report's ranking of Adrian College as "Most Innovative College," and a "Best Value College."
730 S Main St, Adrian, MI 49221
Japanese restaurant with 8 vegetarian roll options, most are vegan, as well as a vegetable tempura.  Pair your sushi rolls with miso soup, edamame, or a seaweed salad. 
101 E Maumee St, Adrian, MI 49221
Modern Asian fusion dishes, including sushi, are paired with bubble tea, craft cocktails, and more. Their menu is extensive, and I suggest vegans build their own bowl – there are so many options. After picking your noodles and adding marinated tofu, the sky is the limit with sauces and toppings.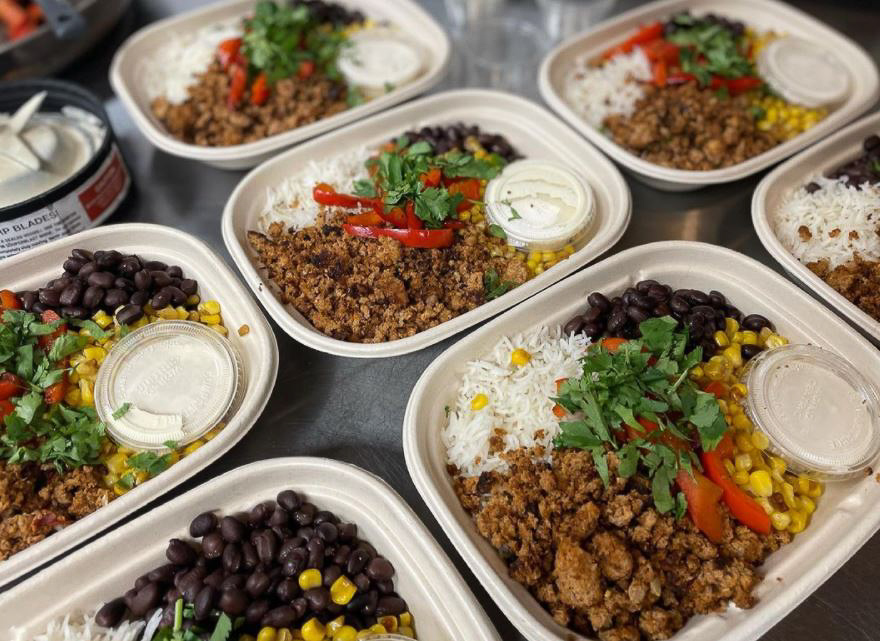 Nourish Juicery and Kitchen – Blissfield
636 W Adrian St, Blissfield, MI 49228
Just southeast of Adrian, Nourish is 100% gluten-free, vegan, and soy-free. They are serving up amazing fresh cold-pressed juices, raw desserts and an amazing selection of bowls, wraps, and other veggie-inspired dishes. And, if you love their food, take a break from the kitchen and pre-order many of their favorites for weekly meal prep.
The last stop on our vegan guide is Monroe.
Not too far from the Ohio border, Monroe is an easy stop off 1-75. If you're planning a road trip, here is a great spot to refuel and a spot to pick up a few snacks and sundries for the rest of your trip!
138 N Monroe St, Monroe, MI 48162
While breakfast isn't vegan-friendly, there are options for lunch and dinner! Check out their jack fruit sliders, cauliflower quinoa burger (with vegan cheese!), or for dinner, try their Asian cauliflower which is lightly battered and topped with an Asian BBQ sauce and served with rice and salad. 
17 E 2nd St, Monroe, MI 48161
Obviously not a restaurant, but the choices are a tad slim in Monroe! This health food store is a great spot to stock up on regular groceries, as well as find an array of Michigan-made snacks, chocolate, tea, and more. 
Vegan options continue to be on the rise throughout the great mitten state. No matter if you're heading north or south, you're bound to find something delicious to eat!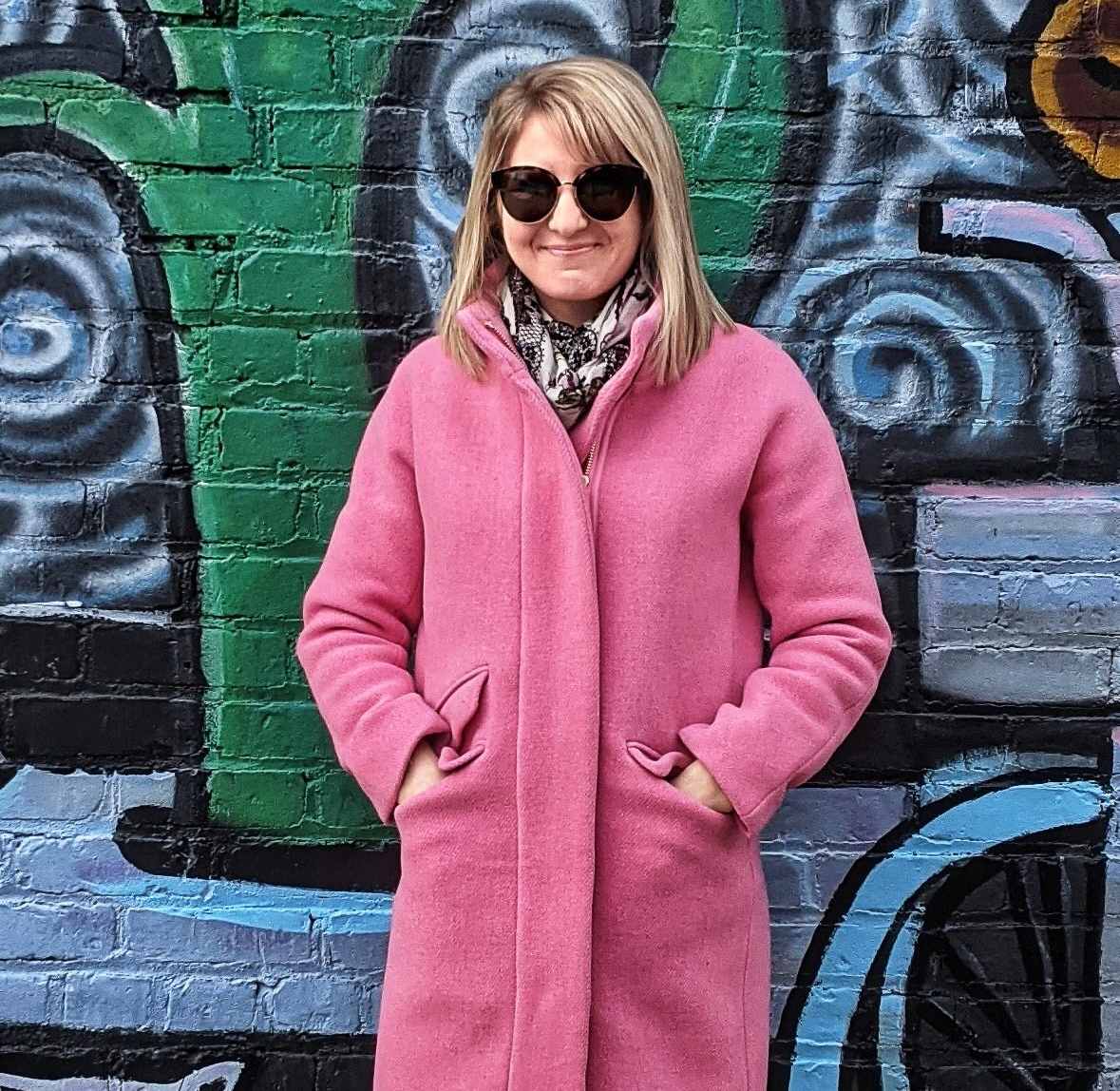 Hello! I am Rebecca Gade Sawicki, the Creator of Veggies Abroad, a vegan travel blog. My blog features vegan travel guides, tips and inspiration to explore the world. You can find my blog at https://veggiesabroad.com/ and follow my adventures on Instagram or Facebook @veggiesabroad