guest blog by the vegan Mary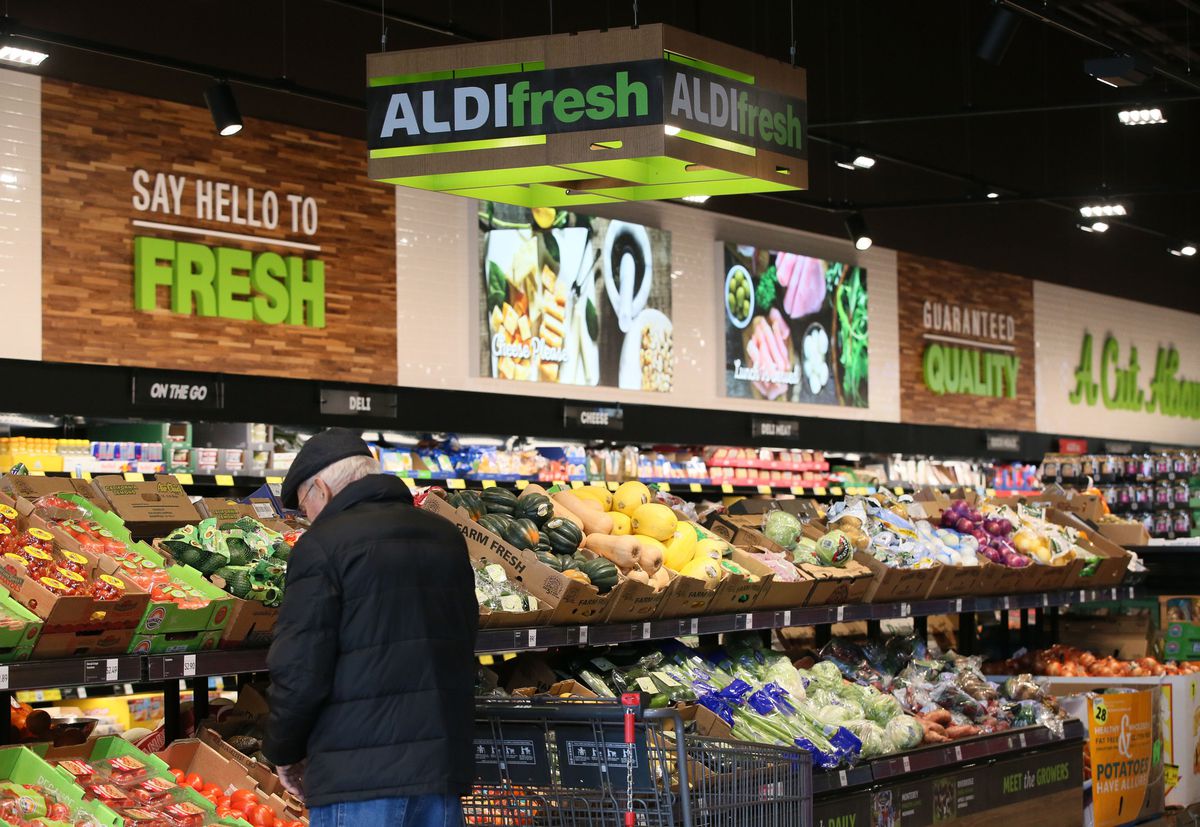 Grab a quarter, a few recyclable grocery bags, and your appetite… we are heading to ALDI for vegan eats!
My recent trip to ALDI brought me back to a long-ago time when I lived in Munich and would hit the local grocery several times a week.
ALDI, an abbreviation for Albrecht Diskont (Albrecht being the founders' name and 'discount' in German), is a global chain based in Germany. Its no-frills approach to retail, with products often displayed in their packing boxes, strikes a stark contrast to many of its US grocery store contemporaries. While this near warehouse-style approach (albeit with a much smaller footprint than traditional warehouse stores like Costco or IKEA) may be a bit different than your traditional grocer, it sure can present some nice savings. And with dozens of new stores cropping up across Michigan in the last decade, you may have an ALDI retailer closer than think.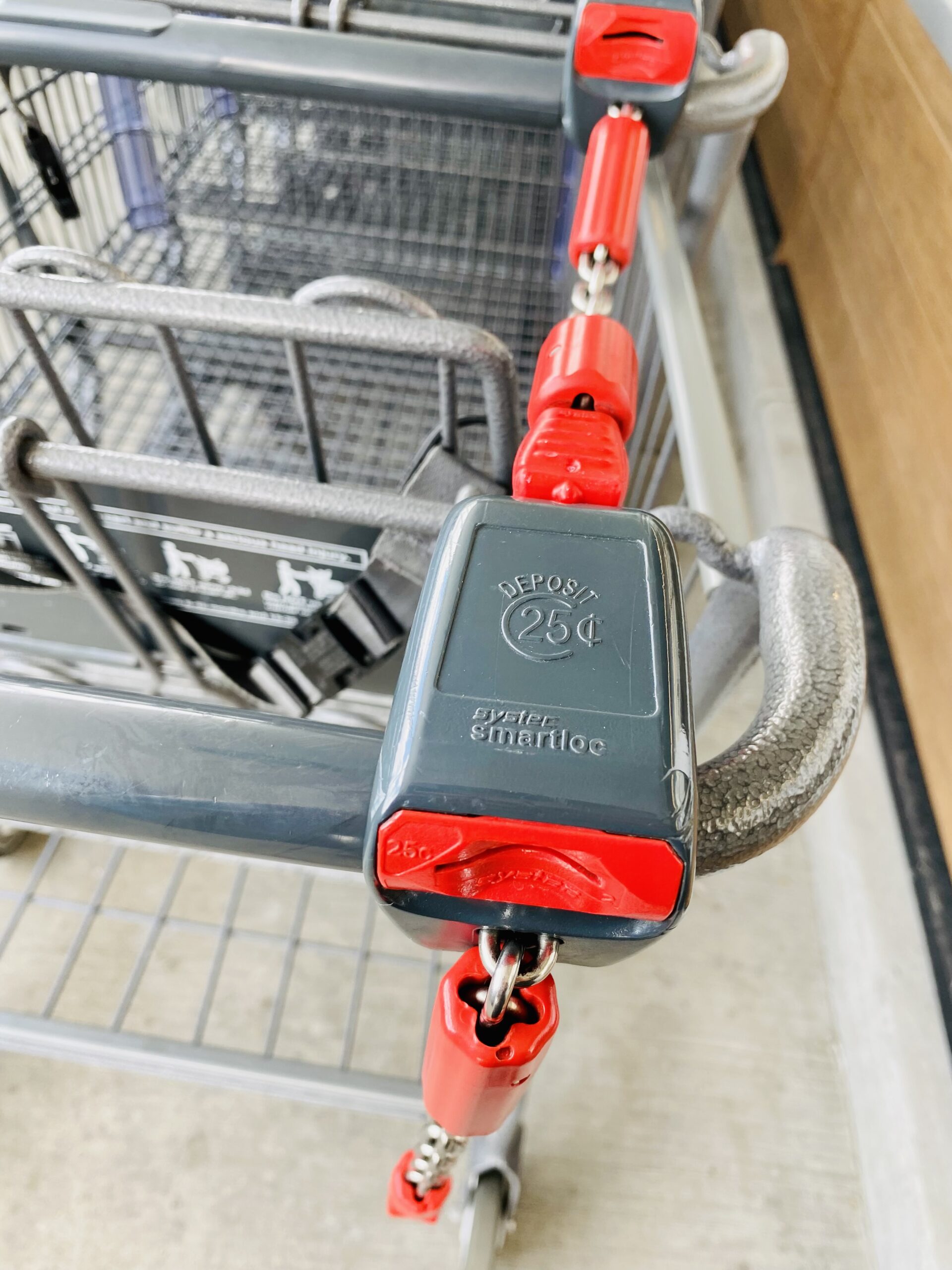 While you can find some name brands stocked, like KIND (granola bars) and Brianna's (salad dressing), an overwhelming majority of the inventory comes from custom branded products like Simply Nature, Earth Grown, and liveGfree. As you may have inferred from the names, many of these ALDI brands give a nod to healthier eating: Simply Nature (organic, non-GMO verified products), Earth Grown (vegan and vegetarian eats), and liveGfree (100% gluten-free food). And no need to be leery about trying new products or potentially unknown brands, as ALDI offers a generous return policy. Dubbed the "Twice as Nice Guarantee", if you are not satisfied with the quality of your ALDI branded purchase, simply return for a full refund and a replacement product.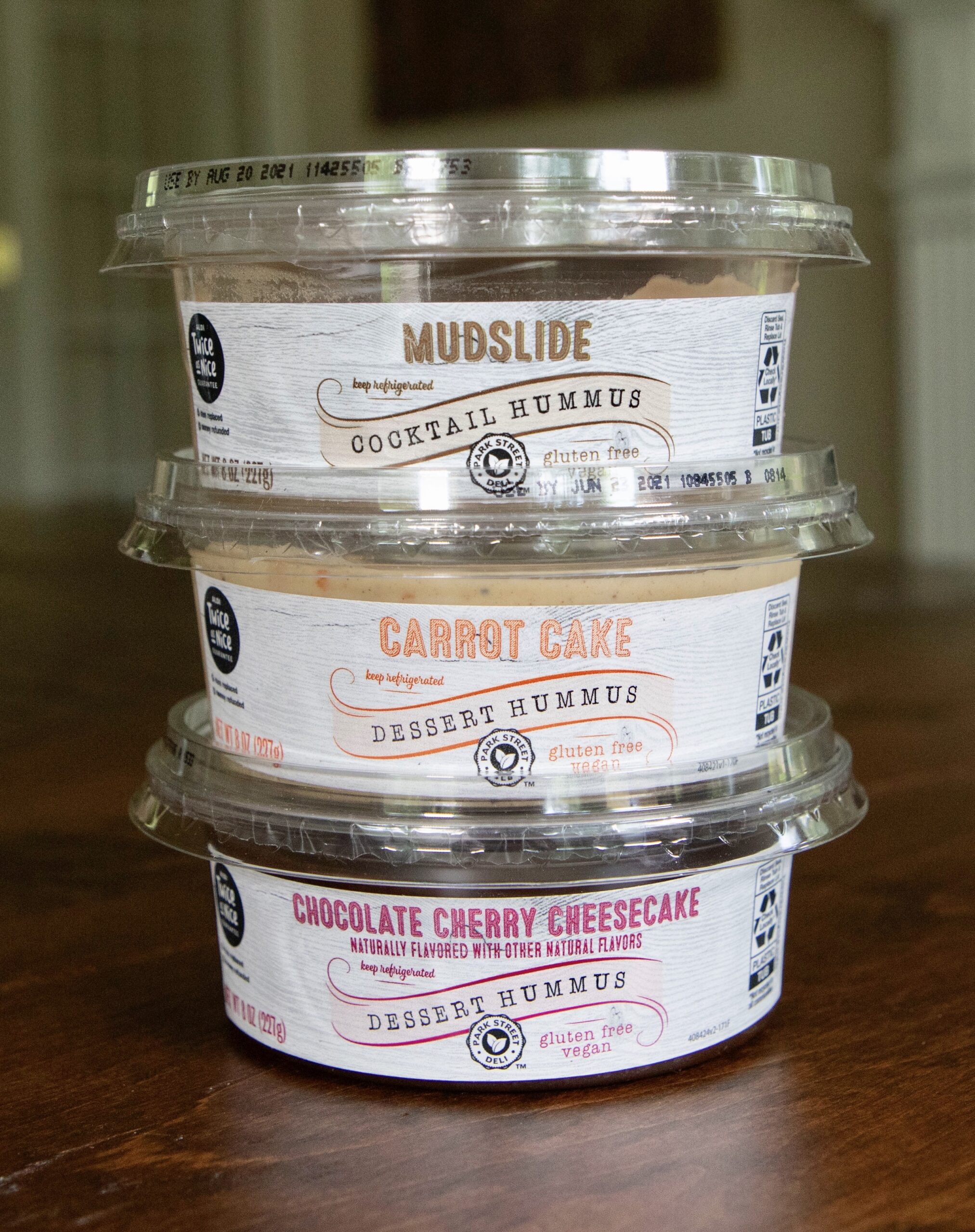 This seemingly unbeatable policy pairs nicely with its apparent 'never the same store twice' constantly changing stock. "ALDI finds", as they are labeled, offer seasonal and/or limited-time products which can range from vegan mozzarella sticks to dessert hummus. So what you see today could literally be gone tomorrow; so buy when you spy! For instance, if you are lucky enough to find the seasonally available dessert hummus from Park Street Deli (only $1.89 each), be sure to try mudslide and chocolate cherry cheesecake. So decadent, we ate with a spoon!
Pleasantly, ALDI's distinctive no-frills approach doesn't translate into a drab shopping experience. Plenty of lighting, clean aisles, and a modern design helps it feel like anything but a warehouse. There are other distinguishing features of your ALDI experience, all with a keen focus on keeping expenses down (along with its prices). One thing you'll likely notice right away is that you'll need to deposit a quarter to use one of the store's grocery carts, which is refunded upon returning the cart to the corral. The unintentionally added bonus of this? You also don't need to worry about errant carts blocking parking spaces or dinging your car on windy days. Also, interestingly, stores don't have phone numbers! While initially this may seem like an imposition for would-be customers inquiring on item availability, its purpose is to keep its staff focused on in-store customers and needs. (Don't worry, there is a corporate number, as well as an easy-to-navigate website for info: www.aldi.us) Looking for a place to use your name brand coupons or fill a prescription? You won't find those at the streamlined ALDI either.
So, what you can find?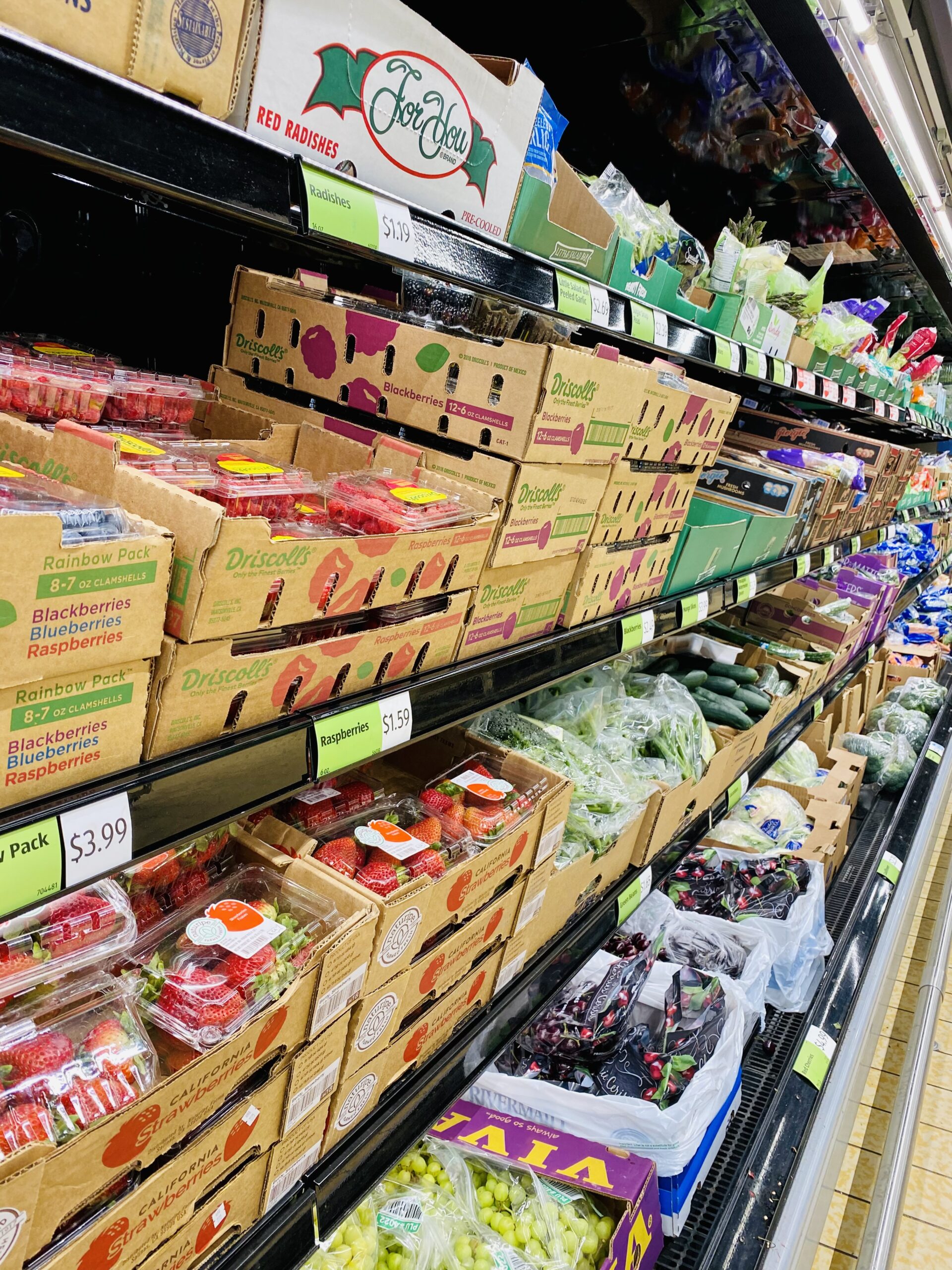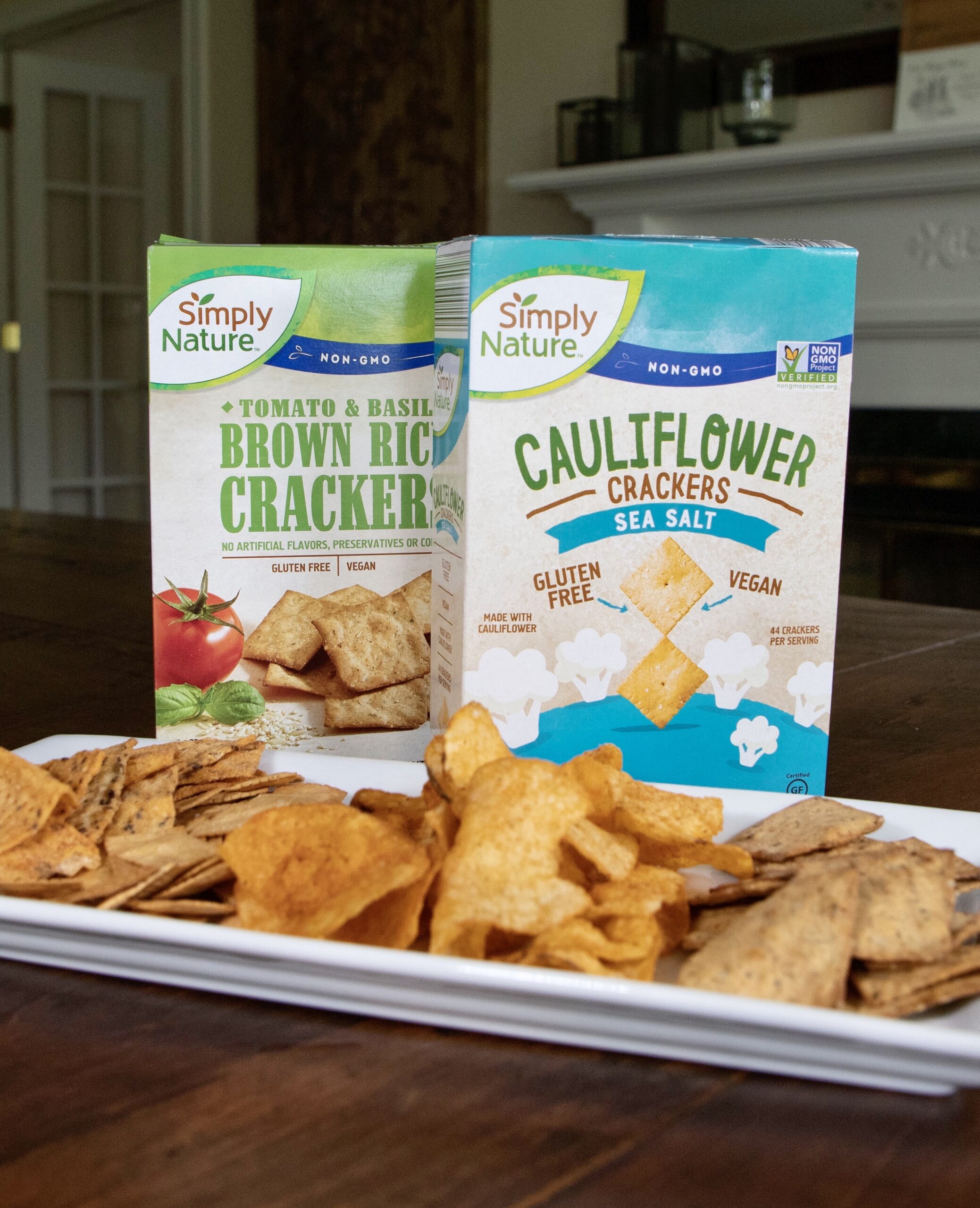 Some fun (but perhaps fleeting) vegan eats!
We unearthed produce, both abundant and fresh, thanks to ALDI's local sources. Keen to know where your blueberries or potatoes came from? Try checking the nearby display panels for info on your local Michigan-based farmers! Our store featured fruits and veggies from growers in Holland, Sparta, and Hudsonville.
A surprising abundant ALDI score? Vegan chips and crackers as far as the eye can see! We sampled our hearts out, including Simply Nature Cauliflower Crackers, Tomato and Basil Brown Rice Crackers, liveGfree Sweet Chili Brown Rice Crisps, and Clancy's Kettle Chips. No need to adorn these crunchy snacks with any dips, they are delightfully light and flavorful all on their own.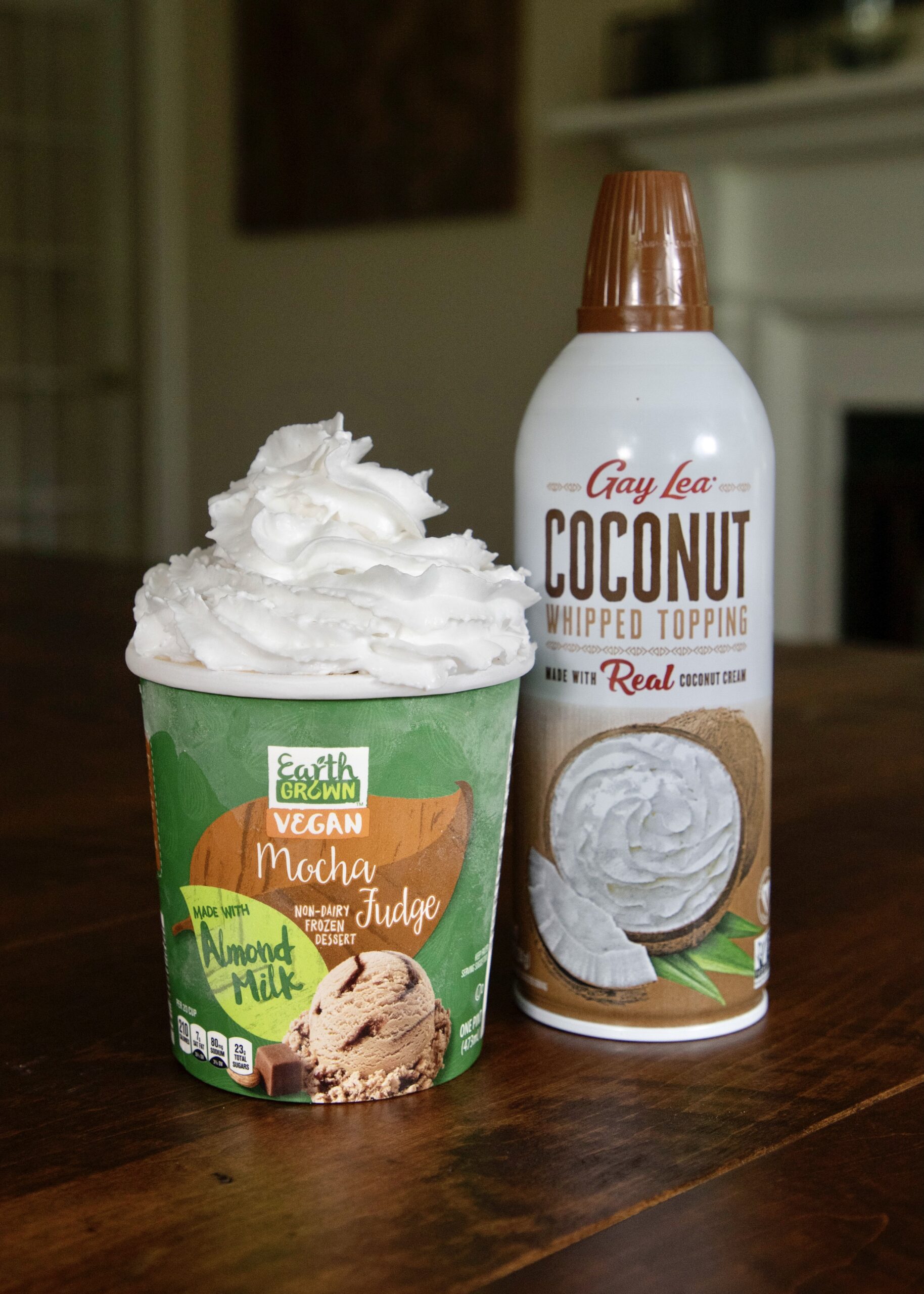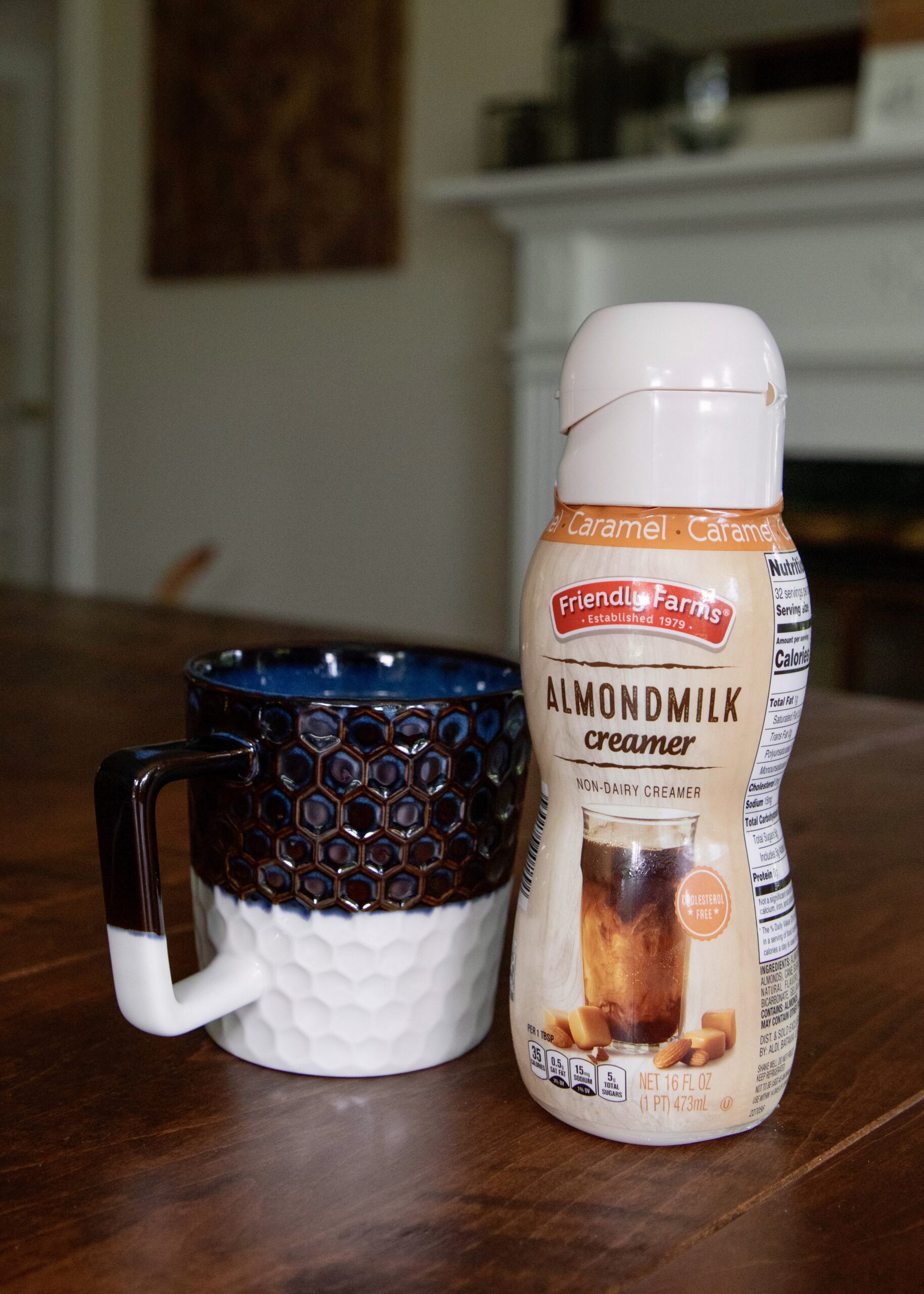 The refrigerated section revealed even more unexpected finds, including a coconut whipped topping that blew our mind (Gay Lea brand). Its sweet, full-bodied flavor even kept its form when 'sprayed' on ice cream, cookies, and yes directly into your mouth. 😉 Our other fav? Friendly Farm Caramel Almond Milk Coffee Creamer, both velvety and rich. A perfect remedy for even the worst cup of coffee.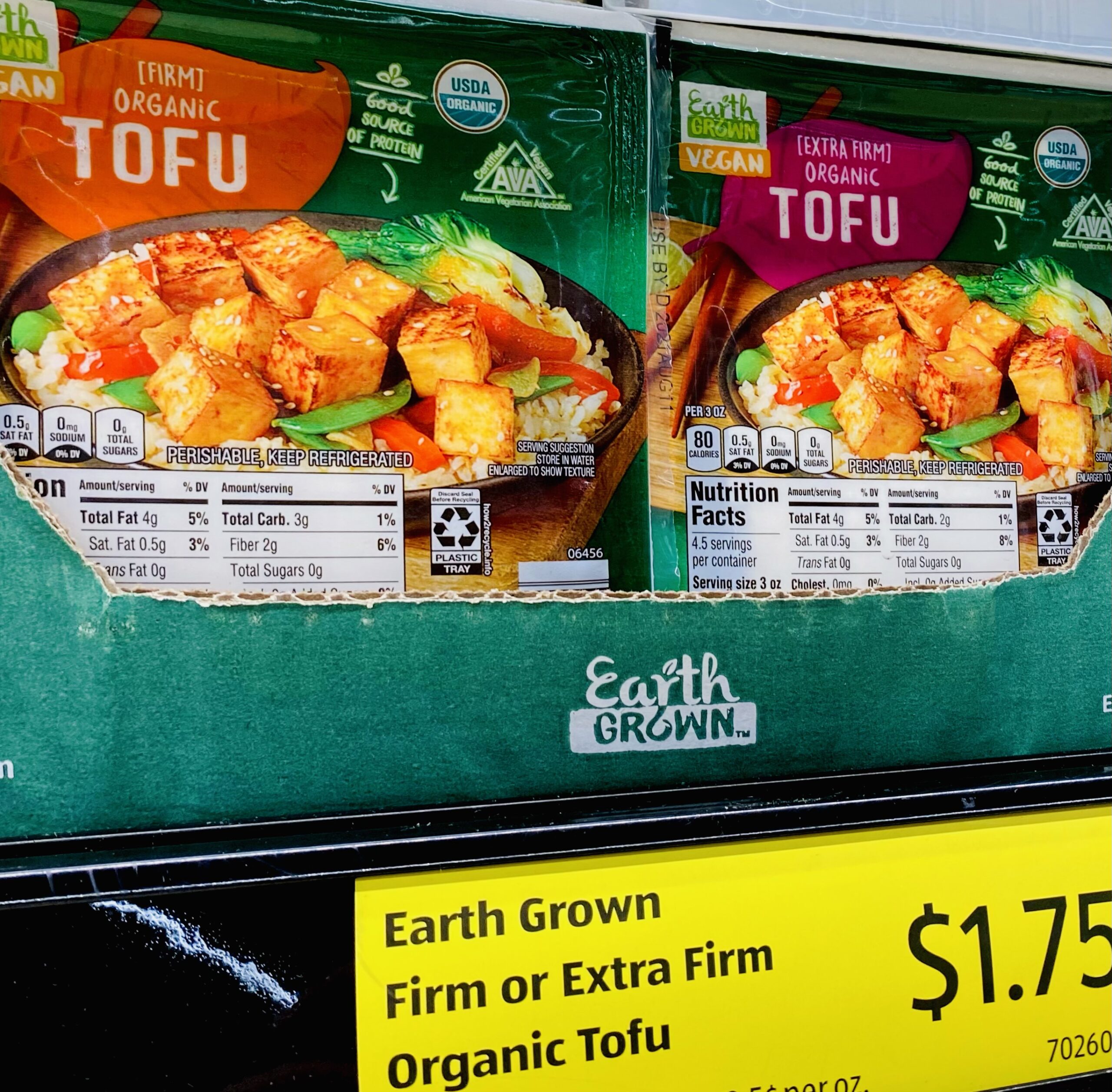 We picked up some healthier options in the refrigerator section. Earth Grown Vegan's dairy-free mozzarella cheese and tofu were just as good as others we have found at main-stream grocers, for a fraction of the cost.
The Earth Grown Vegan brand can also be found in the frozen aisle, situated beside Earth Growth's vegetarian offerings (so make sure you check the labels!) The prices are competitive, often beating out other name brands like Gardein and Morningstar. Our current favs? The Quinoa Crunch Veggie Burger and Chicken-less Tenders.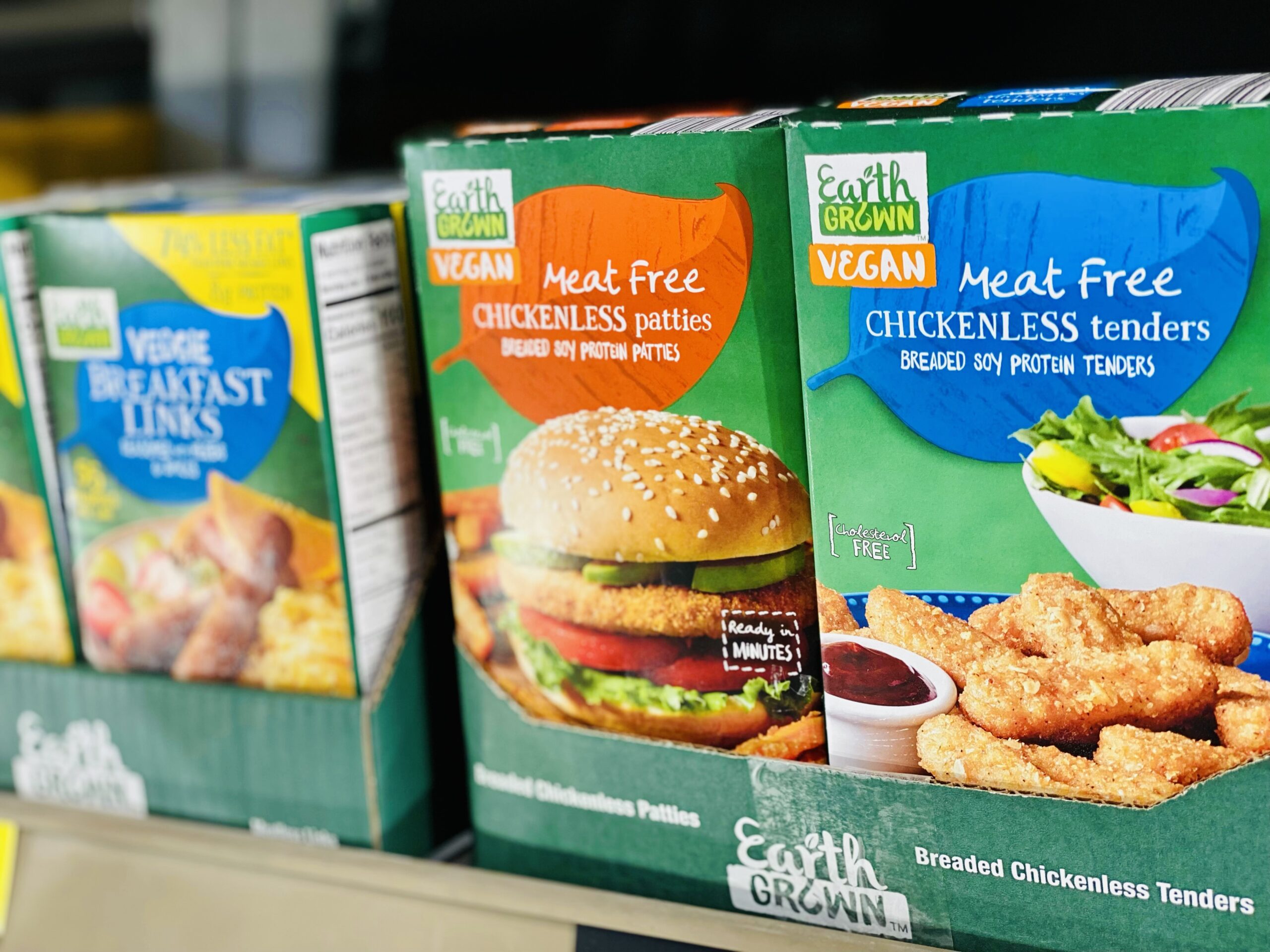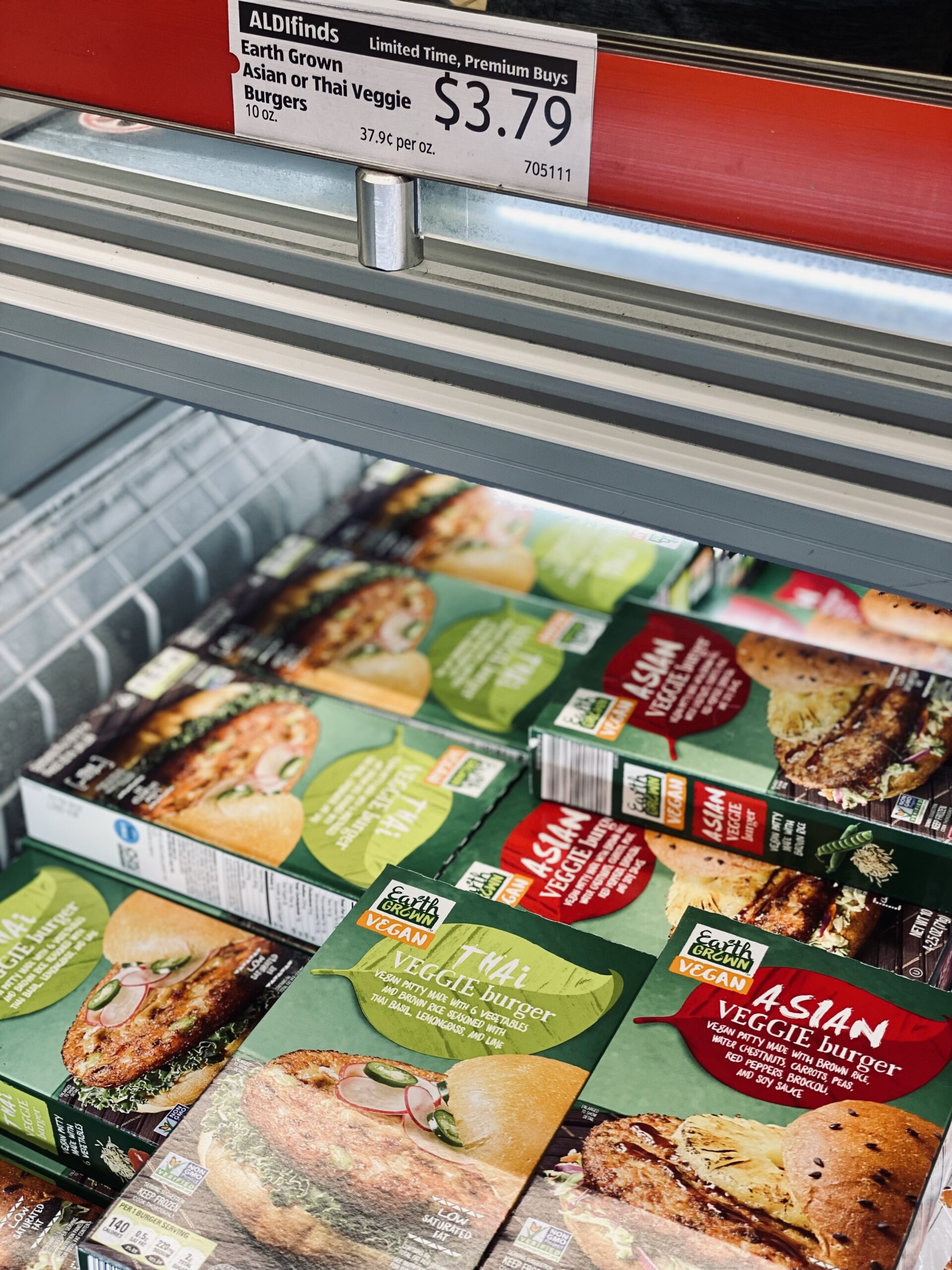 Also in the freezer section? Dairy-free ice cream! We can't get enough of mocha fudge, flawlessly creamy with rich bites of chocolatey fudge. We don't feel the least bit guilty when splurging on this coffee-forward almond milk-based delight, only $2.99!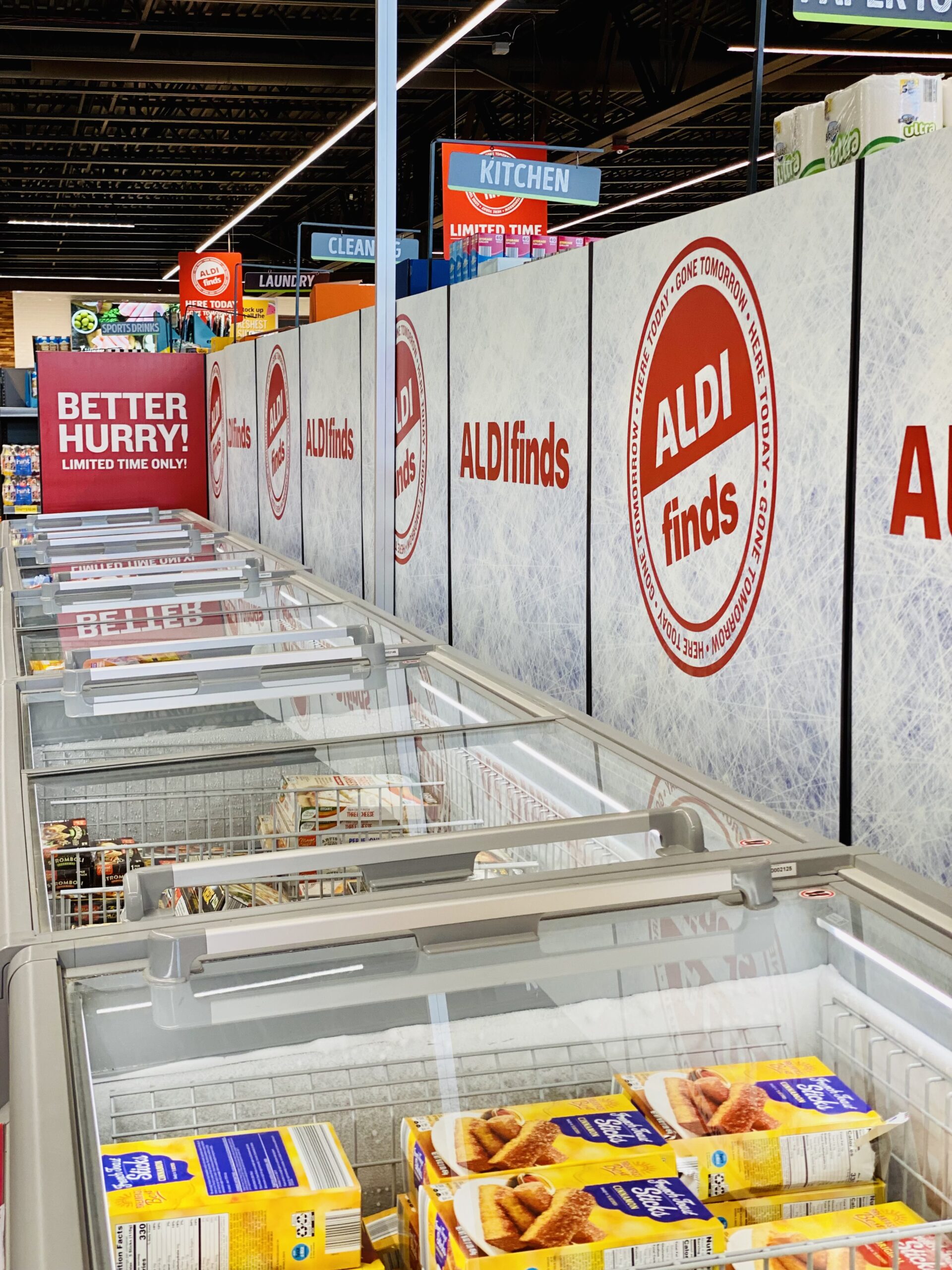 As we moved from the freezers to the canned goods, we found items we had never seen before! One of our small joys in life is finding new and fun items to try at the grocery. Baked beans with a twist? Yes, please. The Serious Bean Co.'s Dr. Pepper Baked Beans are labeled as "sweet and a bit sassy" – and didn't disappoint. These beans are subtly infused with the classic soda flavor and pair perfectly with a hearty veg burger. Looking to spice up the flavor profile of your burger side even more? Try Serious' Buckin' Buffalo Beans. Tangy, tasty, and every bit vegan.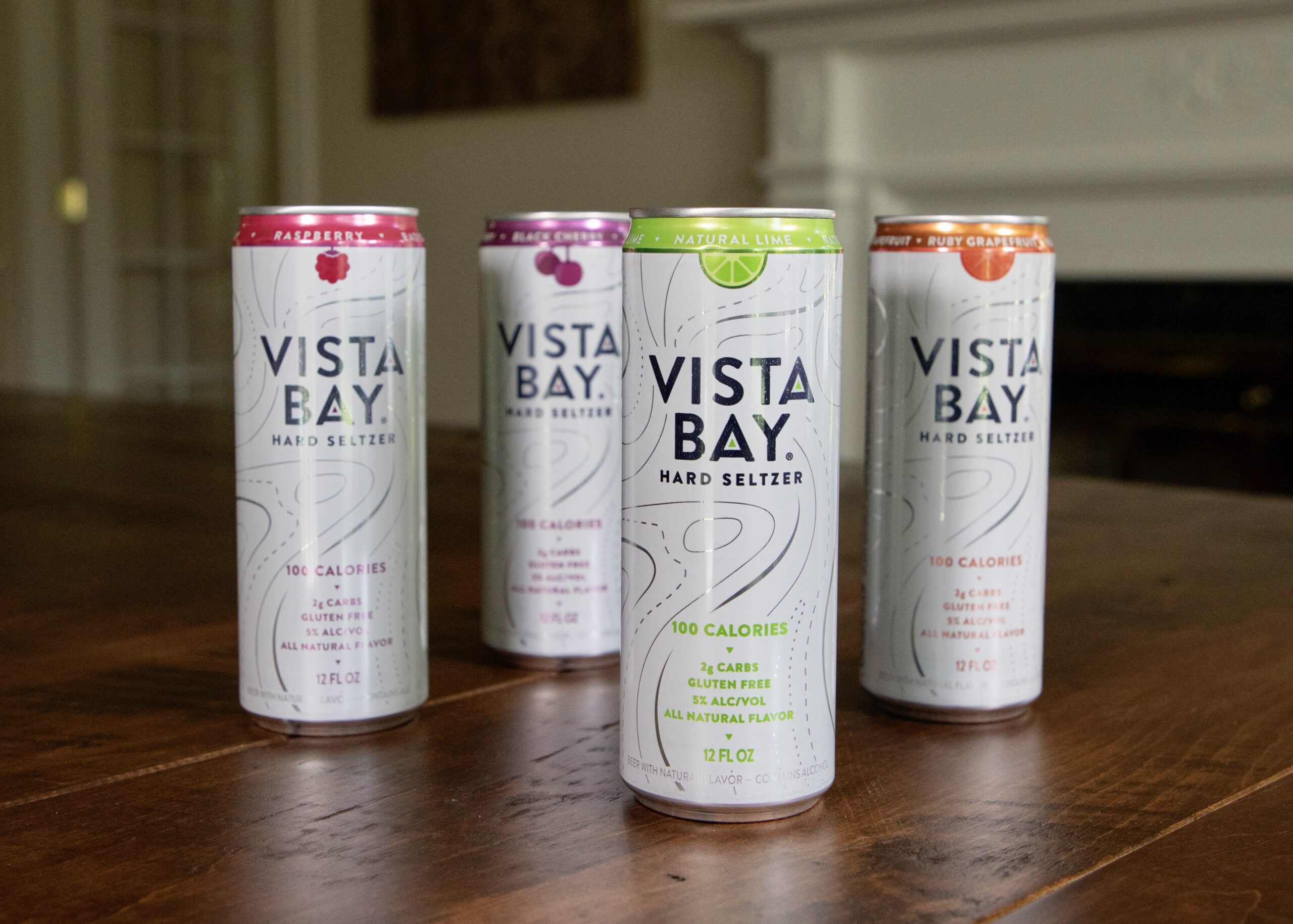 We also found a refreshing hard seltzer to wash down our burger and beans combo. Vista Bay's variety 12-pack features lime, black cherry, ruby grapefruit, and raspberry flavors. We loved that they are lightly carbonated with subtle fruit flavors, and not too sweet! And at $11.99, you can enjoy it without breaking the bank.
We can't wait for the next vegan treasure hunt at ALDI (not unlike our fun-filled excursions to fellow German-owned Trader Joe's). And we won't be waiting for ALDI's Oktoberfest celebration to do it; during which ALDI offers a host of unique and authentic German eats in-store! Haven't been to ALDI yet? This lean, mean, and pretty green market is a must explore for plant-eaters!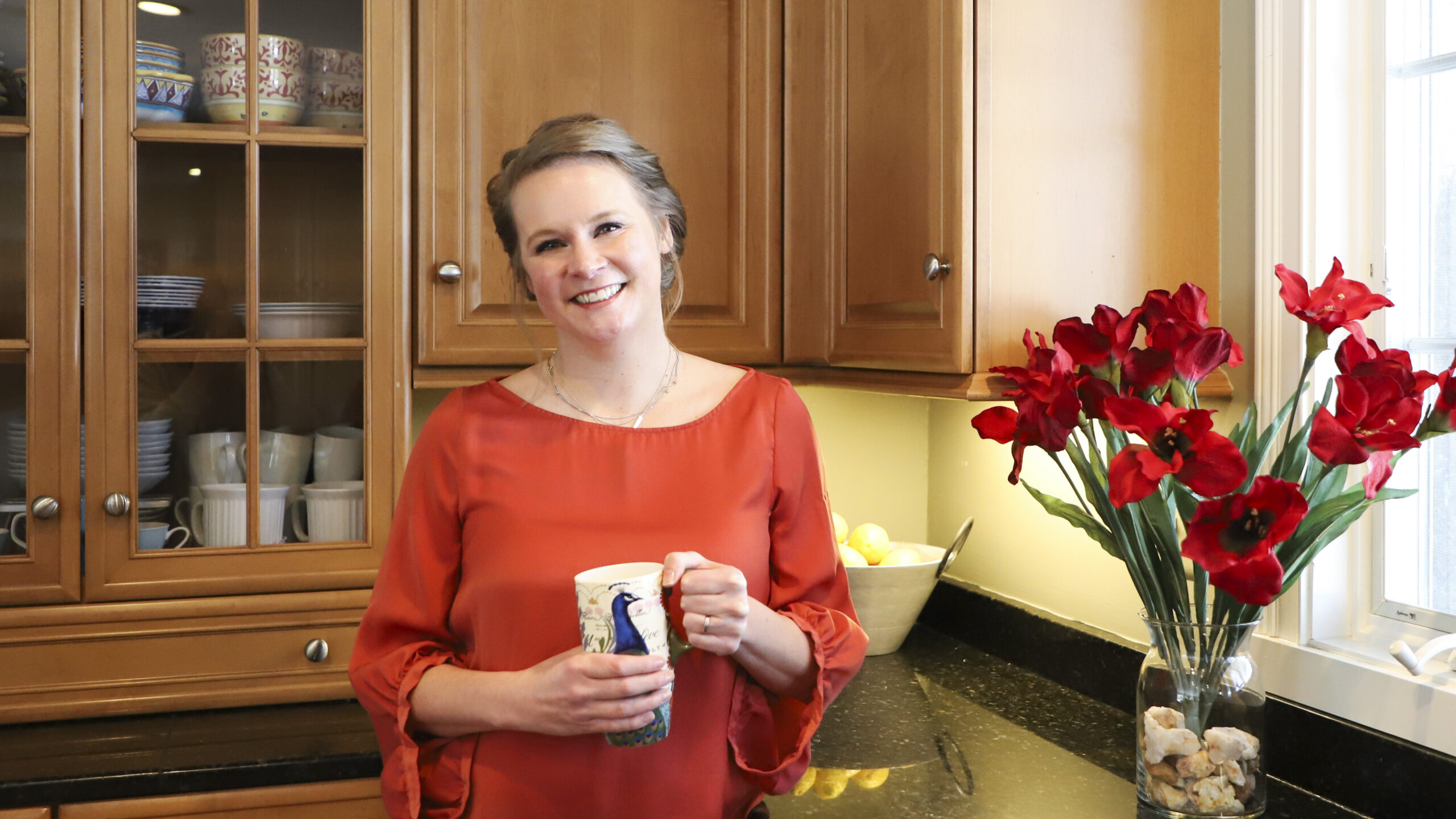 The Vegan Mary is a plant-based consultant, connoisseur, and writer, based in Oakland County. Mary holds a certificate of Plant-Based Nutrition from Cornell University, as well as a Master's degree in Business. Her continuing education includes multiple food and nutrition courses at Harvard and Stanford Universities. She spent the last two decades as a marketing executive before turning her sites and her experiences to vegan consultancy. TVM services clients across the US. When she's not cooking (or eating!), her passions include physical fitness, reading, and traveling. Find her on Instagram @the.veganmary and on Facebook @therealveganmary.