7 MUST-TrY VEGaN EaTS aT EaSTErN MarKET: a vegan guIde to eastern market part 2
guest blog by the vegan Mary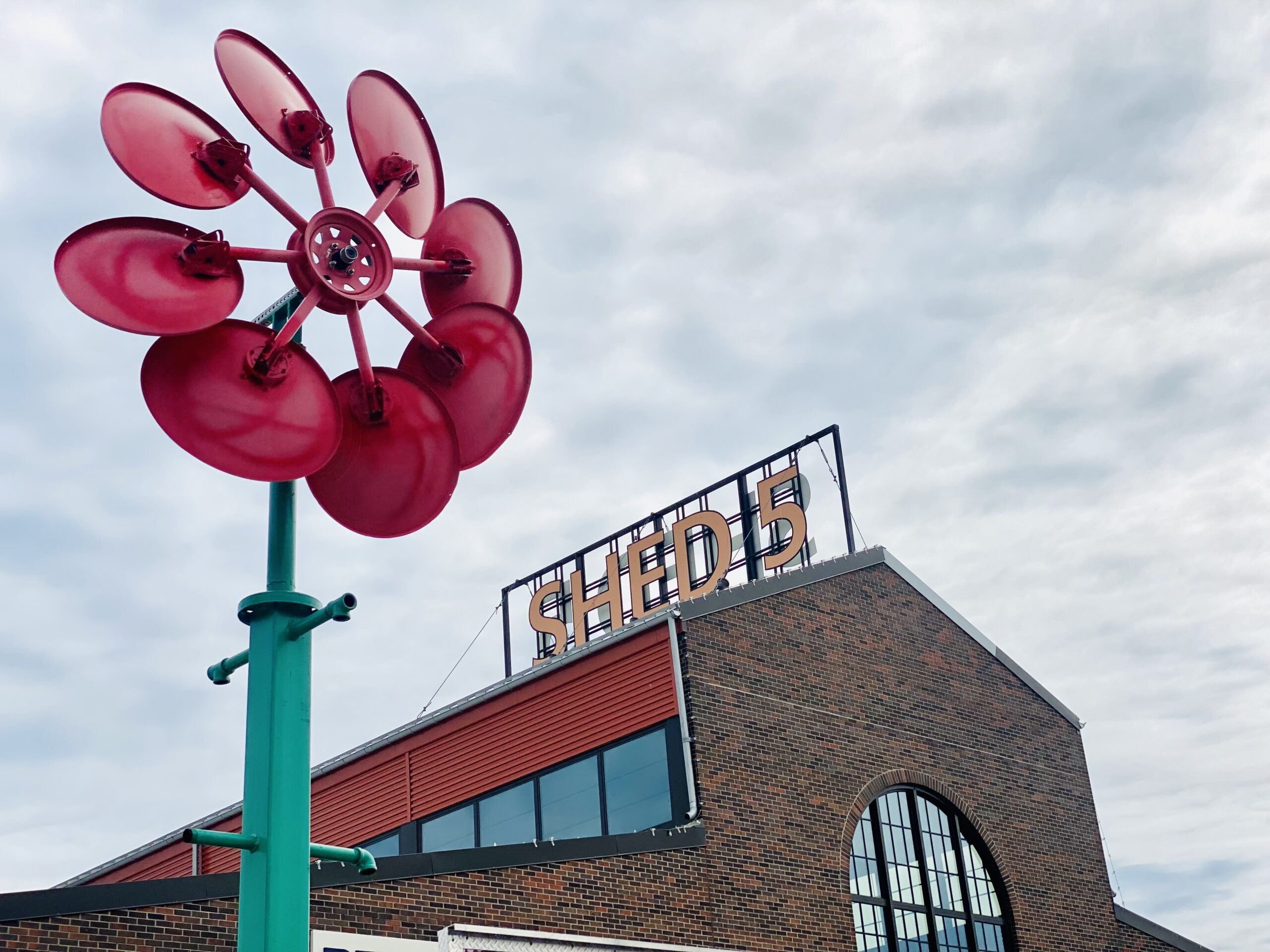 Can't get enough of Detroit's Eastern Market? Don't worry, neither can we! We are back at Detroit's premiere market to explore its veritable cornucopia of vegan eats. And let me tell you, we can't wait to showcase even more vegan eats.
Missed the first blog? Check out part one – A Vegan Guide to Detroit's Eastern Market.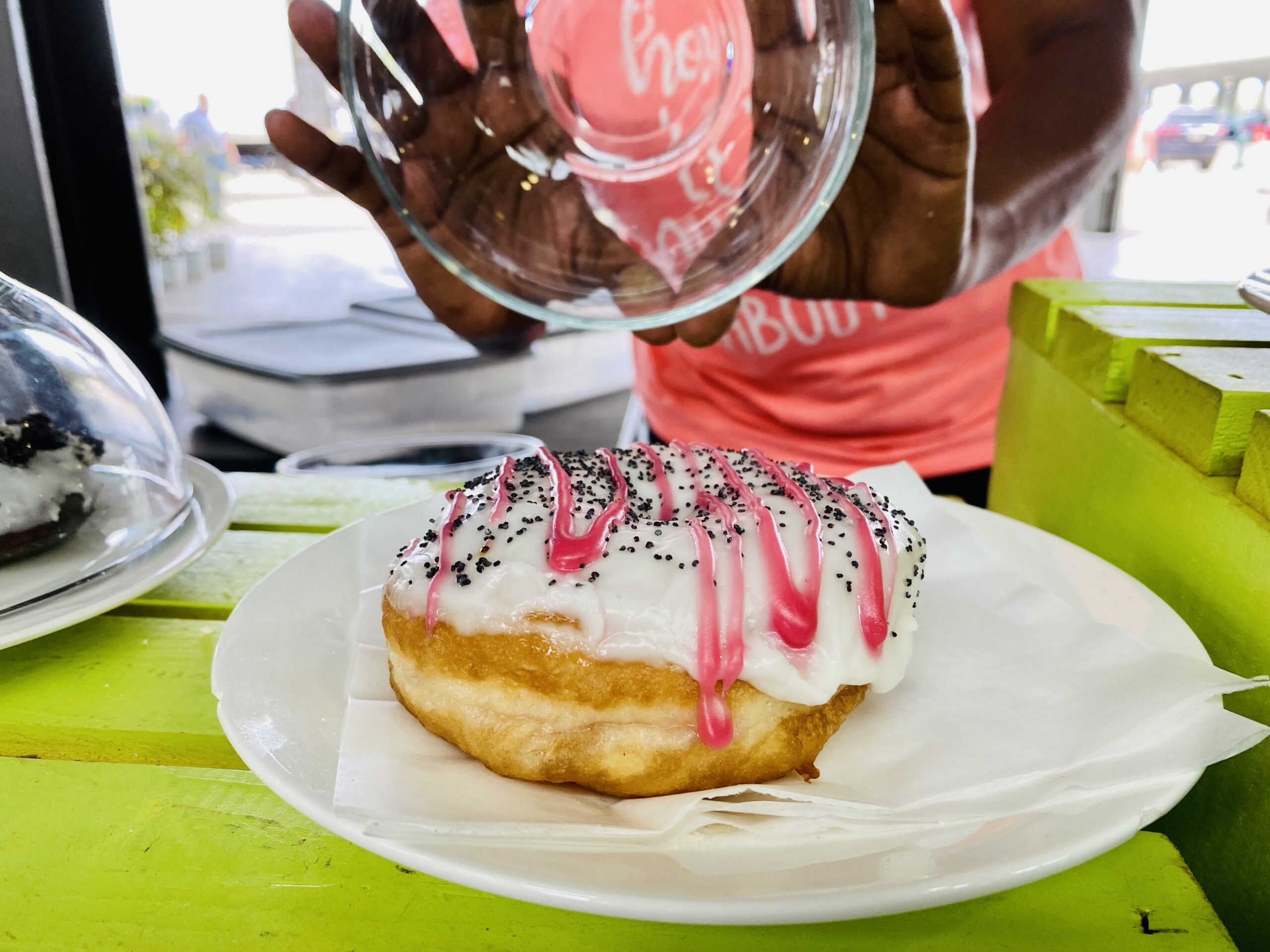 You've heard "Early bird gets the worm"? At Eastern Market, she gets vegan donuts! Rolais, a highlight of the Shed 5 experience, offers an array of killer nut-free, dairy-free  (and some gluten-free) donuts every Saturday morning. But fair warning if you snooze, you loose! By our visit around 11am, the donuts were literally selling out before our eyes. (The stand usually opens around 8am.)  
While waiting for our turn (there is always a line!), we heard Toi, founder and chef, explain to others that these donut delights could remain fresh for days. We didn't need to put that to the test, our box barely lasted 24 hours in our hot little hands! Indeed, we devoured every last bite, like it was our job. Oh wait, that is our job!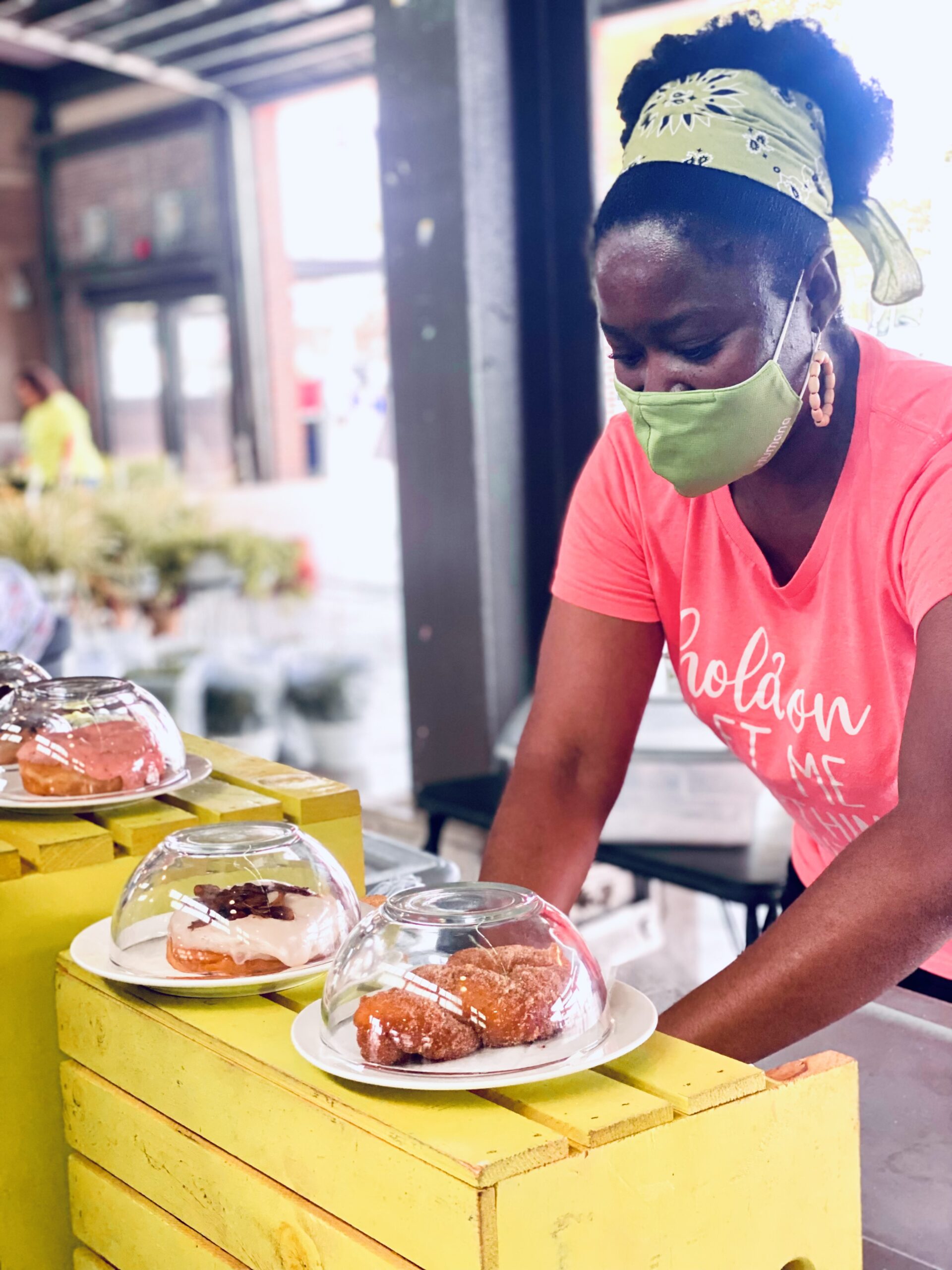 Our to-die-for favs? They call it Bustin' cream, we just call it heaven. Inspired by the classic Boston cream (which might be our best-loved donut flavor of all time), we could have eaten a dozen of these. Its light custard center and thick dreamy chocolate topping made for the perfect bite, every bite. Our close second? Caribbean spice! A twisty fried flavor extravaganza reminiscent of carnival elephant ears from the days of our non-vegan youth. Rolais was love at first bite and we have to say, these are more than worth hauling our cookies out of bed early for!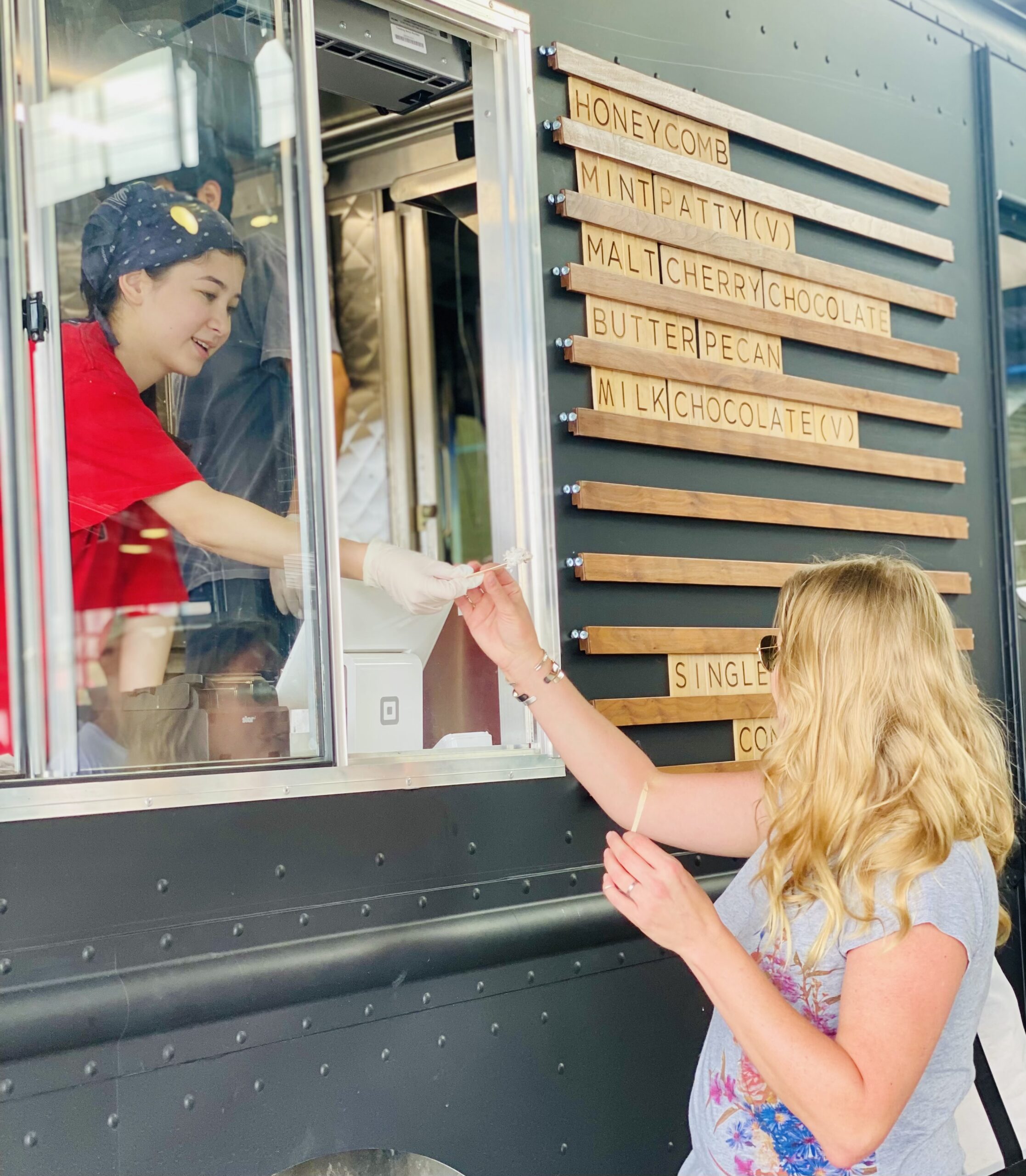 How do you define 'surprise and delight'? We'd say finding the Milk & Froth food truck nuzzled into the edge of Shed 5! We stopped by to say hi to this new(ish) Detroit ice cream producer, convinced it was much too early to partake. Mere moments later, after hearing about its house-made vegan offerings, we couldn't help but indulge in a few samples (aka, breakfast). At the server's recommendation, we tried mint chocolate. While this wouldn't have been our first choice, we often ride the wave of the experts. Quite simply, it was out of this world! Like all of the best, chunky parts of a Thin Mint cookie enveloped in a gluttonous coconut milk ice cream. It took all the willpower we had not to order an extra-large cup to go!
Milk & Froth's production kitchen is located at Eastern Market and serves scoops daily at its storefront in downtown Detroit's Buhl building. You can find us there sampling the other vegan flavors like ground coffee and roasted strawberry *squeal*. (Travelling with non-vegans? Dairy options are also available.)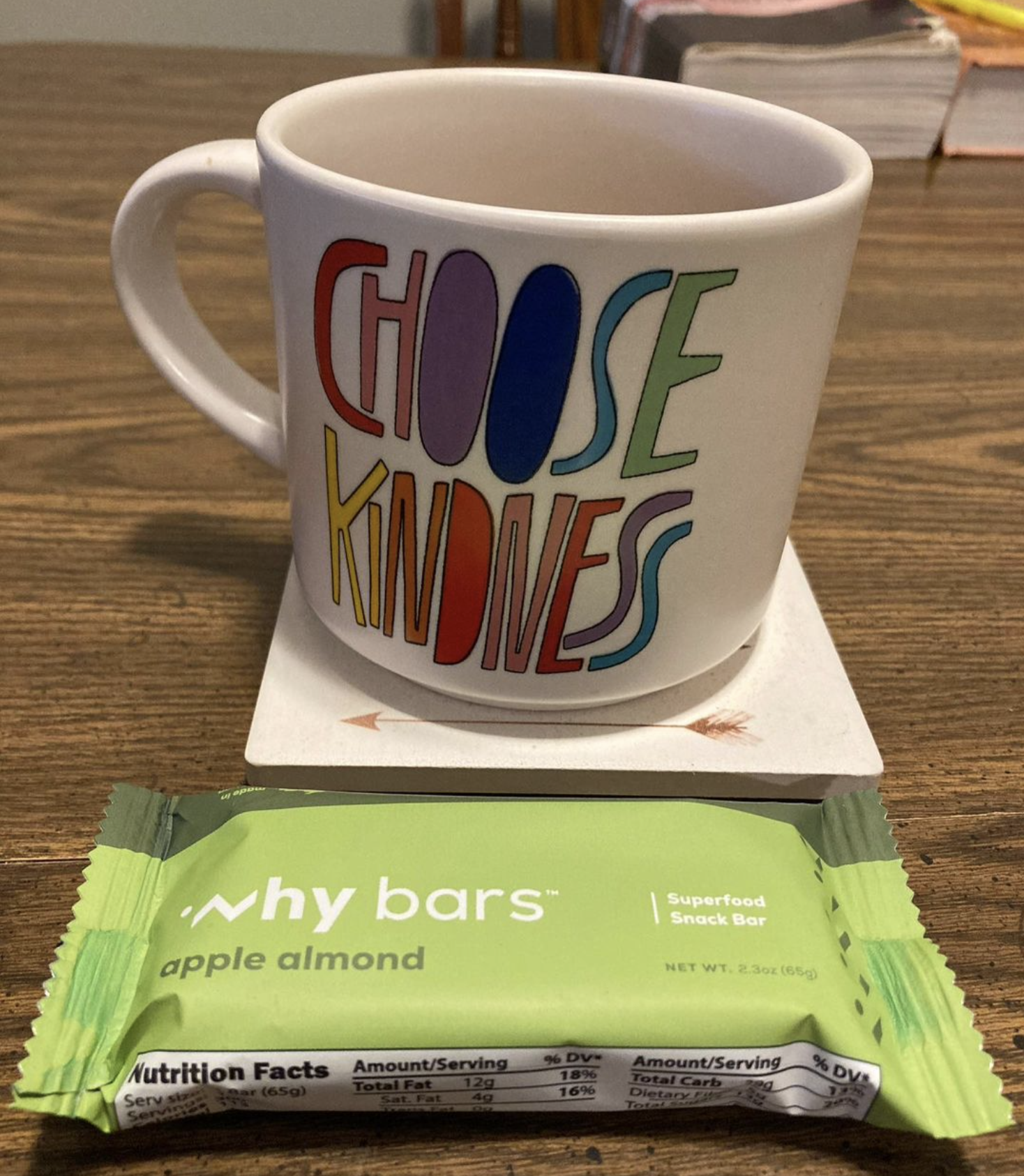 Proof that a singular focus pays off. Chef Jay Kinney shared his story and his hugely successful bars with us. Always a chef, he and his co-founder have been on the path to provide healthy energy bars that offer as much taste as they do benefit. With a wide range of flavors, this Birmingham-based enterprise likely offers one to suit your palate. We gave apple almond and choco peanut a go; or as I now call them 'muffin light' and 'snickers light'.  We loved the dense feeling of these bars and the substantial amount of nutrition packed into each. If you like chewy, subtly flavored bars with no aftertaste, jackpot!
The Why Bar brand logo, inspired in part by the seven chakras, is just one nod to its yogi roots. Fairtrade and organic ingredients are a staple. And while there are scads of energy bars options, not all have such a keen focus on taste and quality (not to mention being born in Detroit). Whether an athlete, vegan, health-conscious, or just plain busy, these tasty portable snacks might be right for you. Why Bars are available at several retailers in Michigan (including Meijer, Plum Market, and Busch's), as well as Amazon.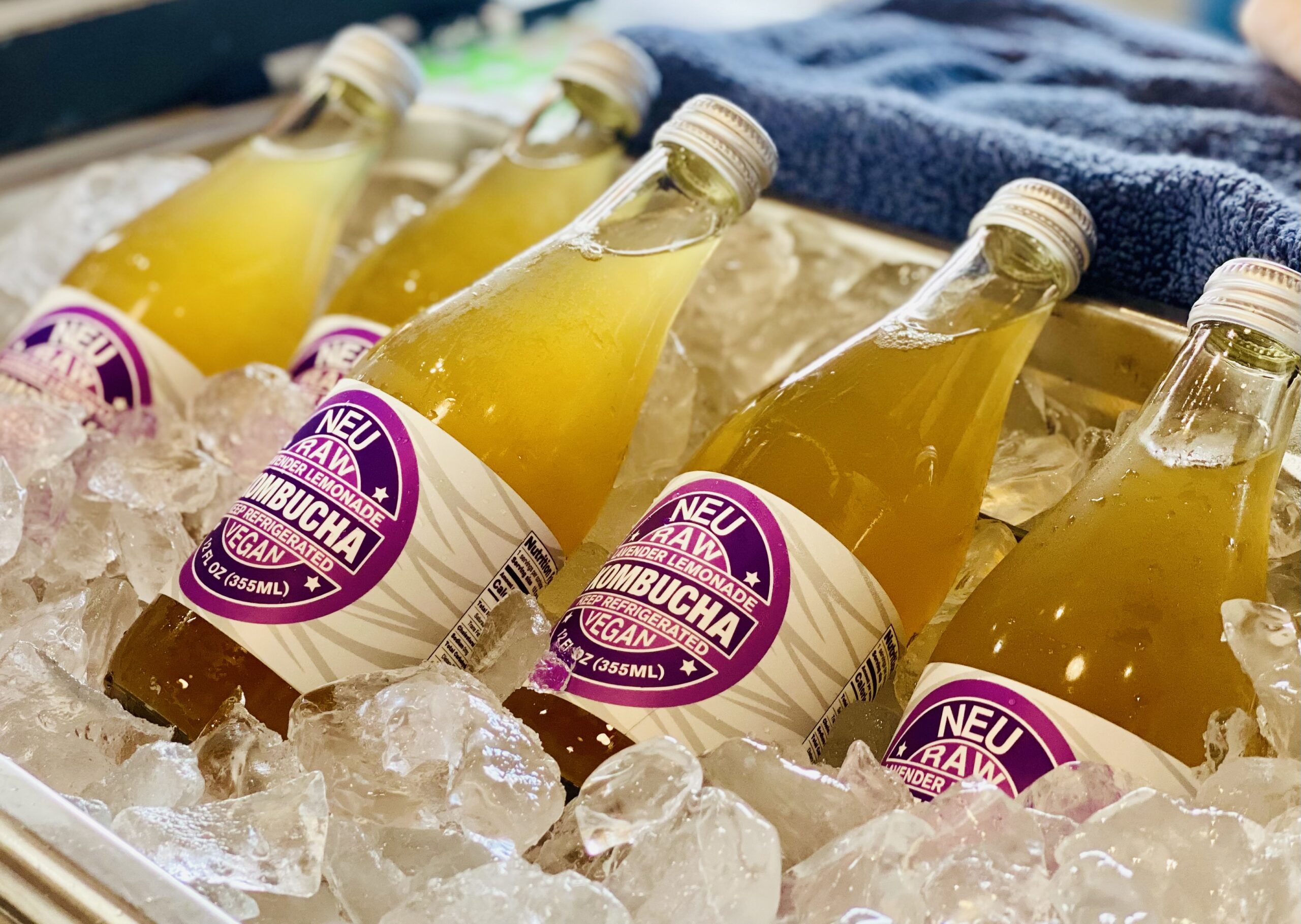 Admittedly, we have never been loyal fans of kombucha. All the rage of late, we have often found this fermented drink overly stark, too tangy, and much less than enjoyable. Until now. Eureka! We've finally found a pleasant, mild, highly drinkable kombucha! While we aren't surprised we found such a delight at Eastern Market, we were intrigued to learn that it is brewed in Farmington Hills!
The kombucha masters at Neu have been creating fermented bevvies in this Oakland County city for six years. We tried lavender lemon, one of its all-time best sellers (and frankly one of the only flavors not sold out the afternoon of our visit). It was refreshing, with perfectly soft bubbles and subtle lemon undertones. Other tempting flavors include pineapple ginger, super berry, and turmeric ginger.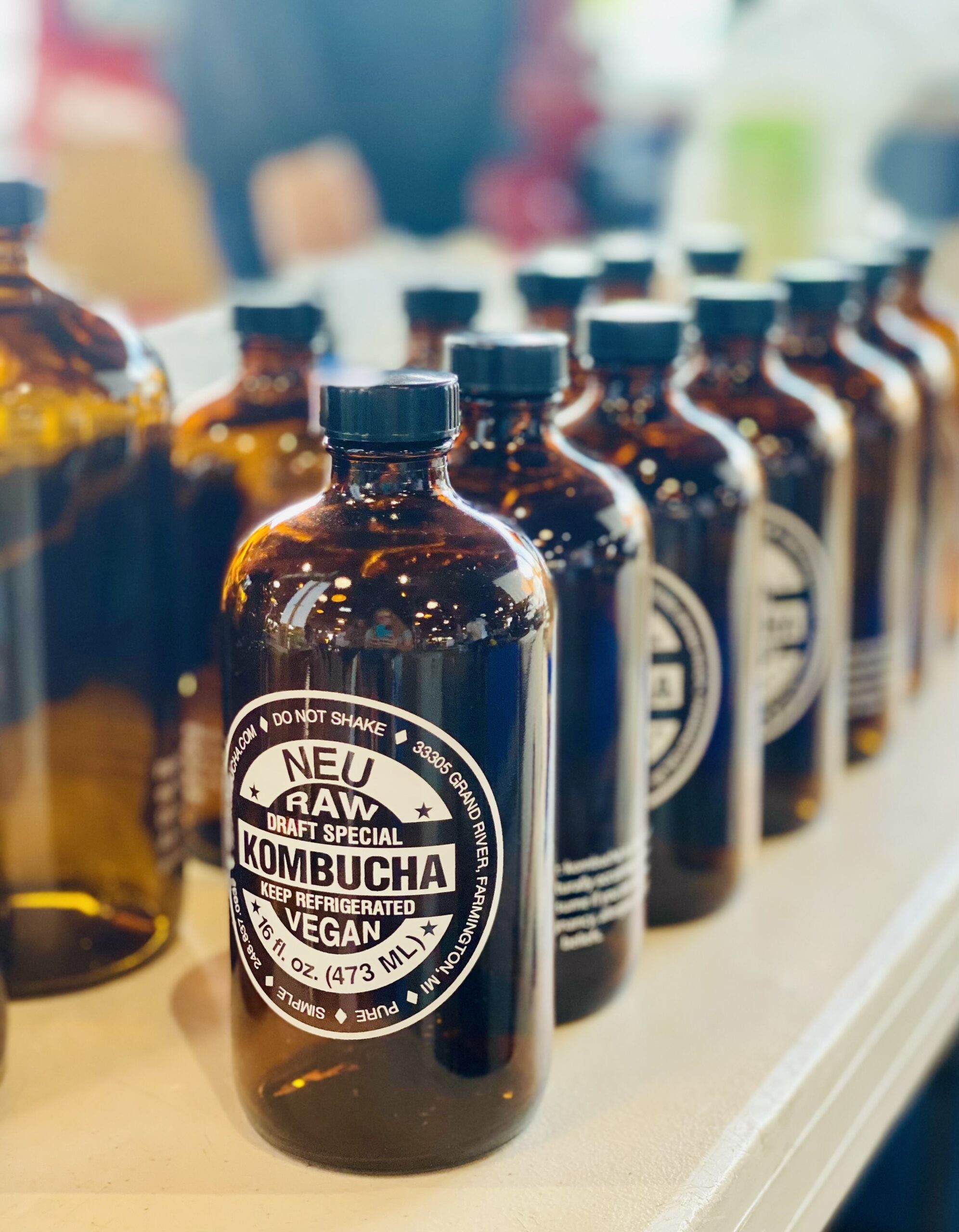 While we were undoubtedly late to the kombucha party, and a bit late to the Neu Kombucha's Eastern Market stand, we are now fans for life!  You can also find this tasty beverage on tap and bottled at Neu Kombucha's store front in Farmington Hills, as well as various retailers around metro Detroit.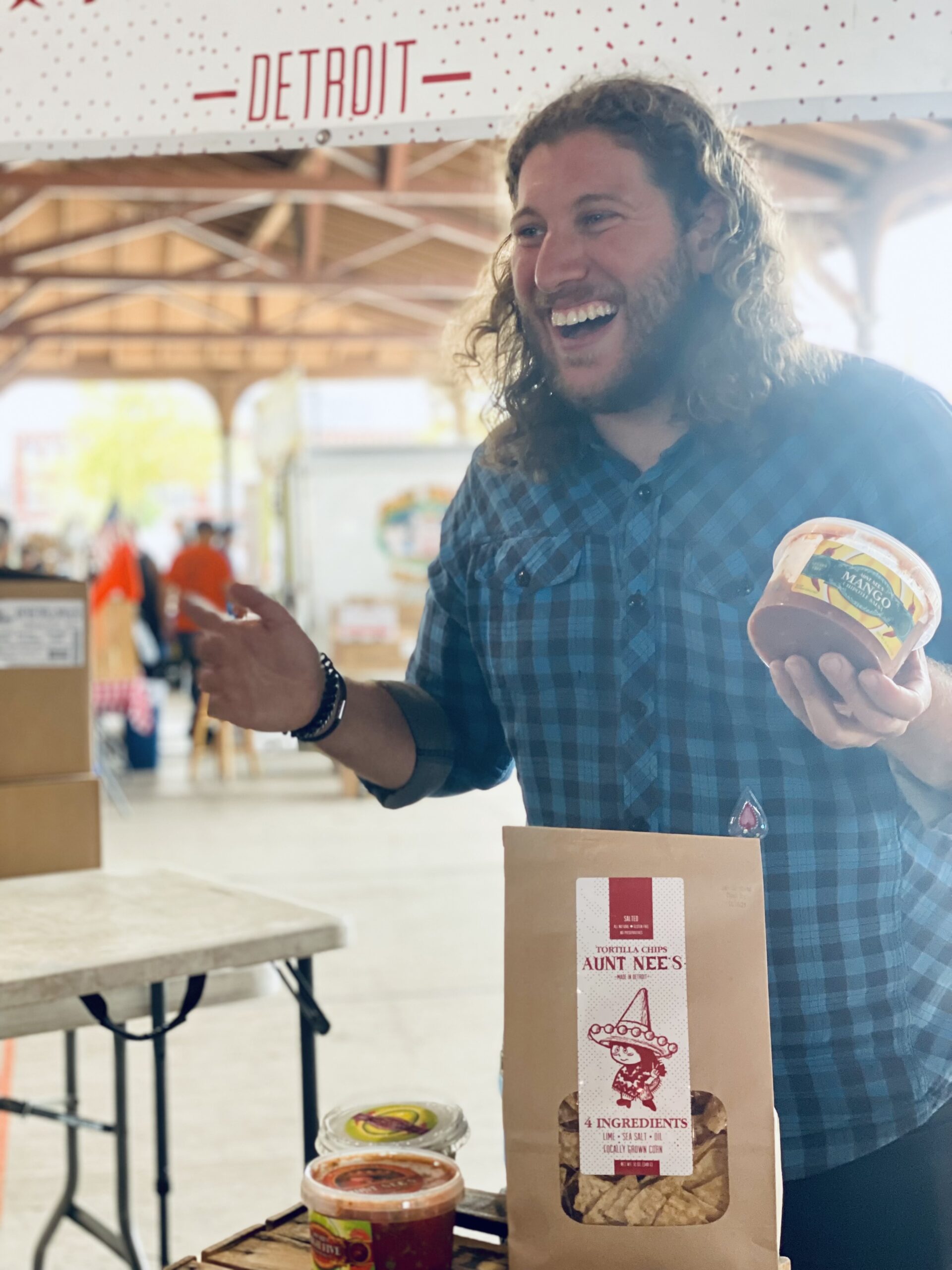 Rarely do we meet someone with more energy than The Vegan Mary. Enter Carlos Parisi, who runs Aunt Nee's. His high vibration and zest for business is nothing less than contagious and boy does that show in his products! Aunt Nee's Mexican inspired eats (Carlos' mother is from Mexico City) are created in the Community Kitchen at Eastern Market.
We challenge you to find a lighter, tastier small-batch tortilla chip anywhere! And that is to say nothing of the aromatic and appetizing guac; a mere whiff could send this vegan into dancing mode.  And the salsas. Oh, the salsas! We tried Mango Chipotle and High Five, both fresh, flavor-forward, with multi-faceted tastes that reveal themselves with every bite. Not sure when he has the time, but Carlos is also part of a pop-up Pakistani food experience at Batch Brewery (Detroit). We will be checking out those vegan eats, pronto!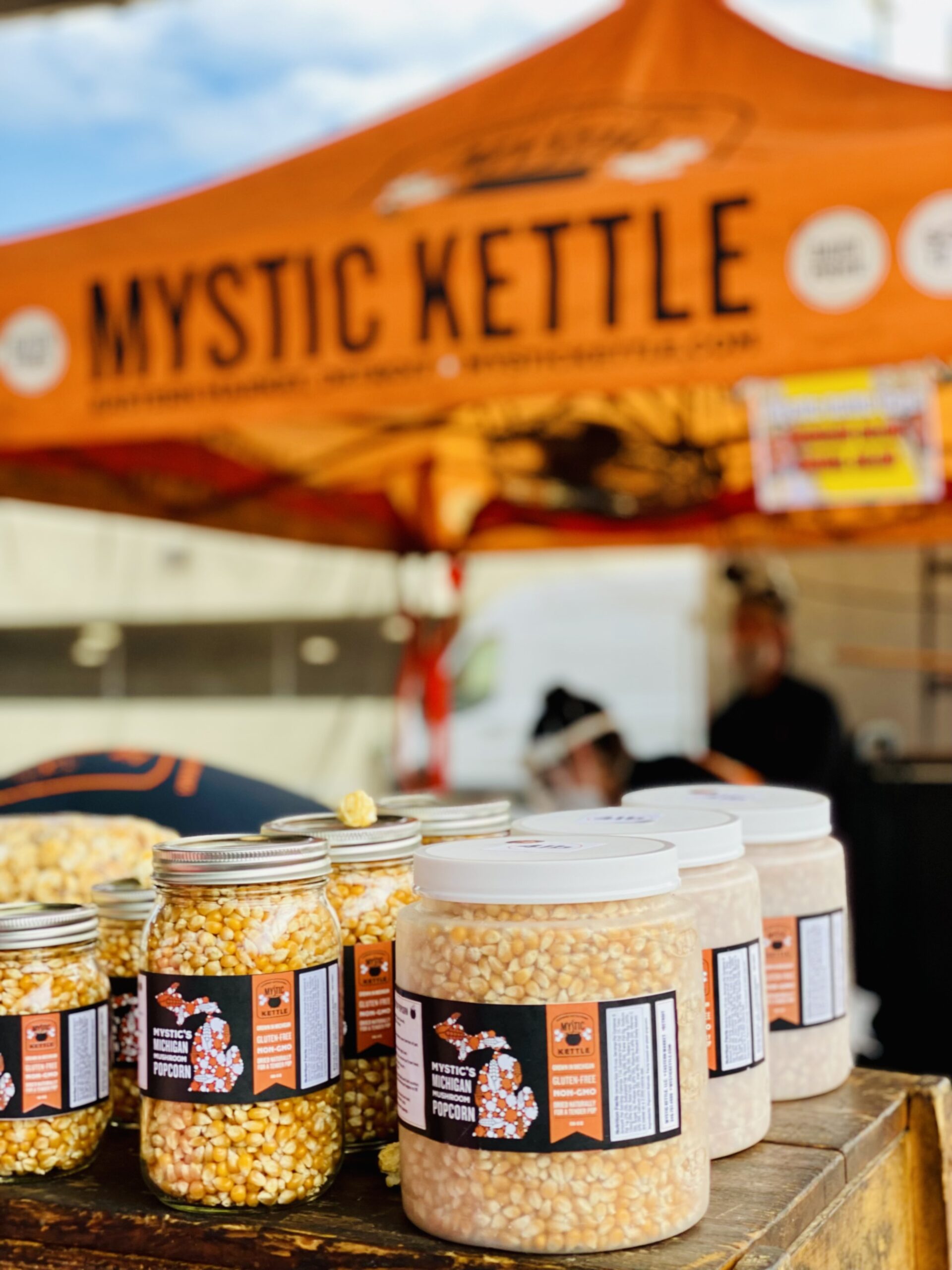 A Saturday market mainstay, this Eastern Market-based purveyor of gourmet kernels and popped corn is just about as close to food allergy-friendly heaven as we can think of. All of its products are nut-free, gluten-free, dairy-free, soy-free, kosher and made right here in Michigan.
Mystic's secret? Tender, non-GMO, mushroom style kernels (so named given that it pops round, like a mushroom); all of which are dried naturally for a year! Yes, much like waiting for a fine wine, gourmet popcorn is also worth the wait. (Evidentially most producers use a kiln to dry corn quickly, hence robbing it of such tender awesomeness.)
We found the freshly popped kettle corn experience much to our liking. Perhaps best analogized as snacking on fluffy, salty yet sweet, caramelly clouds, thanks to their bulbous mushroom shape. So light in fact, we ate half the economy-sized bag in one sitting with nary a single regret. You haven't truly experienced kettle corn until you've tasted Mystic Kettle.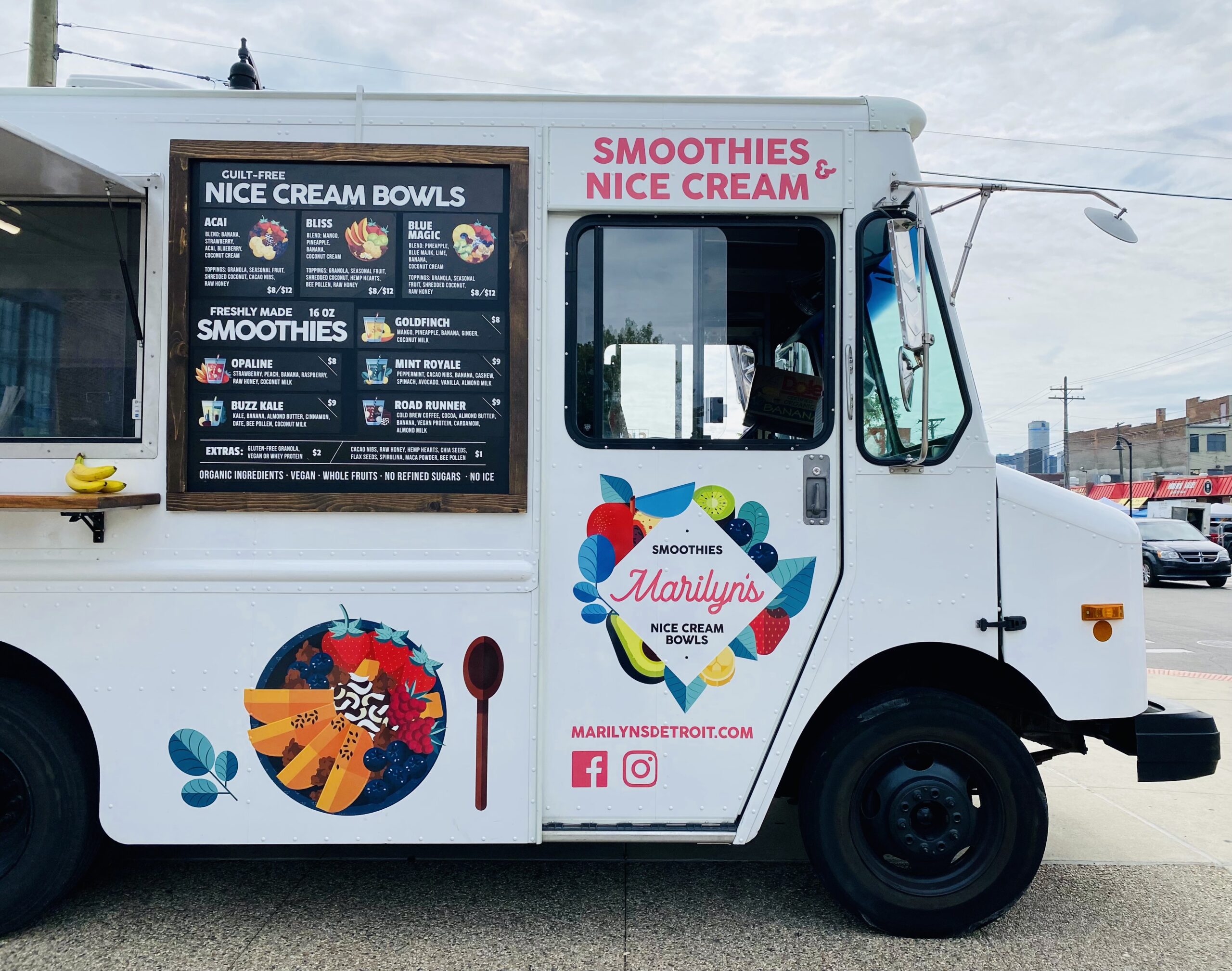 If by some miracle you exit Eastern Market and have belly room to spare, check out Marilyn's outside of Shed 5. It's nice cream bowls and smoothies offer the perfect respite after a busy Saturday at the market. This feel-good food truck offers organic, whole-fruit creations and customizations like the Blue Magic bowl (a tantalizing blend of blue majik, pineapple, banana, blueberry, lime, coconut cream with granola, seasonal fruit, shredded coconut and peanut butter drizzle) and the Road Runner smoothie (featuring cold brew coffee, cocoa, almond butter, banana, vegan protein, cardamom, and almond milk).
Better yet, hit them on the way into Eastern Market to help supercharge your shopping energy level! Don't want to wait for Saturday at the market? Schedule Marilyn's Food Truck for your next party. Yes friends, you can have this amazingness brought to you!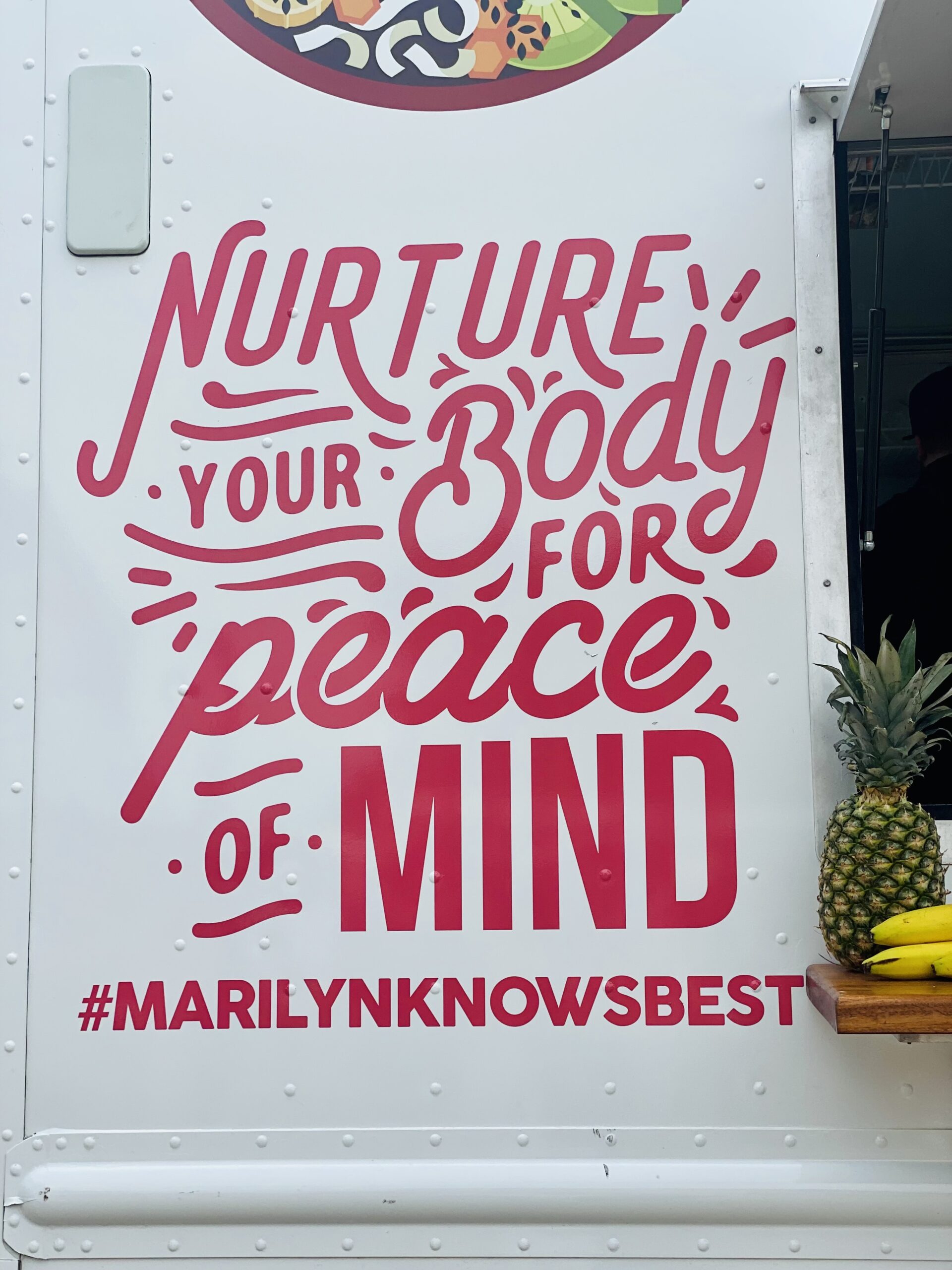 If all this talk of vegan goodness has you as inspired as we are, then you should check out what autumn will bring to the sheds! See you Saturdays at the market!
And once again, if you missed the first blog, make sure you check out part one – A Vegan Guide to Detroit's Eastern Market.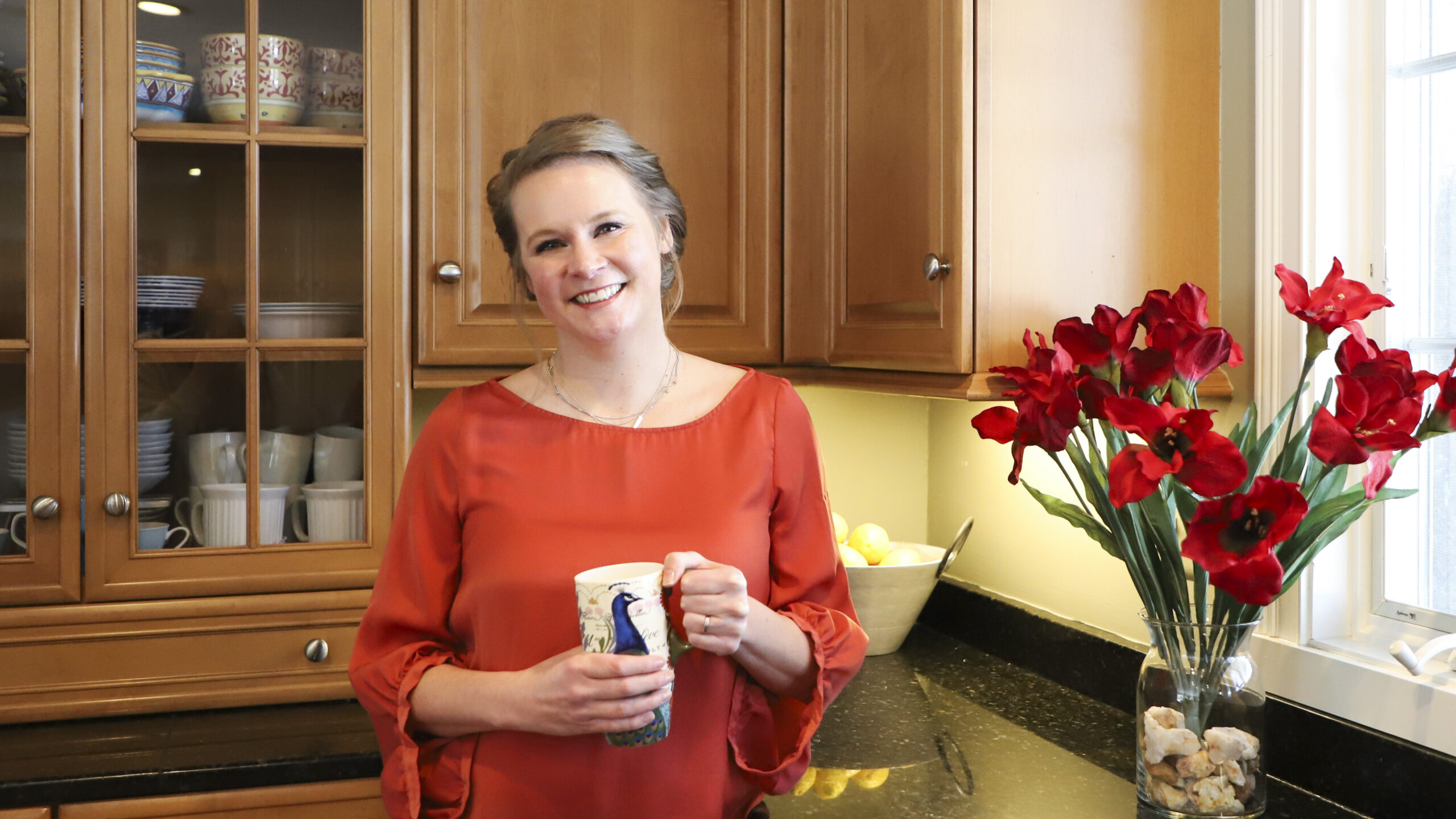 The Vegan Mary is a plant-based consultant, connoisseur, and writer, based in Oakland County. Mary holds a certificate of Plant-Based Nutrition from Cornell University, as well as a Master's degree in Business. Her continuing education includes multiple food and nutrition courses at Harvard and Stanford Universities. She spent the last two decades as a marketing executive before turning her sites and her experiences to vegan consultancy. TVM services clients across the US. When she's not cooking (or eating!), her passions include physical fitness, reading, and traveling. Find her on Instagram @the.veganmary and on Facebook @therealveganmary.