Vegan guIde to MIchIgan's upper penInsula 
by rebecca from veggIes abroad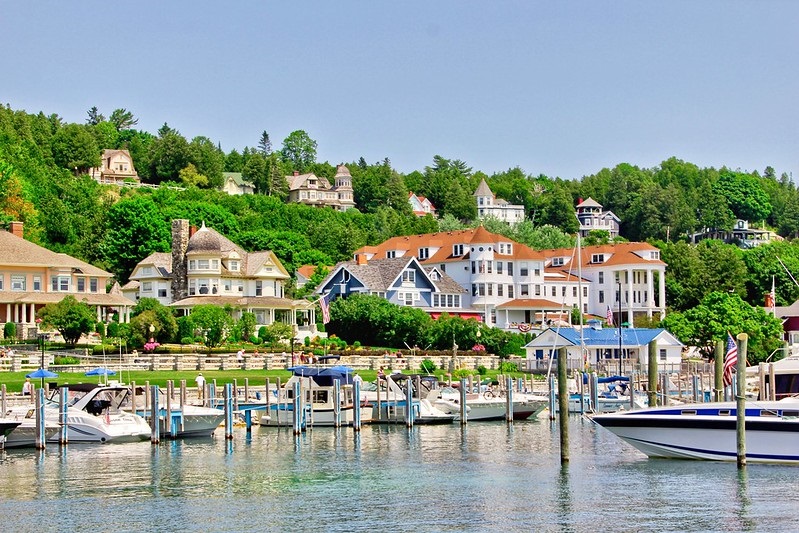 Mackinac Island – Mario and Debbie – Flickr
A trip to Michigan's Upper Peninsula always makes me think of John Pinette's skit on camping. The rugged outdoors and peaceful shorelines of the Great Lakes beckon people to come, pitch a tent, and soak in its beauty. Well some people, not me! I like Pinette view camping as more of a Holiday Inn, room service closes at 10 p.m. kind of experience. But, for those of you who love the wild wilderness, the UP is where you need to be, whether or not you plan to camp. Now you just need to figure out where you're going to eat, and I've got you covered. For your next adventure to Michigan's Upper Peninsula use this guide to find great vegan food options to fuel all your adventures throughout the UP.
Just over the Mackinac Bridge, our first stop for vegan food will be in St. Ignace.
1101 N State St, St Ignace, MI 49781
Authentic Mexican cuisine is created from family recipes. While there isn't a vegan menu, there are many options that can be made without dairy. They also carry veggie beef that can be used in burritos, quesadillas, tacos, and more. Their portabella mushroom enchiladas look especially tasty!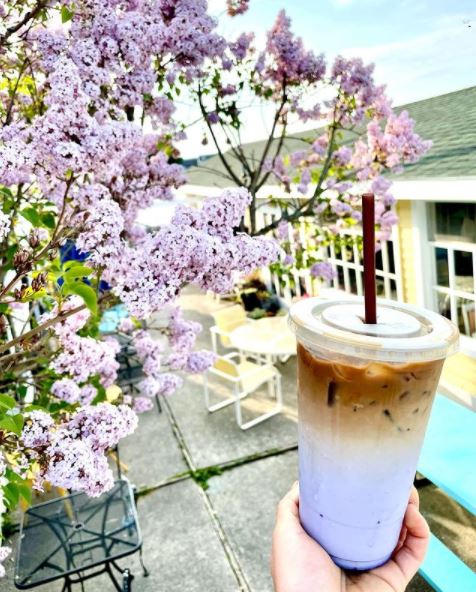 Watercolor Cafe – Mackinac Island 
Just a 16-minute ferry ride from St. Ignace, Mackinac Island is the only spot in Michigan where horses outnumber cars and fudge is a serious business.  
6939 Main St, Mackinac Island, MI 49757
This charming artistic café is located right on the water – it's a peaceful place to start your day! They are only open for breakfast and lunch but feature things like oatmeal, loaded toasts, and smoothie bowls.  They also have a full coffee and tea menu. Don't miss their lilac latte with coconut or oat milk!
Kingston Kitchen at the Village Inn 
1384 Hoban St, Mackinac Island, MI 49757
Kingston is cooking up island flavors with their Jamaican-inspired cuisine. There are many vegetarian dishes, like salads and burgers that can be made vegan with a little creativity. Whatever you decide to get, don't forget to add on a side of fried plantains!
There is so much to enjoy on Mackinac Island, whether you're interested in exploring cute boutiques or taking a leisurely bicycle ride along the shoreline, they have you covered! While you're there, be sure to find the Secret Garden on the grounds of The Grand Hotel. Throughout the season it's in bloom with a variety of beautiful flowers to delight visitors.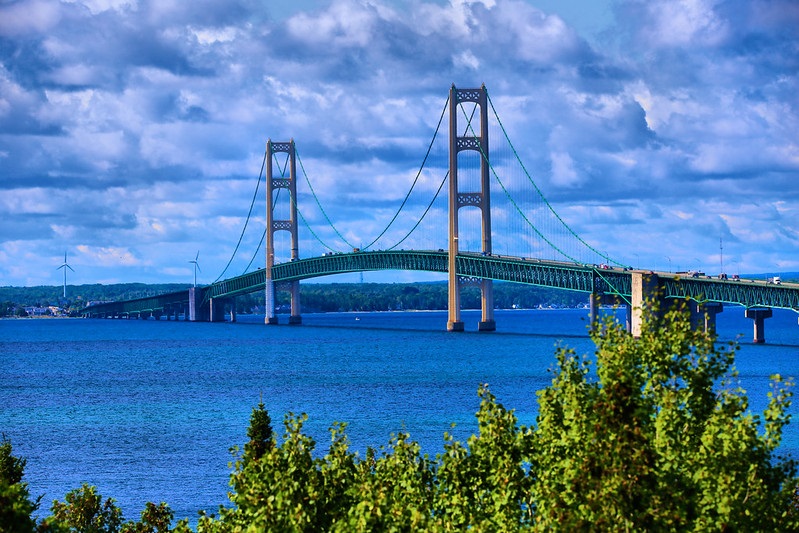 Mackinac Bridge – Ken S Three – Flickr
Affectionately known as The Soo, there is a variety of natural beauty to explore in the state's first city. It is also right next door to our friends in Canada, which is another great spot for more vegan food! 
107 E Portage Ave, Sault Ste. Marie, MI 49783
This is a one-stop-shop for all your outdoor needs and to grab something to eat! Come here to grab a TLT (tempeh, lettuce, tomato) or a selection of veggie-packed bowls, all of which can be made into a wrap. In the morning they also have a selection of super-fruit-filled smoothie bowls, toasts, and a full coffee bar with non-dairy milk options. If you happen to leave any gear at home, no worries! They have loads of clothing, and equipment for skiing, hiking, cycling, and more.  
215 W Portage Ave, Sault Ste. Marie, MI 49783
In case you need a little extra caffeine, here is a second café with non-dairy milk options (soy, almond, and oat).
Interested in getting up close with 1,000-foot freighters? Be sure to check out the engineering marvel, The Soo Locks, which allows freighters to pass freely to Minnesota, the Atlantic Ocean, and beyond. One other spot you can't miss is Tahquamenon Falls located in Michigan's second-largest park. The falls, known as The Root Beer Falls by locals, is one of the largest in the Midwest and the perfect place to hike, bird watch, camp, and more. Also located in the Park is White Fish Point, a hot spot for seeing eagles, owls, and hawks – the perfect place for bird watching.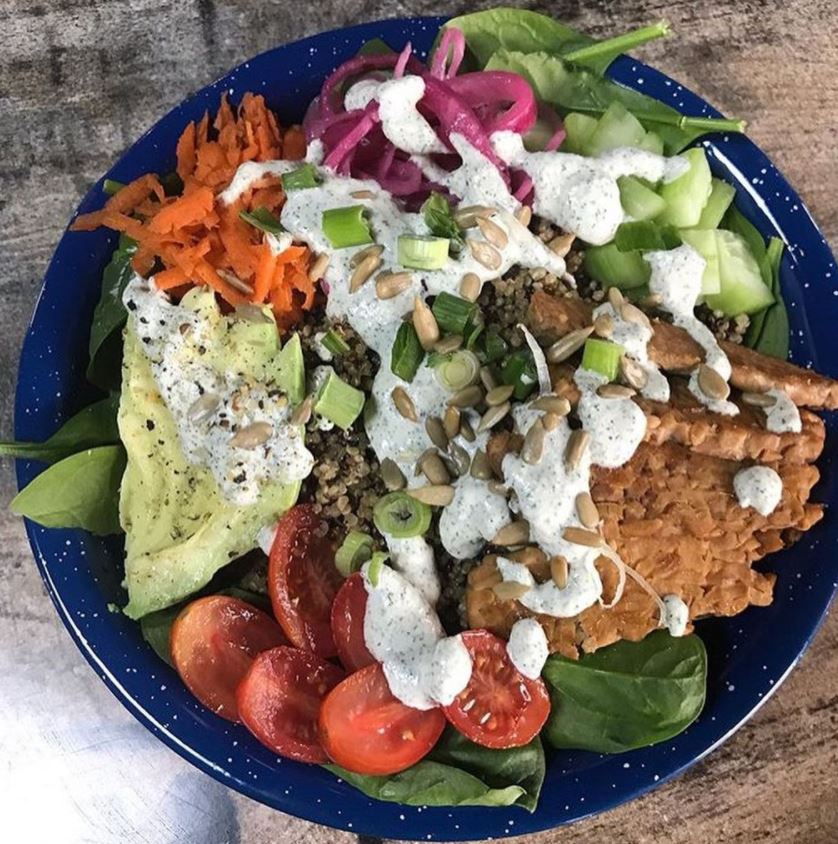 Birds Eye Outfitters – Veggie Bowl
Two hours from Sault Ste. Marie is Munising, the home of the epic Pictured Rocks National Lakeshore. Check out these spots for vegan food while you're there. 
101 W Munising Ave, Munising, MI 49862
If you're in the mood for a burger, head on over to Eh! Their small menu includes an Impossible burger, just make sure to ask them to swap out the Brioche bun. Don't forget a side of their special fries battered in garlic!
104 E Munising Ave, Munising, MI 49862
When you need a jolt of caffeine and maybe a treat, head here. This little coffee shop and bookstore has non-dairy milk options and a selection of vegan and gluten-free cookies. Sounds like a match made in heaven, right?!
231 E Superior St, Munising, MI 49862
I know, a deli sounds like one of the last places a vegan wants to go, but they do have a small veggie menu! Their menu features a couple of things that could be made vegan as well as a Beyond Meat burger, minus the cheese. Or, you could always go the classic route with a PB & J.
The Munising area draws visitors from far and wide to see the amazing Pictured Rocks National Shoreline – over 15 miles of towering, mineral-stained cliffs. The best way to experience these natural beauties is from the water, either with a boat tour or by kayak! Aside from the cliffs, there are also over 100 miles of hiking trails, pristine beaches, and a waterfall to enjoy. 
Make sure you also hop on the ferry in Munising and head over to Grand Island. A perfect place to explore and if you're interested in learning about the island, from Memorial Day to Labor Day there is a 2 ½ hour narrated bus ride with nine stops! In the winter, this area is a great spot to catch a glimpse of the Northern Lights. Just be sure to bundle up!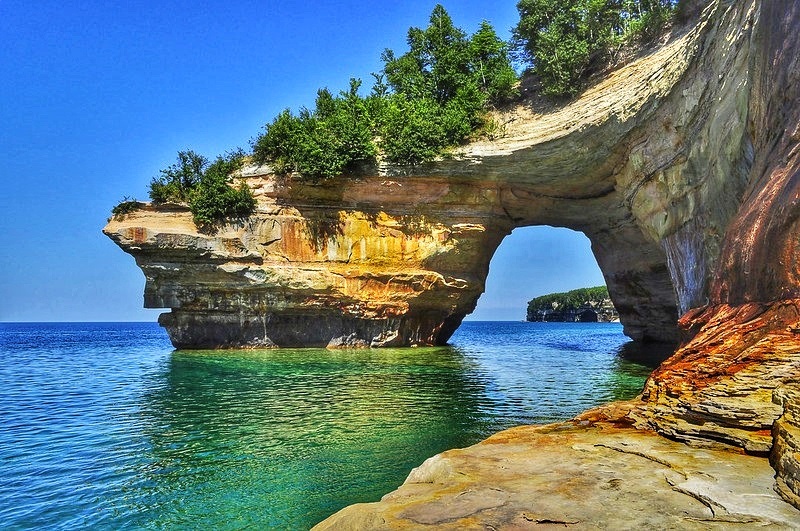 Pictured Rocks – Ren Keyport – Flickr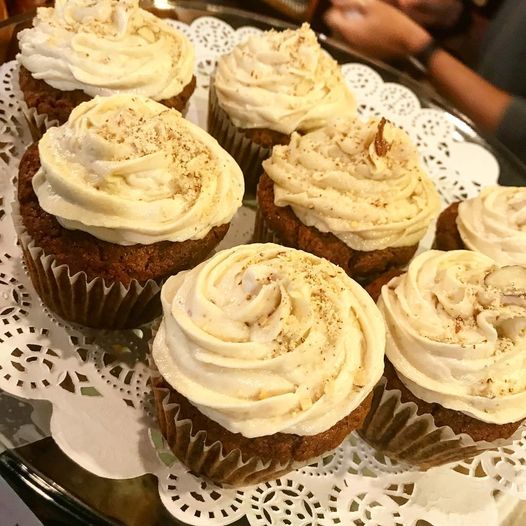 Continuing east, Marquette is less than an hour from Munising and one of the best stops in the UP for vegan food!
517 N 3rd St, Marquette, MI 49855
This Marquette eatery prides itself on creating real food from scratch and sourcing many of its ingredients from local farmers. Breakfast is served all day and vegan diners can enjoy their special El Zorro burrito or a hearty bowl of winter grain oatmeal. Later in the day be sure to check out their house-made lentil grain burger or see what's going on with their Que Pasa tacos! They also sell a selection of Michigan-inspired merchandise. 
139 W Washington St, Marquette, MI 49855 
This hip spot in downtown Marquette is focused on using local ingredients and creating seasonal menus to please diners. Their menu will take a little adjusting to make dishes vegan friendly, but with a little finesse, you can enjoy falafel, stir-fry, and more. 
223 W Washington St, Marquette, MI 49855
The bright red façade of this fun café will get your attention, you can't miss it! This is a great place to grab a morning snack and a coffee. Their menu offers a TST (tofu, spinach tomato) breakfast sandwich as well as vegan muffin options to help fuel your day.  Non-dairy milk options (almond, oat, coconut, and soy) are also available. 
502 W Washington St, Marquette, MI 49855
While it's not a restaurant this is the perfect place to stock up on vegan-friendly essentials. Aside from the market, there is a grab-and-go cooler filled with a variety of prepared foods or check out their made-to-order sandwich menu. You can either build your own sandwich or grab their vegan breakfast sandwiches filled with marinated tofu, spicy mayo, roasted veggies, and more.
Marquette is best enjoyed with a hike through Sugarloaf Mountain, visiting the downtown, and exploring Presque Isle. Presque Isle is the best place to see beautiful views of Lake Superior, dive off the Blackrocks, get your heart rate up with a bike ride on Peter White Drive, or hike through the untouched forest.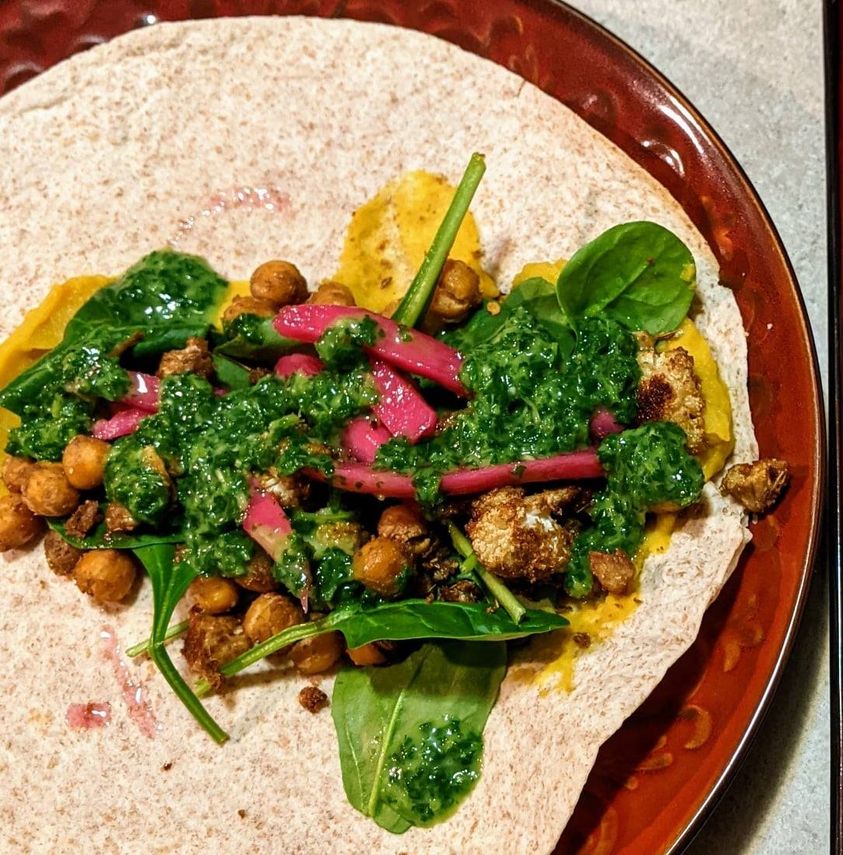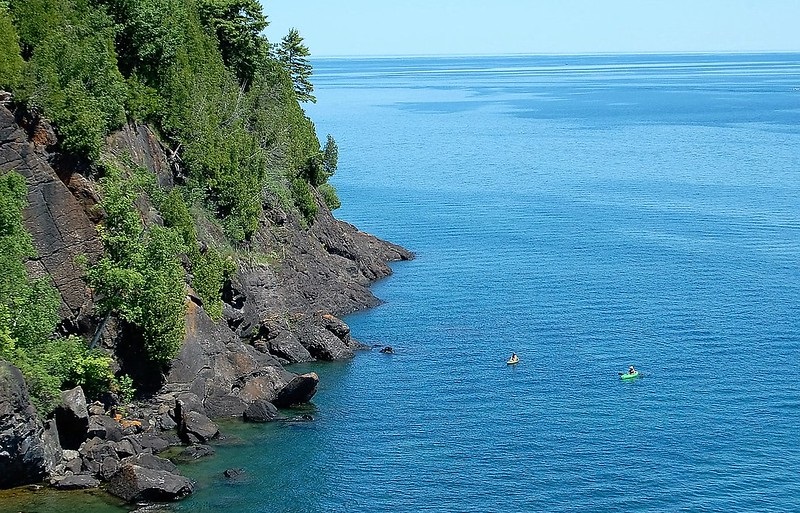 Presque Isle Park – Paula Liimatta – Flickr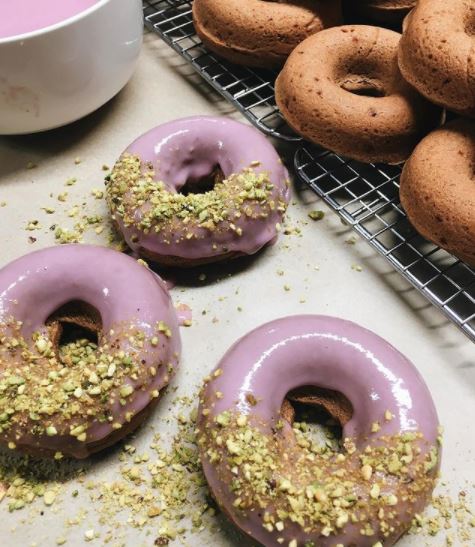 Continuing northeast for our last stop, just under two hours from Marquette is the charming town of Houghton. 

48404 Lincoln Ave, Houghton, MI 49931
Showing people, the power of food is the focus at this juice shop and café. Their menu of whole and organic foods features cold-pressed juices, smoothies, as well as a selection of salads, sandwiches, treats, and more. While it isn't 100% vegan, there are many options from a mock tuna salad made with chickpeas to a kale Caesar with chickpea croutons – you're bound to find something to enjoy.
200 Pearl St UNIT 6, Houghton, MI 49931
This Asian spot has many veggie-friendly noodle and stir-fry dishes, including their faith-style menu that focuses more on veggies, and less on meat. Favorites include Buddha's delight, curry tofu, and more.
62 Isle Royale St, Houghton, MI 49931
This brewpub has been standing since 1898 – originally used as a cabinet-making business. Today, thanks to a Michigan Tech student, it's a unique restaurant and if you're in a pinch they have an Impossible burger served with a vegan remoulade. Just make sure they swap out the Brioche bun. 
Year-round there is something to enjoy in Houghton. In the summer take a boat ride on Portage Lake or stroll through the Nara Nature Park. If you're looking for Instagram-worthy views, take a drive just over an hour to The Lake of Clouds in The Porcupine Mountains. In the winter, with an average of 180 inches of snow, the town comes alive. This is the place to come to enjoy snowshoeing, skiing, and over 200 miles of snowmobile trails. 
Michigan's Upper Peninsula is a beautiful place with so much to explore and enjoy – even if you don't want to camp! What's your favorite thing to do and eat in the UP?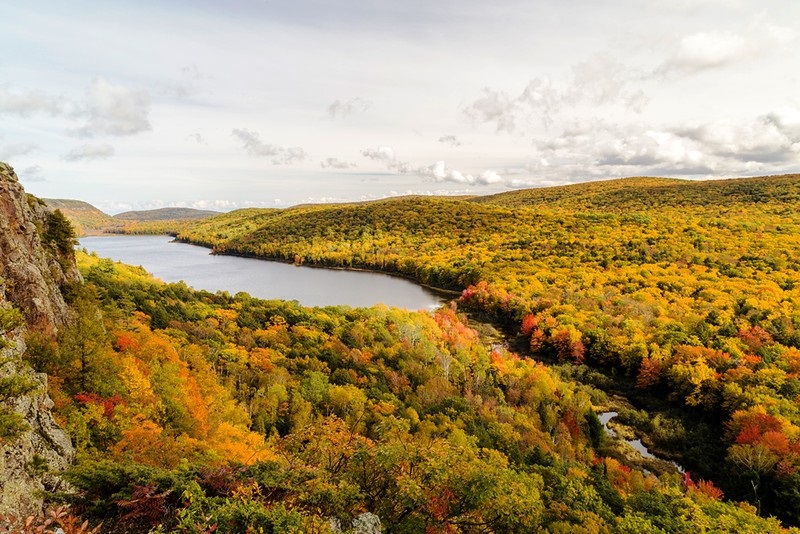 Porqupine Mountains – Sarang Patki – Flickr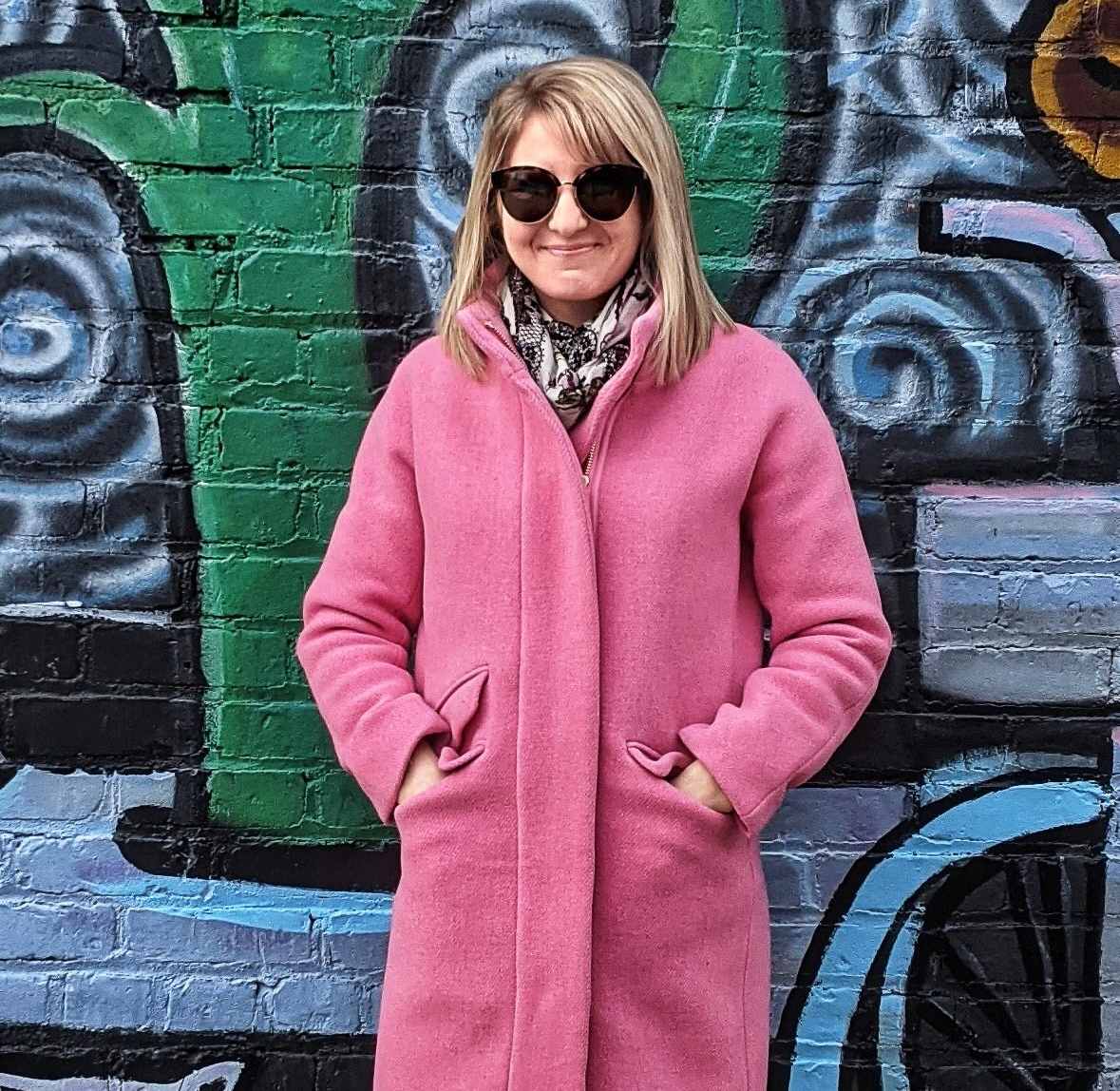 Hello! I am Rebecca Gade Sawicki, the Creator of Veggies Abroad, a vegan travel blog. My blog features vegan travel guides, tips and inspiration to explore the world. You can find my blog at https://veggiesabroad.com/ and follow my adventures on Instagram or Facebook @veggiesabroad