the best gardens & flower fIelds In mIchIgan
guest blog by rebecca from VEGGIES abroad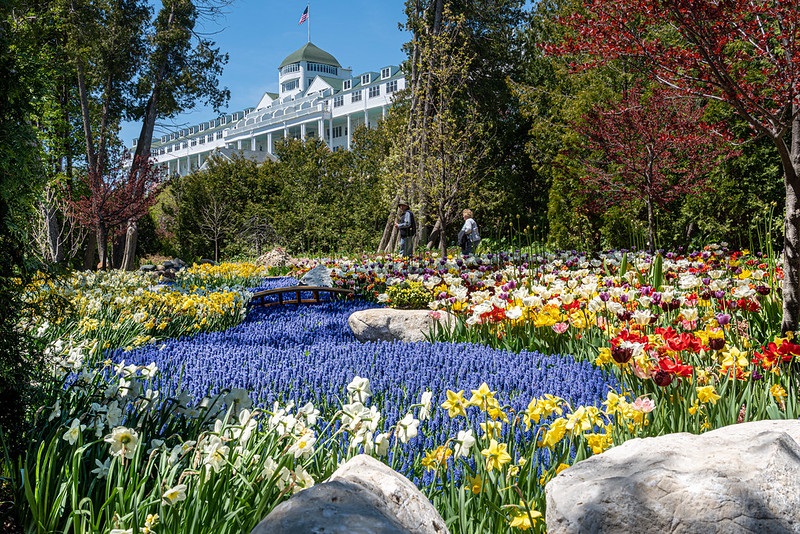 Secret Garden – sonnymencher – Flickr
Michigan has finally woken from its deep winter slumber. Welcoming lush fields of colorful blooms with the fresh scents of calming lavender and lilac that dance through the air to delight the senses. Spring and summer are the best times to see Michigan awash with color and life. While you're planning road trips throughout Michigan over the next few months, make sure you pencil in stops to these beautiful farm fields and gardens!
One thing to keep in mind, the weather in Michigan can throw the growing season off schedule. This is the best estimate of when you can catch them at their prettiest, but it's always best to double-check before you go.
where to fInd flower fIelds and gardens In mIchIgan
1610 Washington Heights, Ann Arbor, MI 48104
The Arb, as it is affectionately known, is 123 acres of wooded trails, beautiful gardens, and the largest collection of peonies in the US. Beginning Memorial Day weekend be sure not to miss their stunning peony garden which features over 270 varieties of the fragrant flower. Unfortunately, the peonies don't last very long and are normally done blooming by late June. The Arb is free to visit.
12401 E Freeland Rd, Suttons Bay, MI 49682 
This beautiful farm is home to fields of endless beauty with over 40 varieties of wildflowers, including daisies, coneflower, hydrangea, snapdragons, and much more! From now until early November there is always something in bloom that you can pick, or you can buy a pre-arranged bouquet. The U-pick prices range from .10 – $3 a stem depending on the flower. 
286 Grand Ave, Mackinac Island, MI 49757
This secret garden is not so secret anymore. What was once an empty space amongst a cedar grove is now an intricately designed work of floral art. The enchanting garden features a selection of annuals and perennials including tulips, daffodils, and alliums. The eye-catching purple hyacinths create the illusion of a flowing river through the garden. The blooms begin in the spring with a variety of colorful bulbs and throughout the season are replaced with a selection of annuals to keep the garden full and vibrant. The garden is free to visit if you can find it!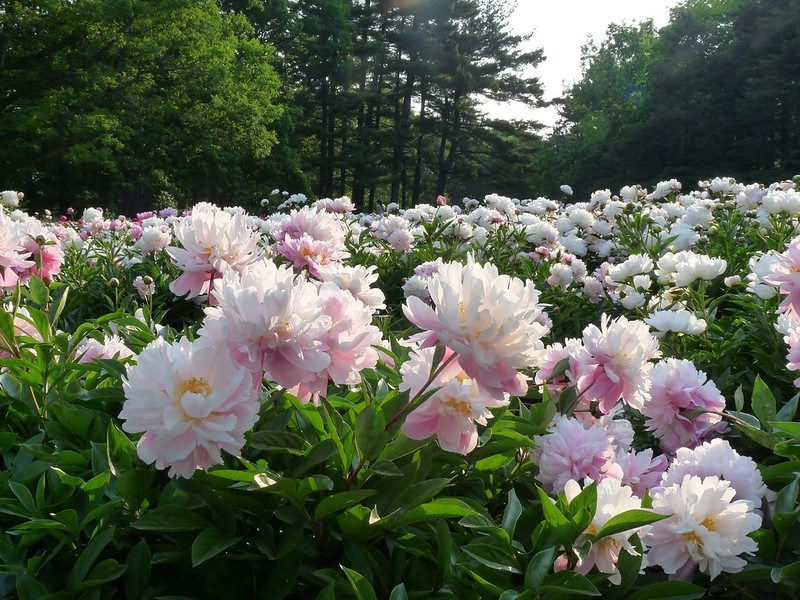 Peony Garden Nichols Arboretum – loranfrfr – Flickr
7354 Horton Bay Rd N, Boyne City, MI 49712
Michigan's largest lavender farm is home to 25 different varieties of lavender and tons of other fun activities! After wandering their extensive calming fields be sure to check out their artisan workshops, yoga classes, live music, and much more. Currently, they are forecasting their peak bloom season to begin in July. Depending on the weather, blooming could begin as early as June and last through August. The farm is free to visit and some of their events are free too! Check their website for event details. 
631 N Van Dyke Rd, Imlay City, MI 48444
Another stop for lavender lovers! This 26-acre farm is home to nine varieties of lavender, a farm store, greenhouse, garden, and wetlands. Walking tours of the farm are also available during the U-pick season which begins July 5 – August 2. Currently, they are estimating July 5th will begin its peak bloom season. It is $5 to visit the farm and $15 for U-pick. 
8544 Gull Rd, Richland, MI 49083
In early August, this family farm comes alive with four acres of more than two dozen different types of sunflowers. The farm hosts Sunflower Days throughout the month allowing visitors to come and enjoy the fields. Tickets are $15 a person and include one fresh-cut sunflower, additional sunflowers can be purchased onsite. The farm also has a corn maze and apple orchard. 
7775 Weiss St, Frankenmuth, MI 48734
Located in the Bavarian town of Frankenmuth, this educational farm hosts an annual flower festival in August full of beautiful displays, garden tours, food, and of course, a giant field of sunflowers. Tickets will be available for purchase later in the season. 
9224 E. Duck Lake Rd., Sutton's Bay, MI
Located in beautiful Leelanau county with views of Grand Traverse Bay this farm is home to fields of sunflowers, as well as fresh veggies and fruit. Sunflowers normally peak in August and can be picked for a fee, but visiting the farm is free!
2623 St Nicholas 31st Rd, Rock, MI 49880
The sea of sunflowers goes on forever at this farm! The sunflowers occupy approximately 20 acres which equates to almost 500,000 sunny blooms. It is free to come to enjoy the flowers and take photos but if you would like to take some of the flowers home there is a small fee.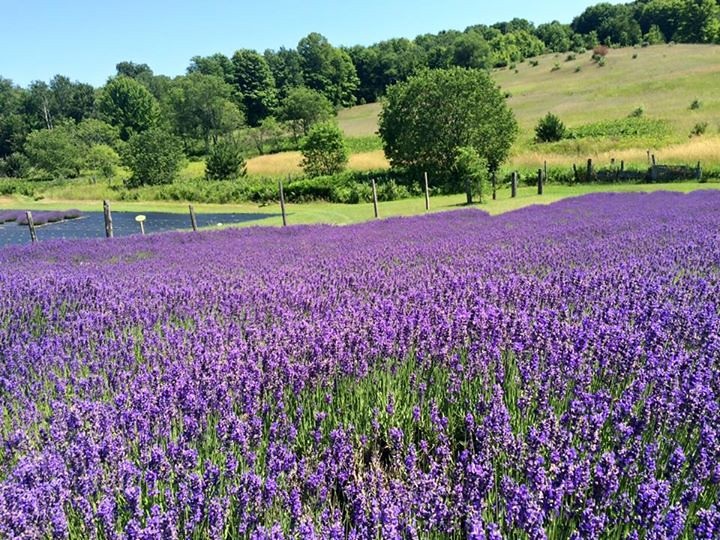 Peony Garden Nichols Arboretum – loranfrfr – Flickr
15219 Mill Road Three Oaks, Mi 49128
Fields of pumpkins, gourds, zinnias, and more can be found at this family farm! Enjoy the fields of colorful zinnias in an array of bright colors while also picking up a pumpkin and getting lost in their corn maze. The field is free to visit, but if you'd like to pick anything, there is a fee.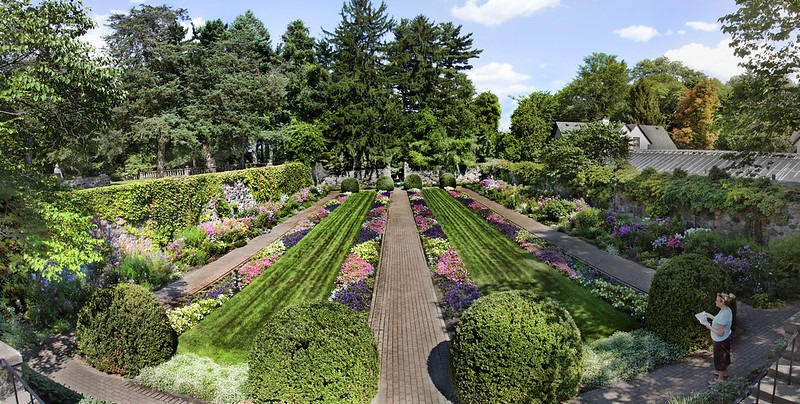 Cranbrook Gardens – wsilver – Flickr
380 Lone Pine Rd, Bloomfield Hills, MI 48304
The gardens of Cranbrook are beautiful to explore year-round but come to life in the summer. Beautiful blooms cover the ground creating a beautiful tapestry of color. Visitors can also enjoy the relaxing Japanese garden, sunken garden, and tree-covered trails. The gardens are free to explore thanks to Cranbrook's many sponsors. 
1100 Lake Shore Rd, Grosse Pointe Shores, MI 48236
The prominent English-style mansion that was once home to Edsel and Eleanor Ford is surrounded by immaculately landscaped gardens that engage all the senses. There is a large rose garden with hundreds of pastel flowers, a colorful flower lane filled with delphiniums, lilies, and lupines, and beautiful views of Lake St. Clair. It is $5 per person to explore the grounds. 
Frederik Meijer Gardens & Sculpture Park
1000 E Beltline Ave NE, Grand Rapids, MI 49525
The 158-acre park is one of the top places to visit in Grand Rapids and for good reason. It is home to Michigan's largest tropical conservatory (a five-story facility filled with exotic plants and a waterfall), an 8-acre Japanese garden, nature trails, sculpture garden, and much more. During the summer they host outdoor concerts with a mix of music in their amphitheater. The admission fee is $14.50 for adults.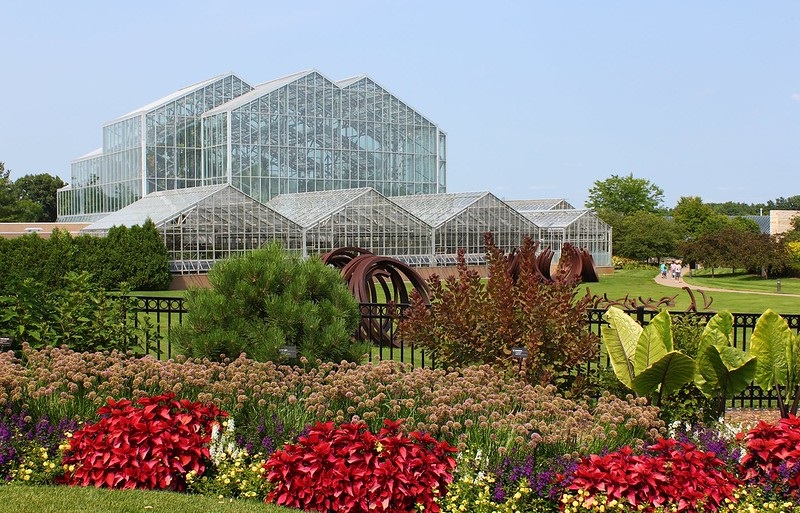 Frederick Meijer Gardens – David Juckett – Flickr
Fernwood Botanical Garden and Nature Preserve 
13988 Range Line Rd, Niles, MI 49120
From spring-time daffodils to aconites in the winter, there is always something to enjoy year-round at Fernwood. The nature preserve is made up of 105 acres and contains a Japanese garden, special collections of ferns, miles of hiking trails, and many other special collections and gardens. The summer is the perfect time to enjoy a diversity of sun and shade-loving annuals and perennials. The admission fee is $10 for adults.  
6214 Monroe Road (Hwy M-50), Tipton, MI 49287
This enormous 755-acre botanical garden is owned and operated by Michigan State University. It is open year-round and is home to an extensive Bonsai collection, 15 miles of hiking trails, a conservatory made up of three different environments (tropical, arid, and temperate) plus much more to explore. In the fall of 2021, it will also be home to a 700-ft tree canopy walk. The admission fee is $5 per person.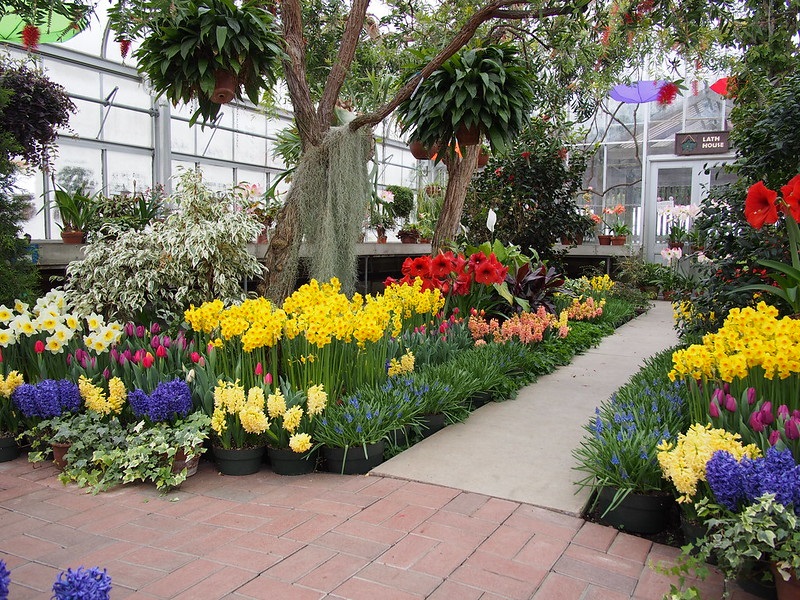 Hidden Lake – F. D. Richards – Flickr
While you're checking out all these lovely places, you're going to need somewhere to eat! The state is peppered with a variety of options whether you're enjoying artisanal vegan cheesecake at Planthropie in Metro Detroit, making a stop up north for Asian-inspired street food at Rad.ish or starting the day with vegan pancakes at Frankenmuth's Honey B's.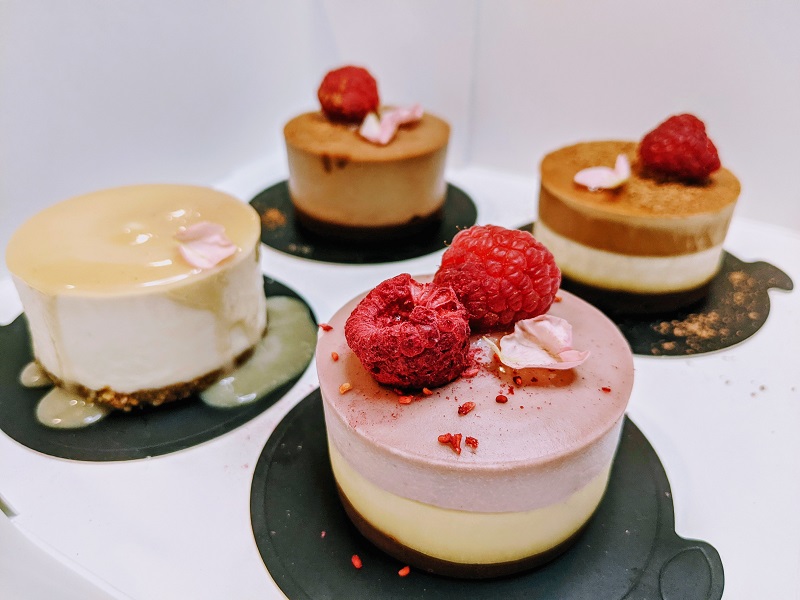 Planthropie Vegan Cheesecakes – Gade Sawicki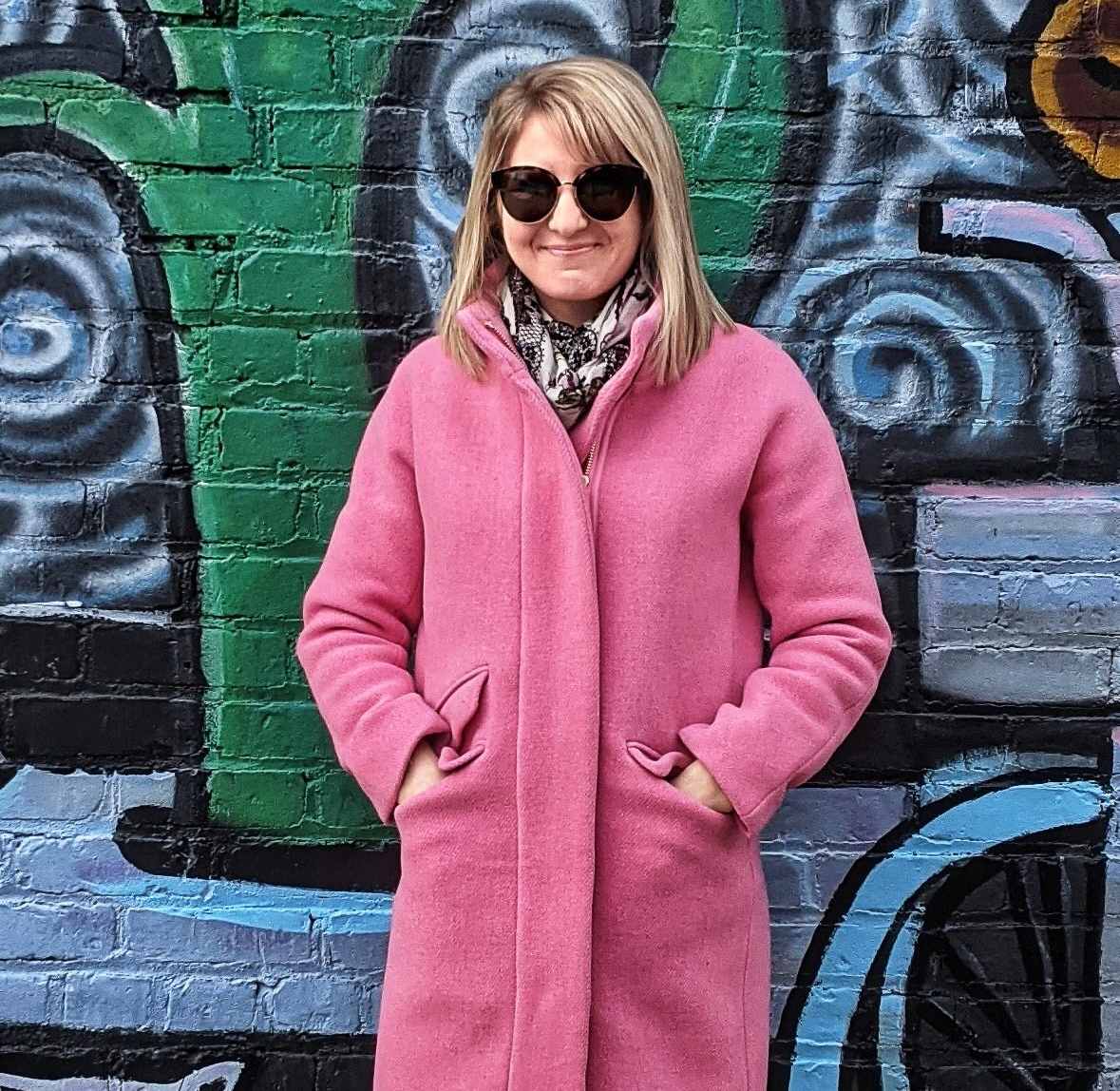 Rebecca Gade Sawicki is the creator of the vegan travel blog Veggies Abroad, which was born from her love of travel, and the question she gets asked after every trip, "What in the world did you eat?" Her blog features vegan travel guides, practical travel tips, resources, and vegan lifestyle content. Follow her adventures on Instagram or Facebook @veggiesabroad