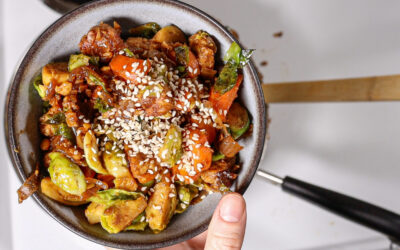 We ALL love a meal we can cook in only one pan. So, this is just that! Quick and easy cooking, quick and easy clean up, delicious delicious flavor. Not to mention the health benefits of the winter veg and the protein kick from the tempeh.
Win. Win. Win. !!!
Support our work by becomIng a member 
Starting at only $20/year!
Receive a gift of your choice with memberships at or above the $40 level.
VegMichigan is a 501(c)(3) non-profit. Our federal tax ID number is 38-3602198.