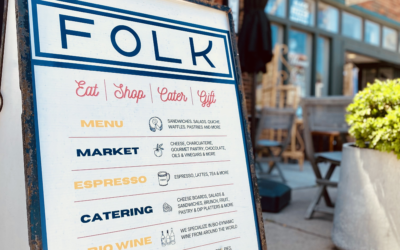 Folk's story starts with the humble tomato. When Rohani Foulkes moved to Detroit in 2012, she tried to source a fresh, local tomato from a local grocery. As a native-born Australian, Foulkes was unaccustomed to the seasonal availability of Michigan's produce and astonished by the lack of wholesome grocers downtown. This lead the classically trained chef and food educator to help develop the concept of The Farmer's Hand, a farm stand providing locally sourced produce to Detroit's Corktown neighborhood (and the precursor of sorts to what we now know as Folk Market and Café).
Support our work by becomIng a member 
Starting at only $20/year!
Receive a gift of your choice with memberships at or above the $40 level.
VegMichigan is a 501(c)(3) non-profit. Our federal tax ID number is 38-3602198.