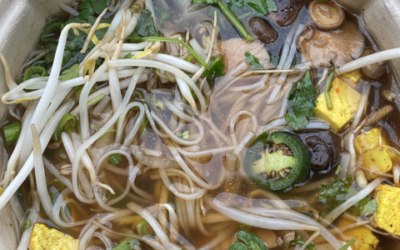 Over the years, the choices for vegan dining have grown exponentially in Traverse City. Today the area boasts several vegan/vegetarian-friendly restaurants that feature international and domestic cuisine. Whether you're looking for a snack, a full-course dinner, or a meal to go, here are your choices for delicious vegan dining in Traverse City.
Support our work by becomIng a member 
Starting at only $20/year!
Receive a gift of your choice with memberships at or above the $40 level.
VegMichigan is a 501(c)(3) non-profit. Our federal tax ID number is 38-3602198.