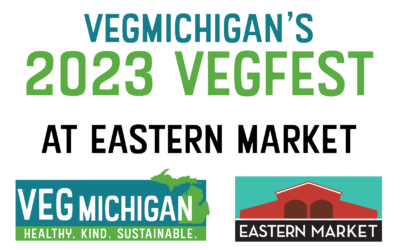 The biggest VegMichigan event is just around the corner! To join in on the fun, remember to save the date Sunday, June 4th, from 10 am – 4 pm for VegMichigan's Spring VegFest. Michigan's ultimate veggie palooza is back at Eastern Market for the second year in a row. Last year's event had an amazing turnout and such positive energy so we were thrilled when Eastern Market invited us back!
Support our work by becomIng a member 
Starting at only $20/year!
Receive a gift of your choice with memberships at or above the $40 level.
VegMichigan is a 501(c)(3) non-profit. Our federal tax ID number is 38-3602198.